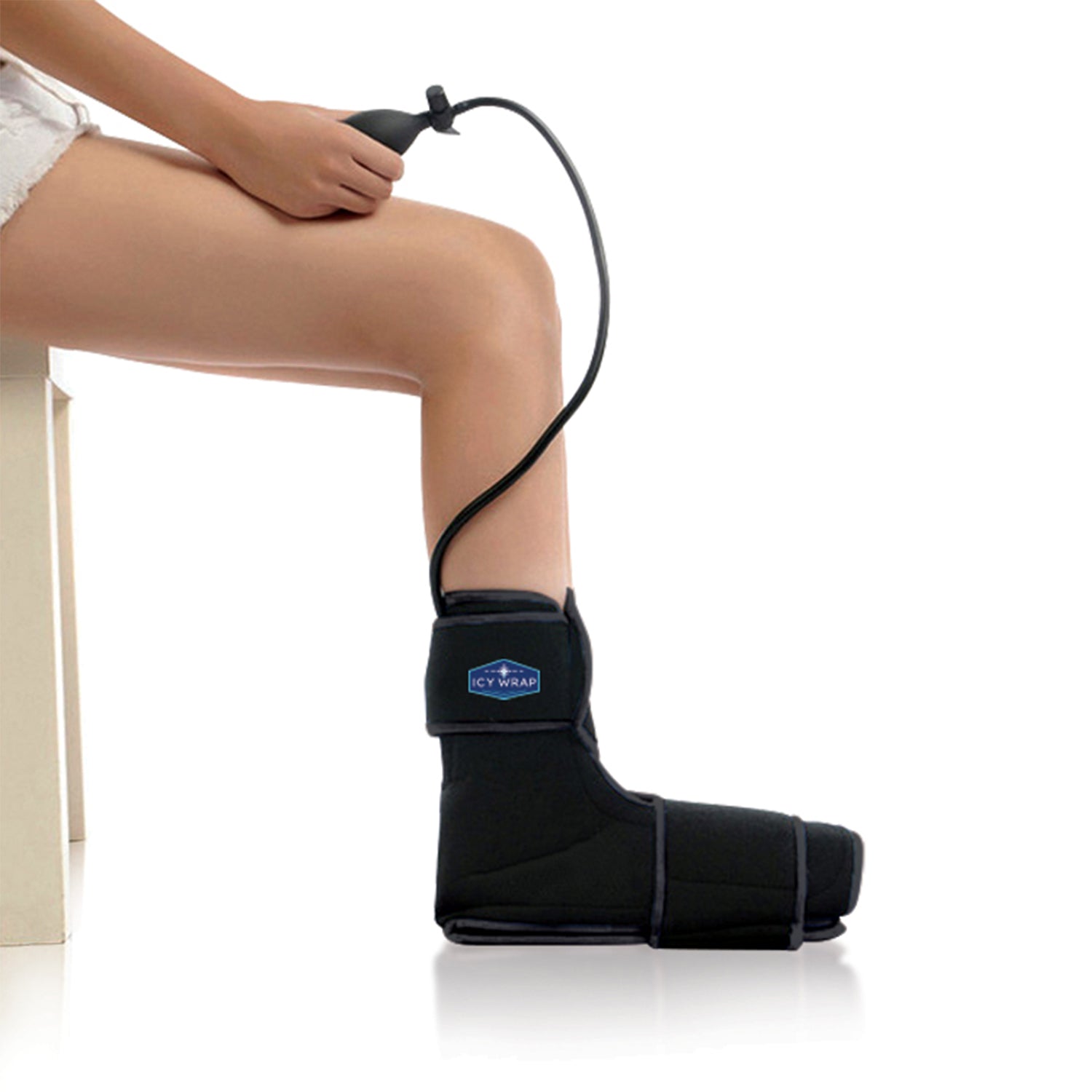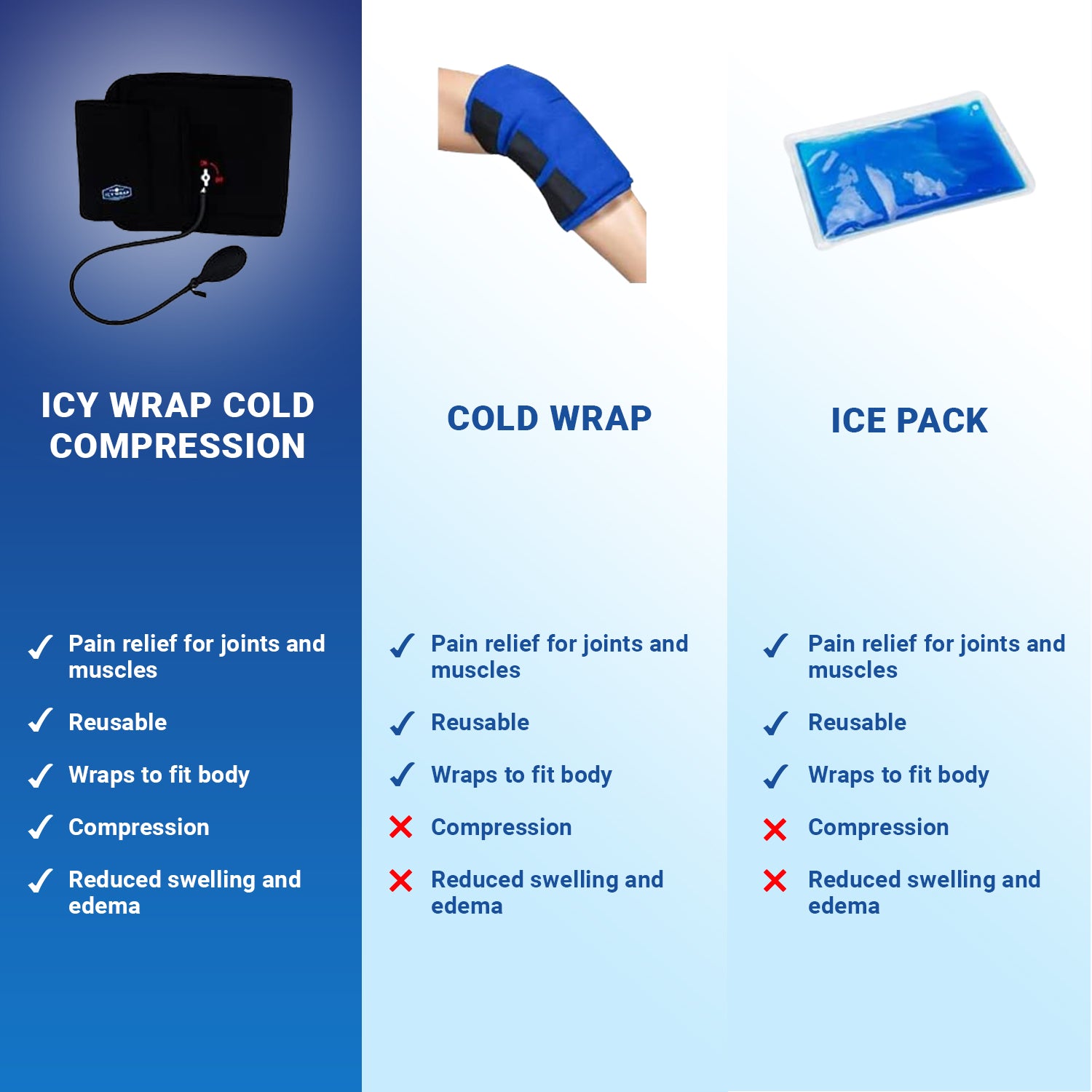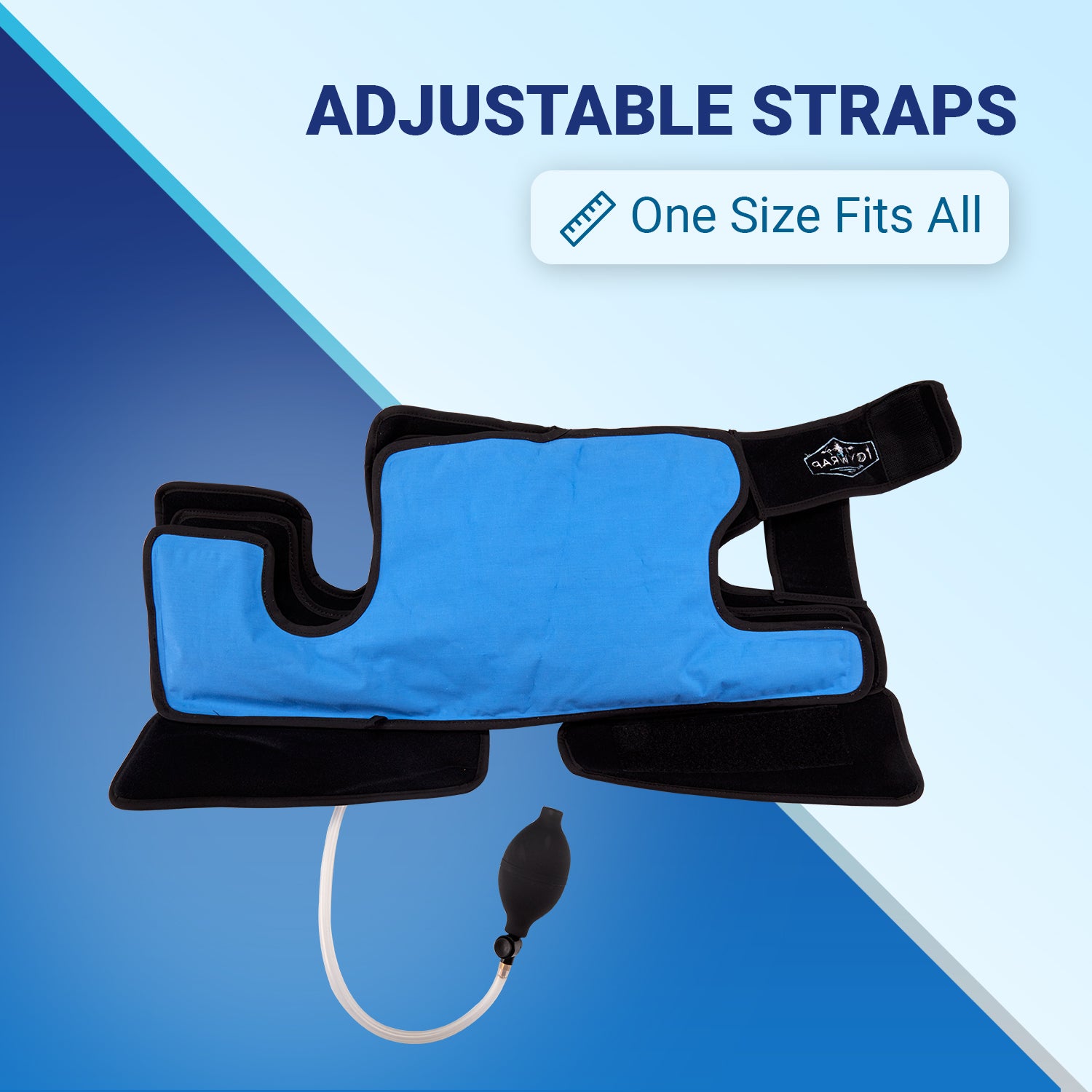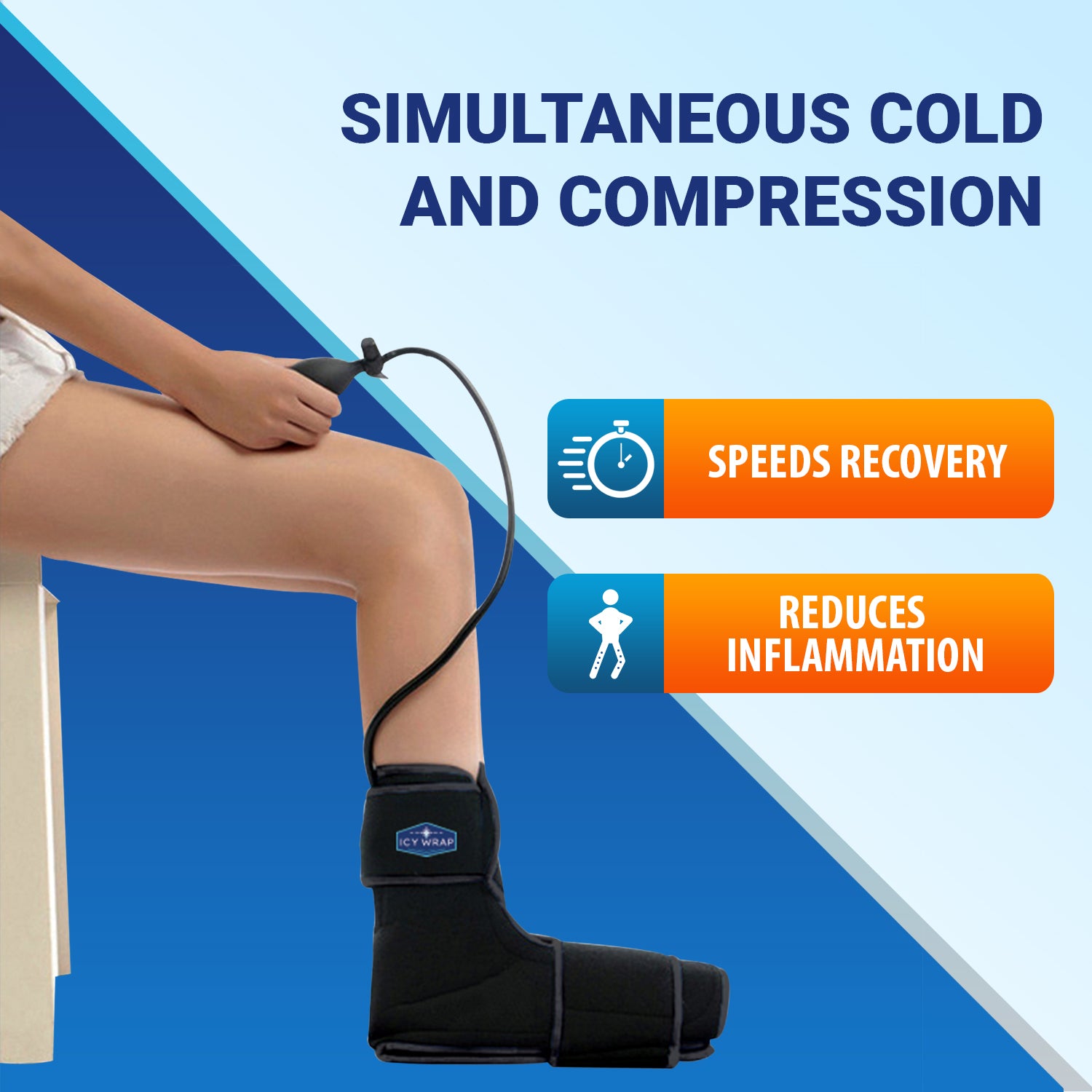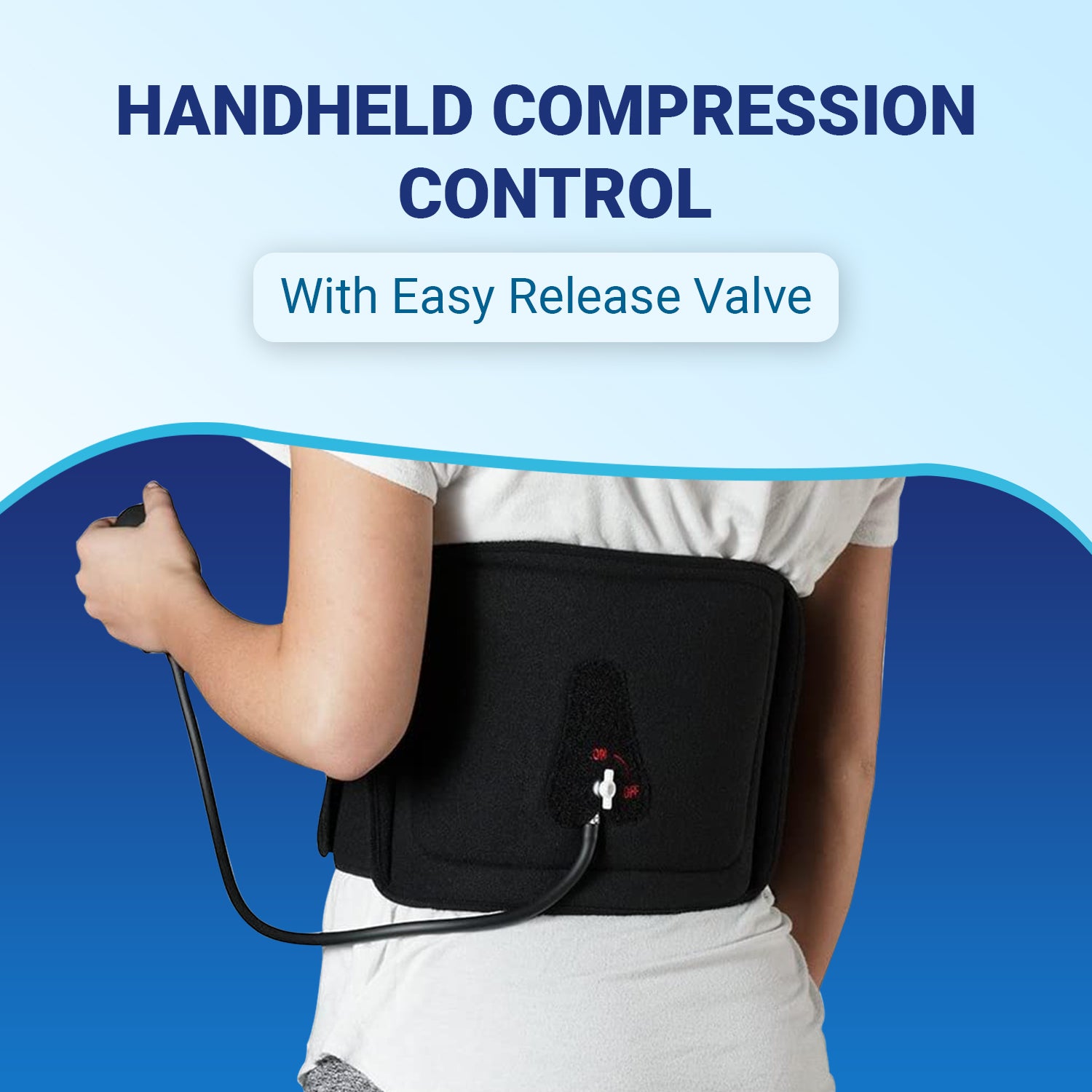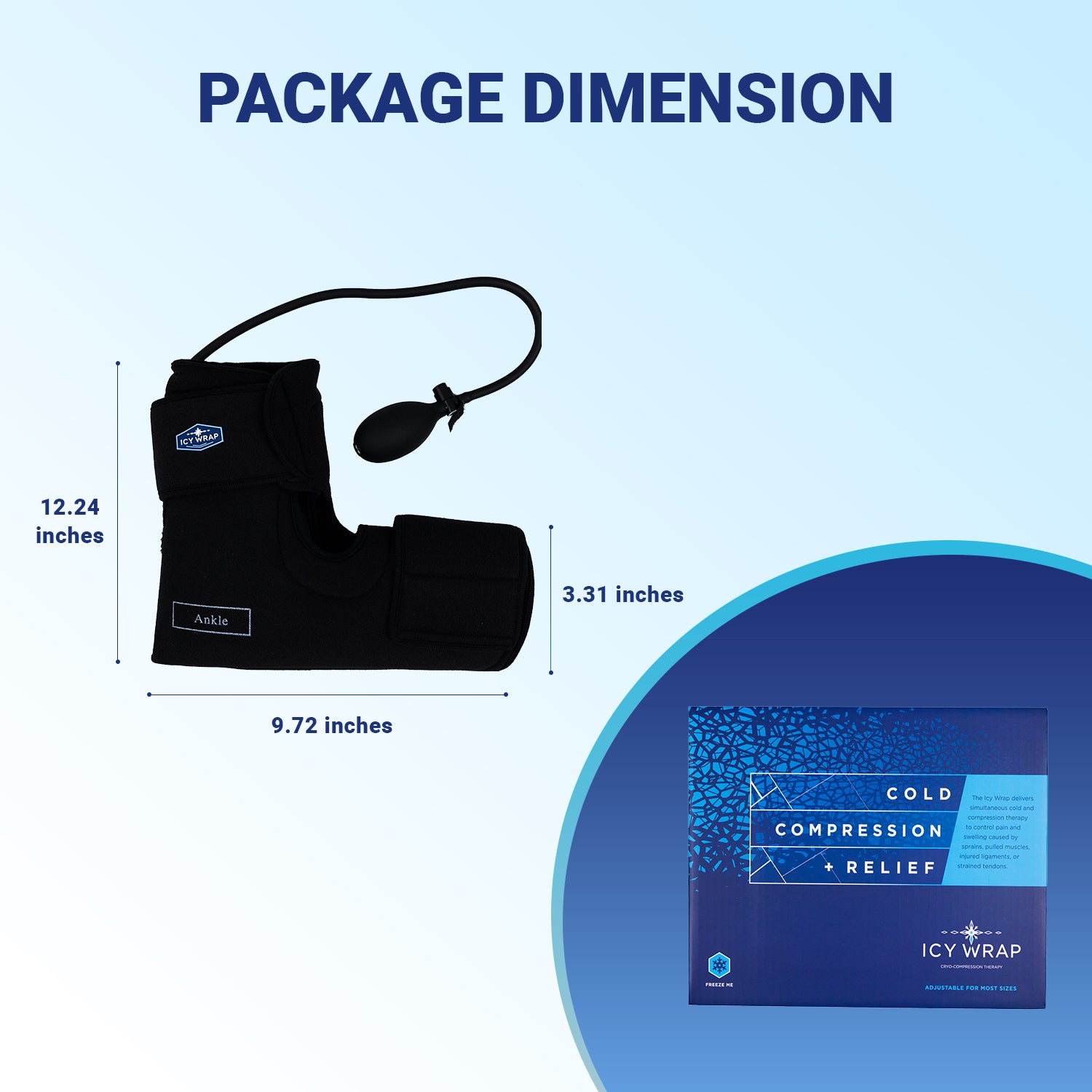 Cold Pack Ankle Compression Wrap for Ankle & Foot Pain: Cryo-cool therapy, is versatile, durable, and convenient.
Sale price
$ 50.60
Regular price
Cold Pack Ankle Compression Wrap for Ankle & Foot Pain: Cryo-cool therapy, is versatile, durable, and convenient.
Sale price
$ 50.60
Regular price
Product description
Shipping & Return
Introduction:
Hey there, fellow foot aficionado! We know you've had your fair share of tangoing with foot and ankle pain – the hops, the limps, and the occasional penguin impersonation. But fret not, because we'll introduce you to your new frosty BFF: the Cold Pack Ankle Compression Wrap!
Imagine your foot vacationing in the icy Alps while sipping cool lemonade. That's the sensation this wrap brings – a symphony of cryo-cool therapy and comforting Compression wrap for the ankle. Whether you've got a stubborn sprain, a swollen ankle, or need a pampering session for your hardworking feet, this wrap is your hero in chilly armor.
Description:
Say goodbye to those pesky foot and ankle aches with our Cold Pack Ankle Compression Wrap! This nifty little gadget is like an icy hug for your feet, with the bonus of making you look like a sci-fi superhero.
A COLD ANKLE WRAP CAN ELIMINATE PAIN FAST: The quicker the foot and ankle discomfort alleviates, the better. Cold temperatures and compression are combined in cryo-compression therapy to help you feel better and reduce pain and soreness.
A WRAP OF ICE COMPRESSION CAN SPEED UP RECOVERY: You're eager to get back on your feet, whether you need to get back into the game or daily life. When you have discomfort, swelling, or damage to your ankles or feet, it isn't easy to accomplish that. Cold compression therapy helps your body heal more quickly by reducing edema and inflammation that cause discomfort.
SUITABLE FOR MANY DISABILITIES: You never know what life will throw at you, so it's crucial to have adaptable foot and ankle care supplies nearby. This ankle and foot ice pack with compression can offer all-around comfort for your ailments, whether you're recovering from surgery, controlling osteoarthritis, alleviating muscle tension, soothing sprains and strains, or need healing relief for sports injuries.
NO ADDITIONAL SPECIALTY EQUIPMENT IS REQUIRED: The expense of specialized equipment might be high and needless. This ankle and foot wrap for cold treatment is lightweight, simple, and easy to use—just like a small at-home freezer. The soothing cold wraps entirely around your ankle and foot for complete, immovable covering, unlike typical ice packs that slide off and are challenging to maintain in place. 
STRONG AND USEFUL COLD THERAPY WRAP: Healing may take some time because your feet and ankles are constantly used. You can require pain and swelling treatment several times every day. You won't need to worry about it because of the effective ankle compression wrap. It's made of high-quality materials, so even after you've recovered, you'll find it lasts a long time.
Our foot and compression wrap ankle can help you get up and move faster while reducing pain, swelling, and inflammation because we know you need to be back on your feet as soon as possible. This RICE therapy (Rest Ice Compression Elevation) ankle wrap offers total cold coverage and works well with it.
Pain and swelling caused by pulled muscles, sprains, surgeries, osteoarthritis, muscle stress, damaged ligaments and tendons, sports injuries, and tiredness can be relieved with a simple ice compression wrap. A manual hand pump can provide the precise amount of compression required.
This cold cure compression ankle wrap's universal fit eliminates the need to search for a different size, and its sturdy industrial design ensures that it will last for years. Secure straps ensure that the therapeutic cold stays in place and gives relief exactly where it is required. Its detachable gel liners may be frozen between uses for simple and easy reuse, making it an excellent financial value and indispensable to your household.
Features:
Cryo-Cool Therapy:

Feel the arctic breeze on your ankle and foot, minus the snowball fights.

Versatile:

Whether you twisted your ankle while dancing or need a chilly foot cuddle, it covers you.

Durable:

This wrap is like the Energizer Bunny; it keeps going and going, even after your pain is gone.

Convenient:

No more wrestling with ice packs that refuse to stay put. Just strap it on and chill.

Fast Healing:

Return to conquering the world (or at least your daily tasks) in no time.
Benefits:
Pain Relief: Say goodbye to persistent aches and pains.
Versatility:

It's your go-to for all things foot and ankle discomfort.

Convenience:

Ankle and foot pain doesn't stand a chance against this excellent customer.
Why Choose Our Product:
Because it's the most excellent way to give your feet some love without turning them into popsicles!
FAQs:
Do ankle compression wraps work?
Yes, they work wonders by providing support, reducing swelling, and promoting healing for ankle injuries.
Is ankle ice pack compression good for an ankle injury?
Compression helps control swelling and stabilizes the injured area for faster recovery.
How long should I wrap my ankle for?
Consult your doctor, but typically, it's recommended to wear ankle wrapping for a few days to a few weeks, depending on the severity of the injury.
Is it necessary to wrap a sprained ankle?
Wrapping a sprained ankle with proper compression can aid in healing and prevent further injury.
Should I wear an ankle compression all day?
It's usually safe to wear it all day for support and pain relief, but follow your doctor's advice for your specific condition.
Doctor's Note:
Dr. Freeze says: `This wrap is the icy remedy your feet have been dreaming of.`
Satisfaction Guarantee:
If this wrap doesn't make your feet feel like they're on a winter vacation in the Bahamas, we'll give you a snow cone.
Conclusion:
Alright, dear foot connoisseurs, it's time to wrap this up - pun intended! We've talked about our Cold Pack Ankle Compression Wrap, and let's be honest, it's pretty cool. It's the icy superhero your feet have been secretly longing for.
So, whether your feet have had too much fun on the dance floor or encountered a mischievous sprain, this wrap is here to save the day. With the power of cryo-cool therapy, it's like giving your feet a VIP ticket to the Arctic.
But it's not just about the chill; it's also the convenience. No more fumbling with awkward ice packs that refuse to stay put. This ankle ice wrap cuddles your foot snugly, like a koala in a eucalyptus tree.
Embrace the versatility, durability, and convenience of our Cold Pack Ankle Compression Wrap. Trust us; your feet will thank you with a happy two-step dance of joy. It's time to put your best foot forward – the icy, excellent way!
Shipping cost is based on weight. Just add products to your cart and use the Shipping Calculator to see the shipping price.
We want you to be 100% satisfied with your purchase. Items can be returned or exchanged within 30 days of delivery.