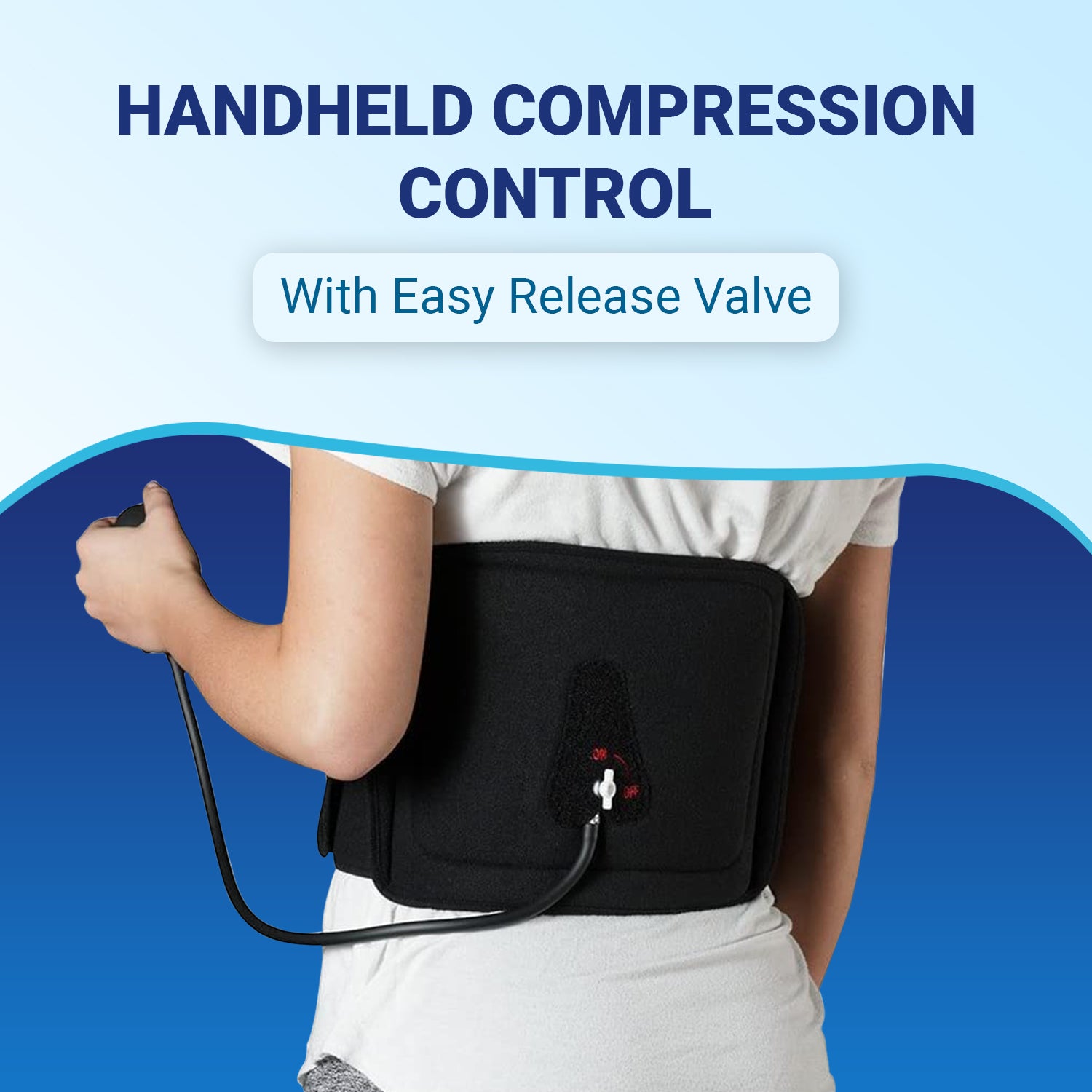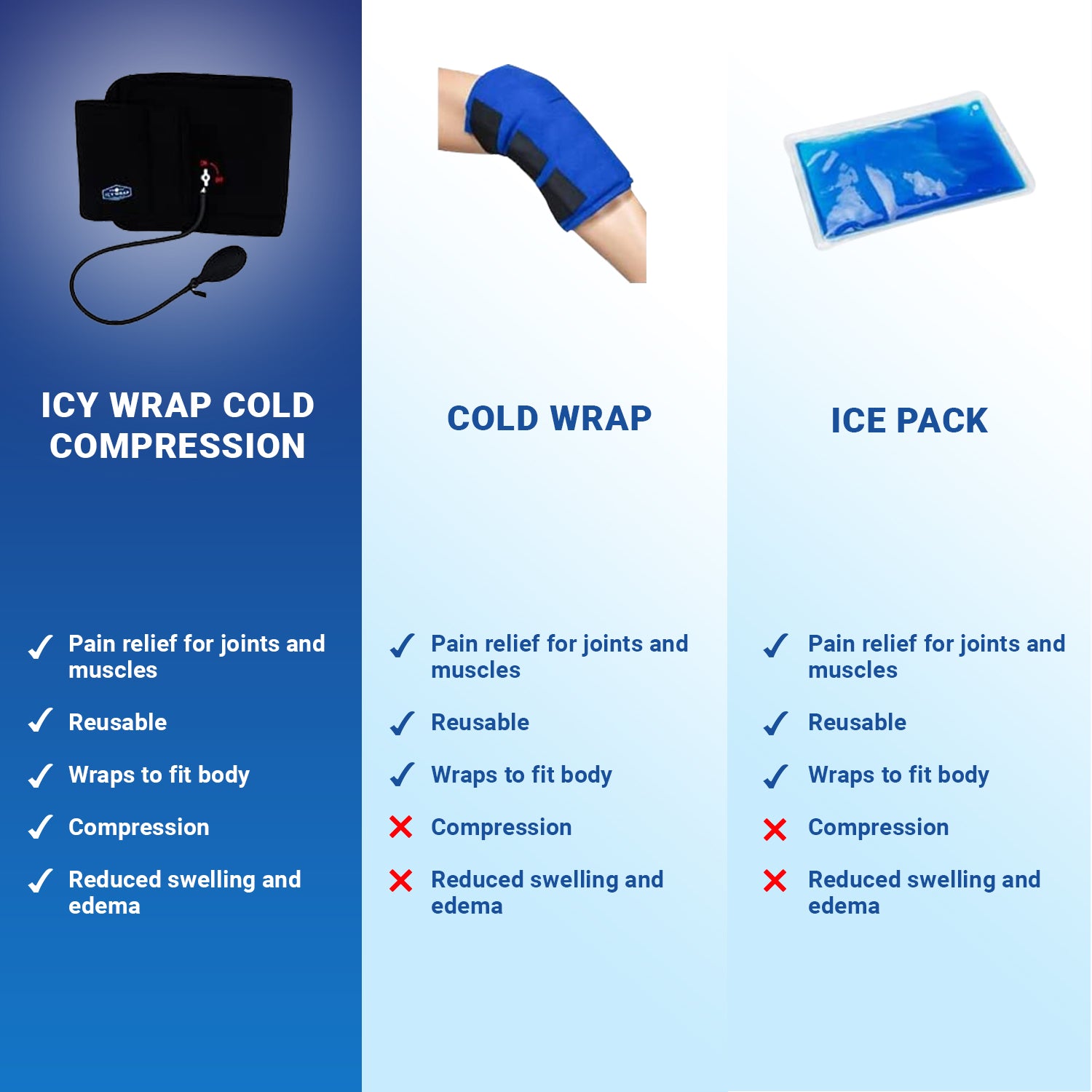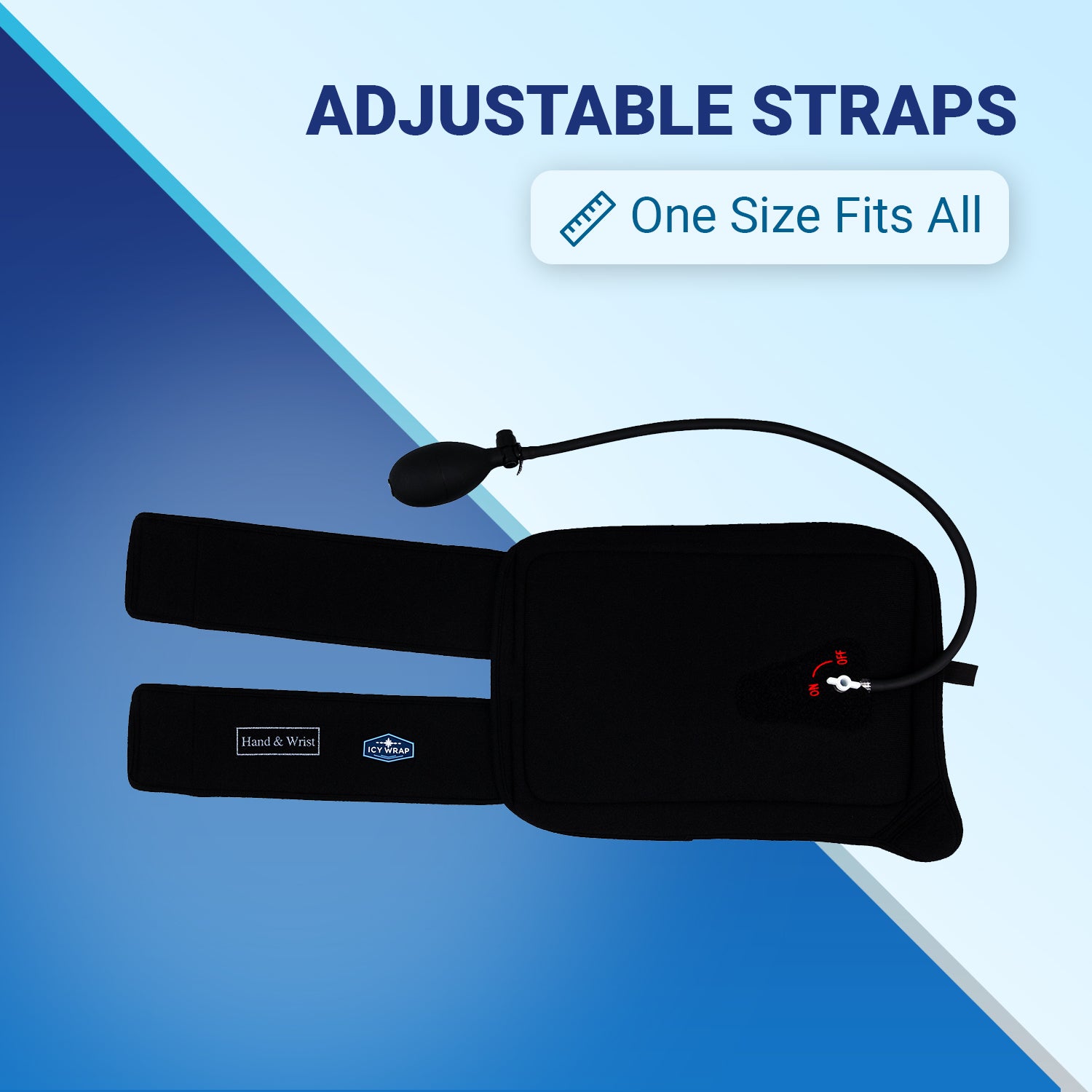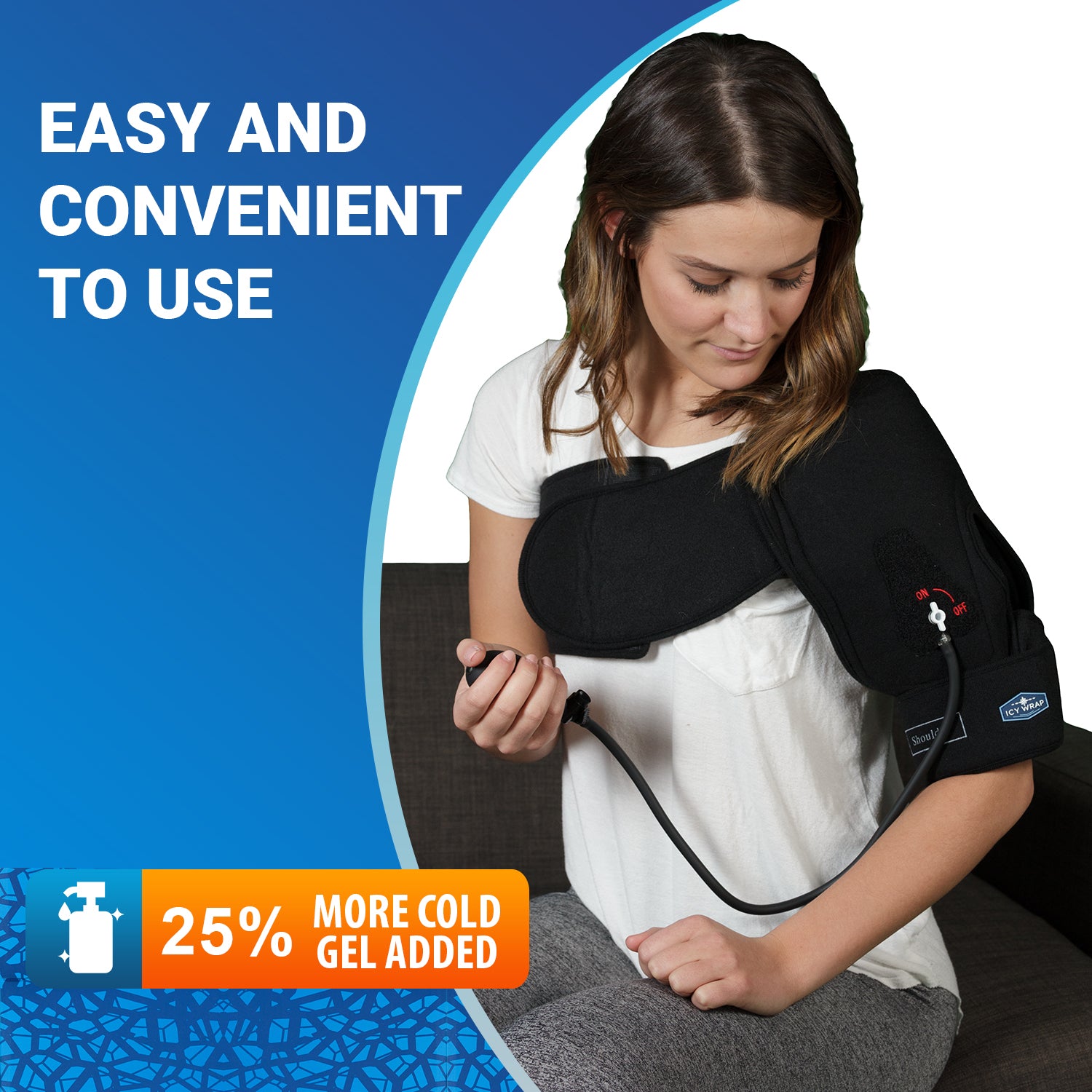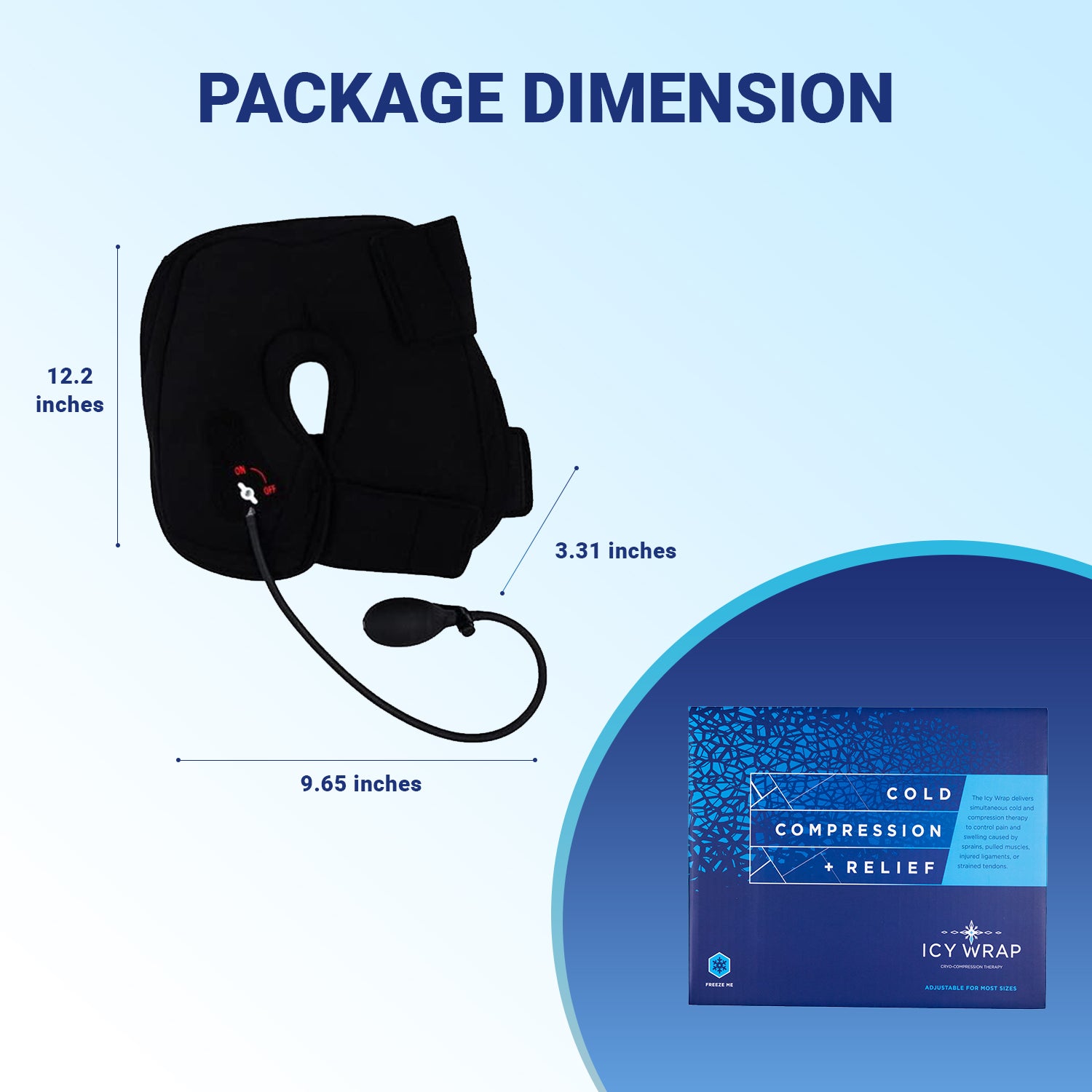 Icy Wrap's Pack Cold Compression Wrap: Soothing cryo-cool therapy for body parts to ease pain, reduce swelling, and heal faster
Sale price
$ 50.60
Regular price
Icy Wrap's Pack Cold Compression Wrap: Soothing cryo-cool therapy for body parts to ease pain, reduce swelling, and heal faster
Sale price
$ 50.60
Regular price
Product description
Shipping & Return
Hey guys! Let me drag you guys into a world of soothing comfort and accelerated healing with our Cold Compression Wrap!
We designed it to target your hand, wrist, and arm. This wrap offers cryo-cool therapy, and compresses your hand, reducing pain, swelling, and compression on the wrist and promoting speedy recovery. Let us dive into the ultimate solution for your discomfort and injuries.
Description:
Experience a new level of comfort and recovery with our hand compression wrap. This versatile wrap delivers cryo-cool therapy to your hand, wrist, and arm, providing targeted relief for various aches and discomforts.
There is no time to be weighed down by wrist and hand pain; you need treatment as quickly as possible to get back to work. Effective wrist compression wrap for your hand and wrist not only relieves pain but also reduces and controls unpleasant swelling, and can use as a hand ice pack and inflammation.
This wrap functions as a compression ice pack, similar to a little at-home freezer, making it simple and easy to use, never difficult. Carpal tunnel syndrome, strained tendons or muscles, surgery, osteoarthritis, muscle tension, torn ligaments and tendons, sports injuries, sprains, breaks, and weariness can all be alleviated with a single ice compression wrap.
Hand and wrist compression therapy allows you to achieve the precise amount of compression required. A universal fit eliminates the need to search for your size, and a high-quality industrial design ensures that this cold therapy wrap will last for many uses. Because of the secure straps, the therapeutic cold stays in place and provides relief exactly where you need it. Its replaceable gel liners may be frozen between uses for handy and easy reuse, making it an excellent value for money and important to your healing and pain relief. 
Features:
Innovative cryo-cool technology for instant comfort

Adjustable and flexible design for a personalized fit

Effective compression therapy for pain and swelling

Convenient and user-friendly application
Compression wrap benefits:
Alleviates pain and discomfort in hand, wrist, and arm

Reduces swelling and inflammation effectively

Speeds up the healing and recovery process

Enhances overall mobility and well-being
Why Choose Our Product:
You should not settle for discomfort when you can have relief. Our compression wrap for hand is a testament to innovation, quality, and your path to a swift recovery. Choose us for effective and comfortable solutions.
Customer Testimonials:
Joshua Rayes said that "This is the Best compression wrap for my hand I ever had for my pain! Highly recommended." James Bold wrote that " This is recommended by one of my friends and I can assure you that I am not regretting it after buying this. Going to recommend this to everyone!"
FAQs:
What is a cold compress pack?
Ans: A cold compress pack, such as Hand injury compression wraps, offers soothing cryo-cool therapy for the hand, wrist, and arm. It alleviates pain, reduces swelling, and accelerates healing effectively.
What is cold compression used for?
Ans: Cold compression is used to provide soothing cryo-cool therapy for targeted areas like the hand, wrist, and arm. It helps alleviate pain, reduce swelling, and promote faster healing, offering effective relief and recovery.
How do you use Adjustable wrist compression wraps?
Ans: Using Compression wrap techniques is simple. Place the wrap on the affected hand, wrist, or arm, securing it snugly. The cryo-cool technology soothes pain, reduces swelling, and accelerates healing, offering an effective and hassle-free therapy experience.
How long do you do cold compression?
Ans: The duration of cold compression with Cold Compression Wrap can vary. It's recommended to follow the guidelines provided with the wrap or consult a healthcare professional.
Is cold compression good for the skin?
Ans: Yes, cold compression, as offered by Hand and wrist recovery wraps, is generally considered safe for the skin. The wrap's cryo-cool therapy is designed to provide soothing relief without causing harm to the skin. 
Does cold compress help healing?
Ans: Yes, Comfortable compression wrap options can aid in healing. By reducing swelling, soothing discomfort, and promoting improved circulation, cold compression can contribute to a faster healing process for injuries, aches, and other discomforts.
Satisfaction Guarantee:
Your satisfaction and well-being are our top priorities. If you're not completely satisfied, our guarantee ensures your peace of mind.
Conclusion:
You can now give bid farewell to discomfort and embrace the healing prowess of our Cold Compression Wrap. It's not just a wrap; it's your ally in your journey toward a pain-free life. 
Invest in comfort and a speedy recovery today with our premium Top-rated wrist support wraps for hand, wrist, and arm. Follow us for more comfortable product info!
Shipping cost is based on weight. Just add products to your cart and use the Shipping Calculator to see the shipping price.
We want you to be 100% satisfied with your purchase. Items can be returned or exchanged within 30 days of delivery.