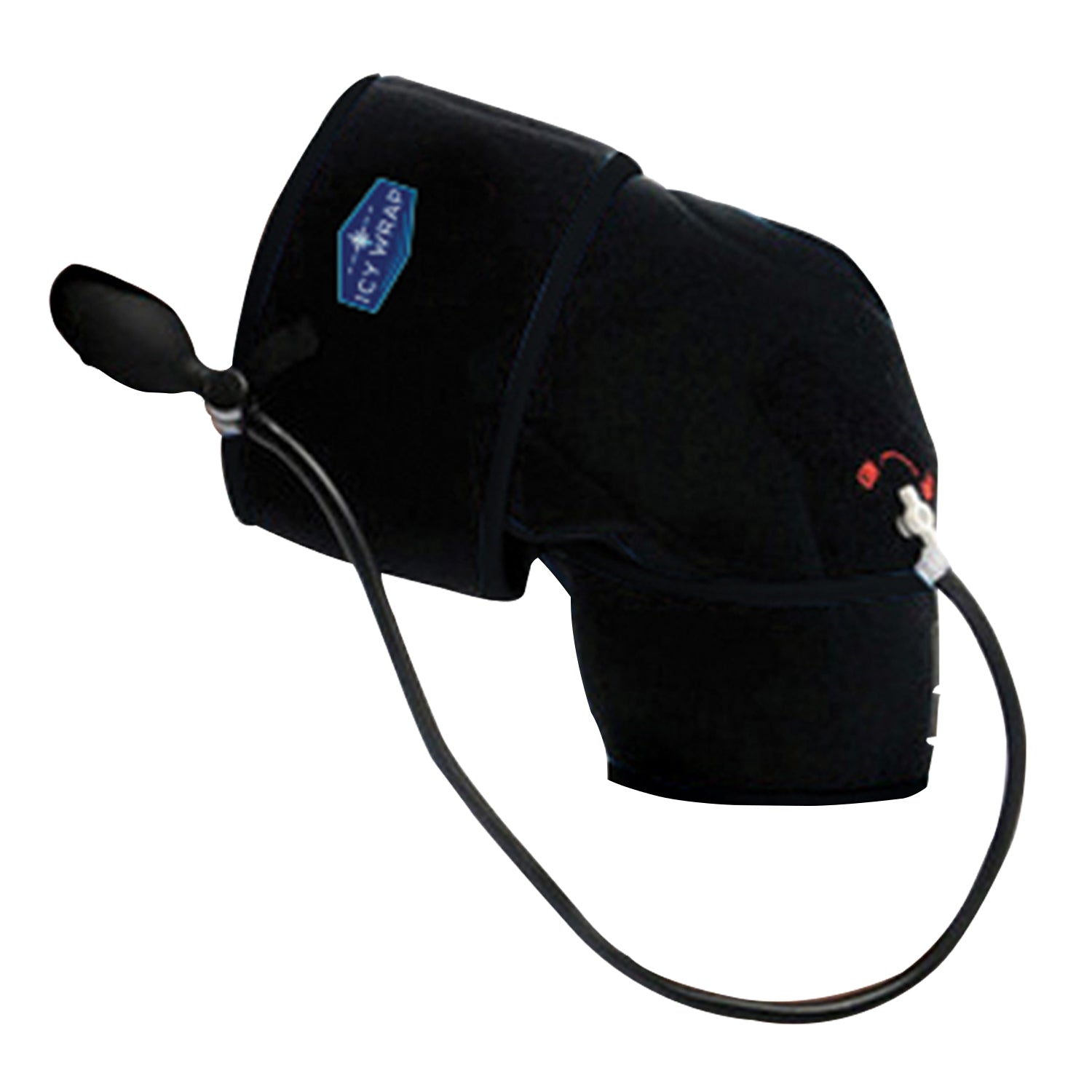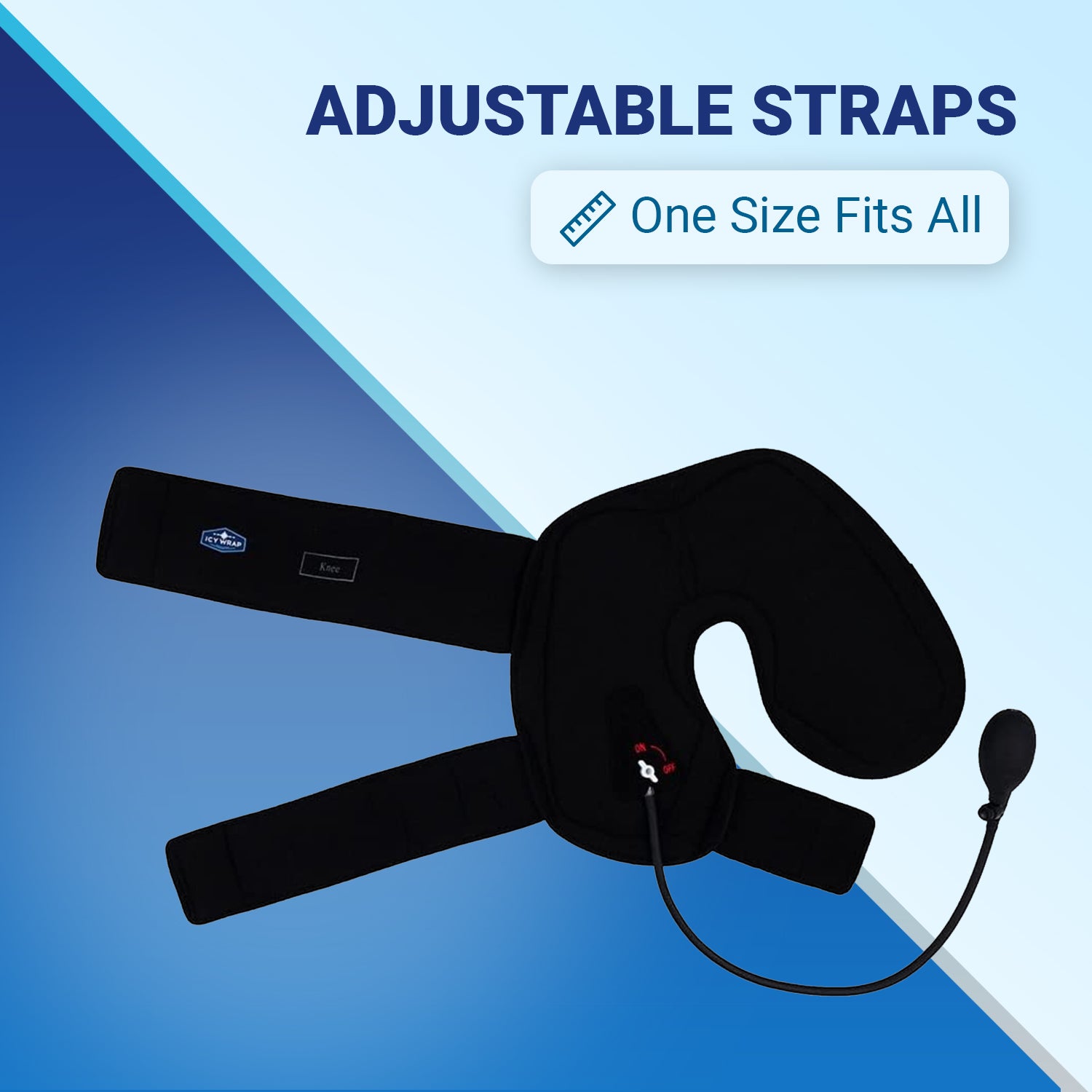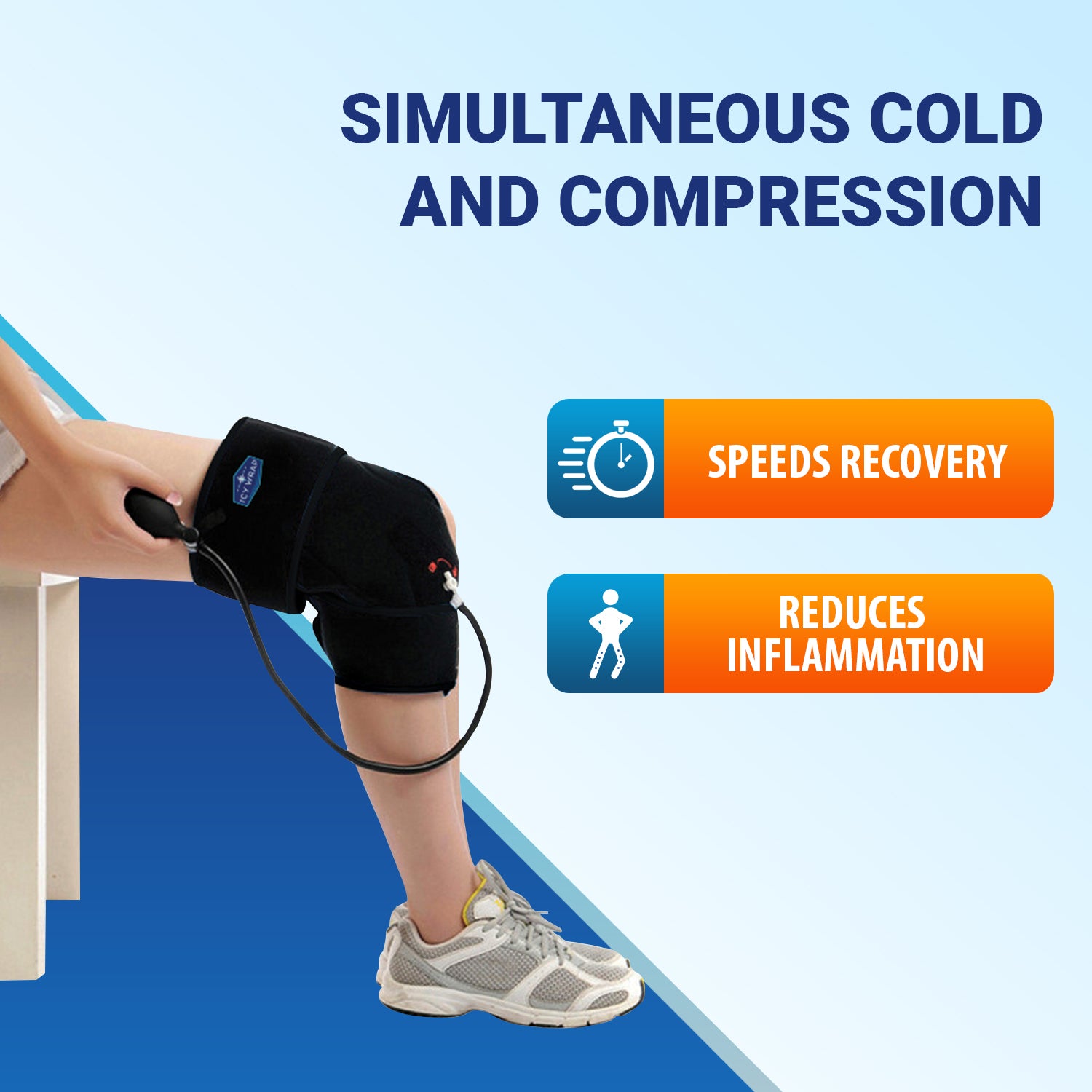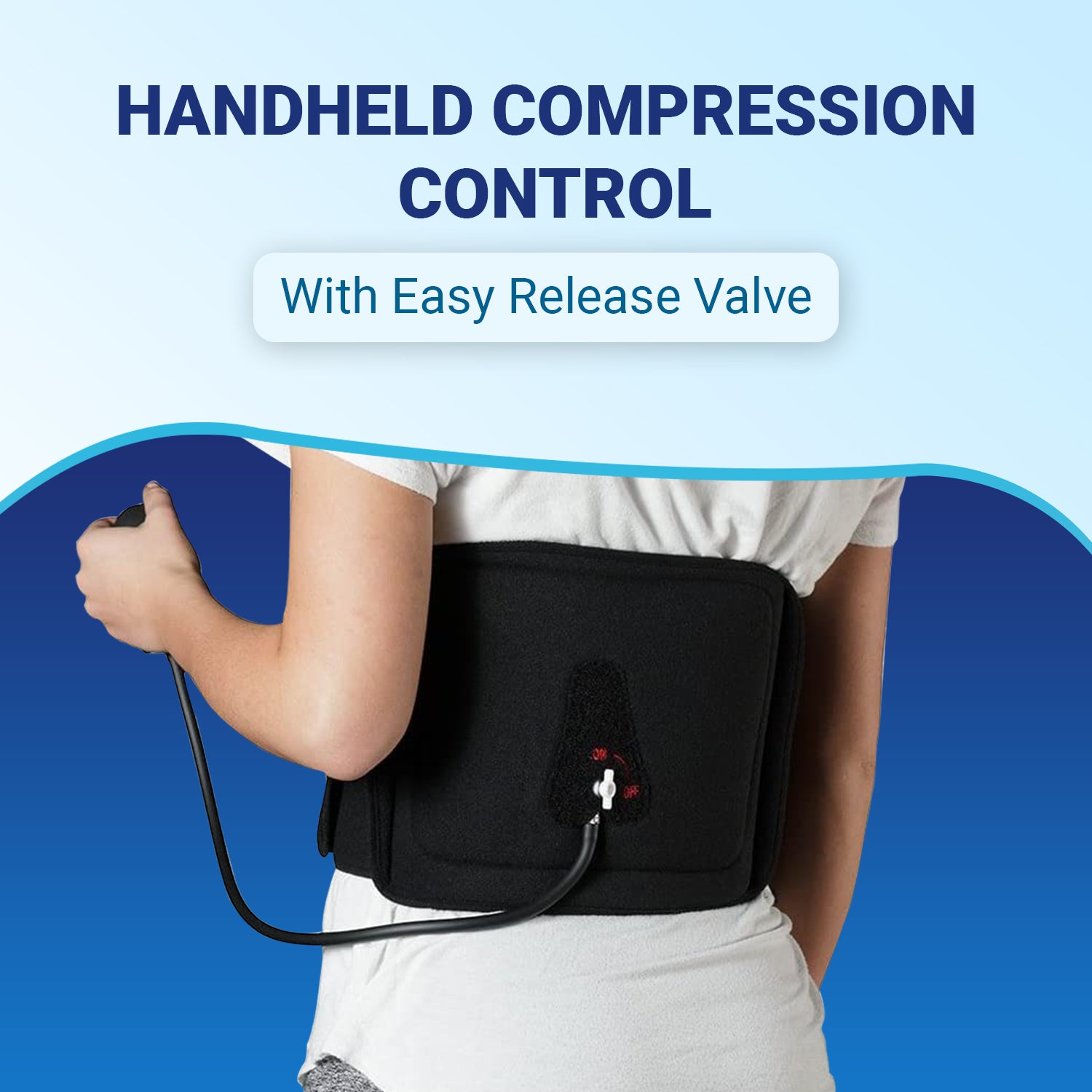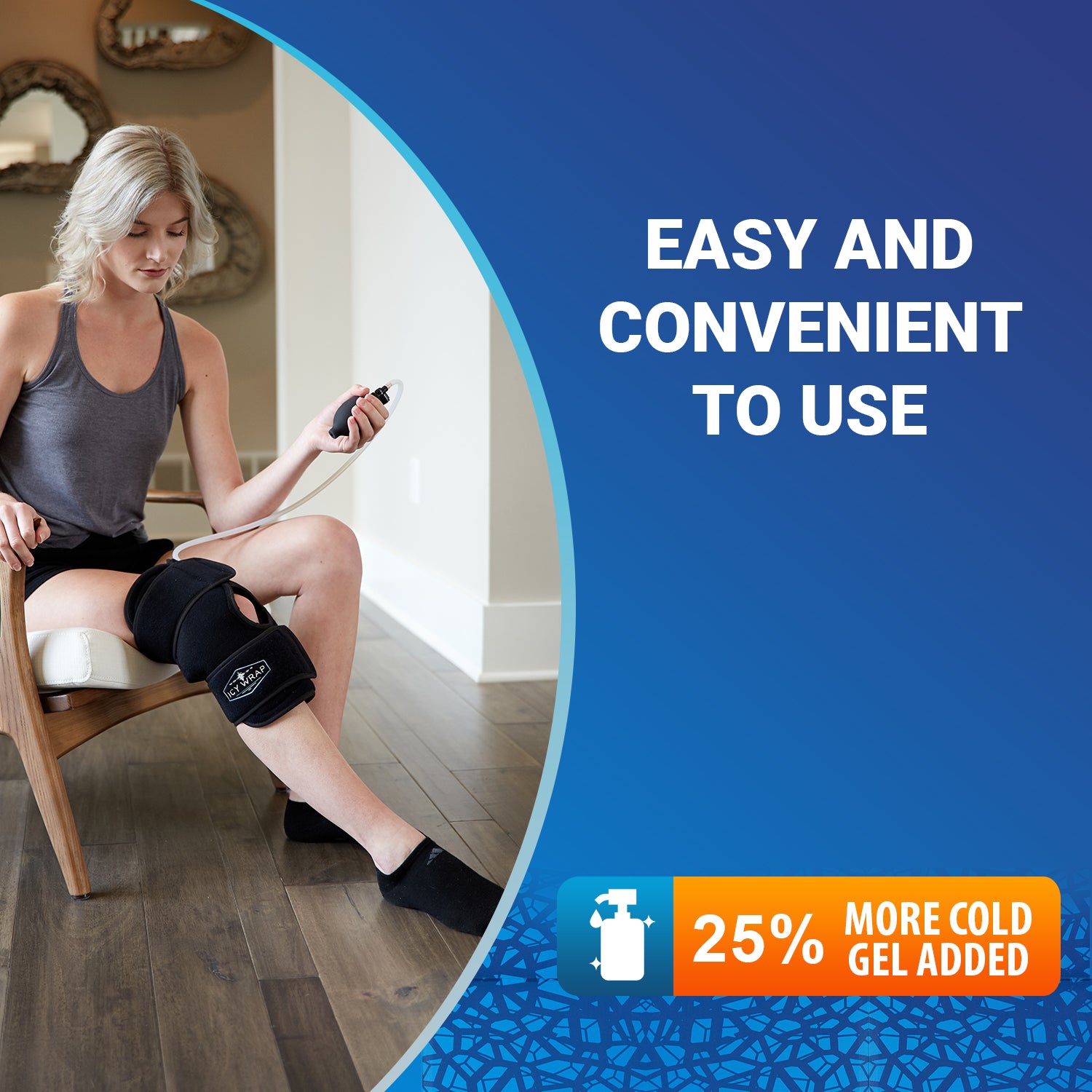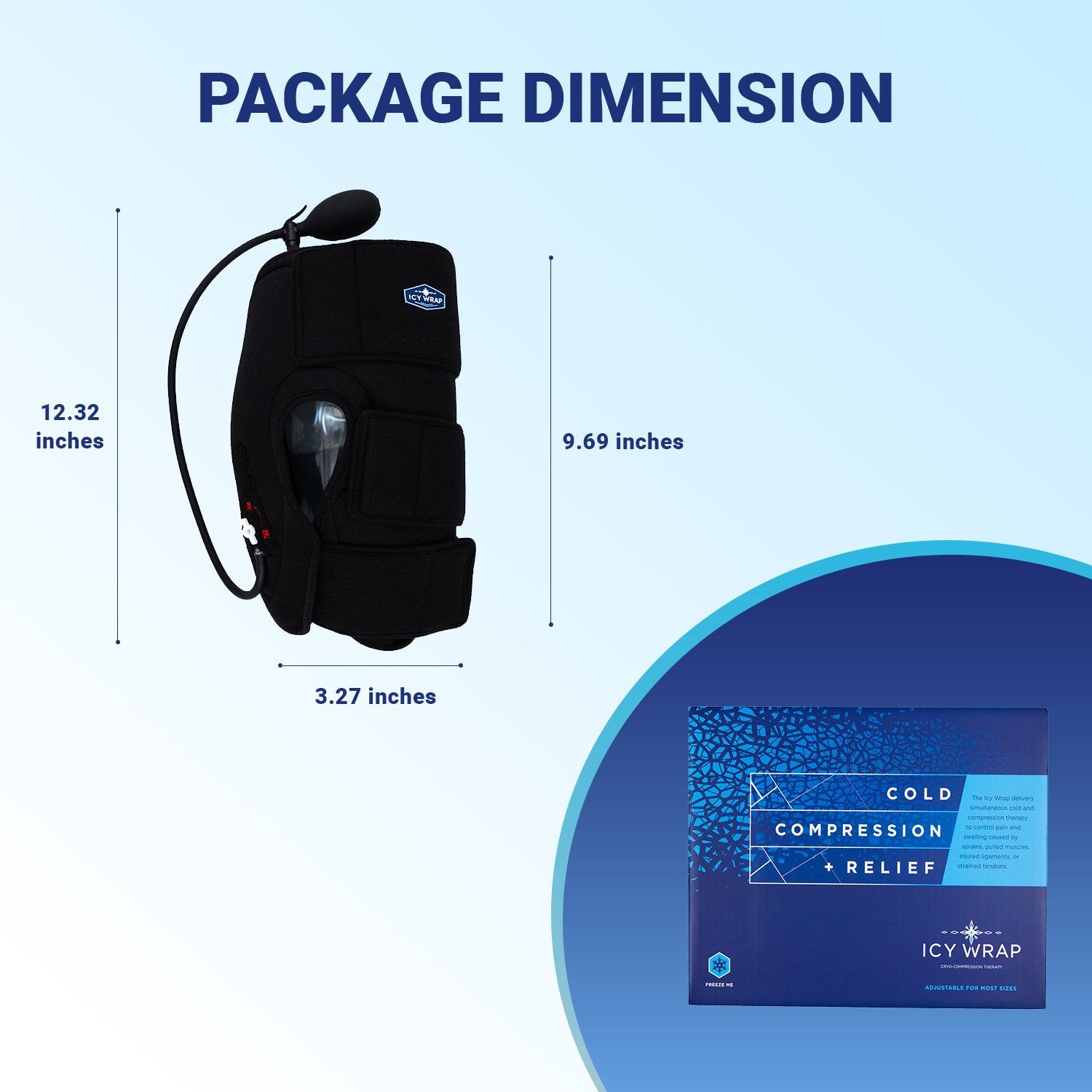 Cold Pack Compression Wrap for Knee by Icy Wrap - Ice Pack Therapy Cryo-Cool Flexible Treatment for Injuries, Aches, Swelling, Sprains, Inflammation
Sale price
$ 50.60
Regular price
Cold Pack Compression Wrap for Knee by Icy Wrap - Ice Pack Therapy Cryo-Cool Flexible Treatment for Injuries, Aches, Swelling, Sprains, Inflammation
Sale price
$ 50.60
Regular price
Product description
Shipping & Return
GET FAST RELIEF FROM HAND AND WRIST PAIN: Over the counter pain relievers can take time to work, but you need pain relief right away! Cryo-compression therapy combines two beneficial elements for easing your pain and soreness—cold temperatures and compression—that work quickly to target pain at the source and give you relief in a matter of minutes.

QUICKEN RECOVERY AFTER INJURY OR SURGERY:Your wrists and hands are such an important part of daily life and you have too much to do to be slowed down by pain, inflammation, and swelling. A cold therapy compression wrap for your hand and wrist reduces that pain-causing inflammation and swelling, helping you to have a quicker recovery.

EFFECTIVE FOR A VARIETY OF CONDITIONS: Whether your injury is temporary or you have a more chronic issue, cold compression therapy can help.You may be dealing with carpal tunnel syndrome, healing after hand or wrist surgery, managing osteoarthritis pain, or need healing relief for sports injuries and fatigue. This cryo-cuff for your hand or wrist can help relieve what's ailing you.

NO OTHER SPECIALIZED EQUIPMENT NEEDED:Specialized equipment can be costly and even unnecessary to your treatment plan. Trying to get regular ice packs to stay in just the right place on your hand and wrist can be a balancing act, not to mention uncomfortably cold to sensitive areas.But a hand compression wrap will stay in place give you relief right where you need it. The manual pump allows you to quickly and easily increase compression to a level that's comfortable for you.

DURABLE AND REUSABLE ICE COMPRESSION THERAPY WRAP: You would love to have more freedom of movement without the pain, but that might require treatment multiple times during the day. Not to worry, this well-designed compression wrap can handle it. Made with high-quality materials, you'll get a long life out of back compression wrap and be able to keep it for future use.
Knees are so important for daily function but they are prone to a wide range of troubles. Cold compression can help get your knees through some of those tough times, relieving pain and speeding up recovery so you can get back to life. This cold compression knee wrap helps to reduce inflammation and swelling with complete all-around cold coverage and is great for RICE therapy (Rest Ice Compression Elevation). Pain and swelling caused by strained tendons or muscles, surgery, osteoarthritis, muscle tension, injured ligaments and tendons, sports injuries and fatigue, pulled muscles, and sprains can all be relieved with one simple ice compression wrap. A universal fit means you need to look no further for your size and a high-quality industrial design makes this knee wrap durable for plenty of uses. Its removable gel liners can be put in the freezer between uses for convenient and easy reuse, making it a great value economically and invaluable to your healing process and pain relief.
Shipping cost is based on weight. Just add products to your cart and use the Shipping Calculator to see the shipping price.
We want you to be 100% satisfied with your purchase. Items can be returned or exchanged within 30 days of delivery.