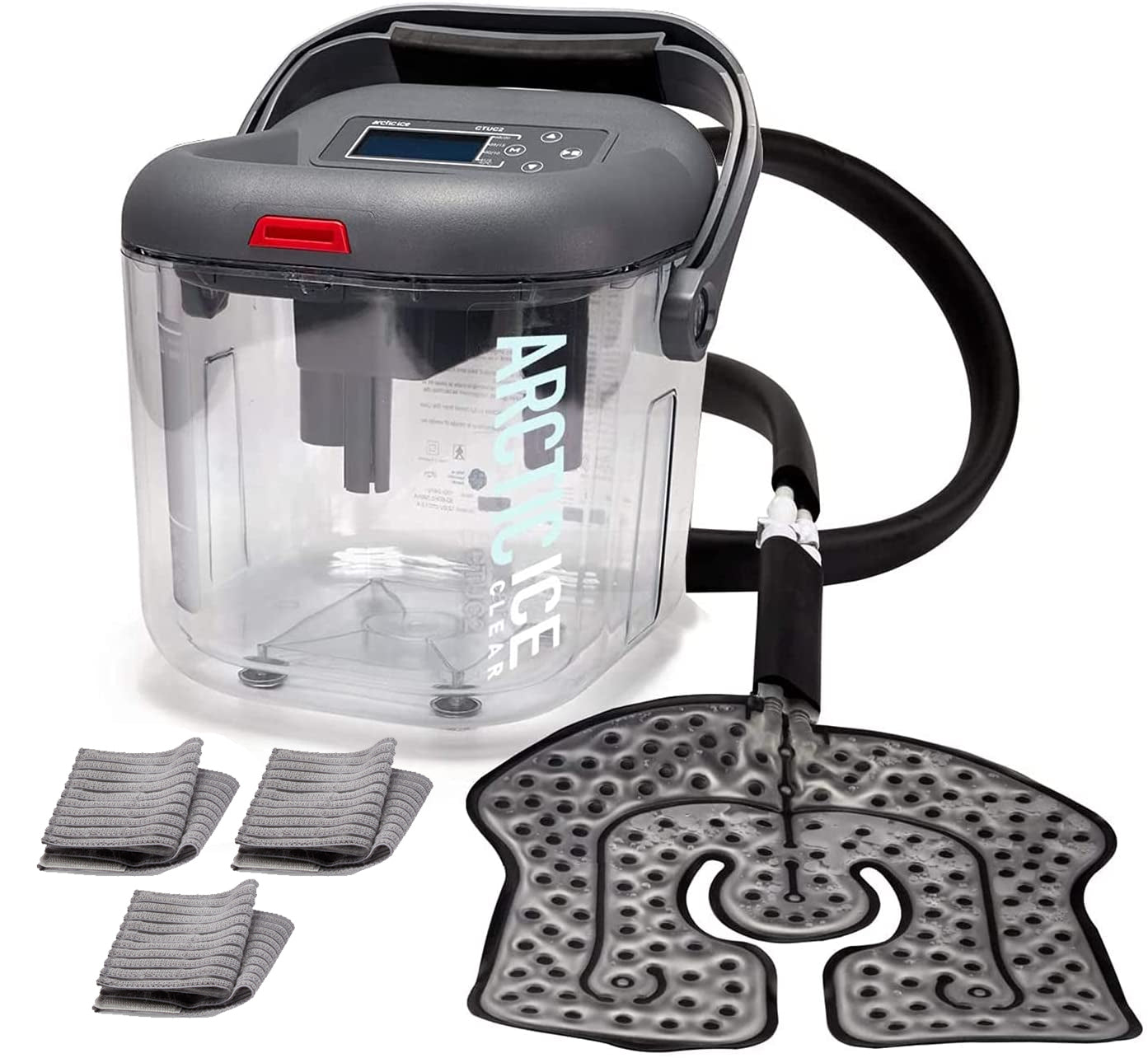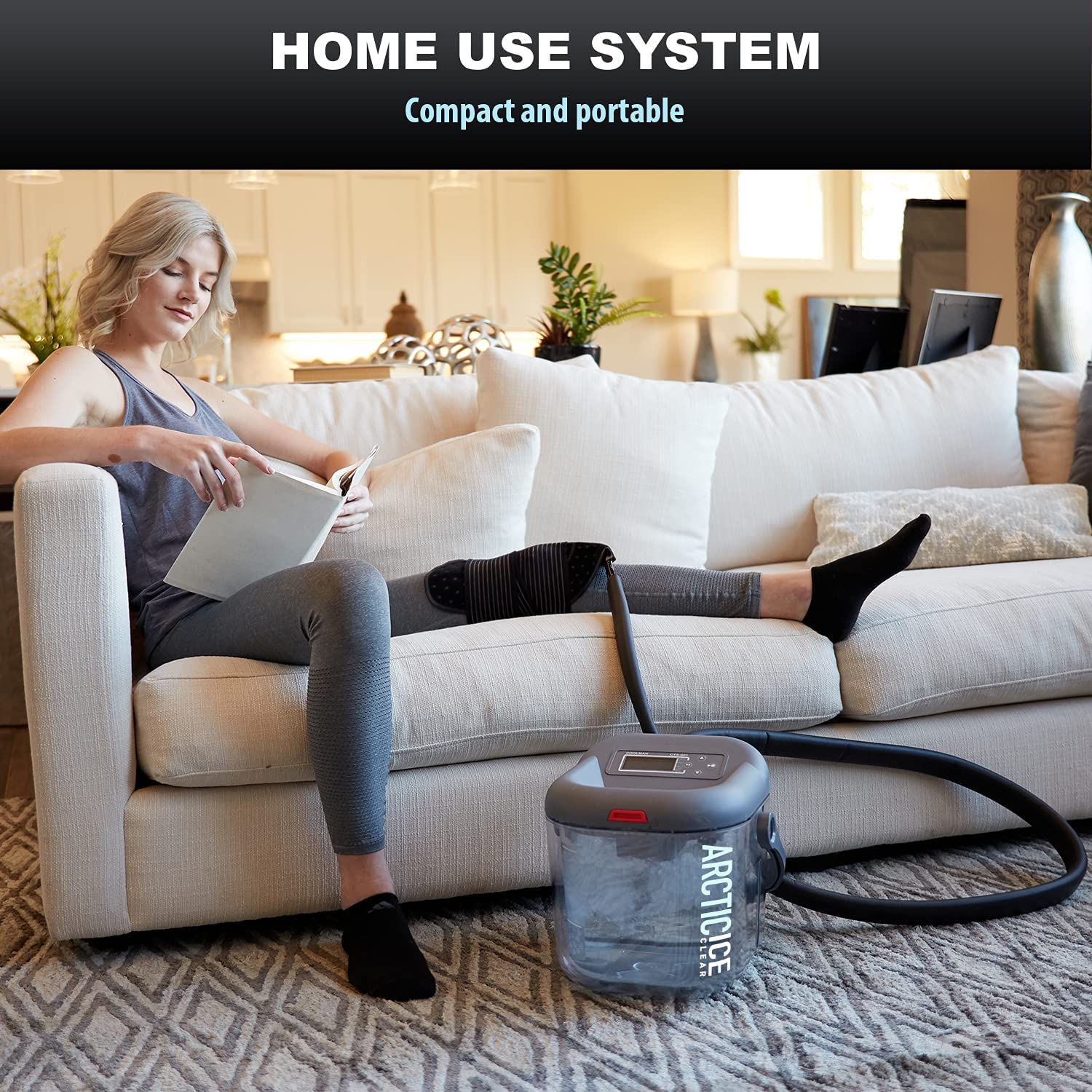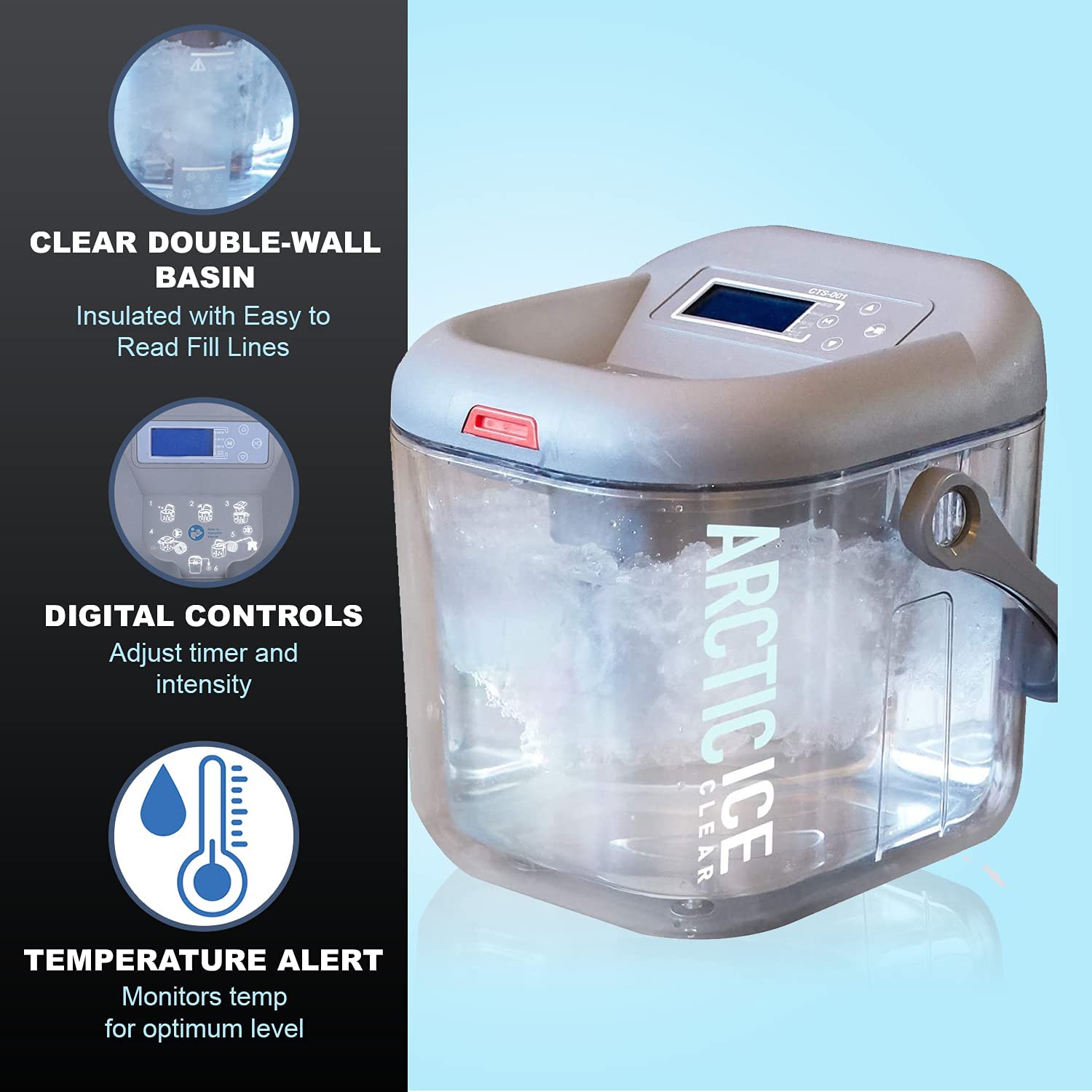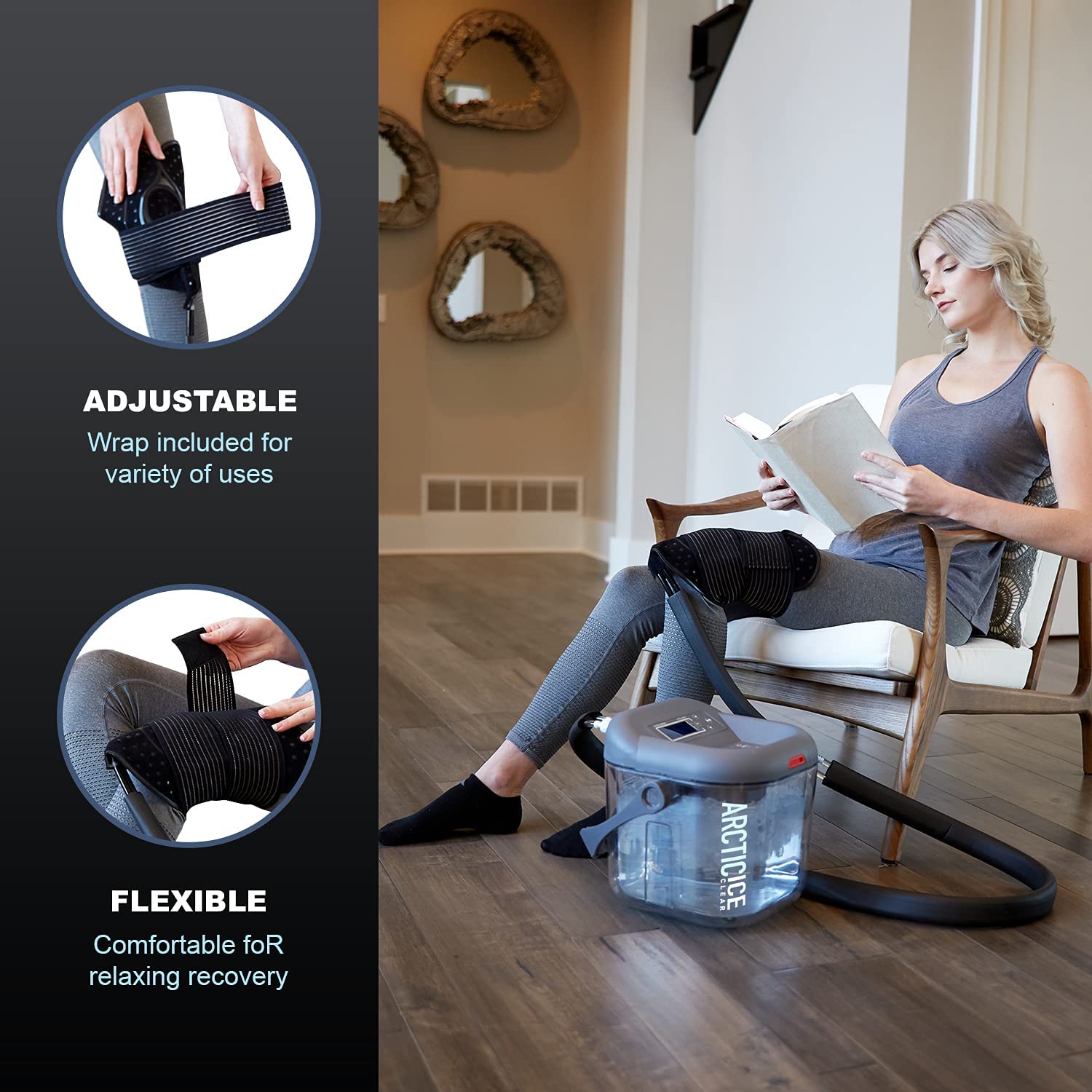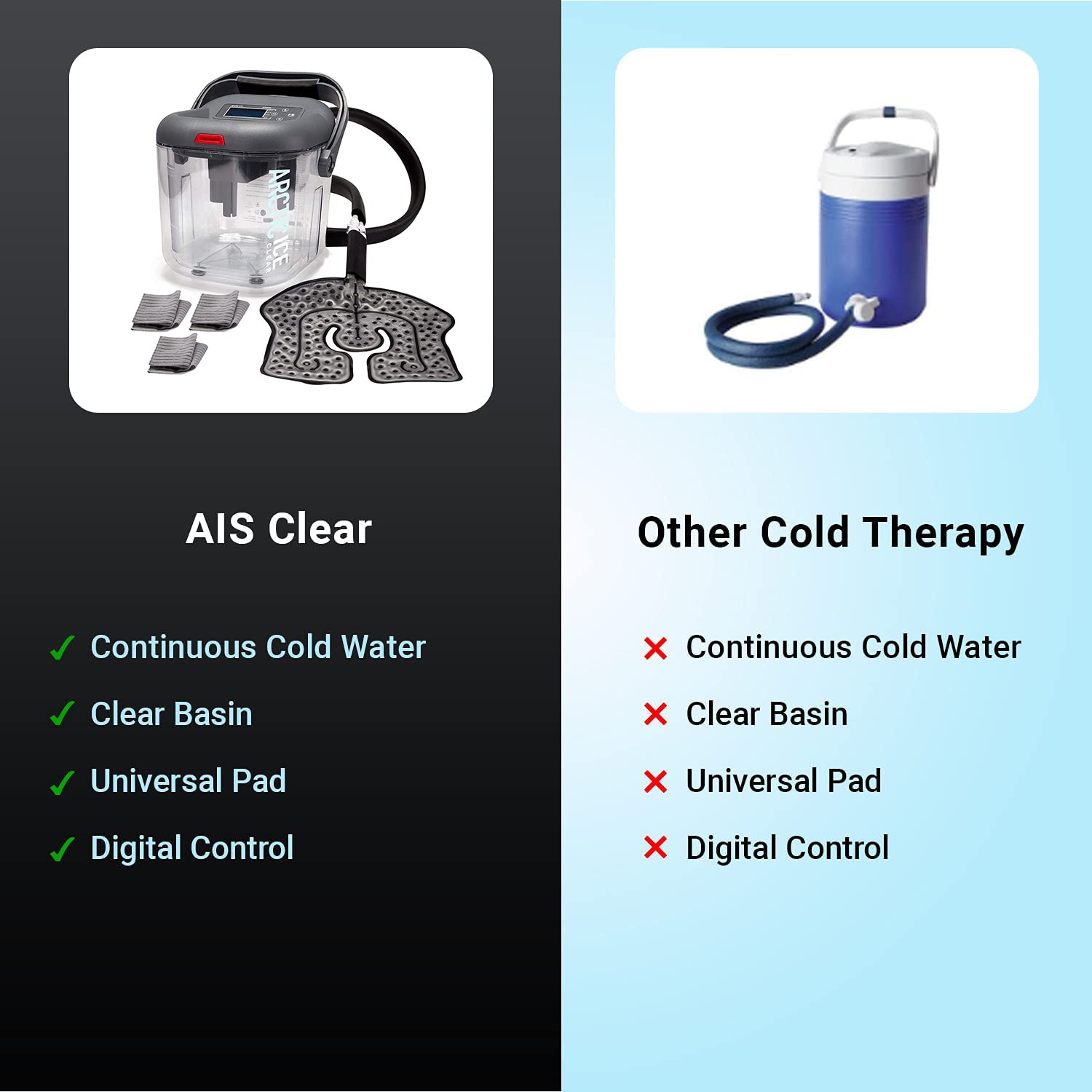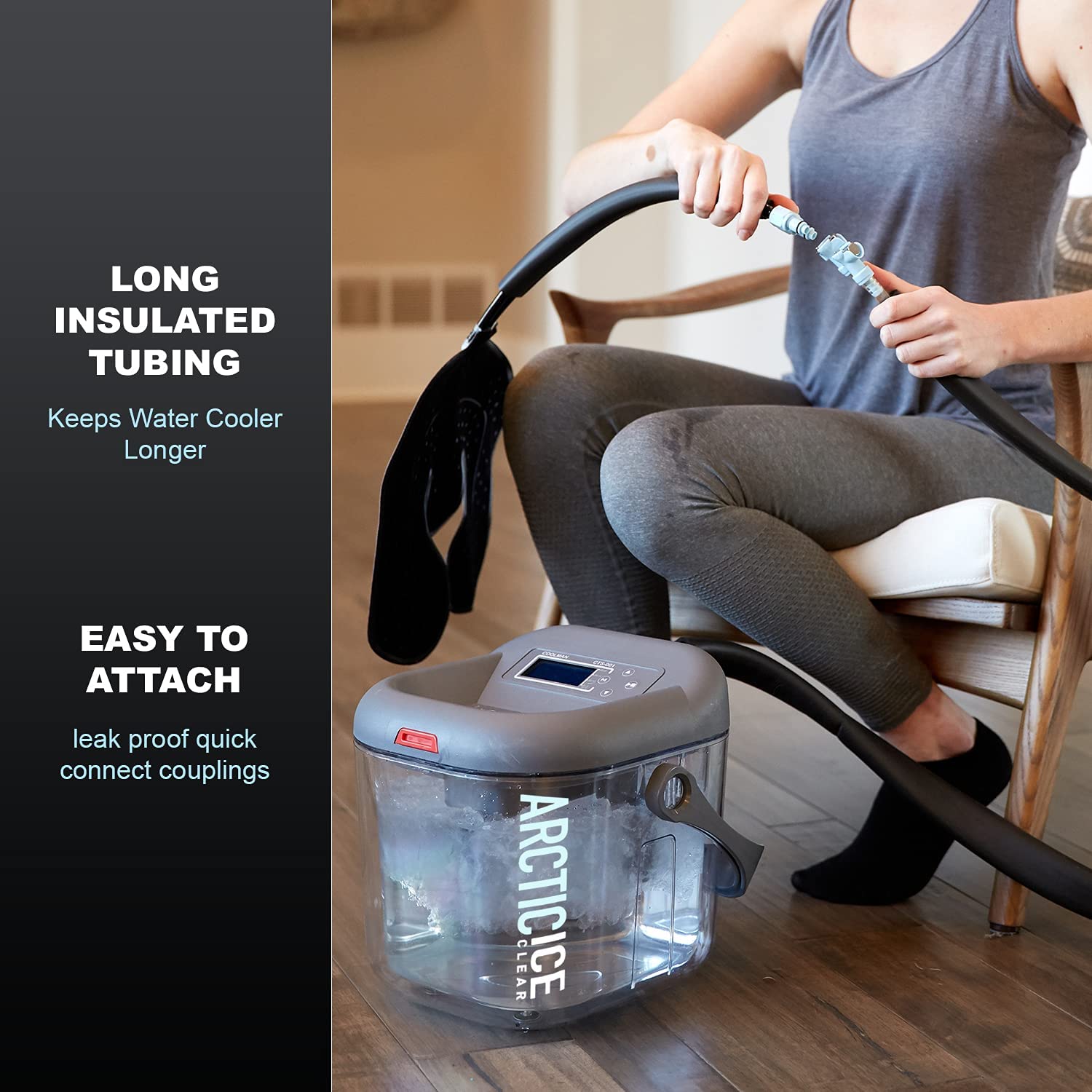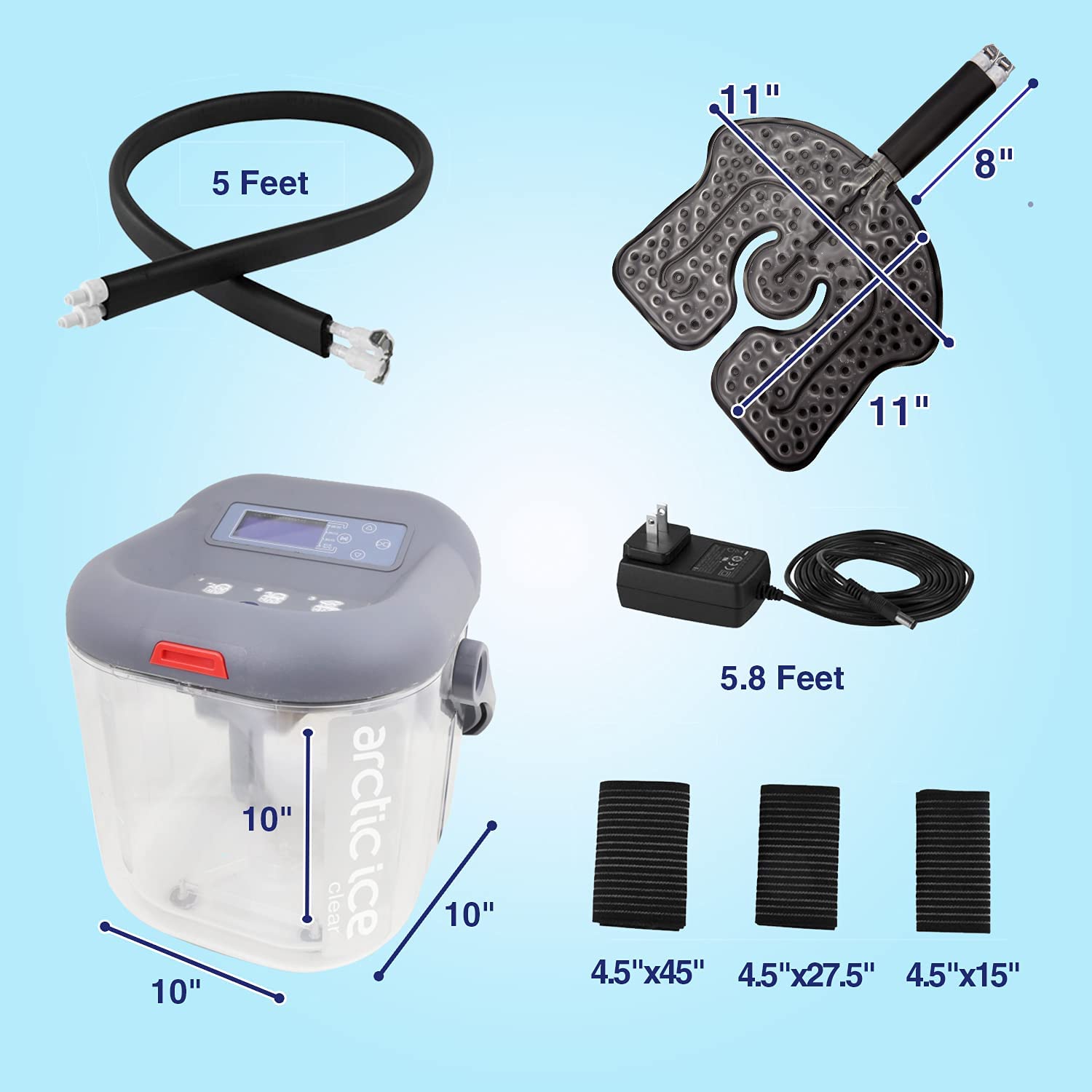 The arctic ice clear – Cold Therapy Machine
Sale price
$ 237.60
Regular price
The arctic ice clear – Cold Therapy Machine
Sale price
$ 237.60
Regular price
Product description
Shipping & Return
Are you ready to start a journey of ultimate relaxation? Introducing the Arctic Ice Cold Therapy Machine – a true game-changer in the world of well-being. Our cutting-edge ice compression machine is designed to bring the invigorating power of cold therapy right to your fingertips, transforming your self-care routine into something extraordinary.
Imagine a world where stress melts away, muscles are calm, and your mind finds tranquility – all with the touch of a button. Arctic Ice Clear has utilized the science of the best cold therapy machine to provide you with a revitalizing experience like no other. With its whisper-quiet operation and customizable settings, you can tailor your sessions to fit your unique preferences.
Discover the secret behind enhanced circulation, stress relief, and overall revitalization. It's time to prioritize yourself and unlock a new level of well-being with our innovative ice machine therapy. Join countless others who have already made the Arctic Ice Clear Cold Therapy Machine a cornerstone of their daily routines. Elevate your self-care – try Arctic Ice Clear today and embrace the extraordinary in relaxation.
Description:
THERAPEUTIC COLD WATER MASSAGE: To relieve pain, the Arctic Ice Clear ice machine for therapy continuously sprays cold water.
DIGITAL CONTROLS: You can easily manage the treatment time and motor intensity as well as check water temperature thanks to the built-in LCD screen and changeable settings. 
EASY TO ADD ICE: The insulated AIS Clear walls of our cold therapy ice machine let you keep an eye on the ice level in your machine and the fill line. When it's time to refill the unit to keep the cool flowing, you'll notice it immediately.
UNIVERSAL PAD: The universal therapy pad that comes with your ice machine can be used for many different body parts, including the knee, shoulder, elbow, and more.
The Arctic Ice Clear is a versatile cold water therapy machine that combines massaging ice therapy with digital controls, a multi-purpose therapy pad, and a clear, insulated cooler basin and tubing. With the AIS Clear, you may decide how long the therapy will last—up to 30 minutes—and how intense the pressure will be—in Liters Per Minute (LPM). You can always have your cryotherapy treatment within the proper range thanks to the temperature monitor and the ability to look through to the ice levels. The machine's integrated universal pad is adaptable and comfortable for a variety of body parts, including the knee, shoulder, elbow, and more. You'll enjoy a comfortable recovery whether you're using the AIS Clear for decreased inflammation, sports injuries, or after surgery. Includes: Pack for universal cold therapy Insulated water tube for circulation (X1) Bandages with elastic X1 Nonwoven barrier X1 DC 12V power adaptor X3 Product Instructions X1.
Features:
- Cutting-edge Cold Therapy: Utilizes advanced cold technology for optimal relaxation.
- Intuitive Controls: Easy-to-use interface for personalized therapy sessions.
- Whisper-Quiet Operation: Enjoy tranquility during your soothing sessions.
- Premium Build: Sleek design and durable construction ensure lasting quality.
Benefits:
- Revitalize Your Body: Cold therapy invigorates and refreshes muscles.
- Stress Relief: Calm your mind and soothe your senses for total well-being.
- Enhanced Circulation: Promotes blood flow, aiding in recovery and vitality.
Why Choose Our Product:
Experience the Arctic Ice Clear difference. Elevate your self-care routine with our innovative therapy ice machine for ultimate relaxation.
Customer Testimonials:
I've never felt more invigorated after each session with Arctic Ice Clear! A game-changer for my well-being. - Sarah T.
FAQs:
Is therapy good for body?
A: Absolutely, cold machine therapy with Arctic Ice Clear offers numerous benefits, including muscle recovery, stress relief, and enhanced relaxation for a revitalized body..
Can we do ice therapy daily?
you can safely enjoy daily ice therapy sessions with Arctic Ice Clear, enhancing relaxation and revitalization effectively.
When is the best time to do cold therapy?
The optimal time for Arctic Ice Clear cold therapy is post-workout or at the end of the day to relax muscles and promote rejuvenation.
How long should I use ice cool therapy machine?
For optimal results, use the Arctic Ice Clear cryo cold therapy machine for 15-20 minutes per session, allowing ample time for relaxation and revitalization.
What is cold therapy for the whole body?
A: Cold therapy for the whole body involves using the Arctic Ice Clear innovative machine to apply controlled cold temperatures, promoting relaxation and revitalization by invigorating muscles and enhancing overall well-being. The ice cold therapy machine benefits users by delivering targeted and effective cooling, which can aid in reducing inflammation, alleviating pain, and accelerating recovery after intense physical activities or injuries.
Doctor's Note:
Dr. Emily Watson
As a medical professional, I recommend Arctic Ice Clear for its potential to aid in muscle recovery and relaxation.
Satisfaction Guarantee:
Your satisfaction is our priority. If you're not delighted with Arctic Ice Clear, we offer a hassle-free return and refund policy.
Conclusion:
No more searching for the perfect escape – it's right here in your home. Say goodbye to hectic schedules and hello to the soothing embrace of Arctic Ice Clear. Whether it's after a long day's work, a tough workout, or just a moment to yourself, our innovative cold therapy device offers the revitalizing break you deserve.
Experience the difference as Arctic Ice Clear redefines self-care. It's not just a product; it's your personal oasis for well-being. Join countless others who have embraced the power of cold therapy with open arms and refreshed spirits.
Elevate your daily routine, indulge in relaxation, and bask in the joy of feeling truly revitalized. Order your Arctic Ice Clear today and embark on your journey to a more relaxed, more vibrant you.
Shipping cost is based on weight. Just add products to your cart and use the Shipping Calculator to see the shipping price.
We want you to be 100% satisfied with your purchase. Items can be returned or exchanged within 30 days of delivery.