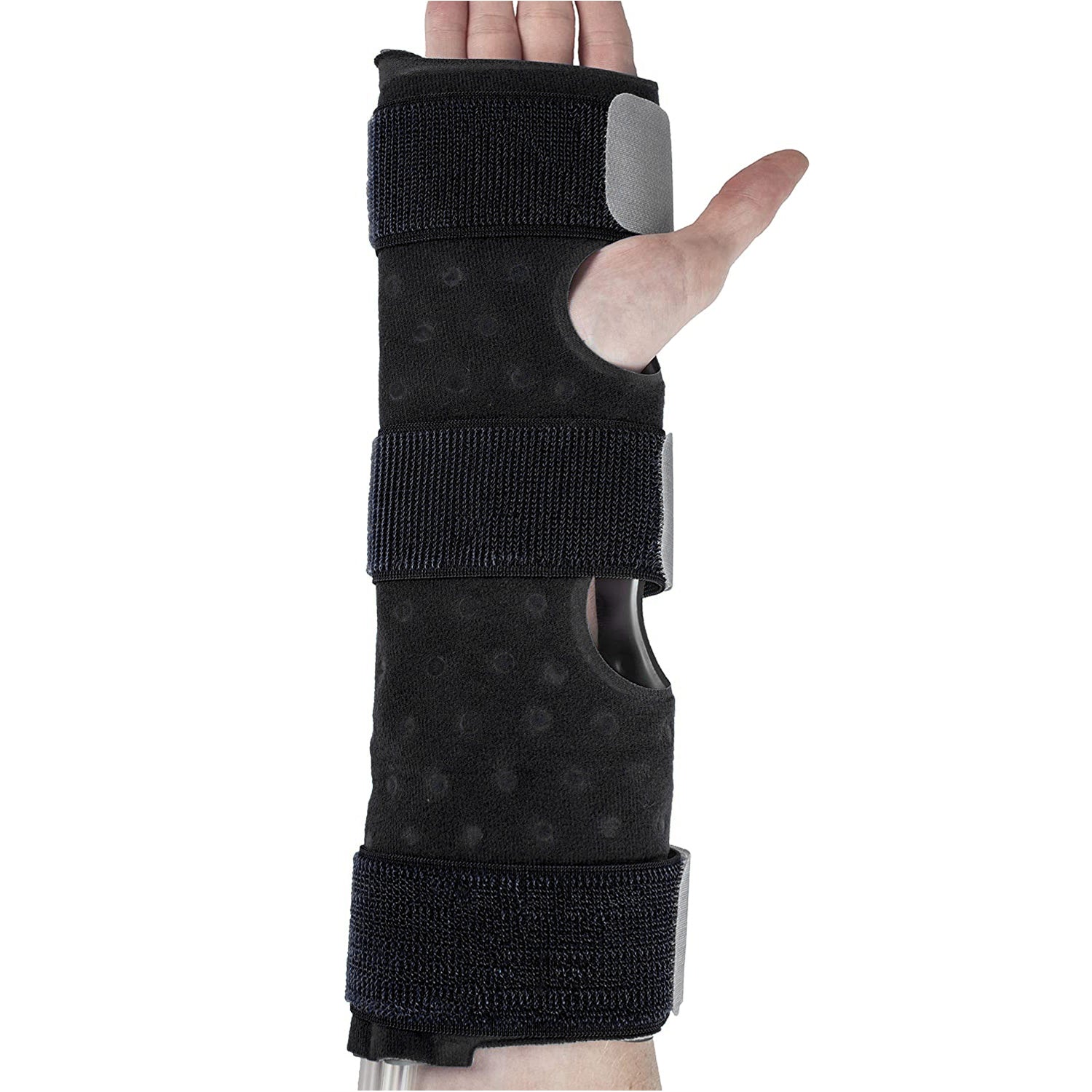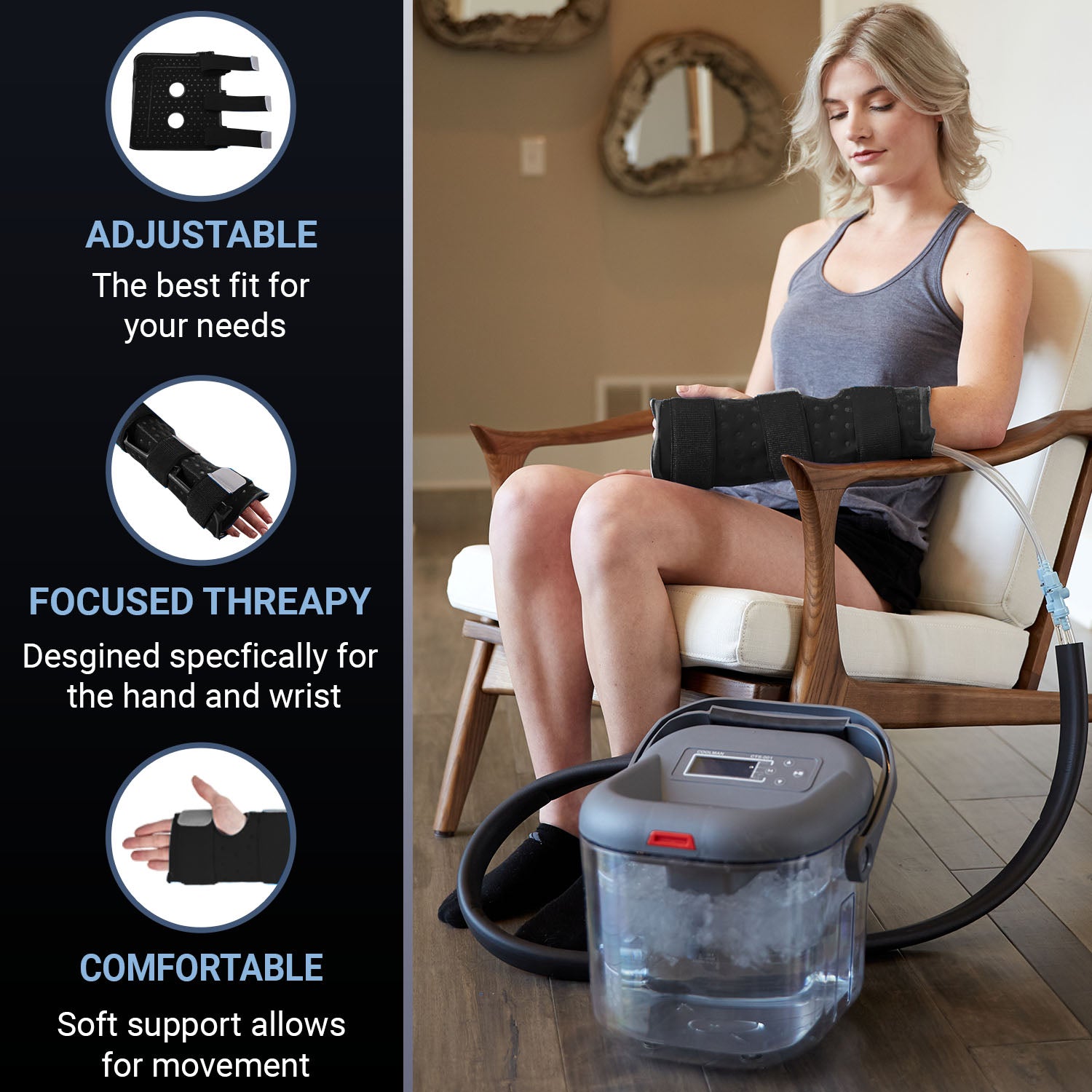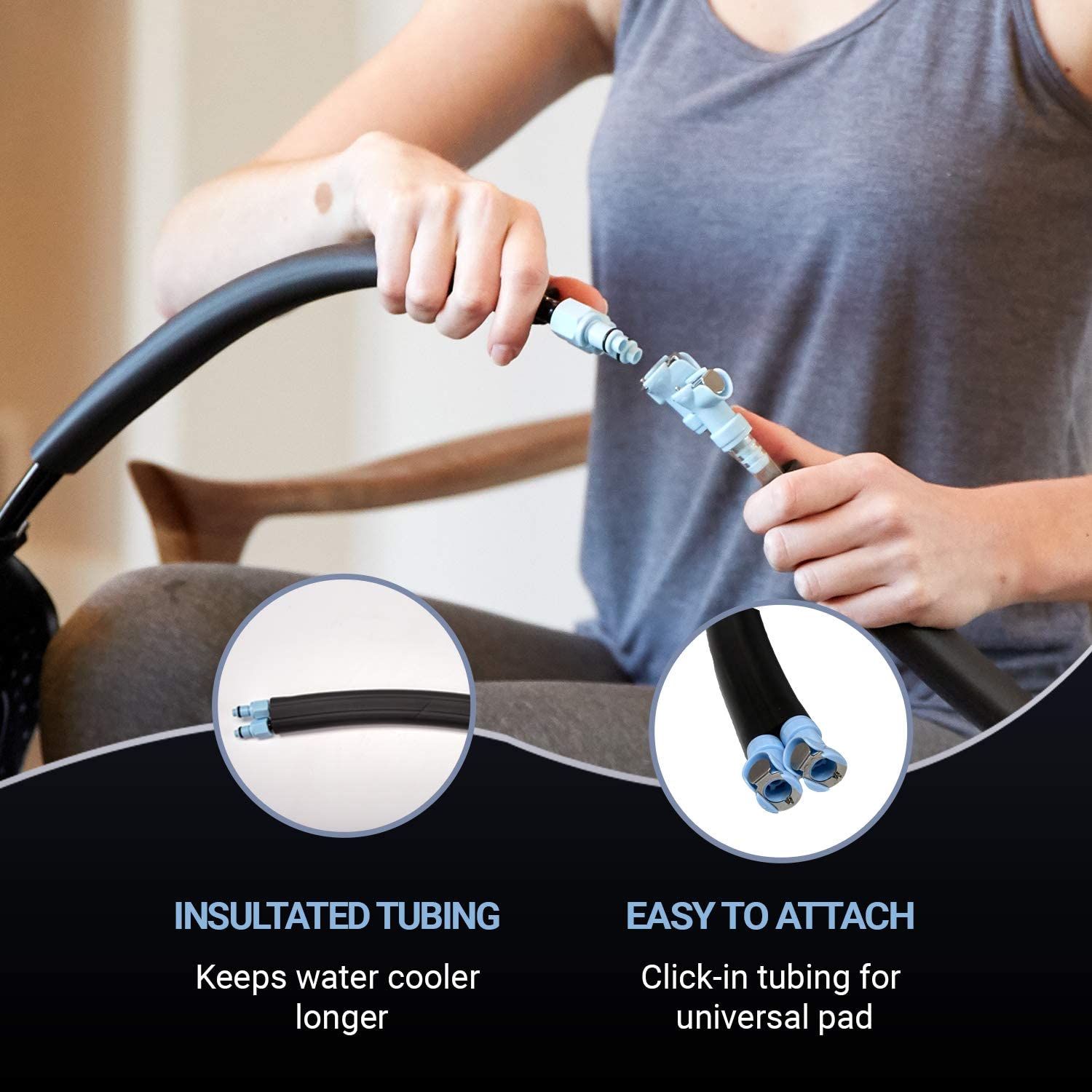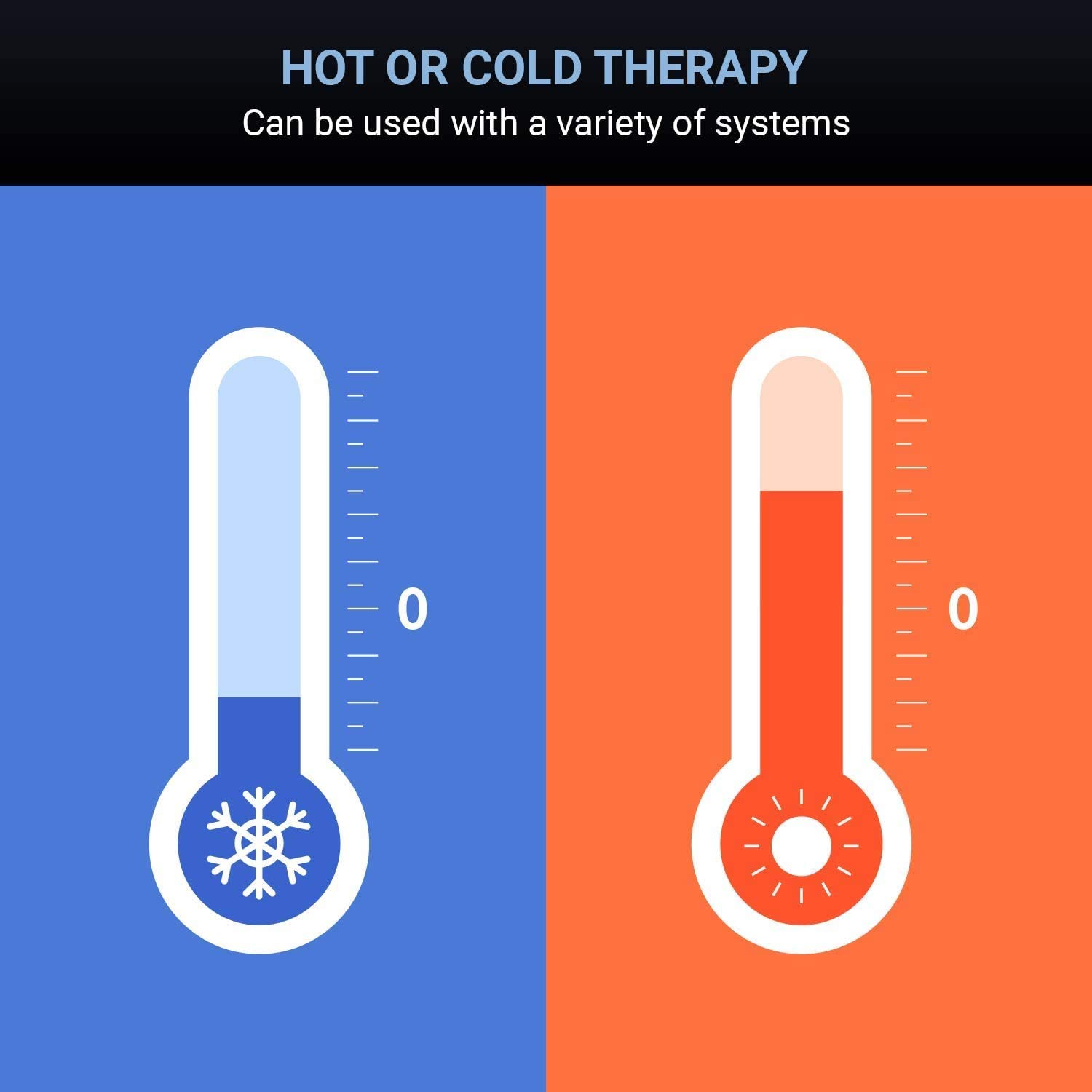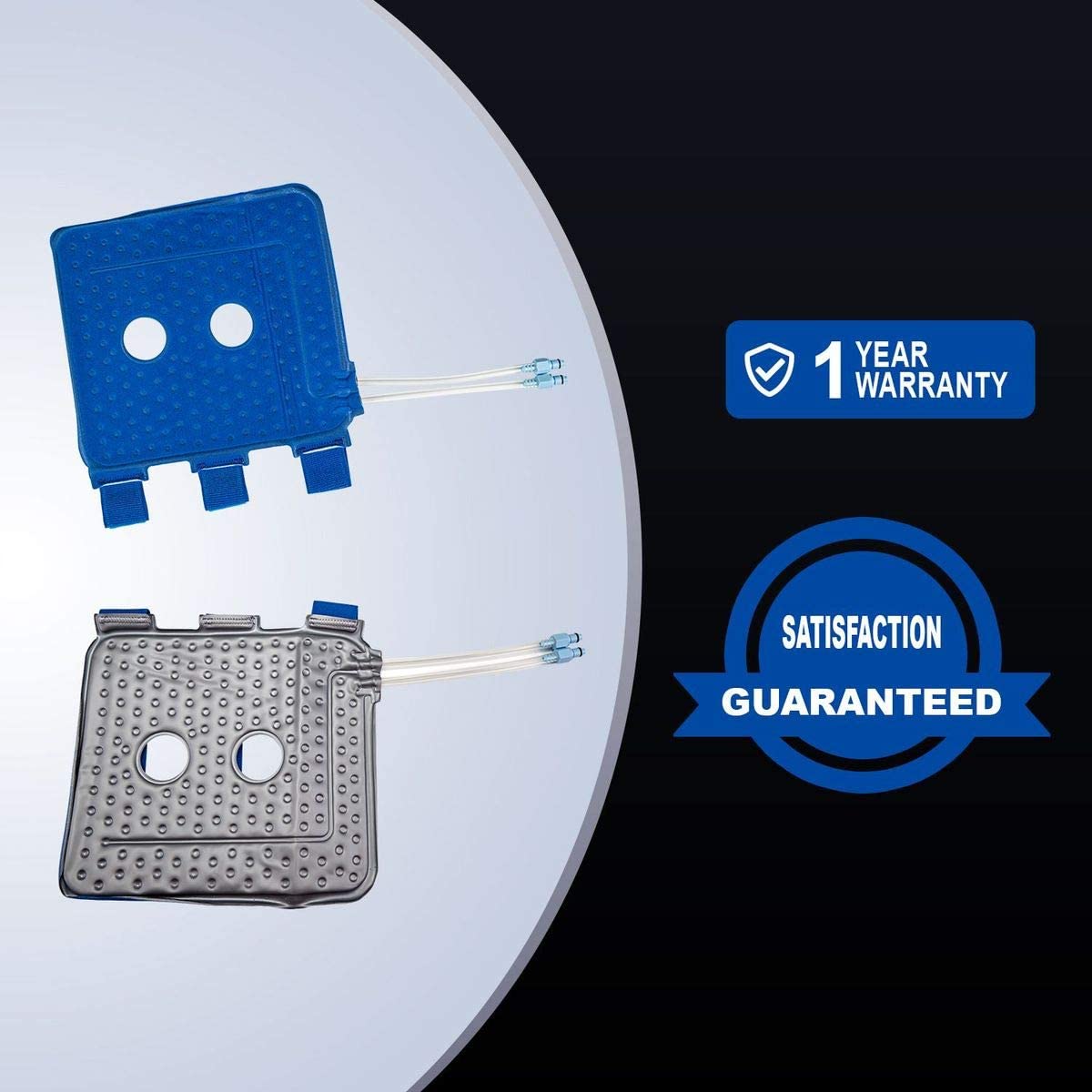 Cold Water Therapy Wrist & Hand Wrap: Ice Therapy Pad for Surgery Recovery and Pain Relief.
Sale price
$ 57.20
Regular price
Cold Water Therapy Wrist & Hand Wrap: Ice Therapy Pad for Surgery Recovery and Pain Relief.
Sale price
$ 57.20
Regular price
Product description
Shipping & Return
Introducing our revolutionary cold Water Therapy Wrist Wrap – your ultimate solution for effective and targeted wrist therapy. Engineered to seamlessly integrate with cryotherapy machines, this adjustable wrap delivers precise relief for wrist sprains, carpal tunnel, and more. Its innovative design guarantees easy post-surgery application and a custom fit for everyone.
Experience the future of healing with versatile compatibility, providing tailored care through various water therapy systems. Enjoy therapeutic rejuvenation as you combat swelling, chronic pain, and sports injuries, and enhance post-op recovery. Our leak-proof design and quick-connect coupling ensure hassle-free and secure usage.
Unleash the benefits of hospital-grade quality in the comfort of your home. Say goodbye to the unstable wrist cold pack – move freely and alleviate discomfort without repositioning. Join Emily G. and countless others who have found incredible relief from hand and wrist pain. Find the best ice pack for wrist pain here!
Why settle for less? Opt for unmatched convenience, efficiency, and exceptional quality with our hand-wrist wrap. Choose our Water Therapy Hand and Wrist Wrap to elevate your healing journey. We're here to transform your recovery – one wrap at a time.
Description:
The Hand and Wrist Wrap for Water Therapy is a great choice when you need adjustable and easy arm access during therapy. This ice pack for hand works with hot or cold water therapy units. Please note, that this listing includes the Wrap only, without a cryotherapy machine. The Pad fully opens and has adjustable straps for any size, with a hole for the thumb. If you want high-quality treatment at home for recovery, injuries, or ongoing problems, cold water therapy units might be a good fit. Our therapy pads are top-notch, like hospital equipment, for the best care wherever you are. Cryotherapy units offer focused help by circulating cold (or hot) water around the hurt area. Unlike unsecured ice packs that can move and fall, our design lets you move freely. Quick-connect couplings make on/off easy, with better connections than others. Take charge of your recovery at your pace. For compatibility, check our infographic - you might need a Coupling Converter.
Features:
 Versatile Compatibility: Our wrist wrap for wrist pain suits various circulating water therapy systems, and we offer a coupling converter for non-compatible units.

Therapeutic Healing: Experience cooling relief to combat swelling, chronic pain, sports injuries, and post-op recovery.

Continuous Rejuvenation: Invigorate your body with ice-cold water, stimulating blood flow for rapid healing.

 Leak-Proof Design: Quick-connect coupling for hassle-free, leak-proof attachment and detachment.
Benefits:
Precise Targeting: Adjustable straps and thumb opening for personalized comfort and effective therapy.

Home Convenience: Get professional-grade treatment at home for surgical recovery, injuries, and chronic issues.

 Hospital-Grade Quality: Our pads ensure top-tier care, wherever and whenever you need it.

Improved Mobility: Unlike unstable ice packs, our circulating therapy lets you move freely without repositioning.

 Quick Connection: Enjoy a secure, easy-to-use coupling that minimizes leaks and hassle.
Why Choose Our Product:
Opt for the ultimate recovery tool that offers convenience, efficiency, and hospital-grade quality in one package.
FAQs:
How long do you ice bath your wrist?
Ice bath duration varies, but around 10-15 minutes is generally effective for wrist pain relief and swelling reduction.
How to do an ice bath for the wrist?
To ice bath your wrist, submerge in cold water for 10-15 mins, aiding pain relief and reducing inflammation.
Is cold compress good for wrist pain?
Cold compresses are beneficial for wrist pain, as they reduce swelling and provide localized relief effectively.
How many times can I ice my wrist?
You can ice your wrist several times a day, with 1-hour intervals, but ensure skin rests between sessions.
What is better for wrist pain ice or heat?
For acute wrist pain, ice is preferable to reduce inflammation; heat might be used during the later stages for relaxation.
Doctor's Note:
Dr. Smith recommends our Water Therapy Hand and Wrist Wrap for effective, at-home recovery and pain relief.
Satisfaction Guarantee:
Experience the benefits firsthand. We promise to make things right if you're not happy.
Conclusion:
Embark on a journey of healing and comfort with our Water Therapy Hand and Wrist pack. Your ultimate solution for effective wrist therapy awaits, tailored to your needs. Feel the relief as our adjustable wrap for wrist targets wrist sprains, carpal tunnel, and more, all while providing the convenience of post-surgery application. With compatibility across various therapy systems and an invigorating ice-cold water design, you're in control of your recovery. Our leak-proof, quick-connect coupling ensures a hassle-free experience. Elevate your healing process with personalized comfort, hospital-grade quality, and the freedom to move without repositioning. Drift into satisfaction knowing that your journey is backed by our dedication and the seal of Dr. Smith's recommendation. Choose our wrap, choose healing, and choose comfort – because you deserve the best.
Shipping cost is based on weight. Just add products to your cart and use the Shipping Calculator to see the shipping price.
We want you to be 100% satisfied with your purchase. Items can be returned or exchanged within 30 days of delivery.