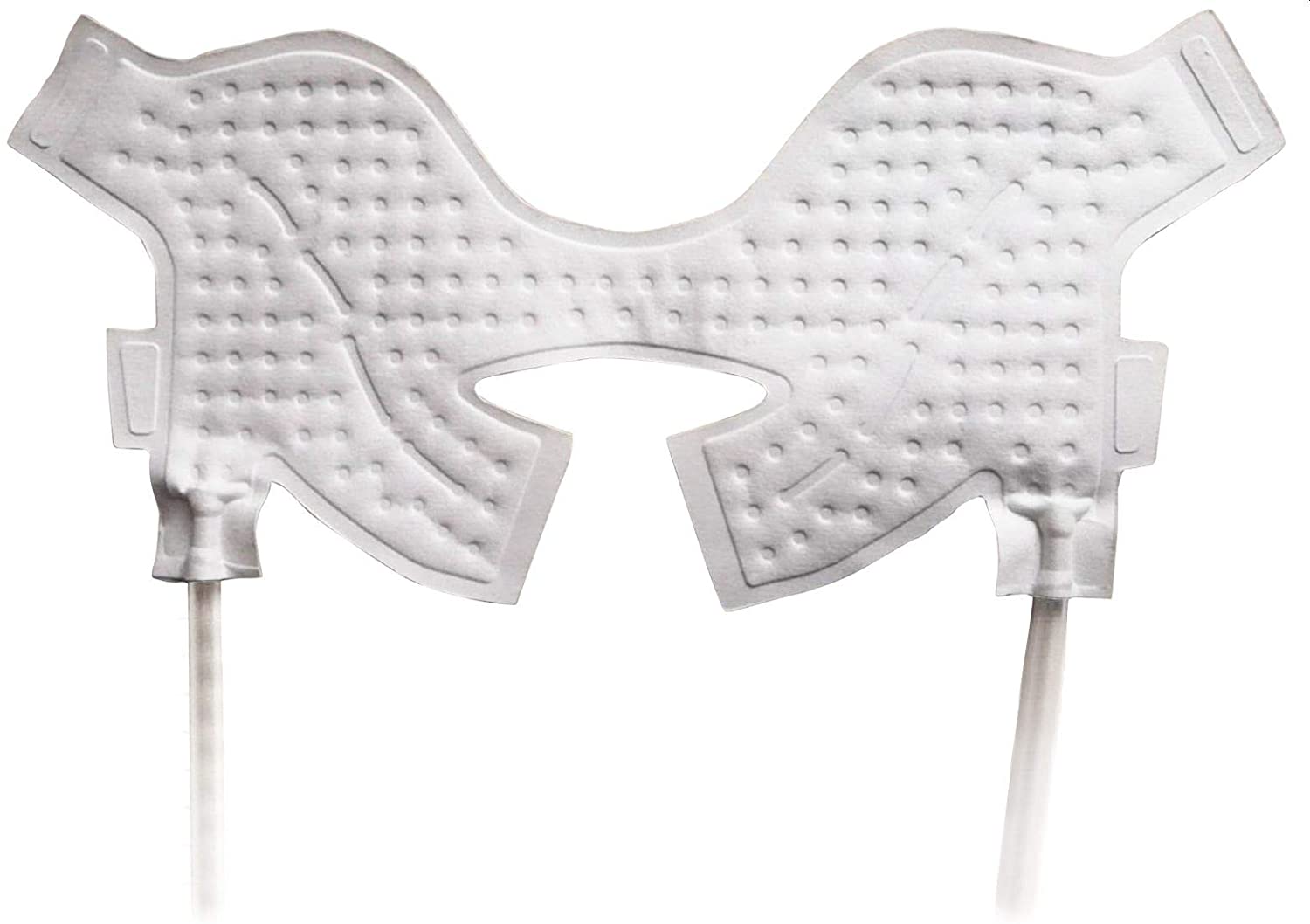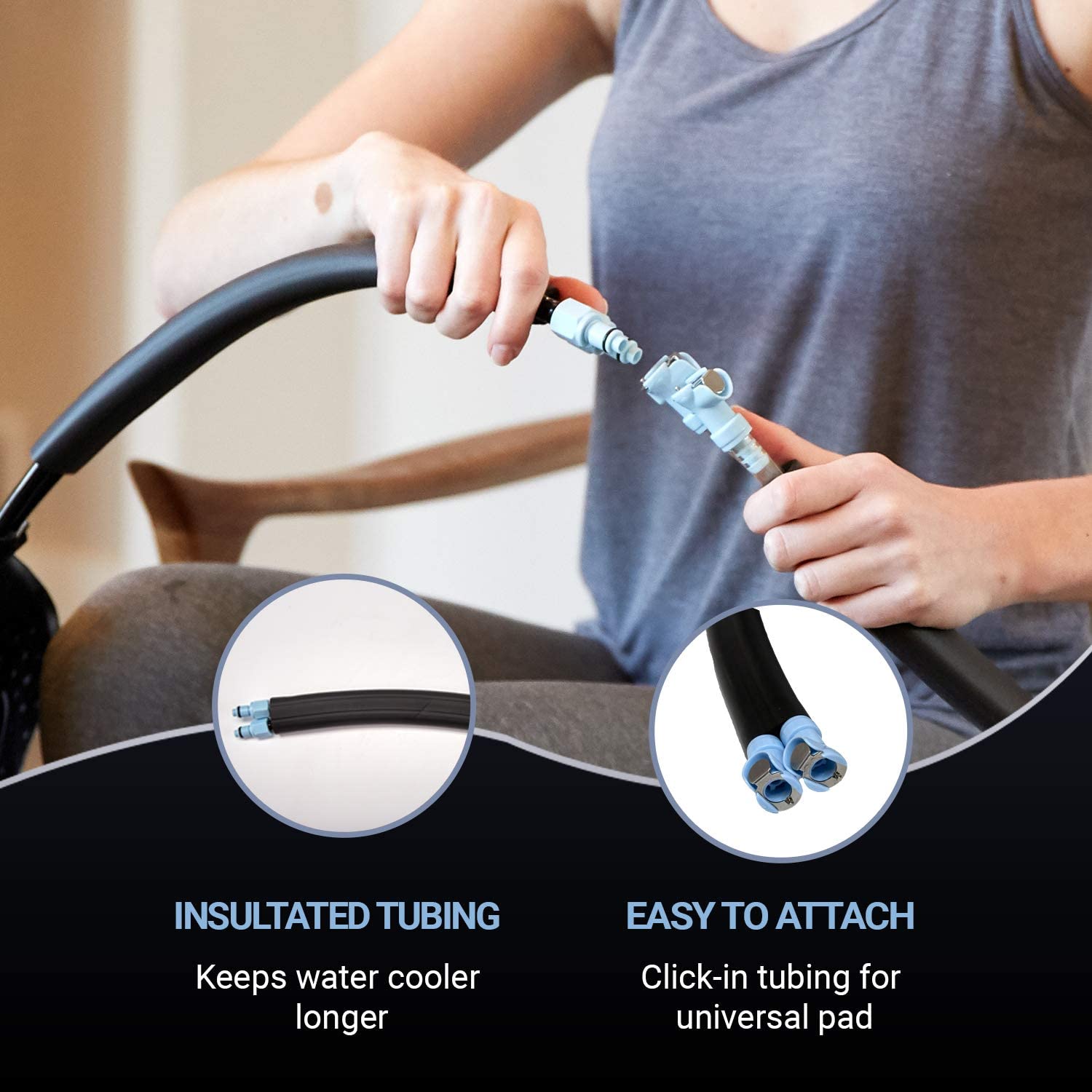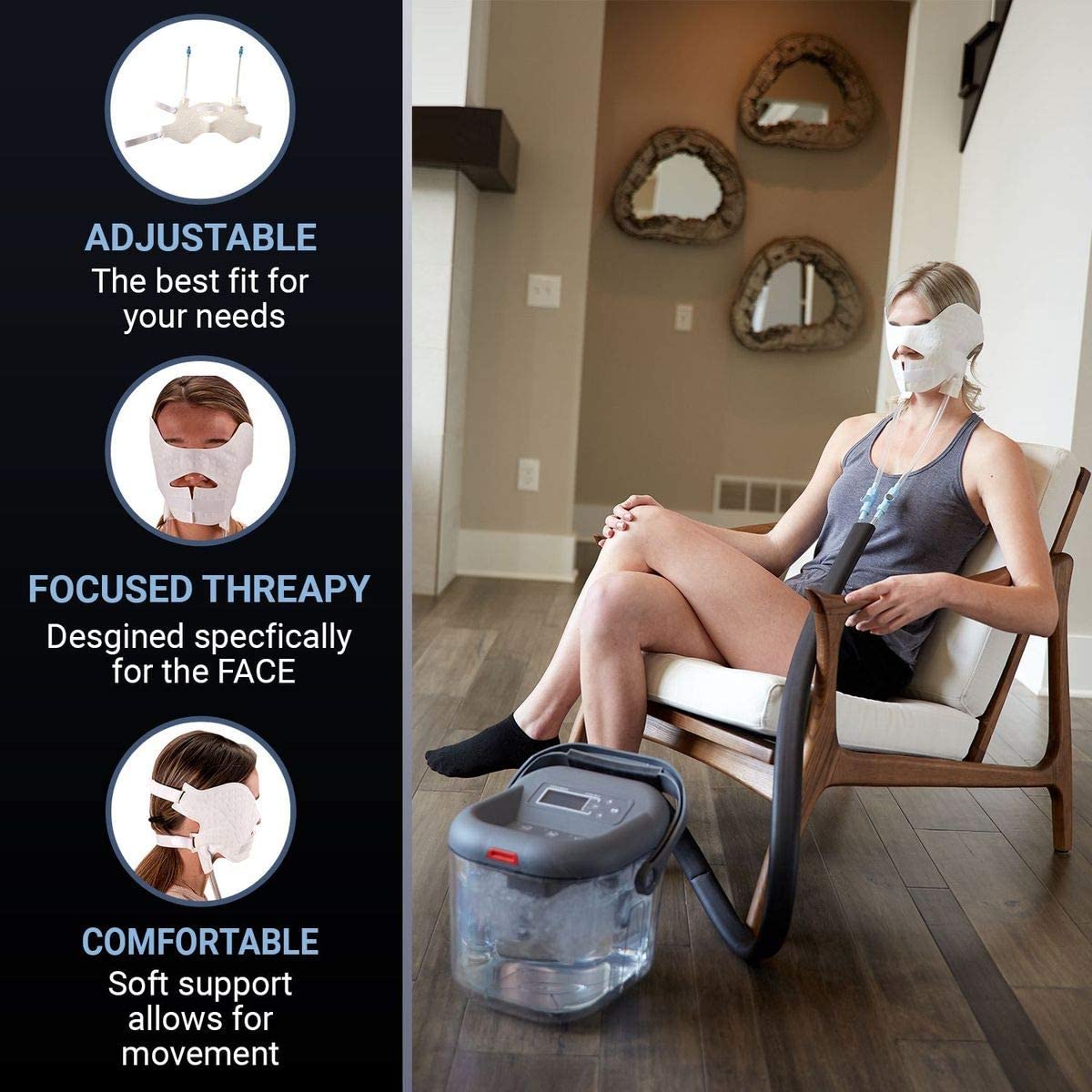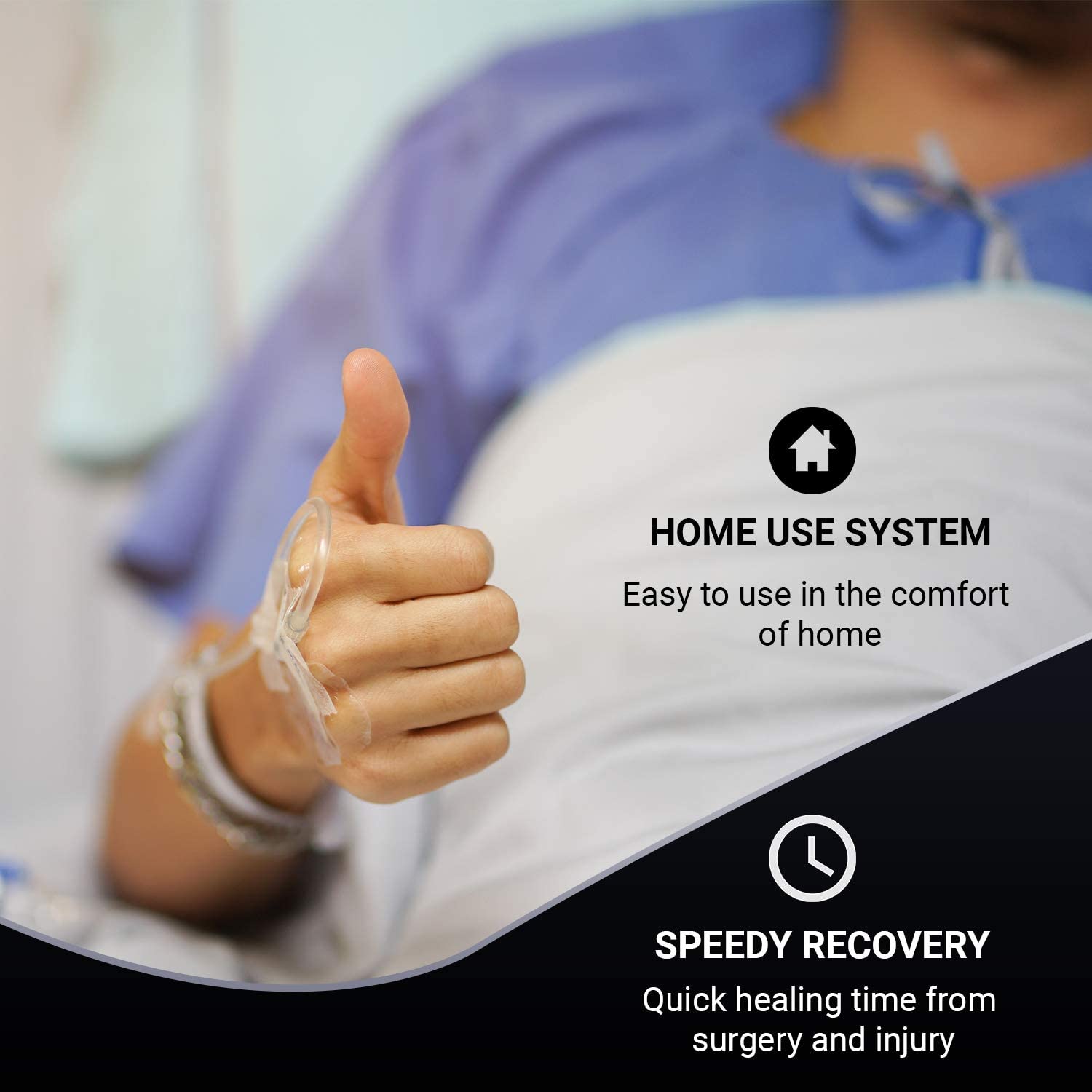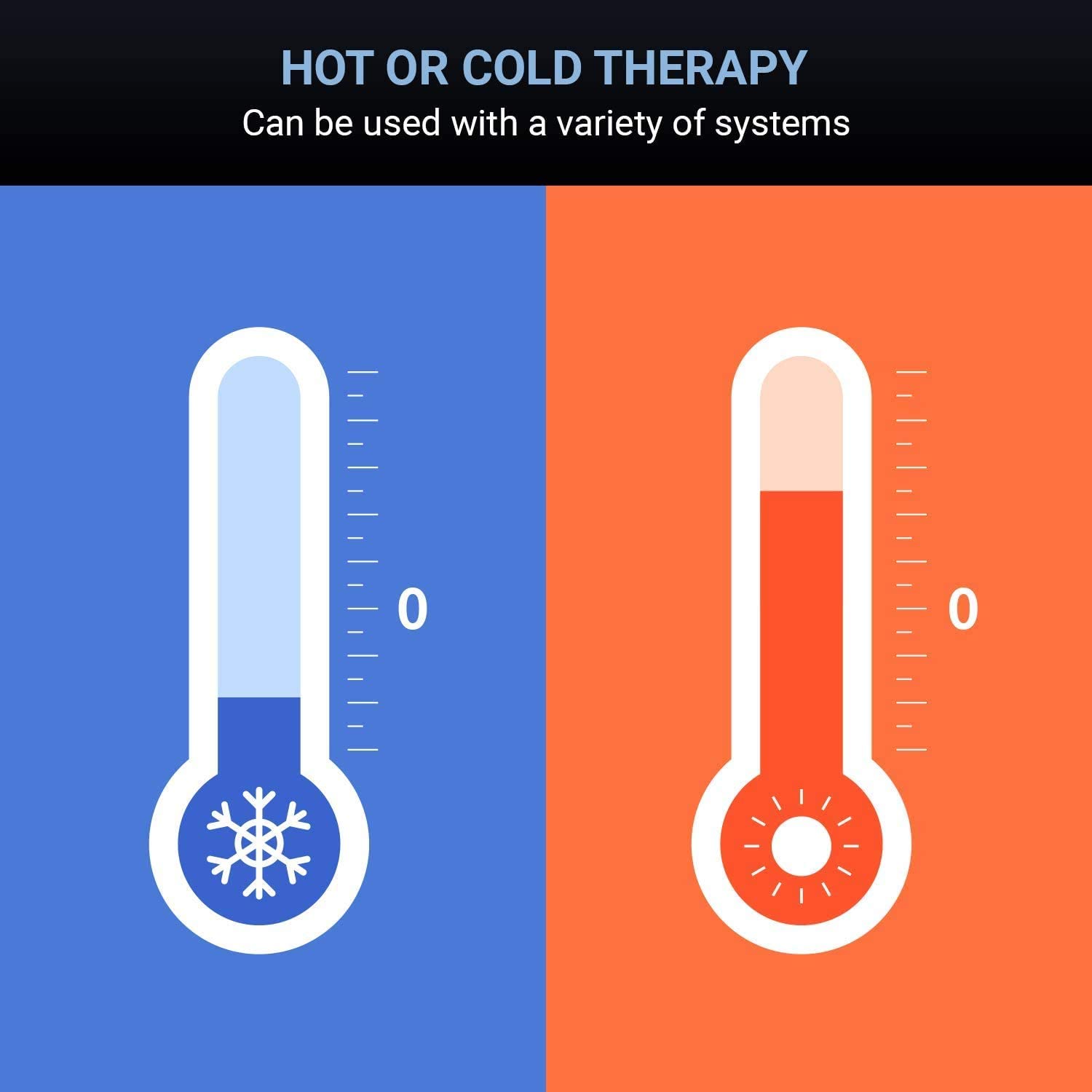 Cryo Face Ice Pack Wrap Pad: Soothing Recovery for Cosmetic Surgery, Head Injury, Rhinoplasty
Sale price
$ 57.20
Regular price
Cryo Face Ice Pack Wrap Pad: Soothing Recovery for Cosmetic Surgery, Head Injury, Rhinoplasty
Sale price
$ 57.20
Regular price
Product description
Shipping & Return
Introducing the Water Therapy Face Wrap Pad: Your Ultimate Solution for Head and Face Cryotherapy!
Meet our Cryo Face Ice Pack Wrap Pad, the icy superhero your face has been craving. It's the answer to your "ouch, that hurts" moments, the unsung hero of post-op recovery, and the best friend your face never knew it needed.
This isn't just any ice pack; it's a pampering ice spa for your face. It's so soothing that even polar bears would envy your chill factor. From rhinoplasty recovery to those unexpected "head meets doorframe" incidents, our Cryo Face Wrap is the ice-cold sidekick your face deserves.
So, why choose us? Because when life gives you a bruised face, we give you the coolest remedy around. Join the Cryo Face party, and let the healing festivities begin! 
Description:
This isn't just any face wrap; it's your personal frosty friend. Whether you've had a tango with a scalpel or a tête-à-tête with gravity (head injury, we see you), this pad is your ticket to comfort city. No need to look like a mummy with bandages; this pad is as discreet as a ninja in pajamas.
The Water Therapy Face Wrap Pad is your go-to accessory for professional-quality treatment in the comfort of your home. It's compatible with hot or cold water therapy units (machine not included) and features adjustable straps for a custom fit. Hospital-grade quality ensures you receive top-notch care whenever and wherever you need it. Say goodbye to inconvenient, shifting ice packs; our circulating ice water therapy pad provides secure and targeted relief. Take charge of your recovery with ease.
Targeted Face Therapy:
Designed for use with cryotherapy machines, our Face Wrap Pad is perfect for addressing post-surgery recovery, jaw discomfort, facial issues, and more. Its adjustable wrap style ensures hassle-free application.
Universal Compatibility:
Compatible with a wide range of circulating water therapy systems, our pads fit most models. For those needing a specific fit, we offer a convenient coupling converter that adapts to various systems. Check our infographic on compatibility for details.
Healing Relief:
Cold therapy units are renowned for their ability to reduce swelling and provide relief for chronic conditions, sports injuries, and post-surgery recovery. Our pads are versatile, working seamlessly with both hot and cold units.
Enhanced Circulation:
Experience the invigorating effects of ice-cold water therapy. It promotes increased blood flow, helping your body recover faster from traumatic injuries or post-operative discomfort.
Leak-Proof Connection:
Our quick connect/disconnect coupling ensures easy swapping of different options while maintaining a leak-free, user-friendly connection.
Experience the benefits of cryotherapy with our Water Therapy Face Wrap Pad – your path to a more comfortable and pain-free you! 
Note: A coupling converter may be required – refer to our compatibility infographic for details.
Features:
Colder than the heart of your ex, yet much more reassuring.

Fits like a dream, because who needs extra drama?

Healing powers that make superheroes jealous.

Compact and portable – take it on the go, and let the healing adventures begin!
Benefits:
Bid farewell to post-op puffiness, swelling, and discomfort.

Get ready for your close-up with confidence!

Recover faster than you can say, "Ice, ice, baby!"
Why Choose Our Product:
Because you deserve a chilly sidekick on your road to recovery! This pad is like having a friendly snowman cradle your face, minus the carrot nose.
FAQ
How do you use a cold therapy pad?
Simply chill the Cryo Face Ice Pack Wrap Pad in the freezer, apply it gently to your face, and let the cooling magic do its work. No wizardry is required!
Why use a cryotherapy face cooling pad after surgery?
It helps reduce post-surgery swelling, soothes discomfort, and promotes faster healing. Think of it as your icy best friend during the recovery journey.
Why do you need an ice pack after surgery?
Ice packs, like our Cryo Face Pad, help minimize swelling, inflammation, and pain after surgery, making your recovery more comfortable.
When is the ideal time to apply facial ice?
Post-surgery, the sooner, the better! Apply the pad as directed by your surgeon for the best results in reducing puffiness and discomfort.
Which is better: steam or cold water for the face?
For post-surgery recovery and reducing swelling, cold therapy (like our Cryo Face Pad) is your go-to, as it constricts blood vessels and eases discomfort.
Doctor's Note:
Our make-believe doctor (Dr. Frostbite) prescribes this pad for a frost-tactically speedy recovery. Side effects may include feeling cooler than a polar bear's toenail.
Satisfaction Guarantee:
If the Cryo Face Ice Pack Wrap Pad doesn't give you chills of delight, we'll refund your frosty investment. 
Conclusion:
From rhinoplasty recovery to those unexpected face-off incidents with inanimate objects, our Cryo Face Ice Pack Wrap has been the superhero your face never knew it needed. It's the chill pill for your facial thrills!
But wait, there's more! Our Cryo Face Pad is like a spa day for your face, minus the fancy cucumber slices. It's the icy friend who shows up at your door with a bag of ice and a wink, saying, "Let's cool things down." It's not just an ice pack; it's a "coolness-on-demand" device.
So, why choose our Cryo Face Wrap? Because we're the icebreakers of discomfort, the cool cats of healing, and the brain freeze of pain relief – all wrapped up in one convenient, adjustable package. Join the Cryo Face party, and let your face be the guest of honor
Shipping cost is based on weight. Just add products to your cart and use the Shipping Calculator to see the shipping price.
We want you to be 100% satisfied with your purchase. Items can be returned or exchanged within 30 days of delivery.