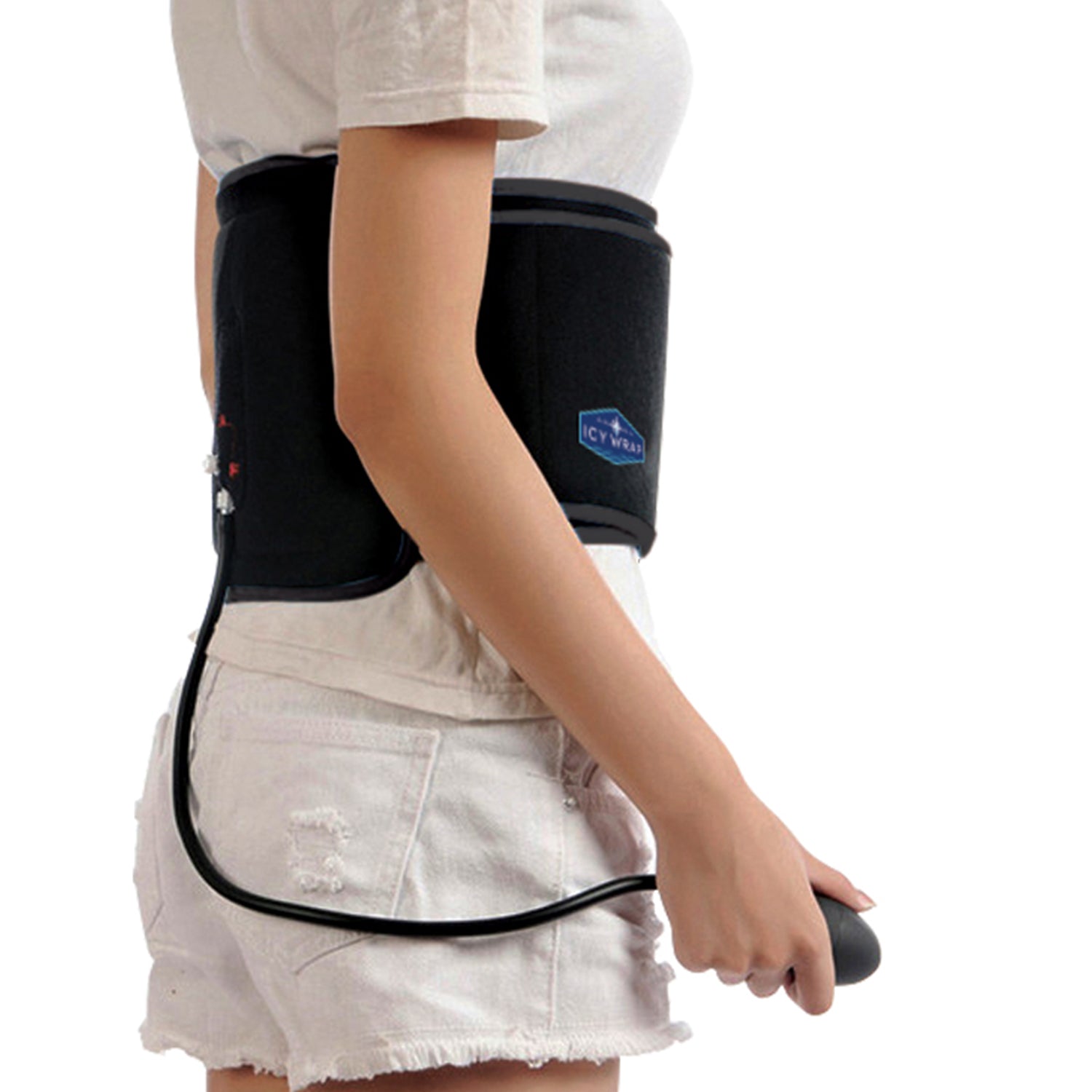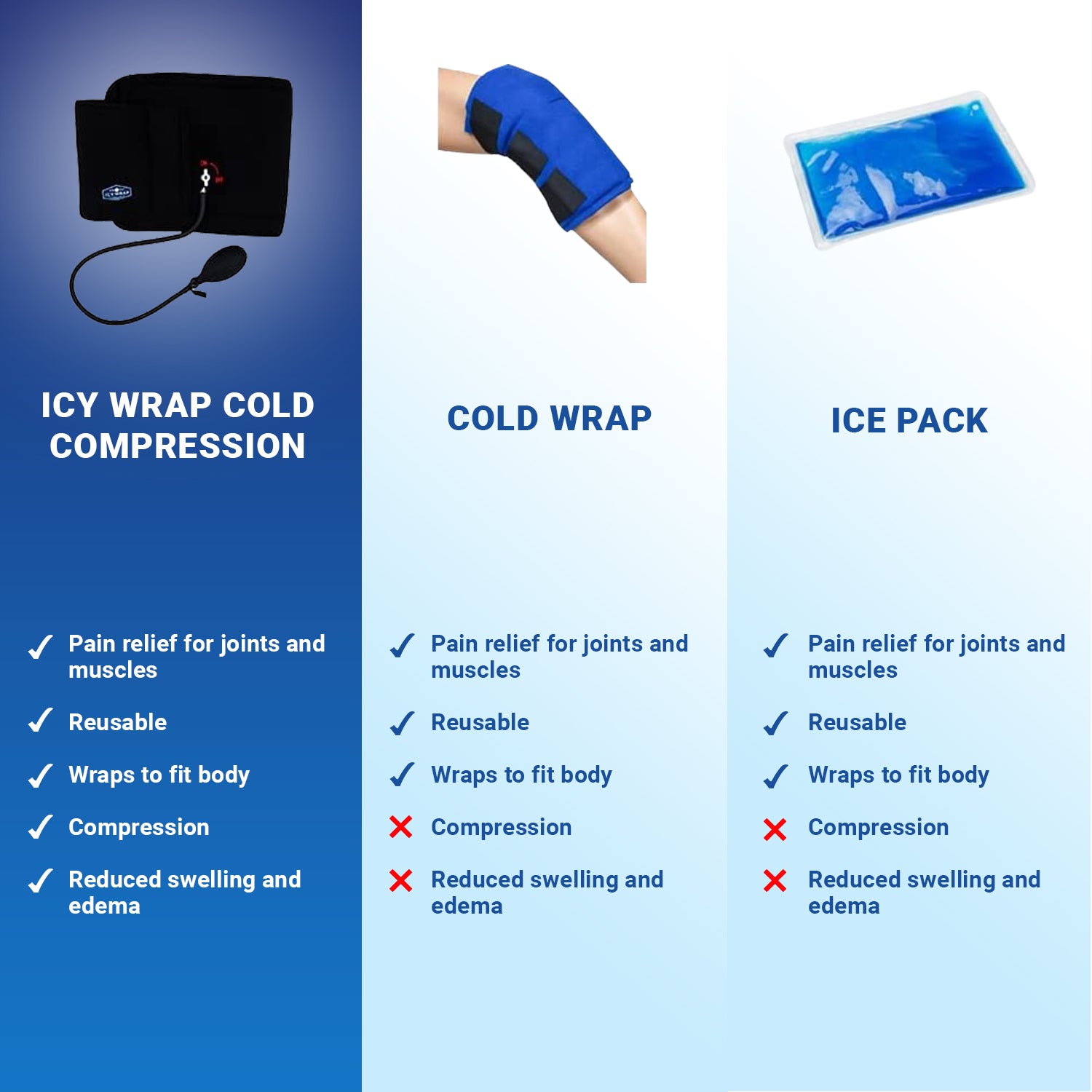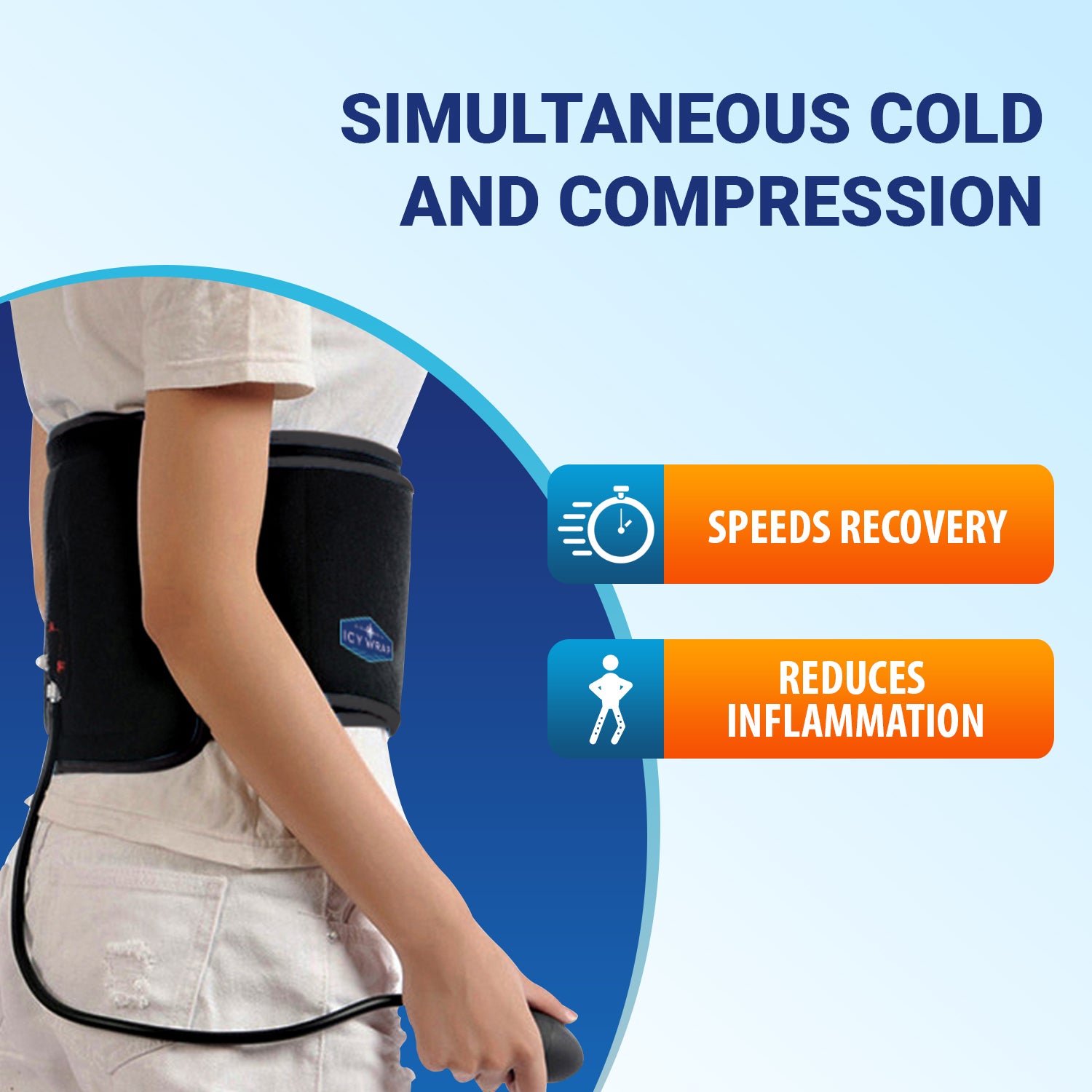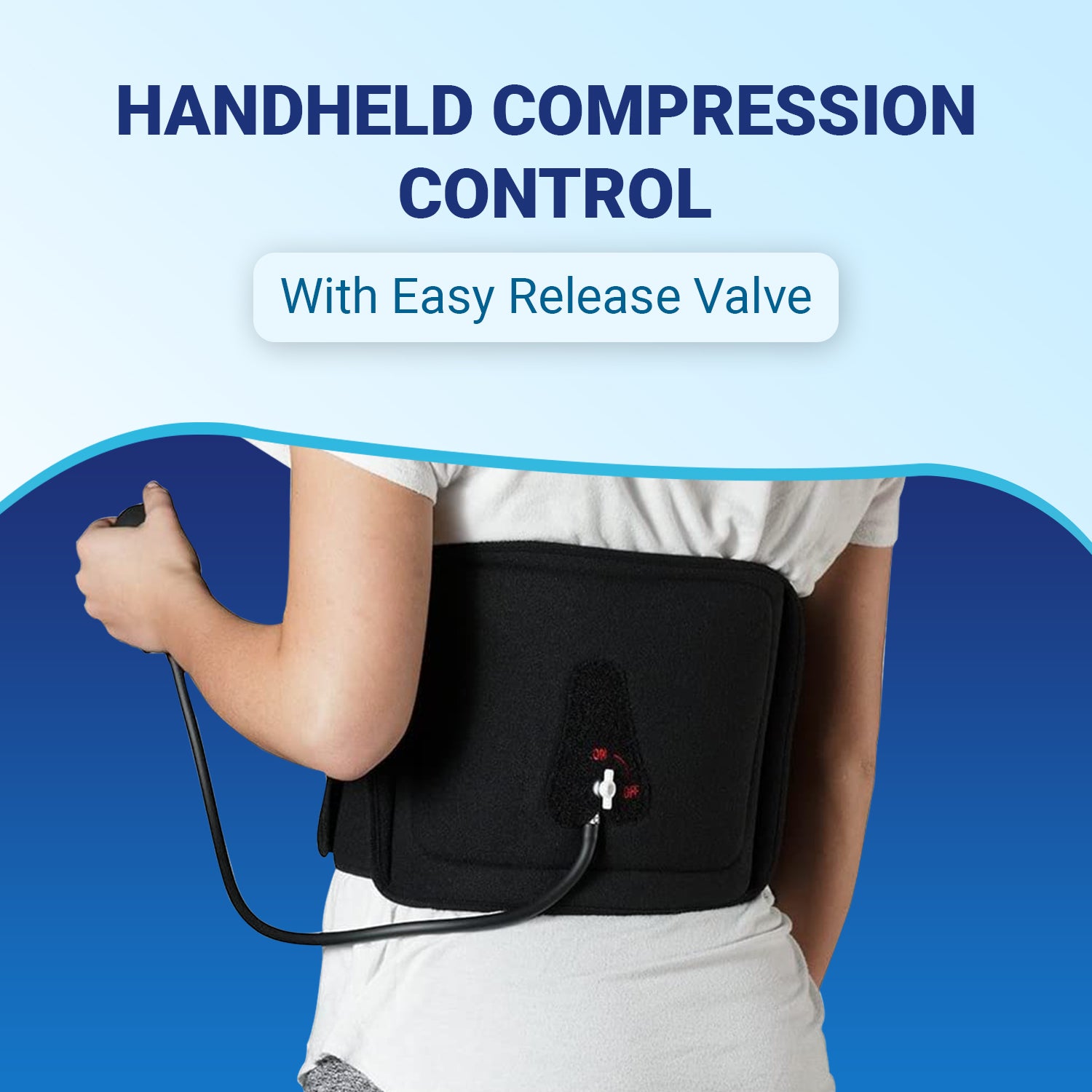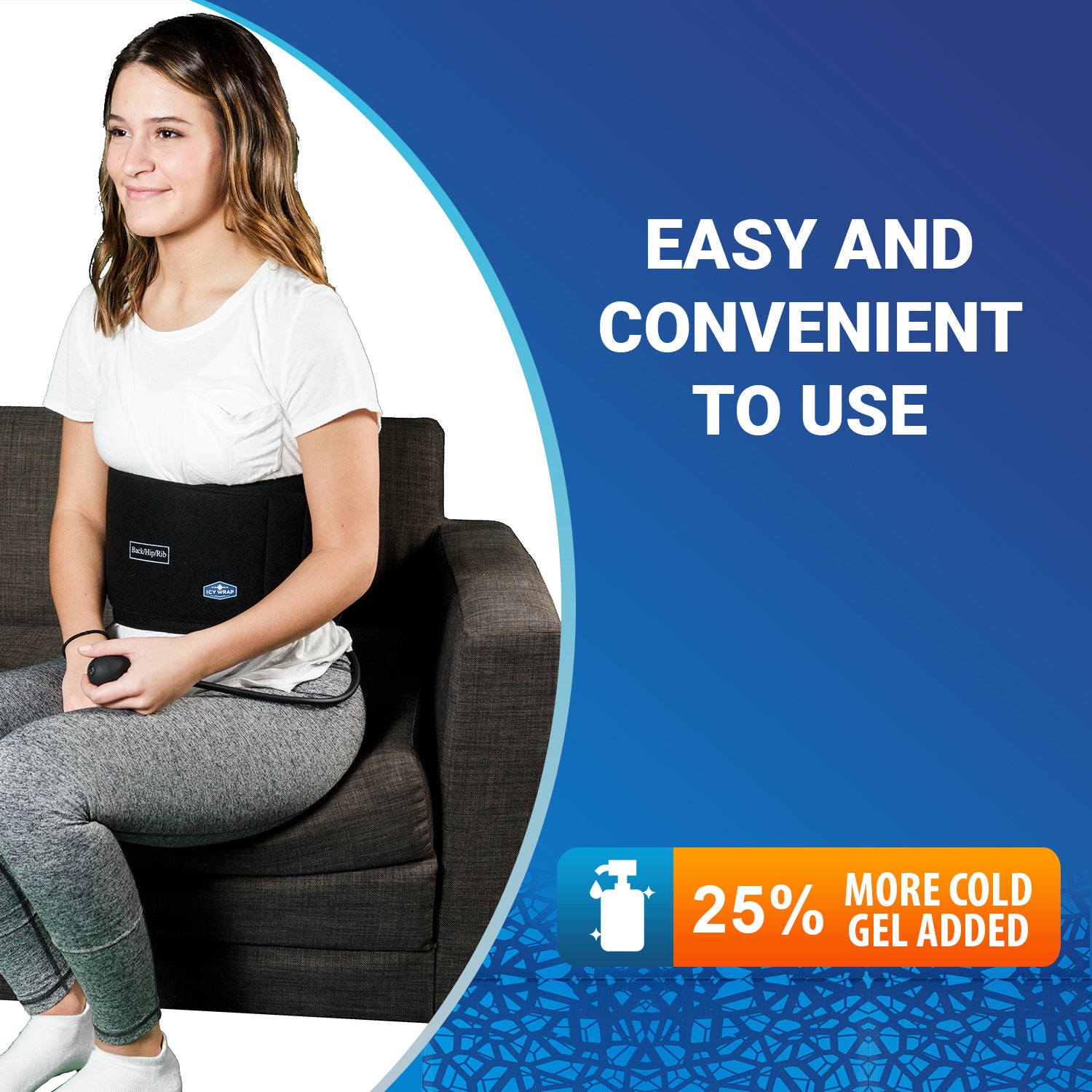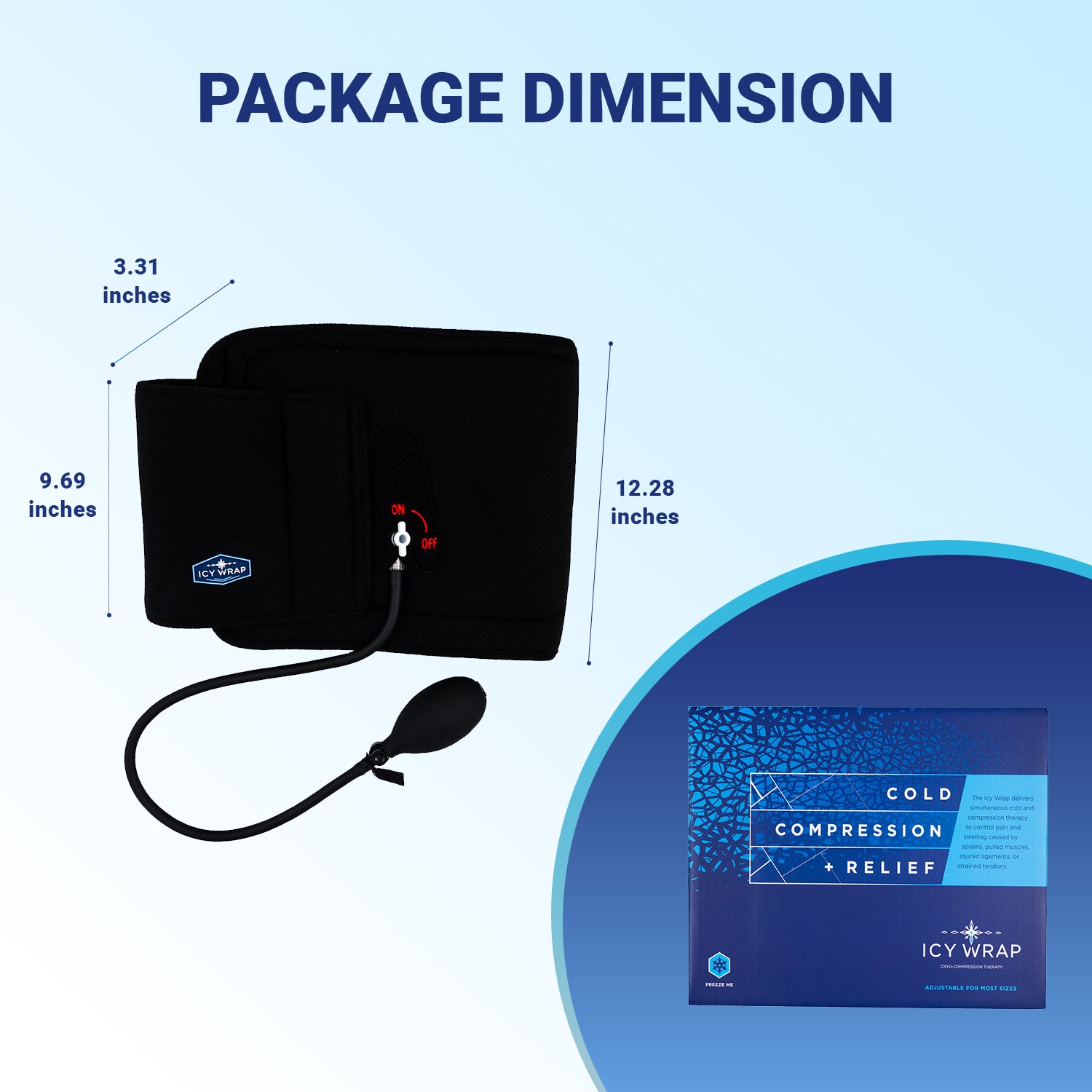 Cool Comfort Ice Pack for Back Pain: Icy Wrap's Cold Pack Compression Wrap - Relief for Injuries, Aches, Swelling, Sprains, Inflammation
Sale price
$ 50.60
Regular price
Cool Comfort Ice Pack for Back Pain: Icy Wrap's Cold Pack Compression Wrap - Relief for Injuries, Aches, Swelling, Sprains, Inflammation
Sale price
$ 50.60
Regular price
Product description
Shipping & Return
Introducing the Large Ice Pack for Back Pain – the superhero of the freezer aisle, here to tackle back pain with a frosty sense of humor! 
Are you tired of those pesky backaches making you feel like an ancient relic with lower back pain during cold weather? Well, fret not because Cool Comfort is here to rescue you from the clutches of discomfort! 
Picture this: You, lounging like royalty with this icy cold compression wrap draped over your back, bidding farewell to those nagging aches, swelling, sprains, and inflammation. Sayonara, pain! 
But that's not all – this back pain ice pack instant cold compress isn't just a rugged companion; it's a sidekick with style! Its super-flexible design molds to every curve, ensuring ultimate Comfort.
So, why let back pain cramp your style when you can laugh with Cool Comfort? Grab yours now, and let the Ahhhs of relief begin!
Description:
You can experience relief like never before with our Cold Pack Compression Wrap. Specifically designed to target back pain, this icy wonder is a game-changer in pain management.
IMMEDIATELY RELIEVE BACK OR RIB PAIN: Over-the-counter painkillers may take some time to work, but you need relief instantly! Cold temperatures and compression, which operate swiftly to target pain at its source and get you feeling better soon, are combined in cryo-compression therapy to help ease your pain and soreness.
QUICK REHABILITATION AFTER AN INJURY OR SURGERY: You must return to your life as soon as possible because it doesn't stop when you're hurt or recovering from surgery. When you're suffering or need time to recover, that can be challenging to do. A cold therapy compression wrap reduces inflammation and swelling that cause pain, hastening your recovery.
SUITABLE FOR MANY DISABILITIES: Since life may be unpredictable, having a pain-relieving cold compression wrap on your Hand is crucial for managing your health. This cold cure freezie wrap can offer treatment for whatever ails you, whether you're recovering from back surgery, battling inflammation or swelling in your back or ribs, or require healing relief for sports injuries. 
NO ADDITIONAL SPECIALTY EQUIPMENT IS REQUIRED: Why to spend money on expensive specialty equipment if you don't have to? A cold cure wrap for your back or ribs keeps it firmly in position and provides immediate relief, while regular ice packs can be challenging to keep in the appropriate spot on your back or ribs.
YOU WOULD LOVE MORE MOVEMENT WITHOUT PAIN, BUT THAT MAY REQUIRE TREATMENT MANY TIMES DURING THE DAY. DURABLE AND REUSABLE WAIST/BACK/RIB WRAP. Don't worry; this compression wrap's well-thought-out design can handle anything. The back compression wrap is made of high-quality materials, so it will last a long time and be helpful in the future.
Since you must resume your normal activities as soon as possible, our compression back wrap can help you feel better and recover more quickly. Additionally, it will aid in reducing and controlling uncomfortable swelling and inflammation that might hinder your speed. The complete all-around cold covering is used in this back-specific cold therapy wrap. This wrap functions as a compression ice pack and is easy to use, never tricky, and much like a little home freezer. One straightforward ice compression wrap can ease the pain and swelling brought on by pulled muscles, sprains, surgery, osteoarthritis, muscle tension, torn ligaments and tendons, sports injuries, and exhaustion.
You may obtain the precise amount of compression you require using a manual hand pump. This cold therapy wrap's universal fit eliminates the need for additional size searches, and its high-quality industrial design ensures that it will remain effective for many applications. Secure straps guarantee that the therapeutic cold remains in place and provides relief right where needed. It is a fantastic economic bargain essential to your healing process and pain alleviation because its detachable gel liners may be placed in the freezer between usage for handy and easy reuse.
Features:
Targeted Relief: This ice pack specifically targets back pain, providing direct cooling and compression to alleviate discomfort.

Flexible Design: Its flexibility allows you to mold it to your body's contours, ensuring maximum contact and effectiveness.

Compression Therapy: The compression wrap offers cold therapy and gentle compression, aiding in reducing swelling and inflammation.

Quick Application: Say goodbye to fumbling with ice cubes; our pack is ready straight from the freezer, saving you time.

Reusable and Durable: This product is Crafted from high-quality materials; can be used repeatedly.

Comprehensive Coverage: A large waist/rib size covers a broad area, making it suitable for various back pain conditions.

Versatile Use: While ideal for back pain, it's also effective for injuries, aches, sprains, and post-workout recovery.

Comfortable Wear: The wrap is designed to be comfortable, allowing you to move around while receiving therapy.

Mess-Free: No more dealing with melting ice; this wrap keeps your clothes dry and hassle-free.

Doctor-Approved: Backed by medical professionals, this ice pack is designed to provide you with reliable relief.
Benefits:
Rapid pain relief

Reduced swelling and inflammation

Enhanced healing for sprains and aches

Comfortable, secure fit for all-day wear
Why Choose Our Product:
Why choose our Cool Comfort Ice Pack? Well, it's cooler than a polar bear sipping an iced coffee! It's frosty efficiency and penguin-approved design make it the only companion you need for back pain relief. 
FAQs:
Is an ice pack good for back pain?
Ans: Certainly! The back pain relief cold pack combines cold therapy and effectively alleviates back pain and discomfort.
Is it better to put heat or ice on lower back pain?
Ans: For lower back pain, Hand and wrist compression therapy with Cool Comfort Ice Pack for back pain is often more effective for reducing inflammation and soothing discomfort
How long should you ice your back for pain?
Ans: Apply the Cool Comfort Ice Pack for 15-20 minutes to relieve back pain and reduce inflammation.
Is it OK to lay on an ice pack?
Ans: It's safe to lay on the Cool Comfort Reusable Ice Pack for back pain, but using a thin cloth or towel as a barrier is recommended for Comfort
How should I apply with lower back pain?
Ans: Lying on your back with your knees bent or on your side with a pillow between your legs can help alleviate lower back pain. 
Doctor's Note:
Dr. Richard Kim, MD: 'I recommend the best ice pack for lower back pain for targeted back pain relief. It's a valuable addition to pain management.'
Satisfaction Guarantee: Your Comfort is our priority. Try our Cold Pack Compression Wrap risk-free with our 30-day satisfaction guarantee. If you're not happy, we're here to make it right.
Conclusion:
In conclusion, dear pain-plagued pals, Cool Comfort Best Ice Pack for back pain is the ultimate chill pill you never knew you needed! 
It's time to bid farewell to back pain and say hello to the icy embrace of relief. Excellent Comfort isn't just your average frozen friend; it's the superhero of cold packs, here to conquer discomfort with a hearty laugh.
So, why settle for the ordinary when you can have extraordinary relief and entertainment? With its flexible design and unparalleled soothing powers, Cool Comfort will have you singing, 'Let it go, let it go!' in no time.
Whether you're dealing with injuries, aches, swelling, sprains, or inflammation, Cool Comfort has your back – literally! It's time to freeze away those troubles and embrace the cool side of life.
Don't let pain cramp your style any longer. Join the laughter and chill revolution with Cool Comfort Ice Pack – your back's new best friend!
Shipping cost is based on weight. Just add products to your cart and use the Shipping Calculator to see the shipping price.
We want you to be 100% satisfied with your purchase. Items can be returned or exchanged within 30 days of delivery.