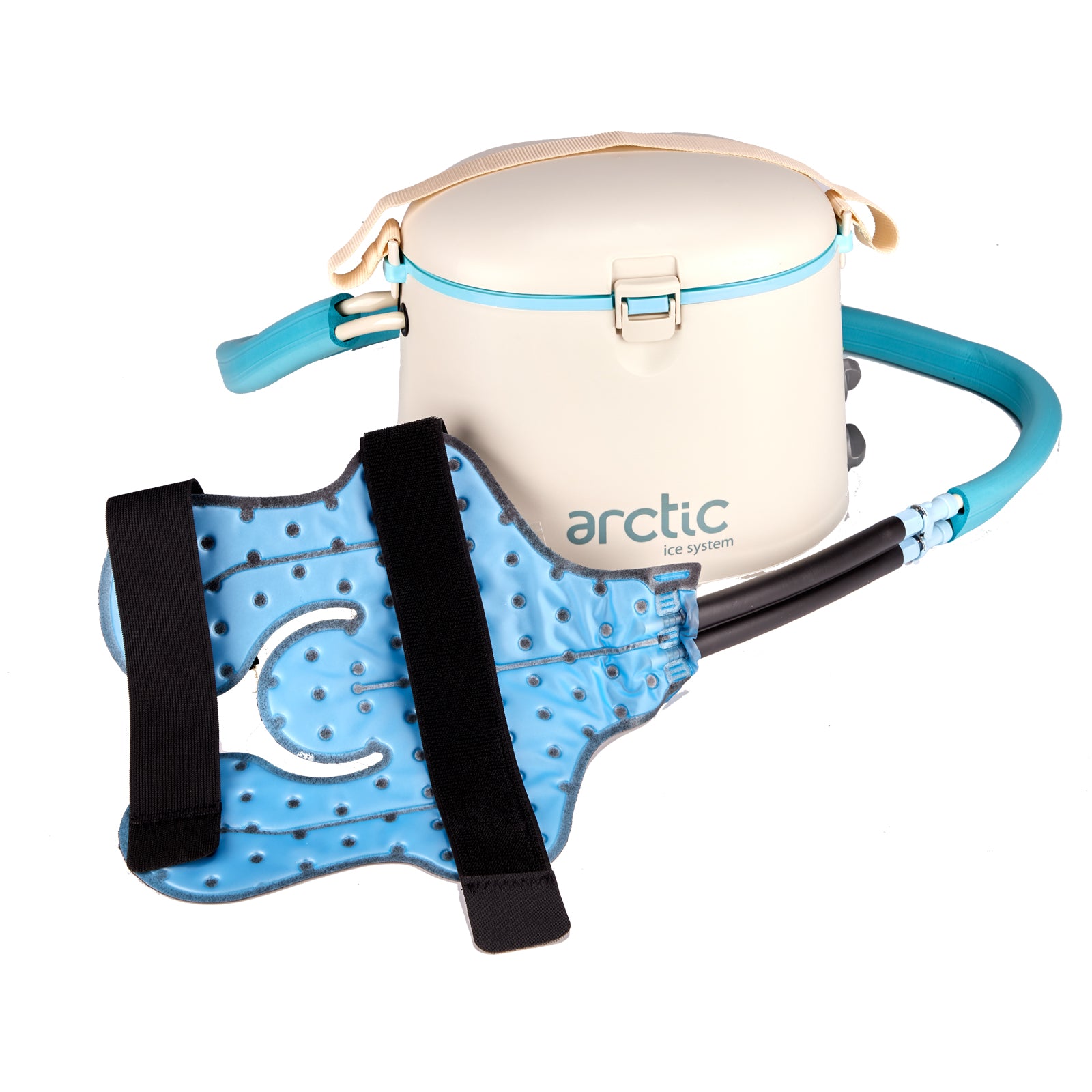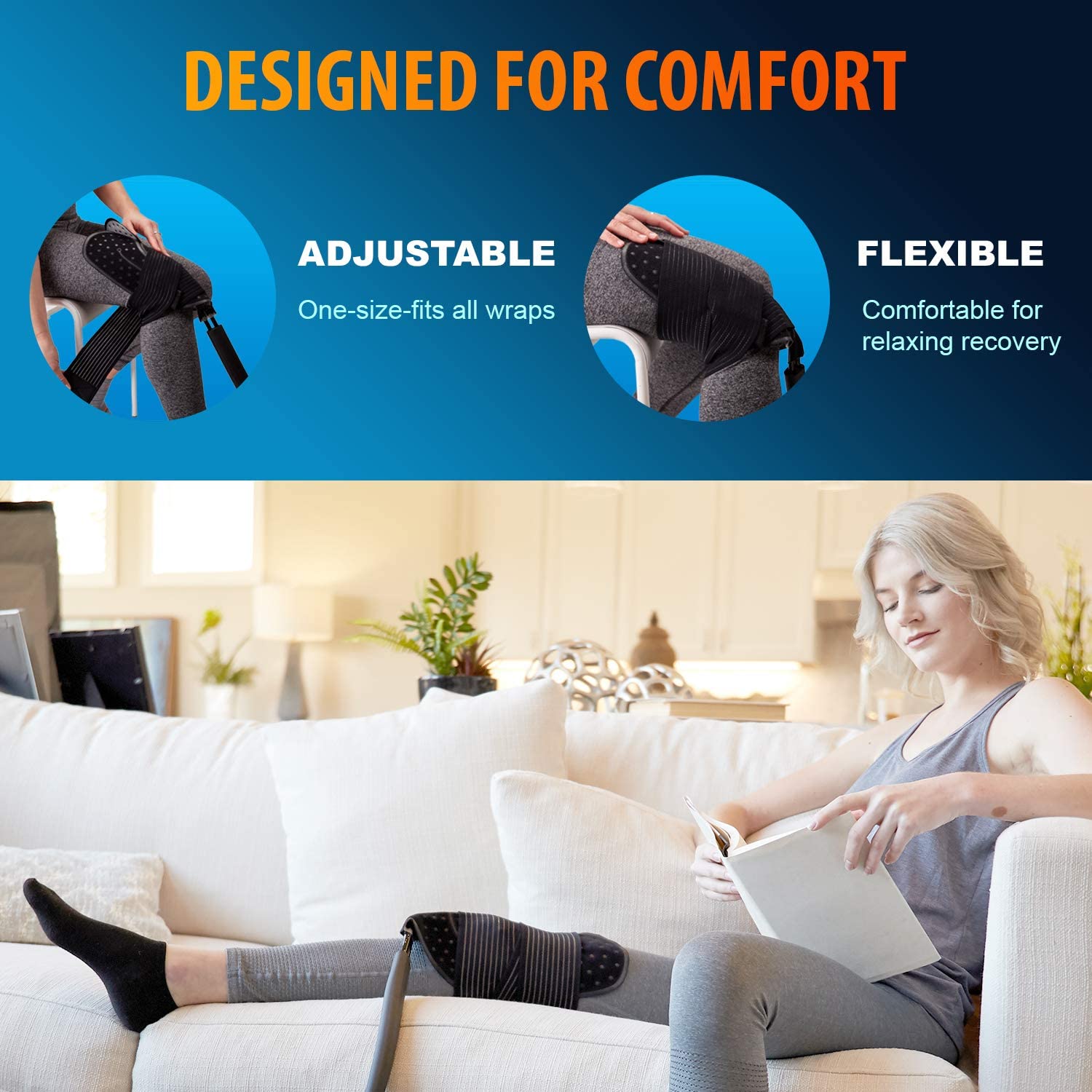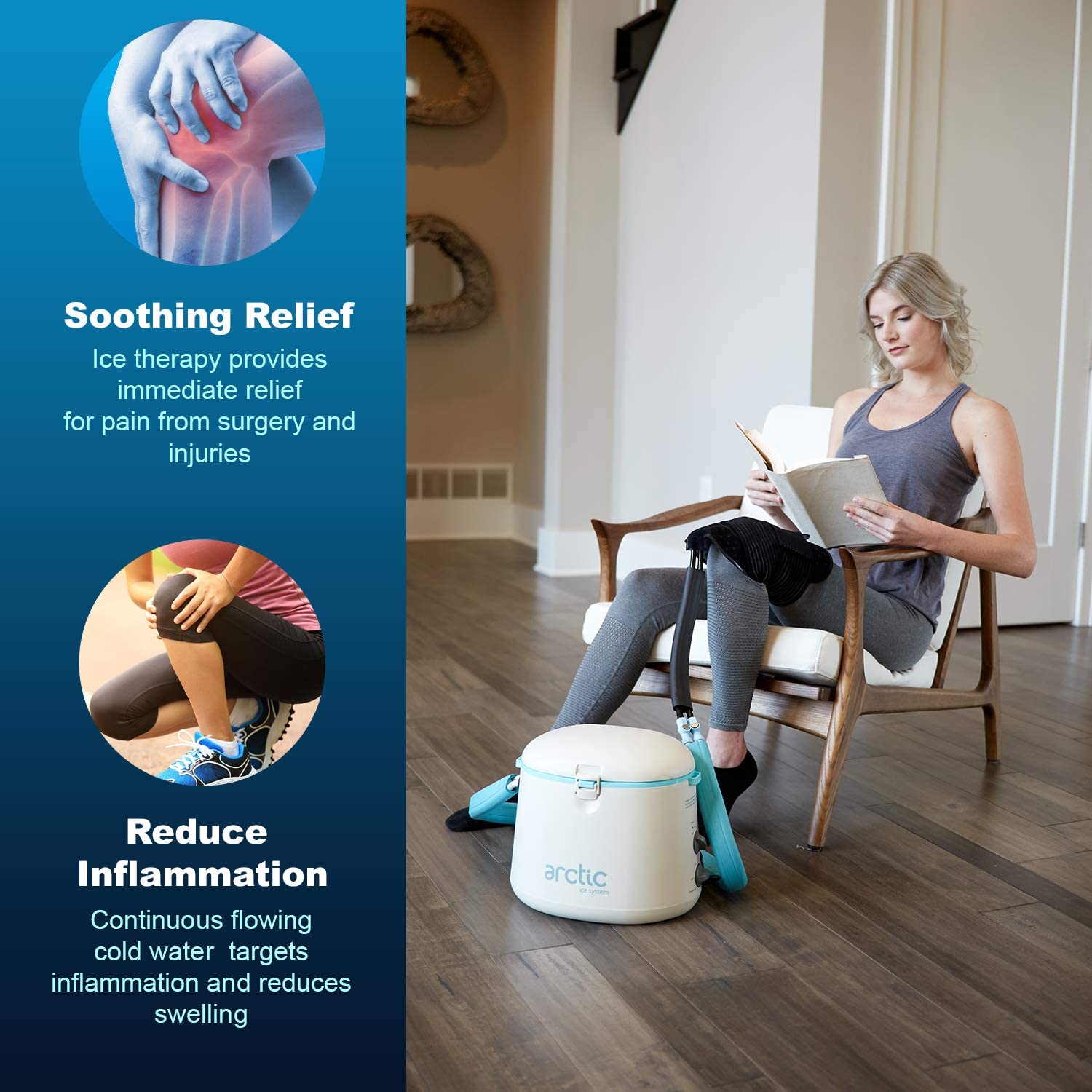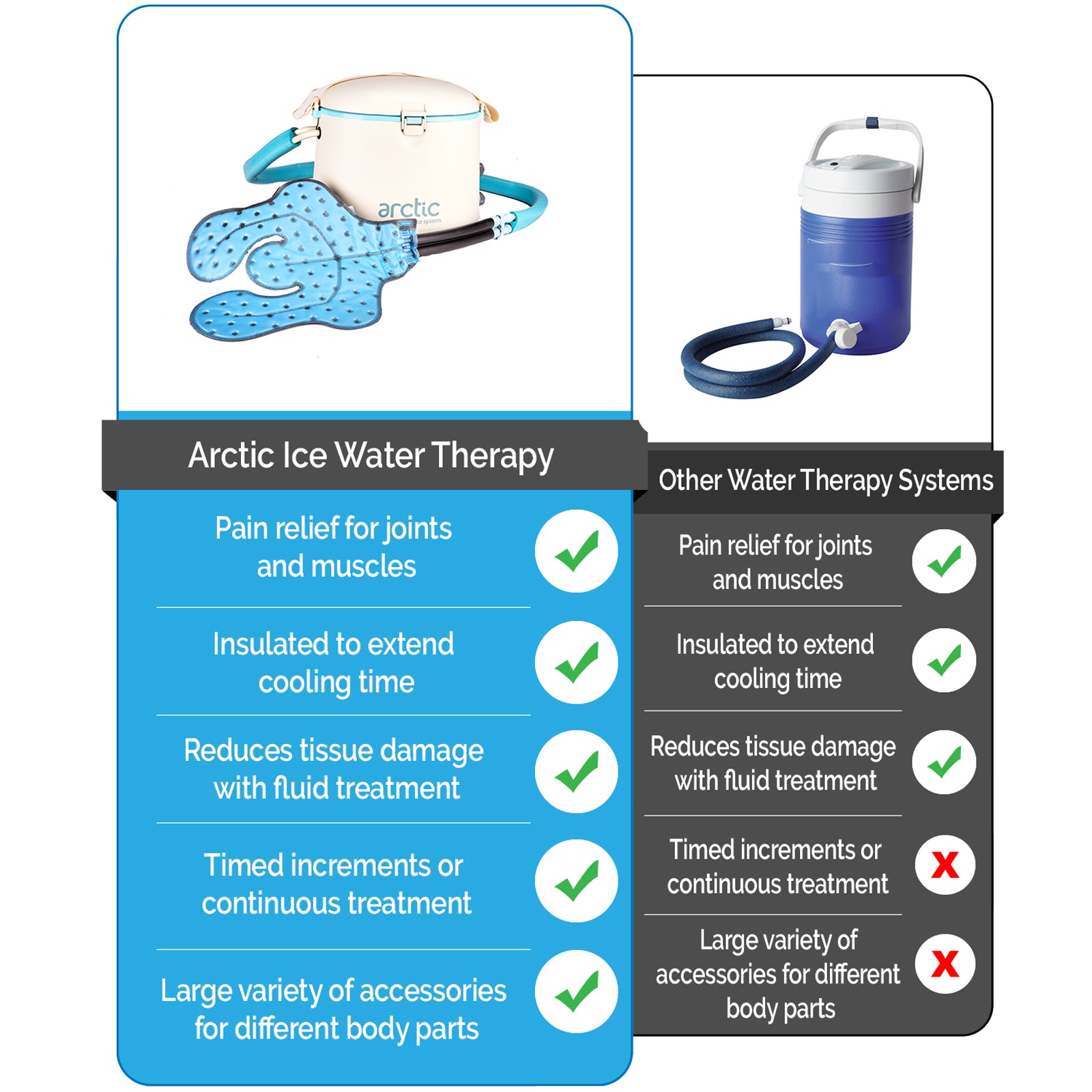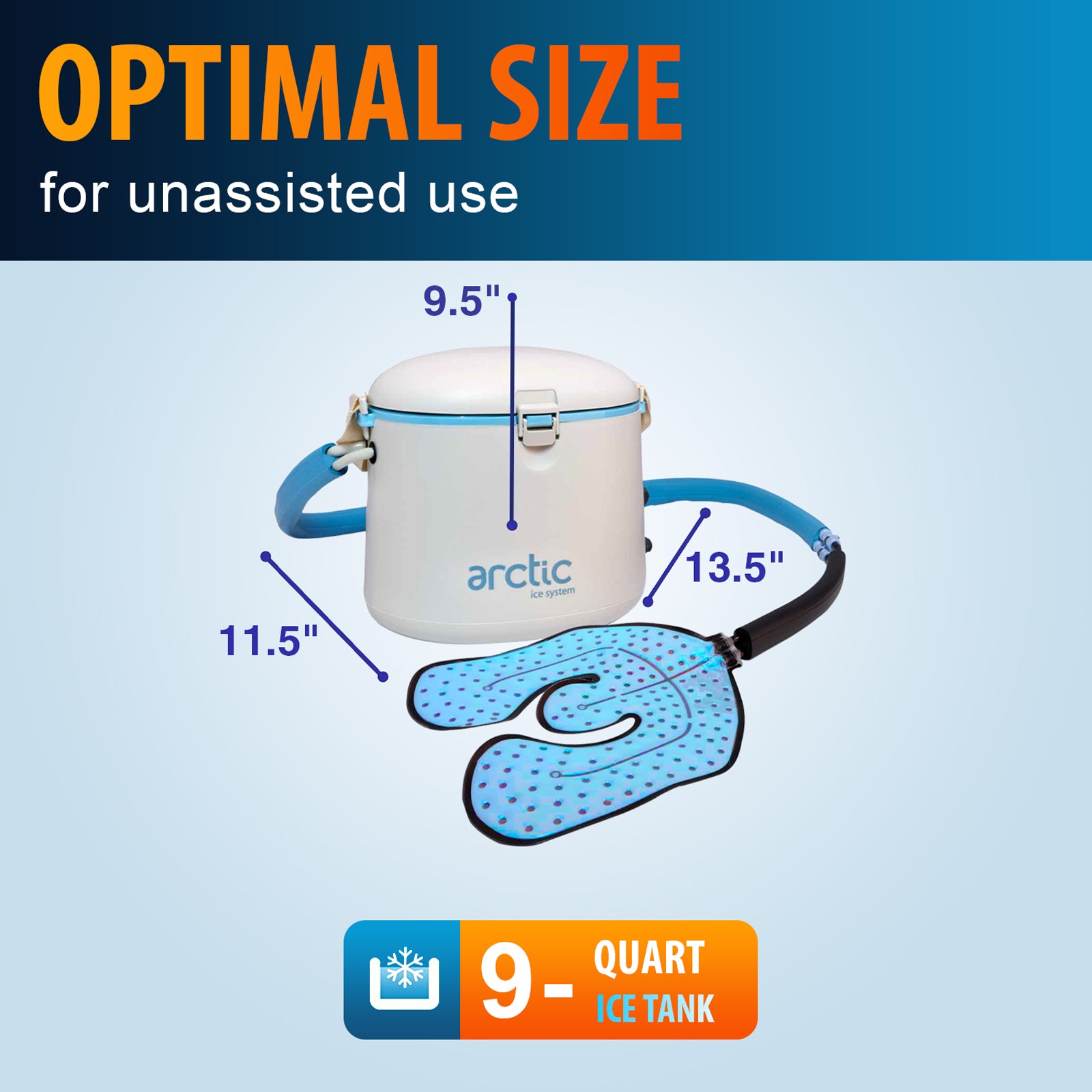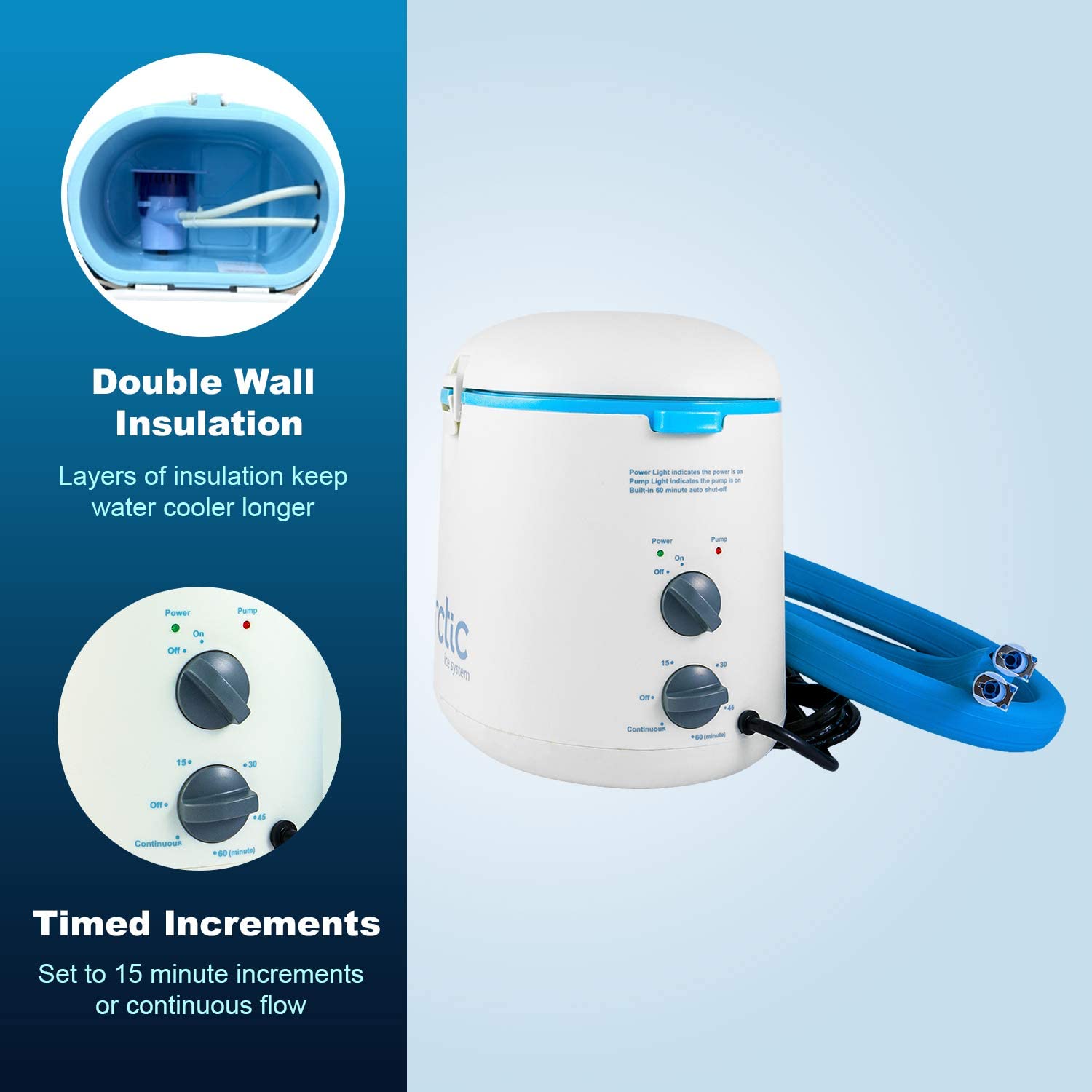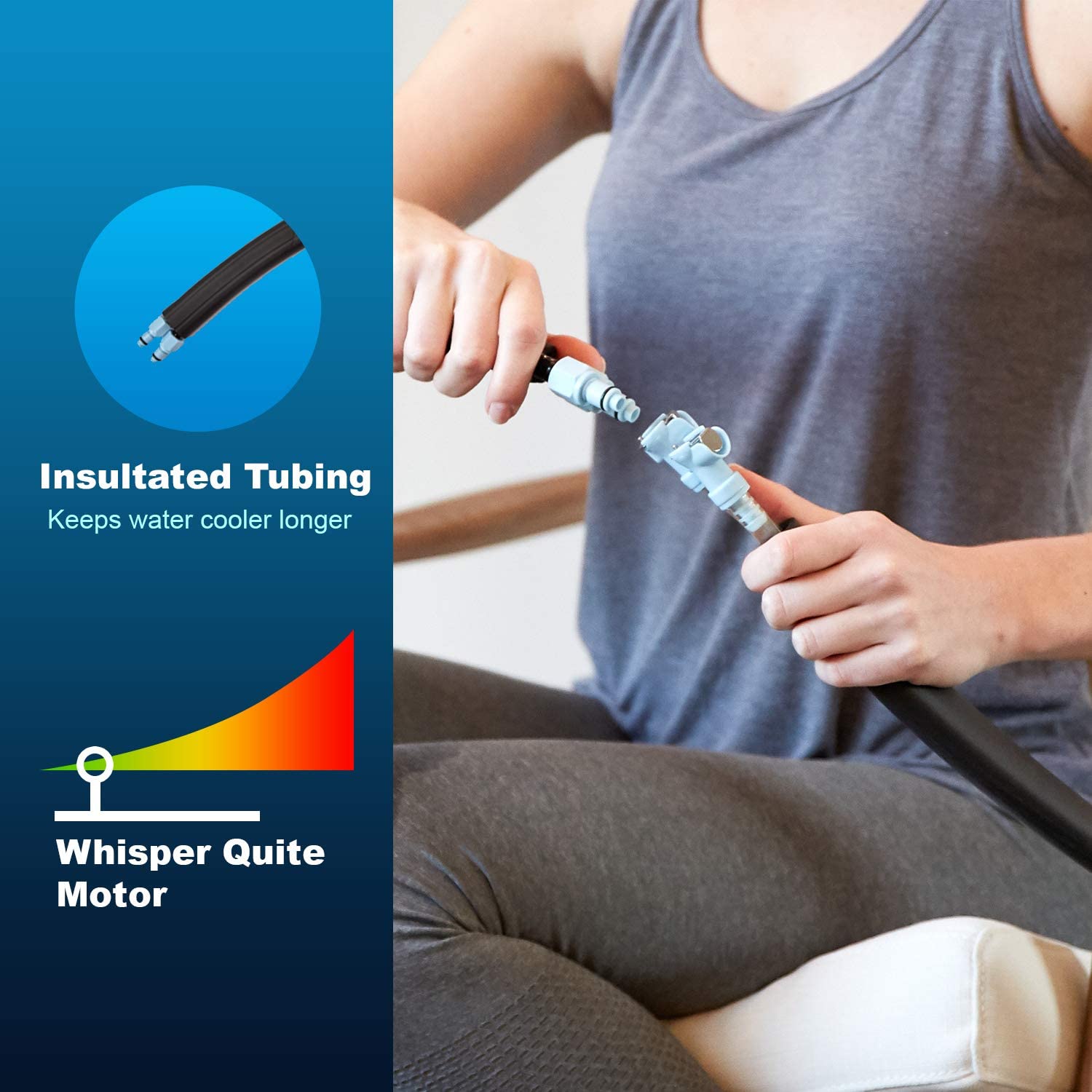 Arctic Ice Therapy Machine offers precise, continuous cold therapy with compression for pain
Sale price
$ 213.40
Regular price
Arctic Ice Therapy Machine offers precise, continuous cold therapy with compression for pain
Sale price
$ 213.40
Regular price
Product description
Shipping & Return
In a world where the daily grind can feel more like a wrestling match with discomfort, there emerges a hero, a true icy champion - the Cryotherapy Arctic cold water therapy machine! Picture this: you, basking in the cool embrace of pain relief, like a polar bear lounging on an ice floe, while your worries melt away.
So why settle for a life of discomfort when you can embrace the chill? Arctic Ice is here to make you cooler than the polar ice caps - all from the comfort of your home. Get ready to say "brrrr-avo" to pain; Arctic Ice has got your back!
Description:
When pain and swelling hit you like a rogue wave, you need more than just a lifebuoy - you need the Cryotherapy Arctic Ice Cold Water Therapy system! This isn't your average cold pack; it's a high-tech, pain-fighting marvel that's here to rescue you.
Chill Like Never Before Imagine a world where icy coolness envelops your joints from every angle. Our Cryotherapy system provides 360-degree cooling, leaving no room for discomfort to hide. With up to 7 hours of uninterrupted cold water therapy on a single fill-up, you'll have time to chill out and let the healing begin.
Continuous Relief, No Interruptions: No need to babysit this wonder machine; it's designed to run continuously. Plus, it adds the magic of compression to tackle pain and inflammation head-on. Worried about skin damage? Don't be! Our system keeps the fluid circulating, minimizing the risk.
Supercharge Your Recovery: Whether you're recovering from surgery, a sports injury, or just everyday aches and pains, this cold water therapy is your ticket to speedy recovery. It's like a personal trainer for your joints and muscles, reducing swelling and soothing discomfort.
Ready, Set, Freeze! Setting up is as easy as a snap (well, almost). Our newly designed reservoir ensures a quick 10-minute setup to start your therapy. 
Versatile and Safe: From acute injuries to post-operative or post-traumatic pain, our Arctic Ice system has your back. It's safe, effective, and available with various therapy pads to treat any sore spot on your body.
So, why suffer in pain when you can plunge into a world of cool, soothing relief? Add this icy wizard to your cart, and let the healing begin!
Features:
Cool water is circulated all around the joint to provide 360-degree cooling.

On a single fill-up, a cold water therapy system may offer chilled water for 6-8 hours.

The cryotherapy machine can be left running indefinitely.

The cold water therapy system adds compression to reduce pain and inflammation even further.

By continuously circulating the fluid, the risk of skin damage is reduced.

Reduces swelling and edema and hastens healing

Effective for joint and muscular pain alleviation

MAY OPERATE FROM THE FLOOR, NEWLY DESIGNED RESERVOIR, BETTER DESIGN: START THERAPY IN 10 MINUTES.

Use for 3-4 hours; then simply add ice and water to recharge! and ultra-safe design and engineering.
Benefits:
Arctic Ice is your ticket to less pain, less swelling, and faster recovery. It's like a magic wand for your aches and pains.
Why Choose Our Product:
Because we believe in the power of icy hugs for your body. Arctic Ice is reliable, easy to use, and always up for a chill time.
FAQs:


What is an ice therapy machine used for?
A medical ice machine is used for targeted cold therapy to reduce pain and swelling in injuries or recovery.


Are cold therapy machines safe?
Cold therapy machines are safe when used correctly, but it's essential to follow guidelines to prevent skin damage.


What are the 4 stages of cold therapy?
Cold therapy typically involves initial cooling, tissue cooling, deep cooling, and a warming phase.
How long should I use the ice therapy machine?
The duration of therapy ice machines use varies but is usually recommended for short sessions of 15-30 minutes, multiple times a day. 
Is cold machine therapy good for recovery?
Yes, ice machine therapy is beneficial for recovery by reducing pain, and inflammation, and facilitating the healing process.
Doctor's Note:
Your doctor might just prescribe Arctic Ice for speedy healing. It's that good.
Satisfaction Guarantee:
We're so sure you'll love Arctic Ice that we offer a satisfaction guarantee. If it doesn't chill you out, we'll refund you.
Conclusion:
So there you have it, folks, the Arctic Ice therapy machine - your polar bear in the world of pain relief! If life's little aches and pains have been cramping your style, it's time to let the cool, soothing embrace of Arctic Ice put a freeze on your discomfort.
Imagine a world where sore muscles and swelling are just distant memories, where you can conquer your day without wincing at every step. That world exists, and it's called Arctic Ice.
With its precise, continuous cold therapy and gentle compression, this machine has your back, knees, shoulders, and any other body part that's staging a protest. It's like a spa day for your joints, right in the comfort of your home.
Doctors love it, users rave about it, and even penguins are jealous of its cooling power! If you're not satisfied, we're convinced you're an alien because Arctic Ice is the Earth's gift to pain relief.
So, why suffer when you can chill? Try Arctic Ice today and start living a life without pain - it's cooler on this side!
Shipping cost is based on weight. Just add products to your cart and use the Shipping Calculator to see the shipping price.
We want you to be 100% satisfied with your purchase. Items can be returned or exchanged within 30 days of delivery.