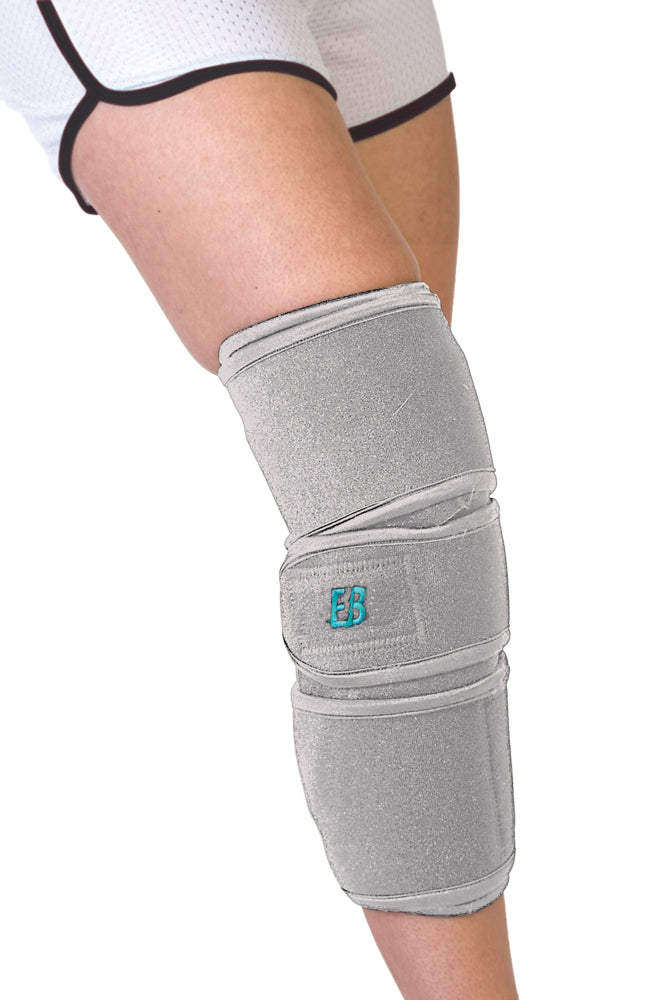 High-End Electric Knee brace for pain with Adjustable Tension and Dual 3x5 Fabric Electrode Compatibility
Sale price
$ 132.00
Regular price
High-End Electric Knee brace for pain with Adjustable Tension and Dual 3x5 Fabric Electrode Compatibility
Sale price
$ 132.00
Regular price
Product description
Shipping & Return
Are knee pains slowing you down and keeping you from enjoying life to the fullest? It's time to say goodbye to discomfort and embrace a life free from knee pain! Introducing our Electric Knee pad, a revolutionary solution designed with your well-being in mind.
Imagine a neoprene knee wrap that not only fits like a glove but also offers personalized relief through adjustable tension. Our high-end electric knee cooler is tailored to suit most users, providing maximum comfort and support. What makes it truly exceptional is its compatibility with dual 3x5 Fabric electrodes, ensuring precise electrotherapy right where you need it. The days of suffering are over, and the days of relief are here!
Description:
Our Electric knee support brace is a top-notch neoprene wrap with adjustable tension pulls. It's tailored to fit most users perfectly and works seamlessly with Fabric conductive electrodes. These Fabric electrodes easily attach with Velcro and provide targeted therapy where you need it most.
Features:
High-end neoprene for supreme comfort.
Adjustable tension for a personalized fit.
Compatibility with dual 3x5 Fabric electrodes.
Hassle-free Velcro attachment for electrodes.



Benefits:
Experience effective knee pain relief.
Enjoy a custom-fit solution for your comfort.
Get precise electrotherapy for better results.



Why Choose Our Product: 
Choose our Electric Knee brace for superior pain relief and comfort. 
FAQs: 
When should you wear a knee brace for pain? 
Wear a knee brace when you feel pain during physical activities or as recommended by your healthcare provider. It offers support and pain management.
What is the best device for knee pain?
Our Electric Knee brace, with adjustable tension and Fabric electrodes, is a top choice for effective knee pain relief.
Do knee braces really help with pain? 
Yes, knee braces provide support and can reduce pain by stabilizing the knee joint.
Should I sleep with a knee brace? 
Consult your doctor for guidance. Some find it comfortable to sleep with a knee brace, but always follow your healthcare provider's advice.
Do knee braces really work?
Absolutely, knee braces work by offering support and stability, which can alleviate pain and aid in the healing process.
Doctor's Note: 
Remember to consult your healthcare professional before starting any treatment or using medical devices for knee pain.
Satisfaction Guarantee:
We stand behind the effectiveness of our Electric Knee brace. If you're not satisfied, contact us for an easy return or exchange.
Conclusion: 
Embrace the comfort and effectiveness of our electric knee wrap today! Our objective is straightforward: to supply you with an orthopedic knee brace that works fits precisely, and allows you to move freely. With adjustable tension and dual electrode compatibility, we're not just offering a product; we're offering a life-changing experience.
Say hello to a more active, pain-free life with our coldest knee ice pack wrap. Your well-being is our main priority, and we have no doubt that you'll be pleased with the outcomes. Take the first step towards a brighter, pain-free future – order your ice pack knee wrap now and rediscover the joy of living life to the fullest!
Shipping cost is based on weight. Just add products to your cart and use the Shipping Calculator to see the shipping price.
We want you to be 100% satisfied with your purchase. Items can be returned or exchanged within 30 days of delivery.