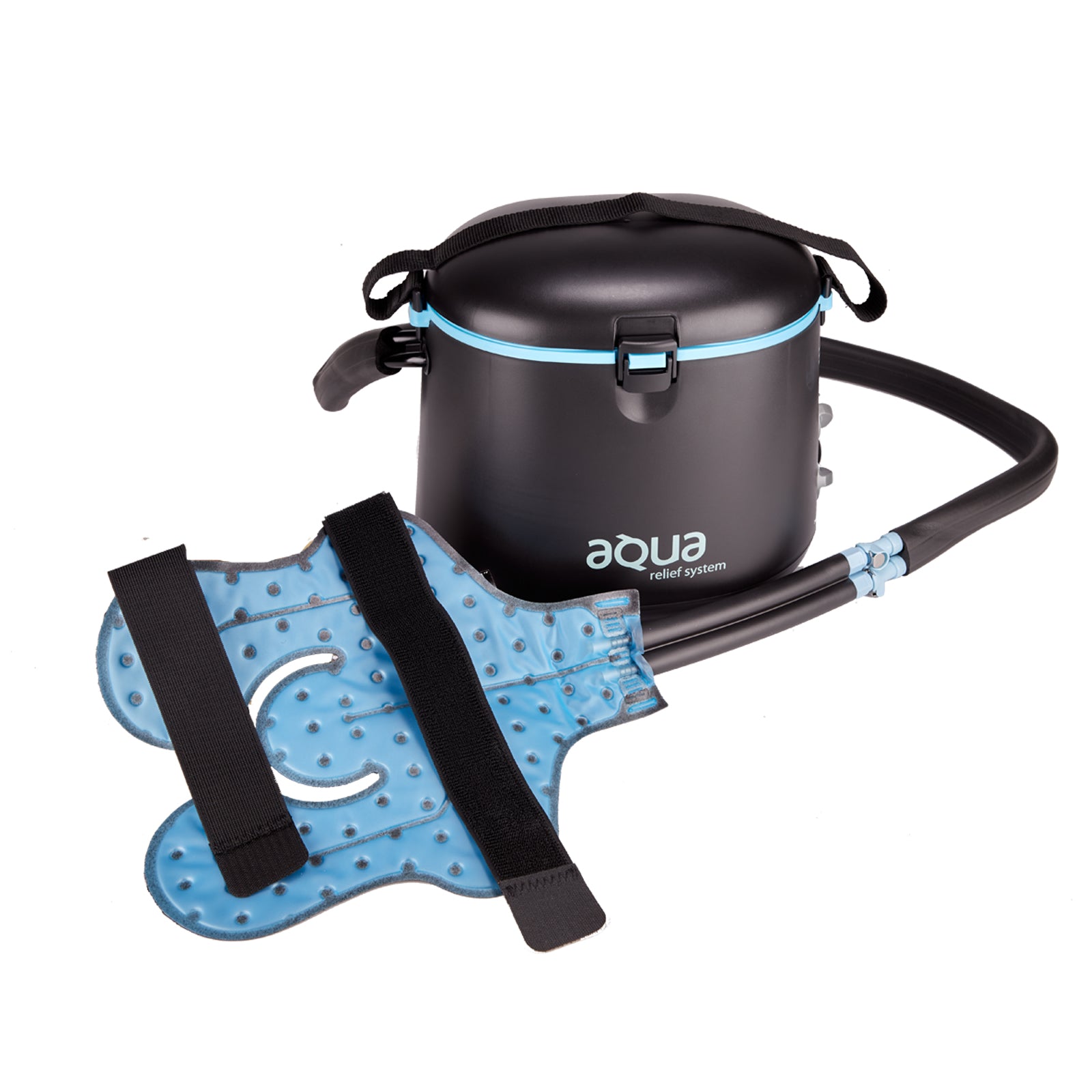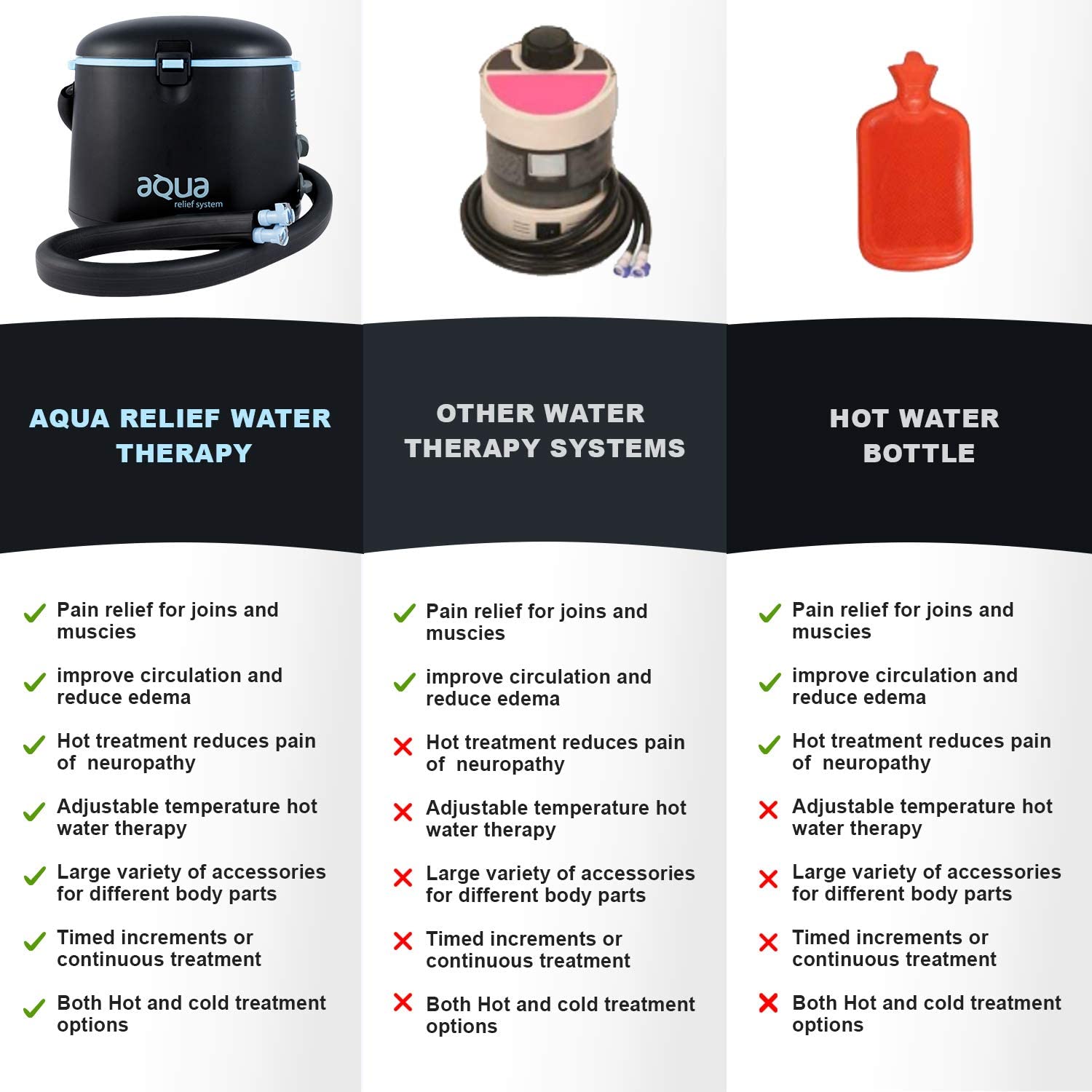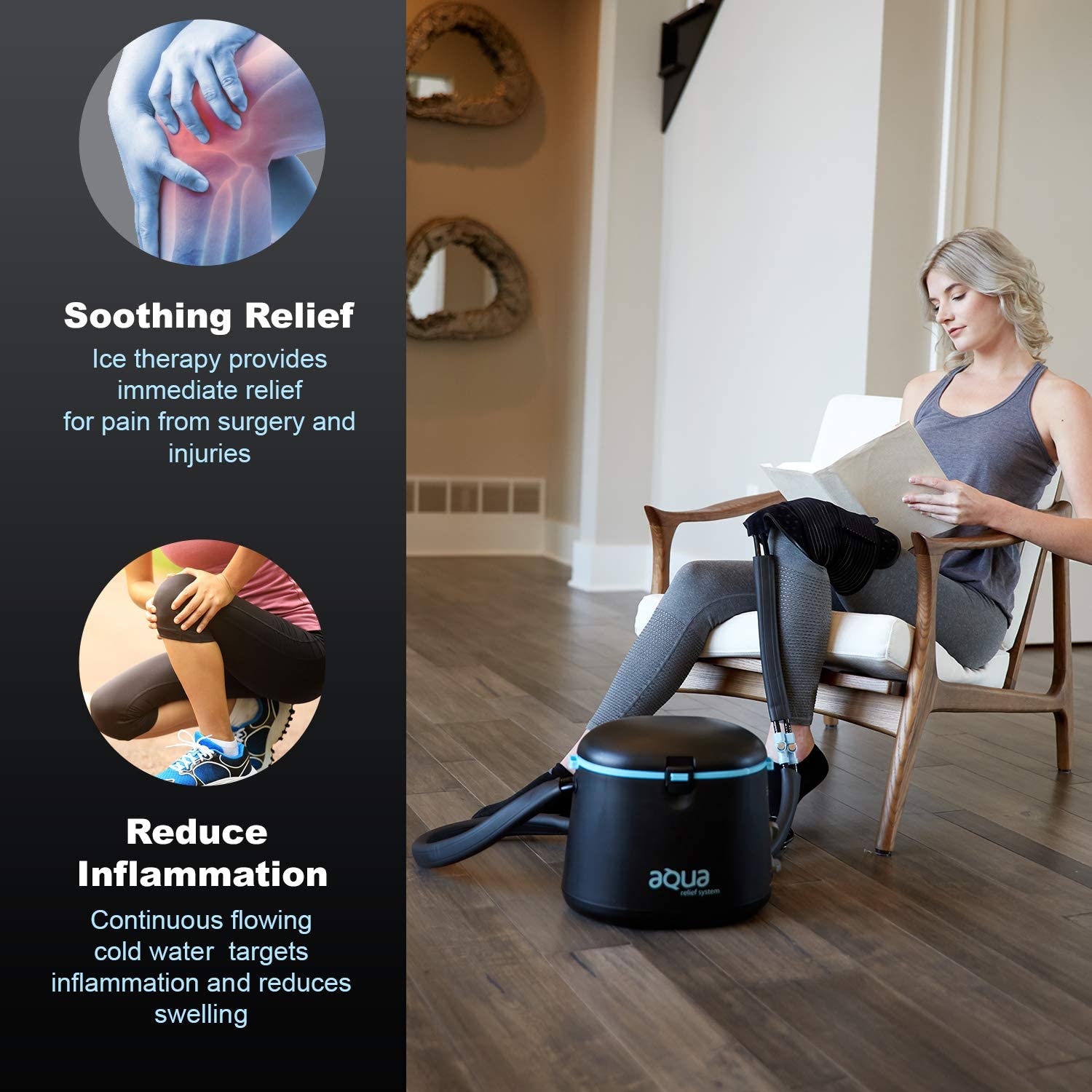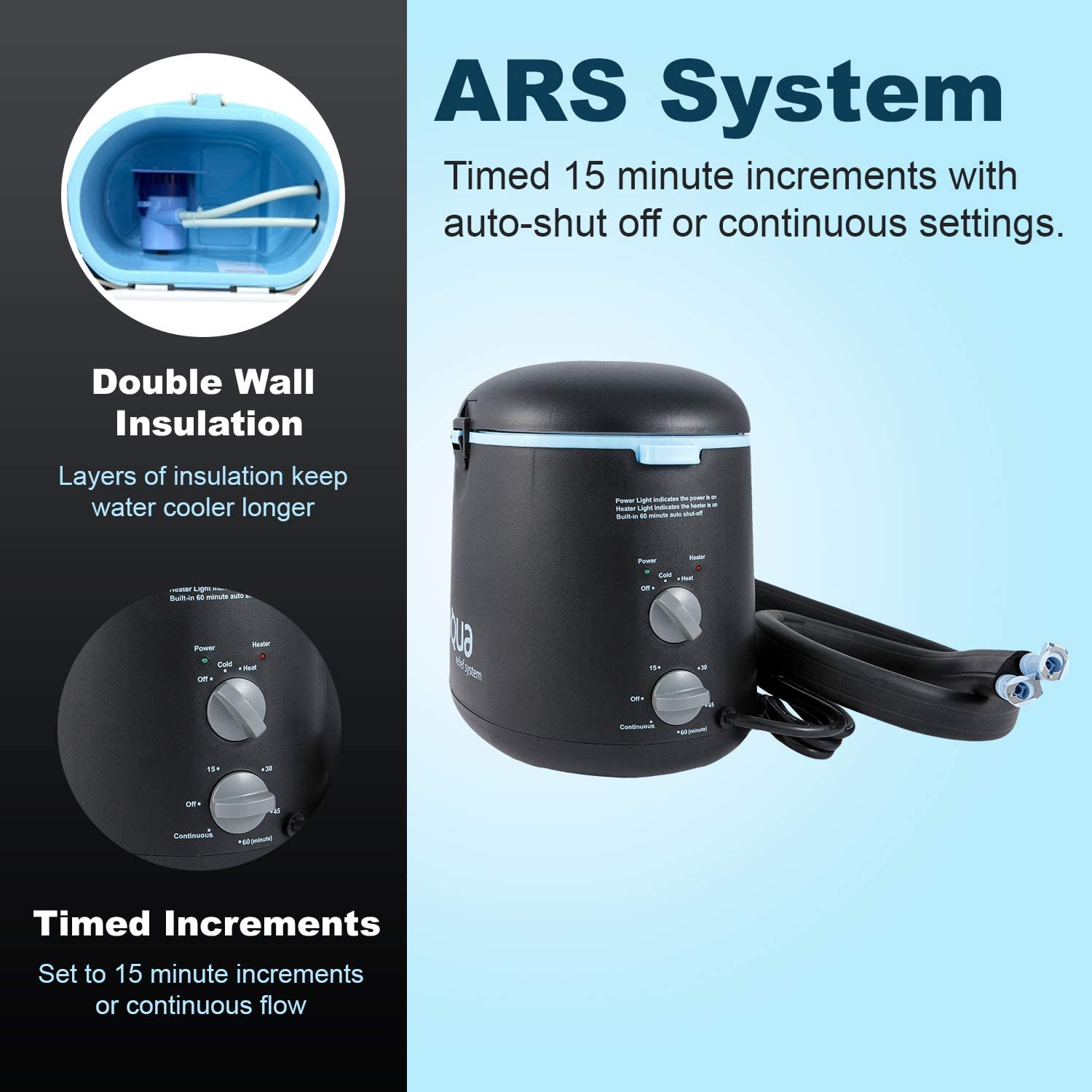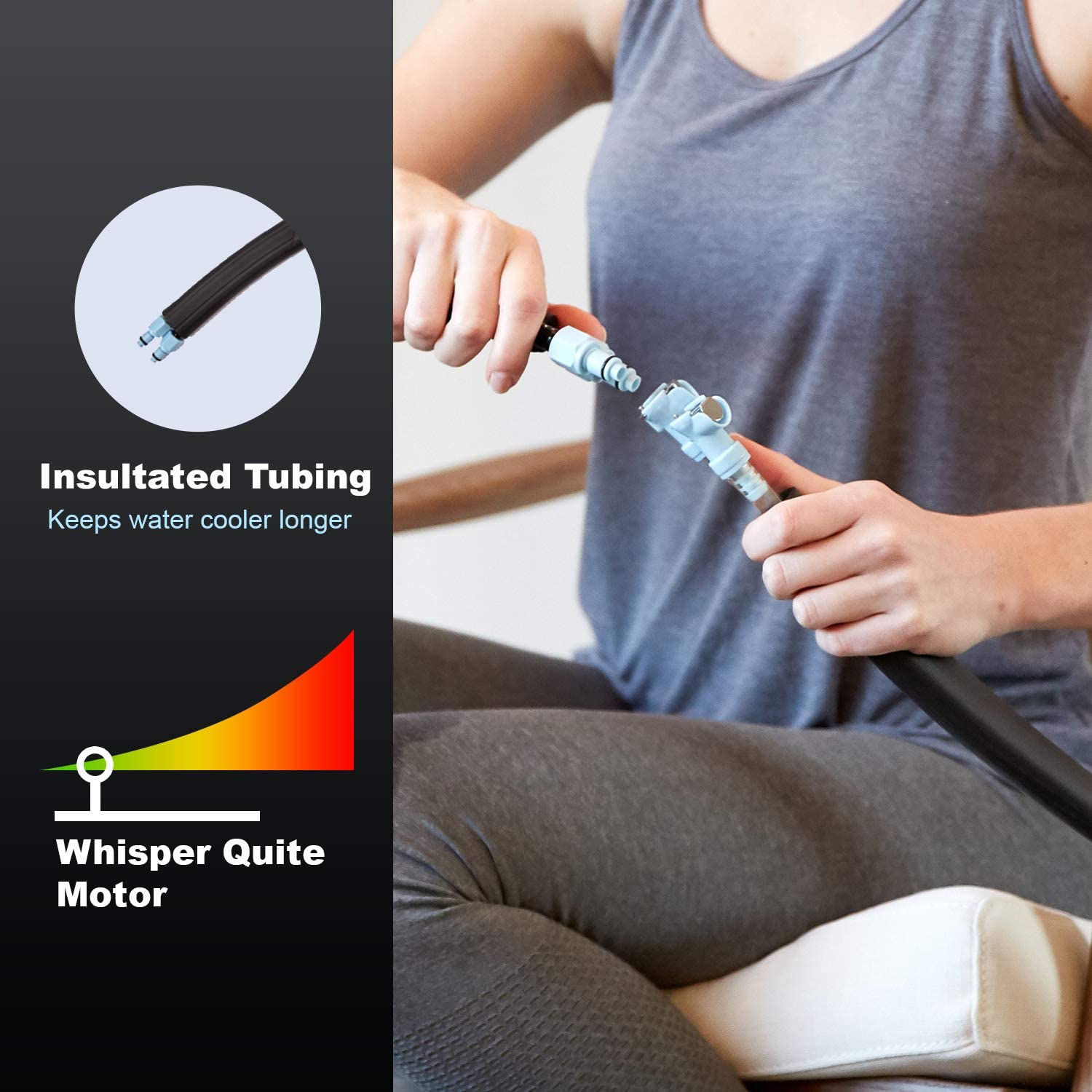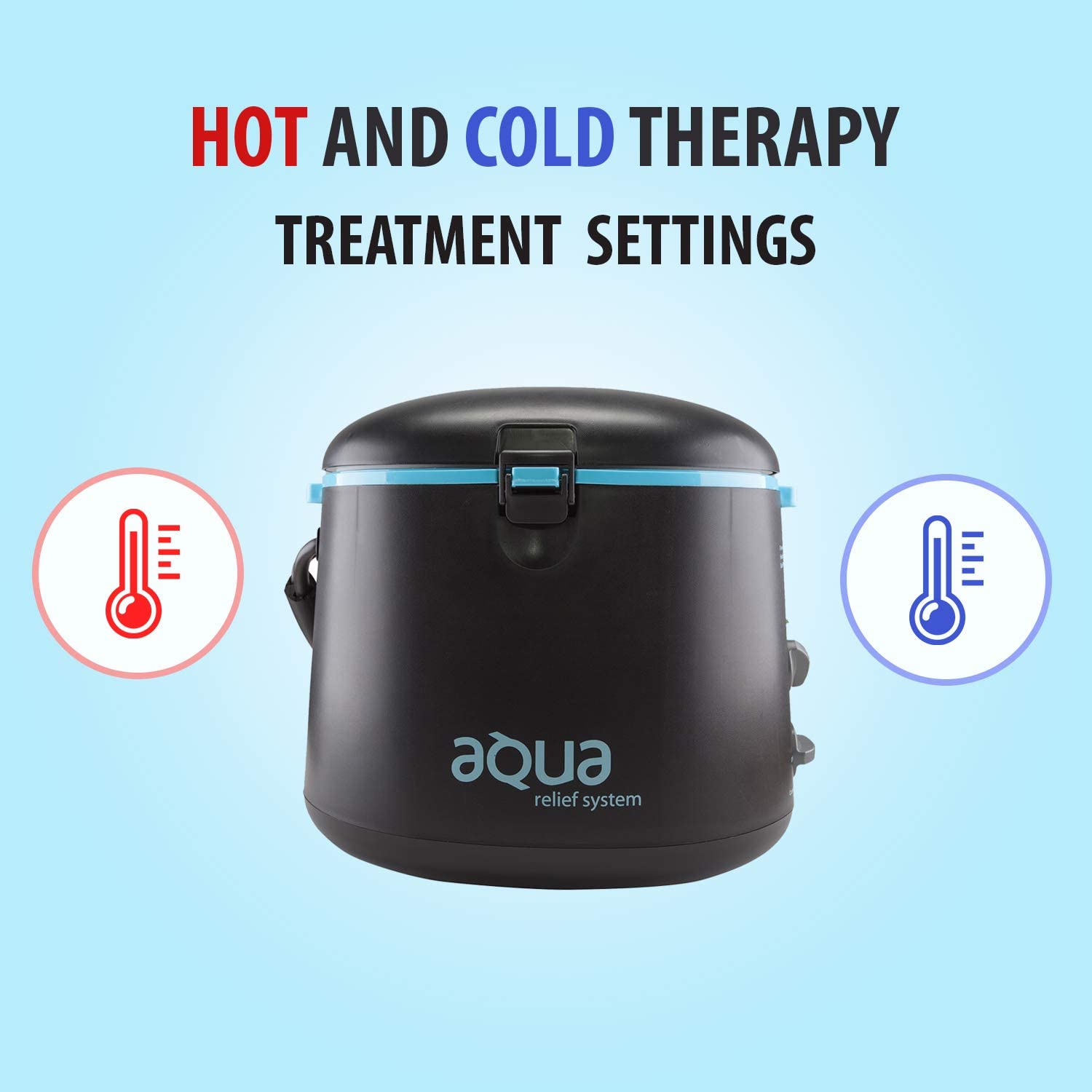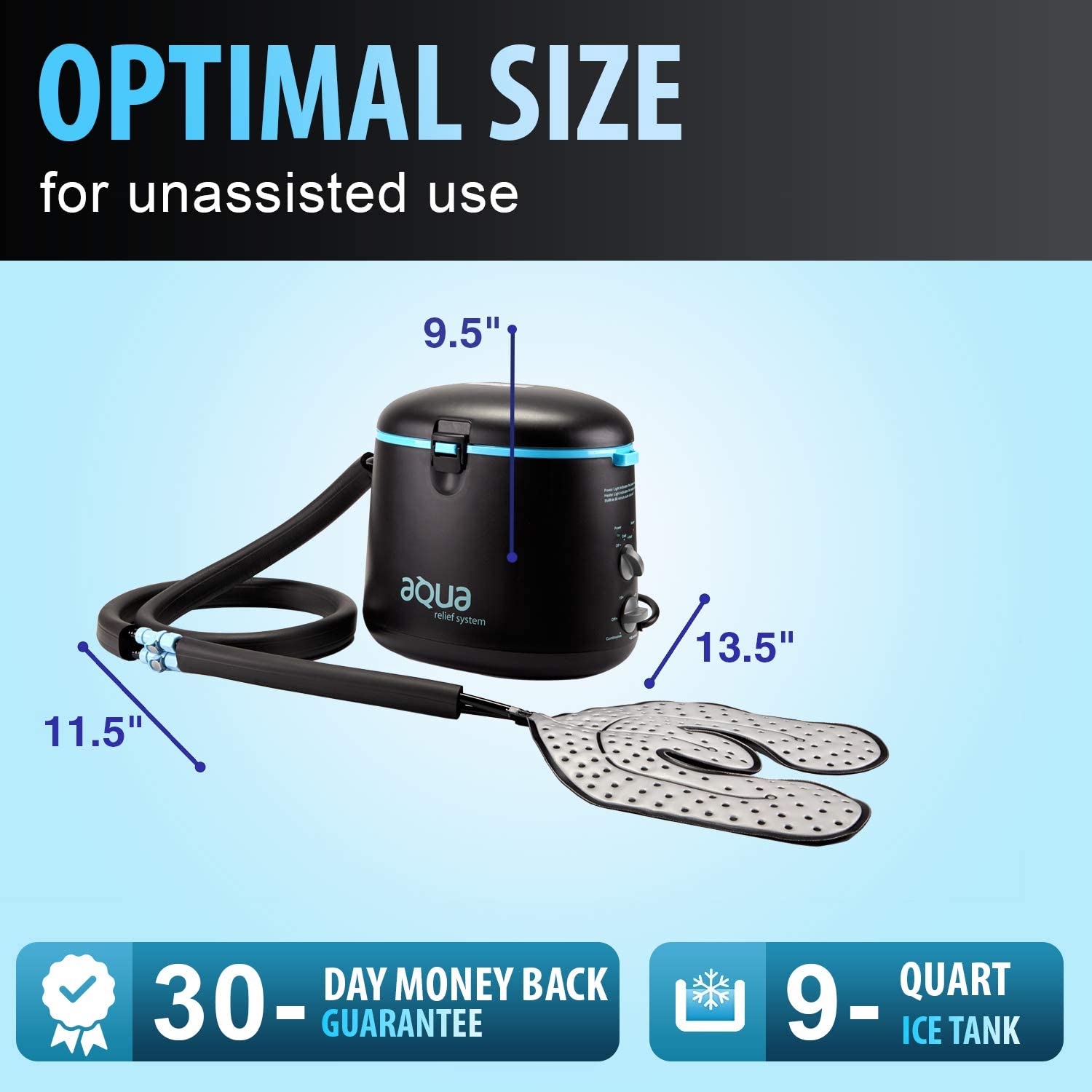 Aqua Relief's Knee Ice Machine: Precision Pain Relief Device
Sale price
$ 242.00
Regular price
Aqua Relief's Knee Ice Machine: Precision Pain Relief Device
Sale price
$ 242.00
Regular price
Product description
Shipping & Return
In the ever-evolving landscape of pain management, the Aqua Relief System emerges as a revolutionary force, reshaping how we address discomfort and injuries. Imagine having access to professional-quality cryotherapy and cold therapy right in the comfort of your own home, on your terms. This is the power of our knee ice machine cutting-edge device. In this guide, we'll explore how this remarkable cold therapy machine, known as the Aqua Relief System, can be your trusted companion in managing pain and improving your well-being.
Description:
The Aqua Relief System is not just another cold therapy machine; it's a comprehensive cryotherapy device designed to provide top-notch care. This innovative system offers targeted support, directly addressing problem areas that hinder your daily life. It operates by circulating ice-cold water through specially designed pads, ensuring complete coverage and relief. Whether you're dealing with chronic issues or recovering from knee surgery, this cryo machine delivers professional-quality treatment right where you need it.
Features:
Localized Cryotherapy: Ice-cold water is distributed precisely where you need it, allowing for tailored cryotherapy.

Quick Cooling: The cryo machine efficiently circulates cold water (ice and water filled), delivering soothing relief for up to 8 hours.

Fast Heating: The heating system reaches your desired temperature in less than 10 minutes, providing rapid pain relief.

Safety First: The cold therapy settings ensure that you won't experience excessive cold, minimizing the risk of skin damage.

Customized Treatment: A 15-minute incremental timer and auto shut-off feature put you in control of your cryotherapy session.

Portable Convenience: With the attached carrying strap, you can easily transport this cryotherapy device wherever you go.
Benefits of Cryotherapy:
Pain Management: Cryotherapy knee ice machine is renowned for its ability to alleviate discomfort caused by various conditions, making it an excellent choice for post-surgery recovery and chronic pain relief.

Inflammation Reduction: Both cold therapy and cryotherapy help to reduce swelling, ease pain, and improve joint mobility.

Faster Healing: The Aqua Relief System accelerates the body's natural healing processes, making it an essential tool for rehabilitation.

Customized Cryotherapy: Tailor your cryotherapy treatment to your specific needs with adjustable settings.

Enhanced Mobility: Unlike traditional ice packs, this cryo machine allows you to move freely while receiving targeted therapy.
Why Choose Our Cryotherapy Device:
When it comes to managing pain and promoting recovery, the Aqua Relief System stands out from the crowd. Here's why you should choose our cryotherapy device:
Hospital-Grade Quality:

Benefit from professional healthcare-quality cryotherapy in the comfort of your home.

Versatile Pad Design:

Our universal pad can be used for various applications, including knee ice therapy.

Rapid Relief:

Experience swift relief with our quick-heating and long-lasting cooling capabilities.
FAQs:
What is cryotherapy used for?
Cryotherapy reduces pain, inflammation, and swelling associated with various conditions like injuries, arthritis, and muscle soreness. It's a versatile therapy that can accelerate the healing process.
What is a cryotherapy machine?
A cryotherapy machine, like the Aqua Relief System, circulates ice-cold water through specialized pads to provide targeted cryotherapy. It's a powerful tool for managing pain and promoting recovery.
What is the main benefit of cryotherapy?
The primary advantage of a cryotherapy knee ice machine is its ability to reduce pain, inflammation, and swelling effectively. It's also known to accelerate the body's natural healing processes.
What are the 4 methods of cryotherapy?
Cryotherapy can be administered through ice packs, ice baths, coolant sprays, and cryotherapy machines like the Aqua Relief System.
What happens to your body after cryotherapy?
After cryotherapy, your body experiences reduced inflammation, decreased pain, and improved blood flow to the treated area. This can lead to faster healing and increased comfort.
Doctor's Note:
While the Aqua Relief System can provide effective relief and support, it's essential to consult with a healthcare professional for a comprehensive evaluation of your condition. They can offer guidance on incorporating this cryotherapy device into your overall treatment plan.
Satisfaction Guarantee:
We're confident that the Aqua Relief System will make a significant difference in your life. If you're dissatisfied with your purchase, please contact us within [specified time] for a full refund or replacement.
Conclusion:
Don't let pain and discomfort hold you back from enjoying life. The Aqua Relief System brings professional-quality cryotherapy and cold therapy right to your home, providing relief on your terms. With its advanced features, targeted relief, and versatile design, it's your trusted companion on the journey to a pain-free life. Say goodbye to limitations and embrace the freedom to live life to the fullest with the Aqua Relief System knee ice machine.
Shipping cost is based on weight. Just add products to your cart and use the Shipping Calculator to see the shipping price.
We want you to be 100% satisfied with your purchase. Items can be returned or exchanged within 30 days of delivery.