Premium Pneumatic Cervical Traction Collar – Inflatable Neck Traction Device for Pain Relief, Stretch and Decompress Neck Muscles
Regular price
$ 27.50 USD
Regular price
Sale price
$ 27.50 USD
Unit price
per
Sale
Sold out
Portable device for neck pain relief.
Efficiently supports neck and head, anatomically designed.
Revolutionizes home cervical traction.
Thin and light weight.
DESCRIPTION
Cervical Traction Soft Neck Air Traction Pro is a brand new neck massager. Improved model with a easy to use air pump. Soft Neck Air Traction is comfortable and can be used anywhere. Cervical Neck Traction devise is an air-inflated neck-stretching device that treats most neck problems. This Air Neck Traction device is made up of lightweight soft rubber and covered with soft textile at the top and bottom, remaining portable and convenient for users on the go.
This portable Air Neck Traction device has several built-in air chambers and provides an effective, gentle, even traction particularly suitable for office workers and people with whiplash. For the Air Traction Devices, use the inflation pump to slowly raise the pressure to a comfortable stretch. The traction allows the tight neck muscles to relax and relieve the pressure in the joints and nerves.
How to use Air Neck Traction ? Simply place the air Neck Traction device around your neck to bring relief on the spot. The ChiSoft Neck Traction device can be taken anywhere to massage your neck. No assembly or batteries are required to operate the unit. The simplicity of the design makes it the ideal tool for home or office use. No longer do you have to wait until you get home to seek relief, or lie on the floor to use another product.
This air neck traction device has three inflatable layers; you can deflate the upper layer if you have a short neck length. This unique feature is only available on the pro neck traction device.
Indications
Tight muscles, Pinched nerves, Neck pain, Tension headaches, Osteoarthritis, Swollen discs, Straightening of the neck and Degenerative discs or joints.
Share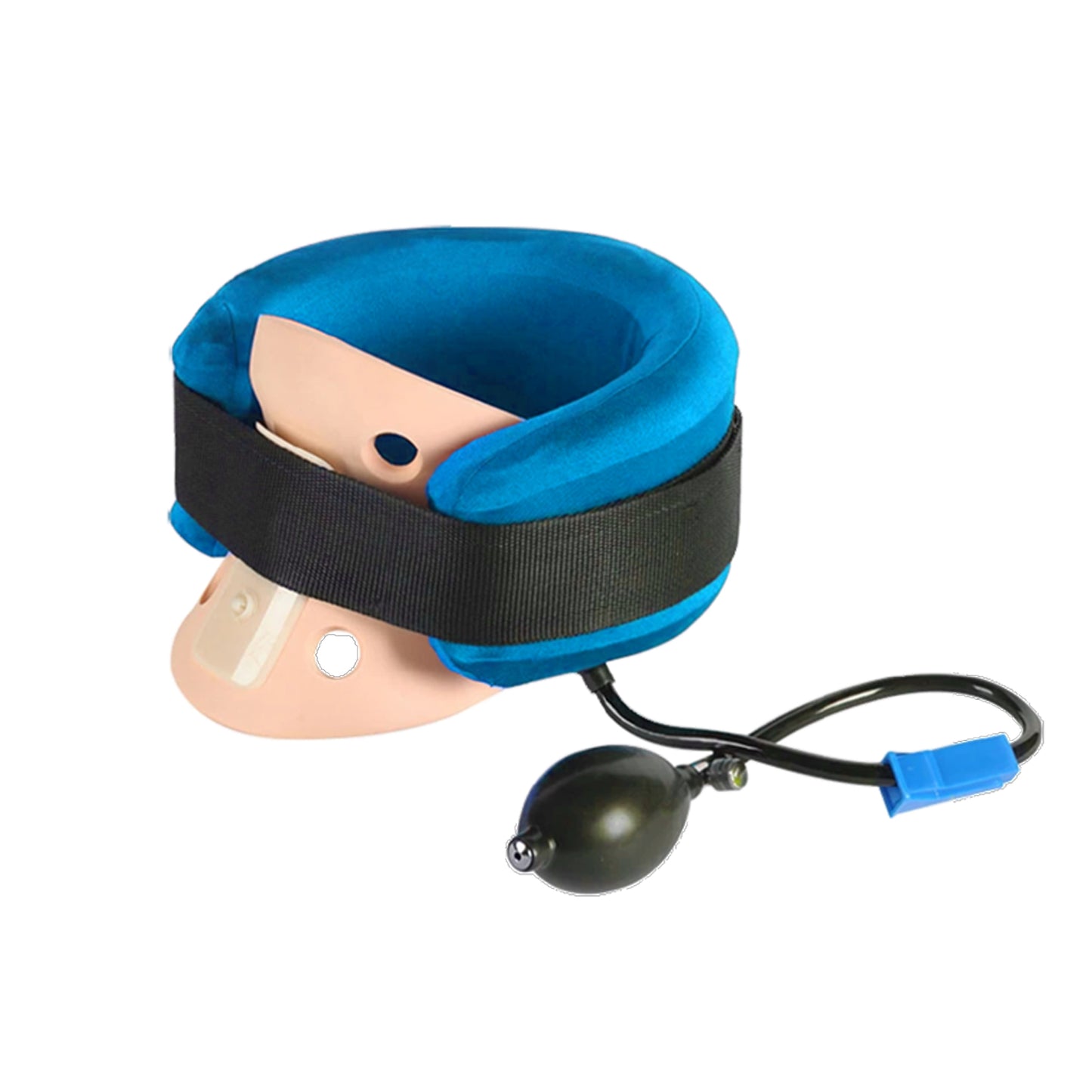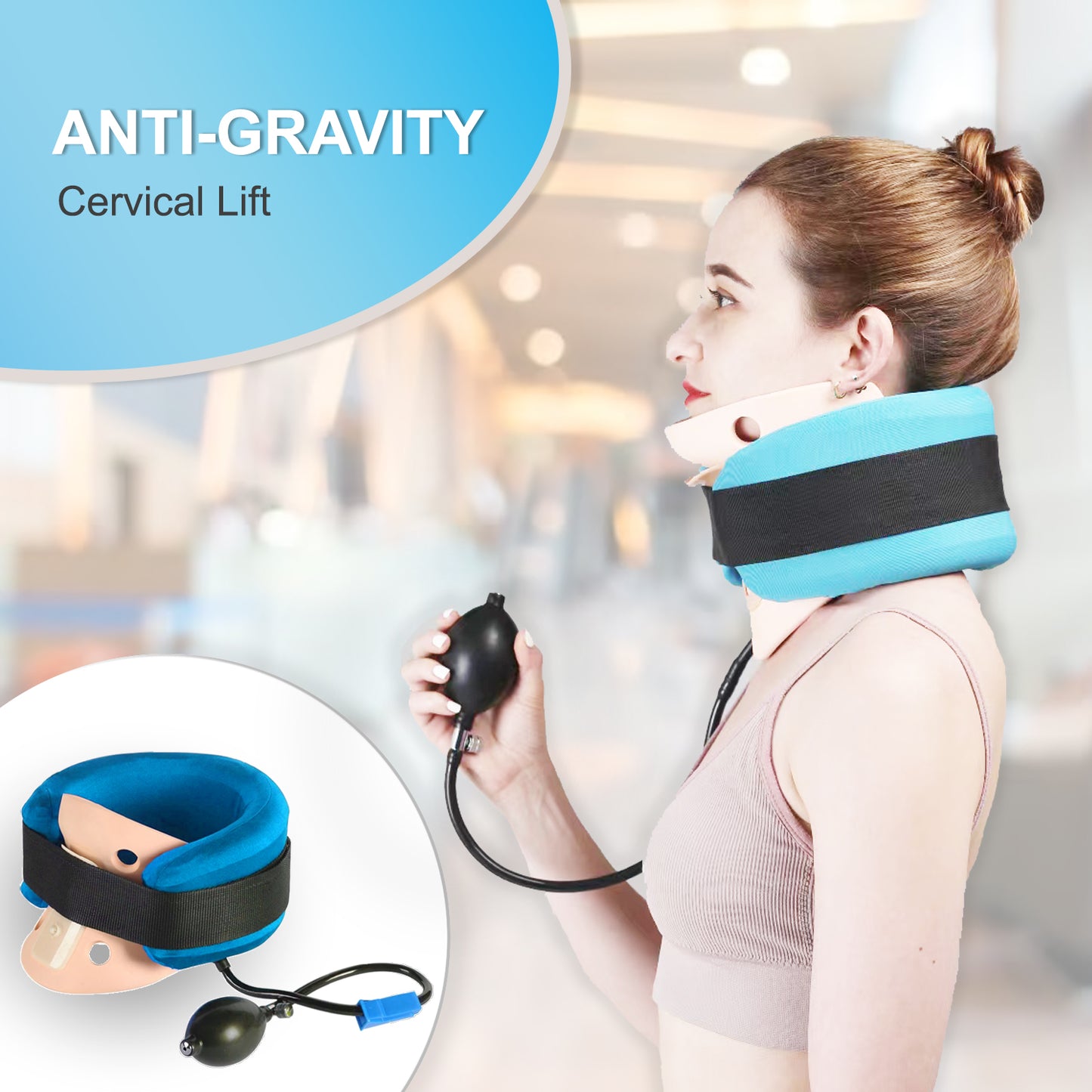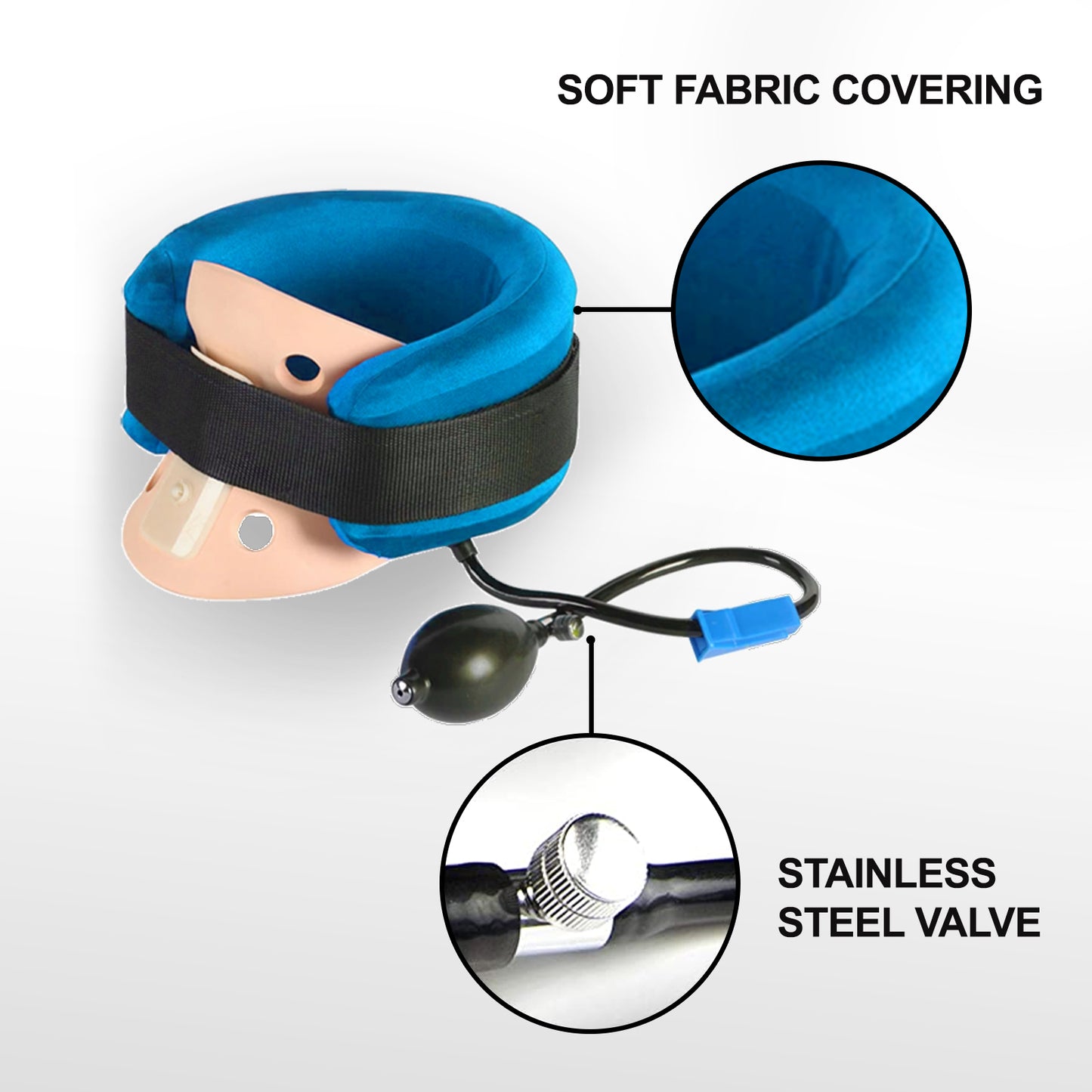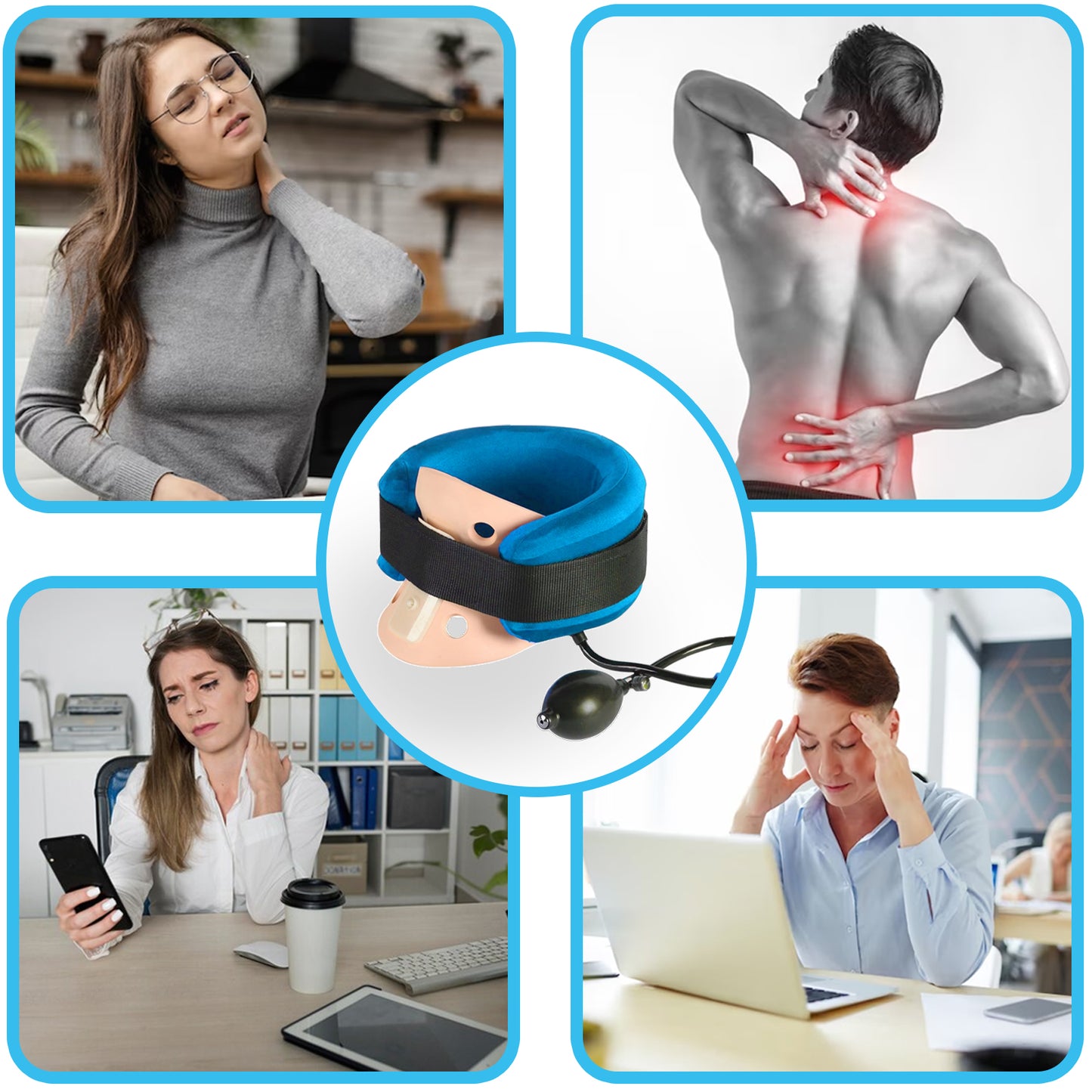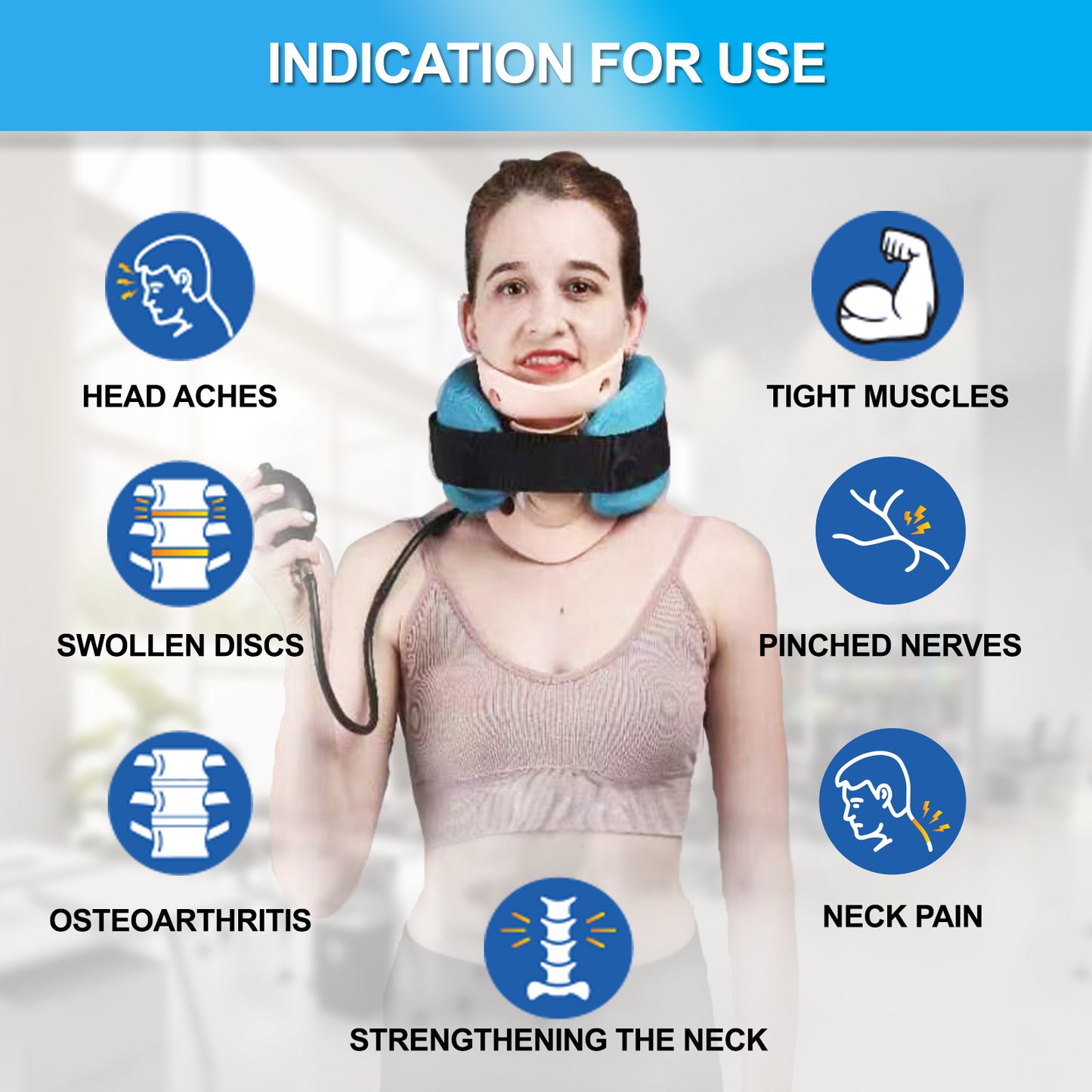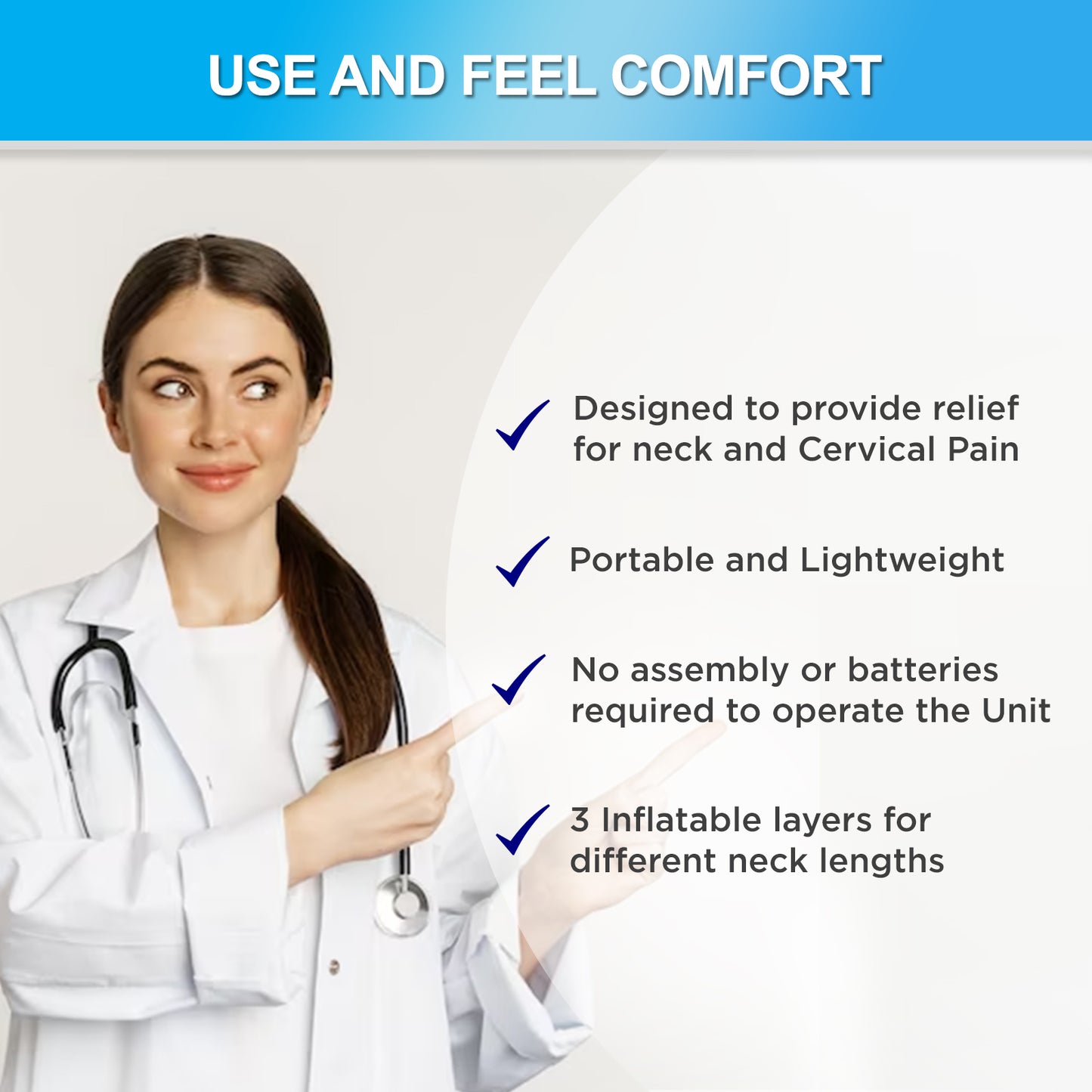 Our Story
For over 25 years, Kit Feuerhelm crunched numbers as a dedicated CPA. With endless tax seasons came relentless aches from hours at his desk. The pain began to hinder his focus, until one day, a discovery changed everything: Desk Jockey. The relief was so profound that Kit didn't just become a customer—he bought the company. Now at the helm, he's expanded its offerings, introducing innovative pain therapy solutions. With Kit's touch, Desk Jockey ismore than a brand—it's a personal mission to bring comfort to everyone's life.
FREE SHIPPING NATIONWIDE

Delivery is on us for all orders over $40

DESK JOCKEY

Products for all areas of the body.

100% MONEY BACK GUARANTEE
Frequently Asked Questions
Will the Desk Jockey cushion relieve my pain?

All Desk Jockey products come with our Pain Free Guarantee. We believe so strongly that THIS IS WHAT YOU'VE BEEN SEARCHING FOR that WE GUARANTEE IT! Because every "body" is different, every persons conditions and ailments are different, and because we want our customers to buy with confidence we have implemented this very bold guarantee. If our products do not deliver a pain free sitting experience (or for any other reason), we will provide a no questions asked, hassle-free refund. Simply return the cushion to us within 60 days.
Can Desk Jockey cushions be used in bed or for sleeping?

While our cushions are designed primarily for active day use such as in-office settings, cars, and in the home, some of our products can comfortably be used for sleep purposes. Specifically, our neck support cushion which many Desk Jockey customers comfortably use as a neck roll.
Does the cover come off (for washing)? Does it have good air ventilation?

Yes, all Desk Jockey cushions come with zippered cover that is easily removed and can be machine washed. Which means you can keep your Desk Jockey cushion looking and smelling great for years.
Do you need to use both the seat cushion and the lumbar cushion in conjunction with each other?

Every "body" is different and some users may prefer to use both the lumbar and the seat cushion simultaneously while others may prefer to just use the seat cushion or lumbar cushion. They are not designed to be dependent on each other.