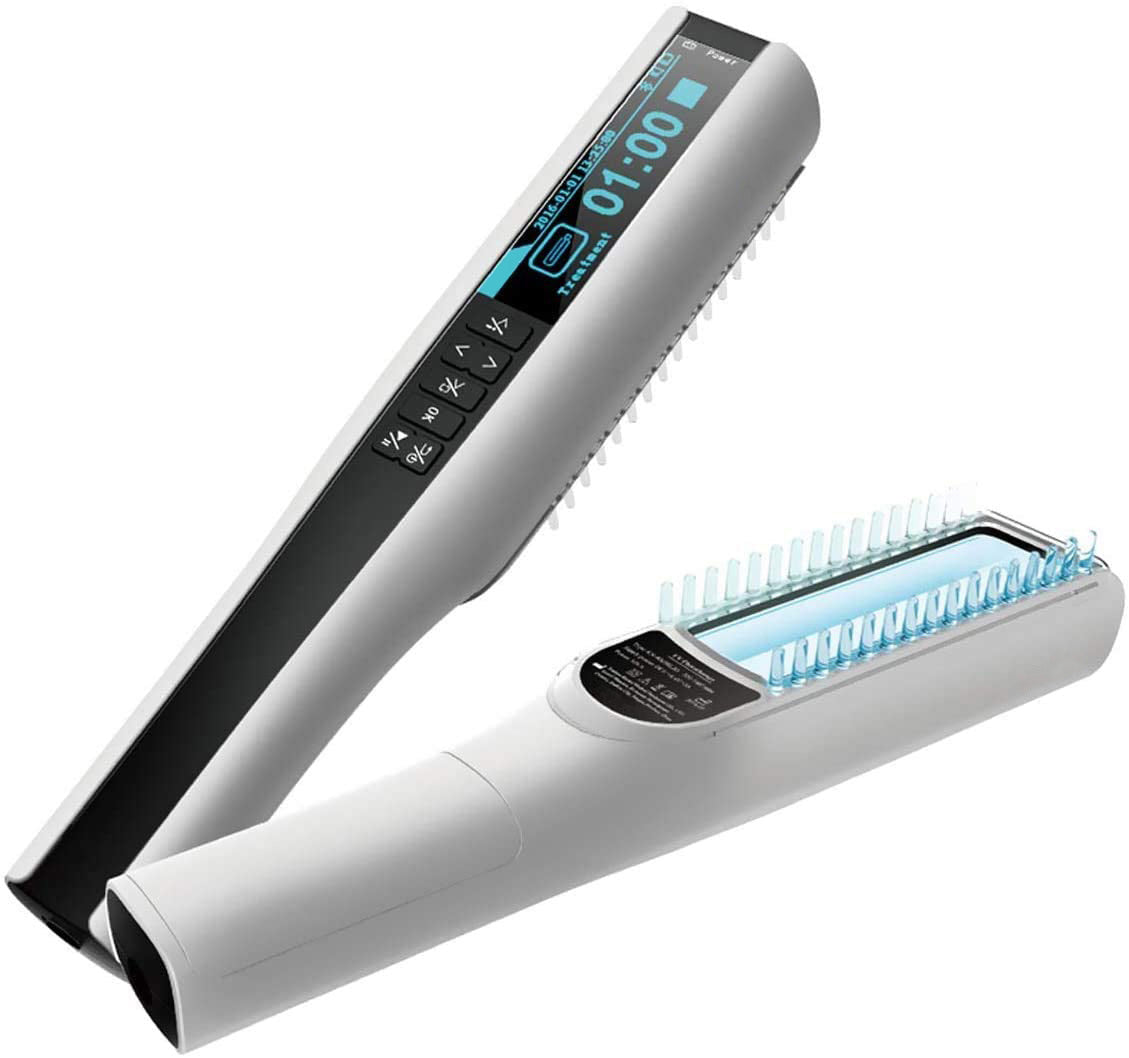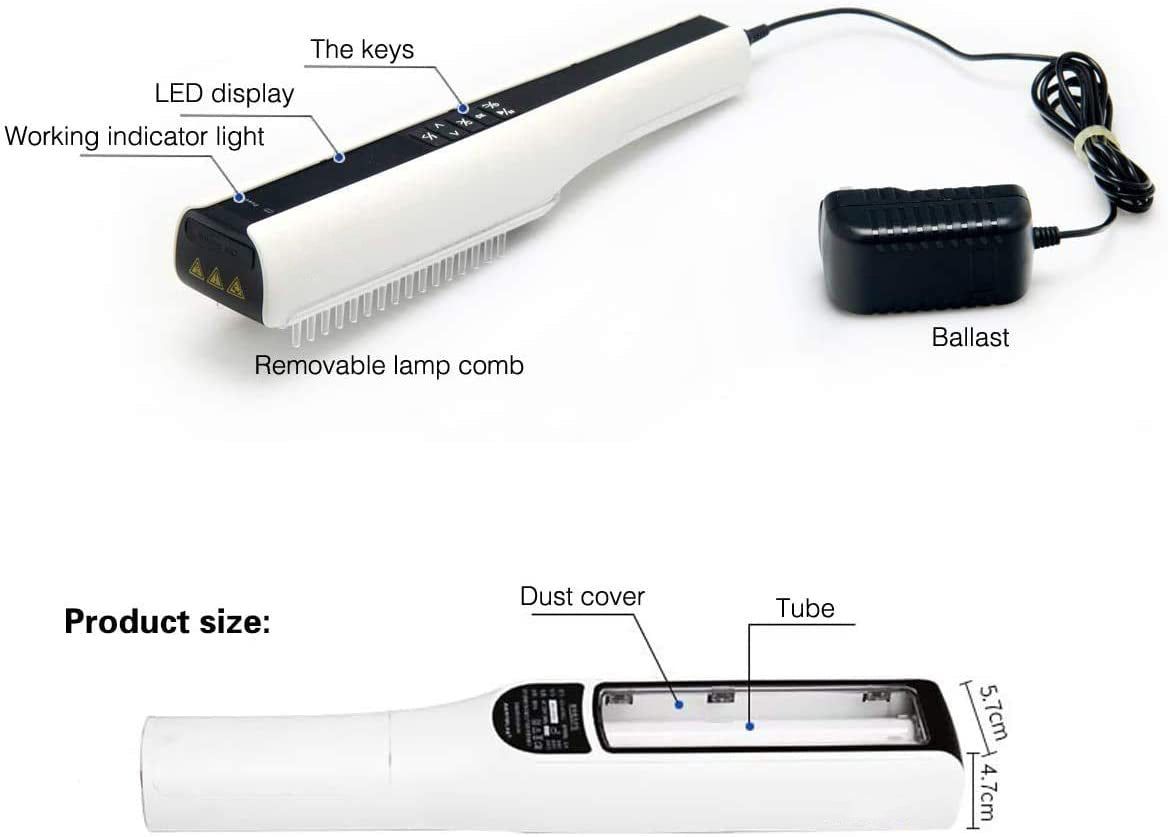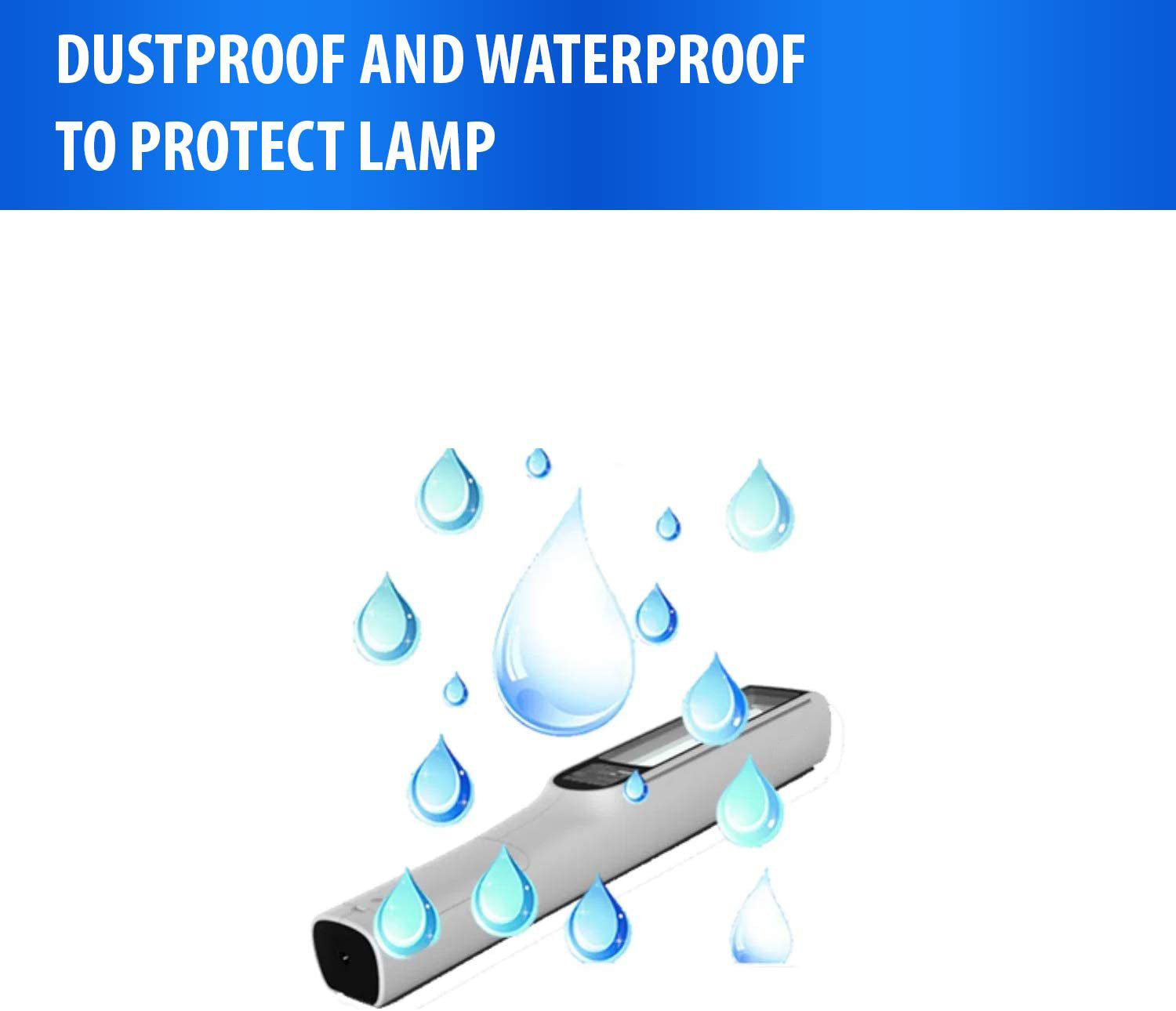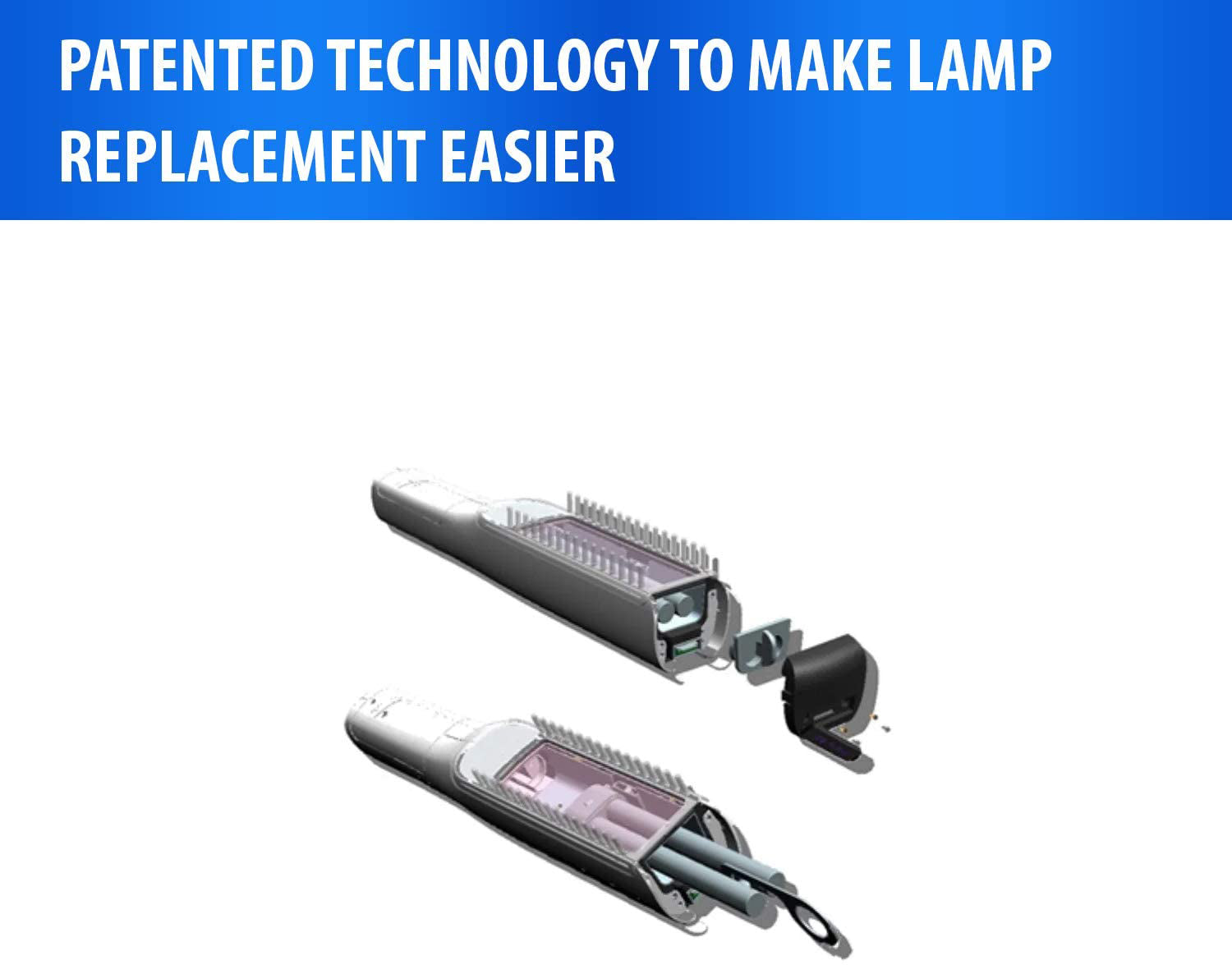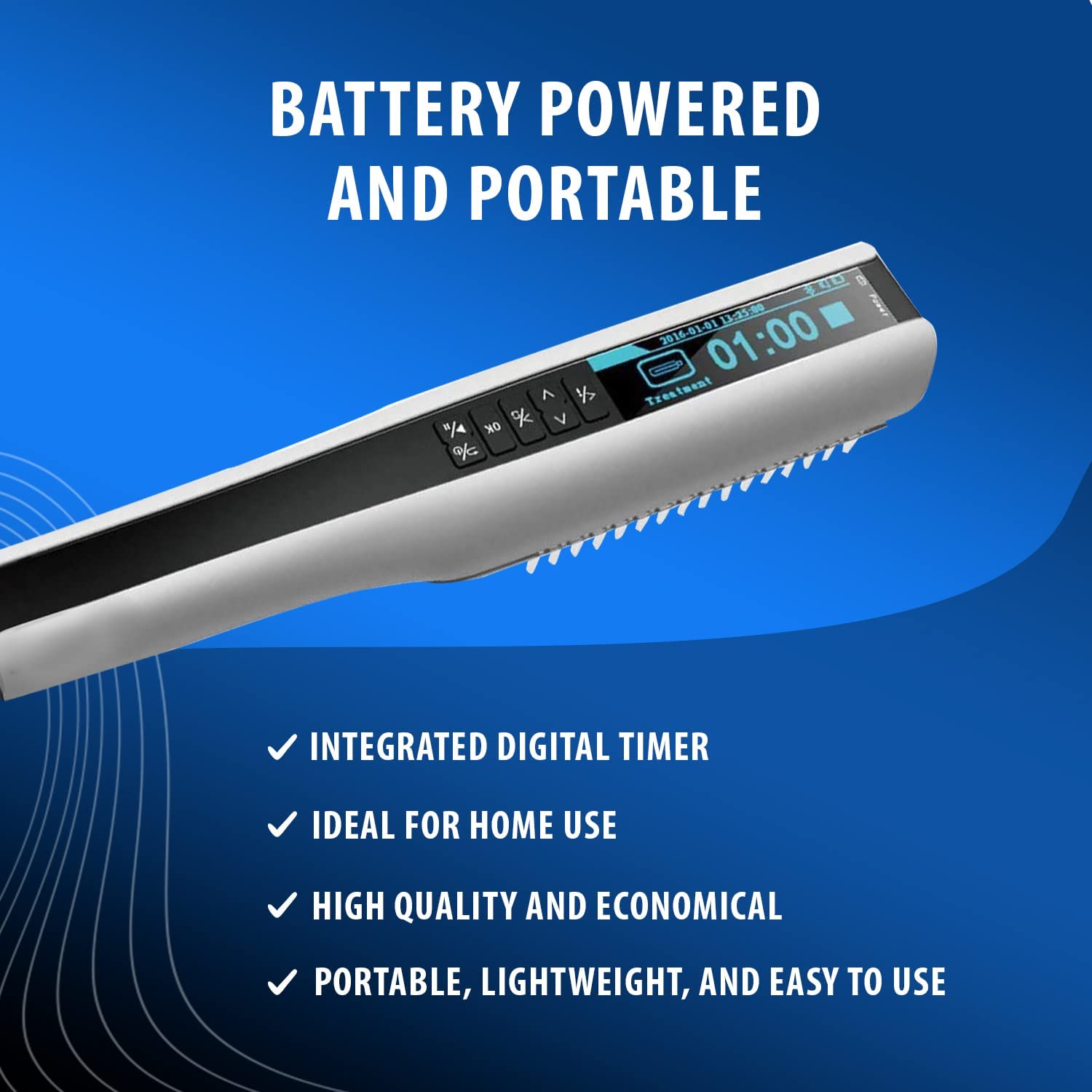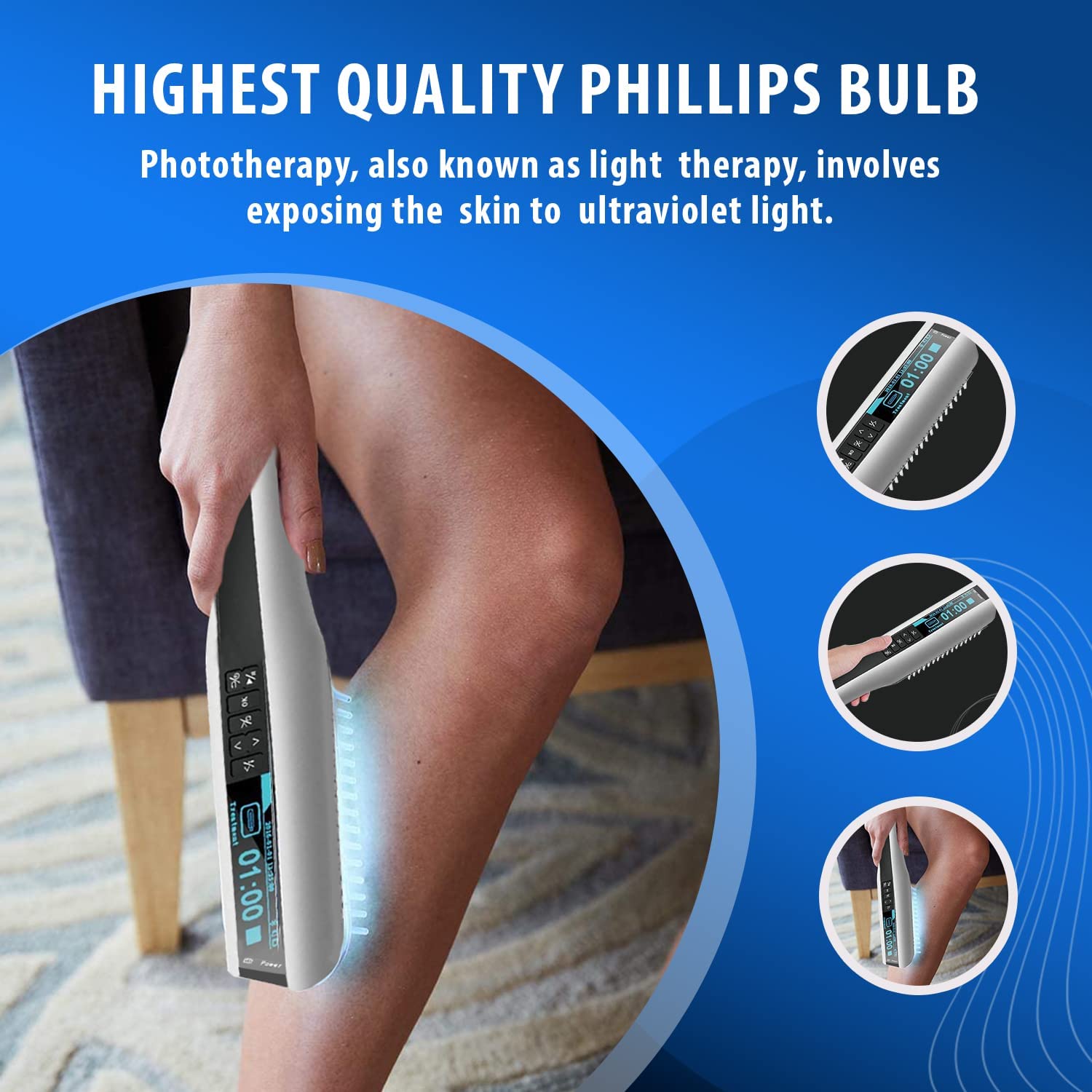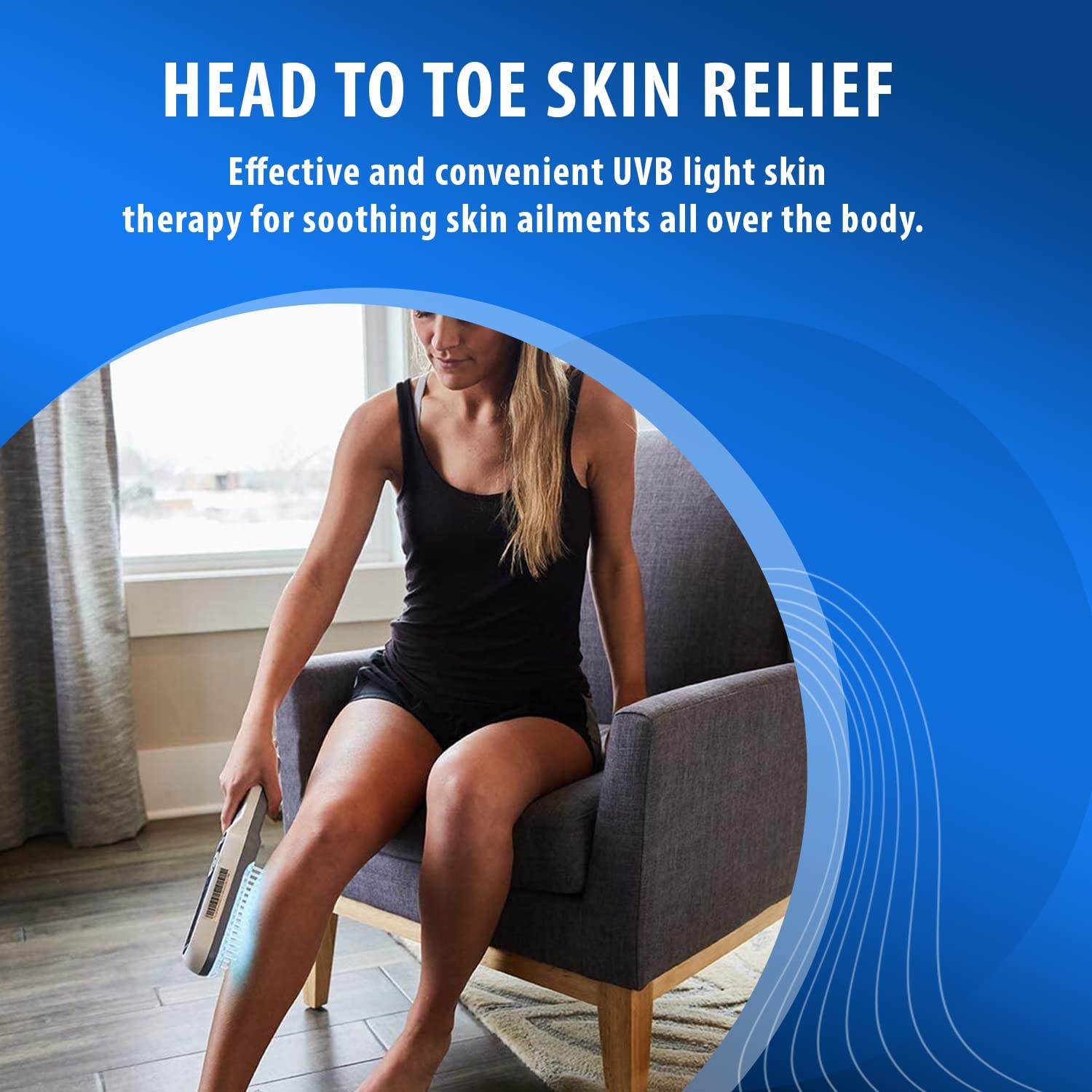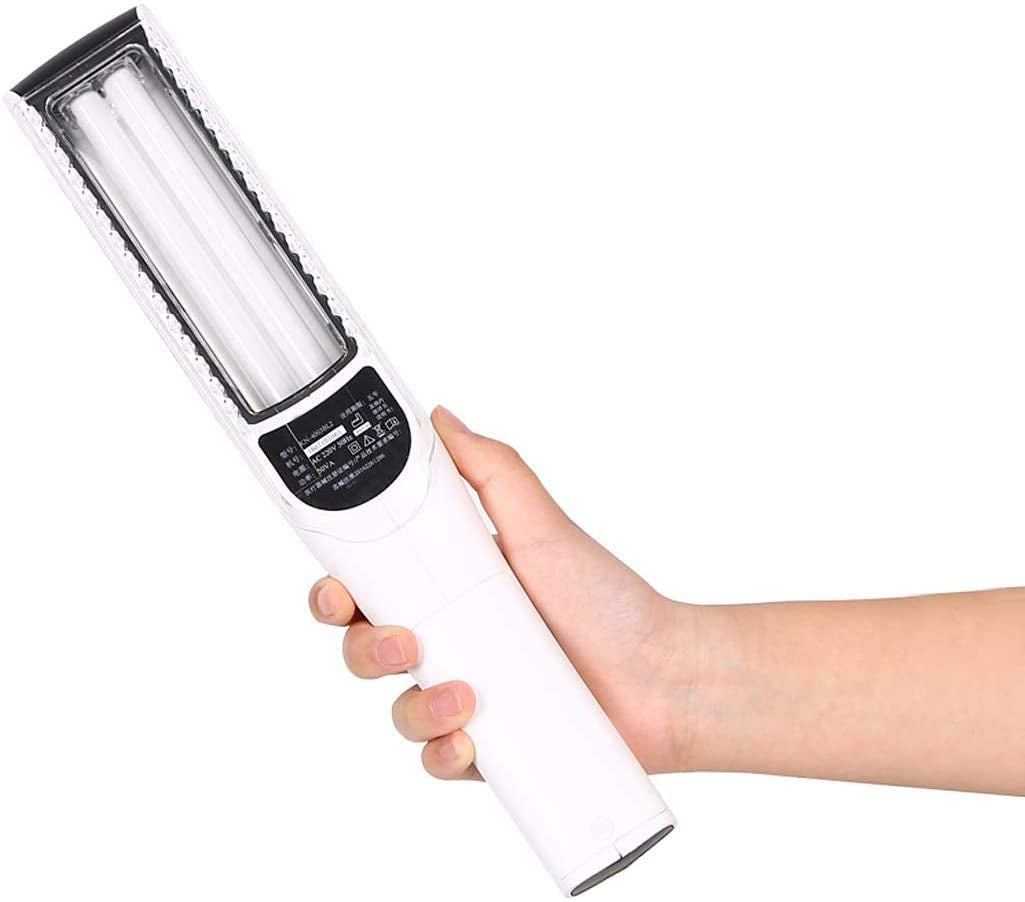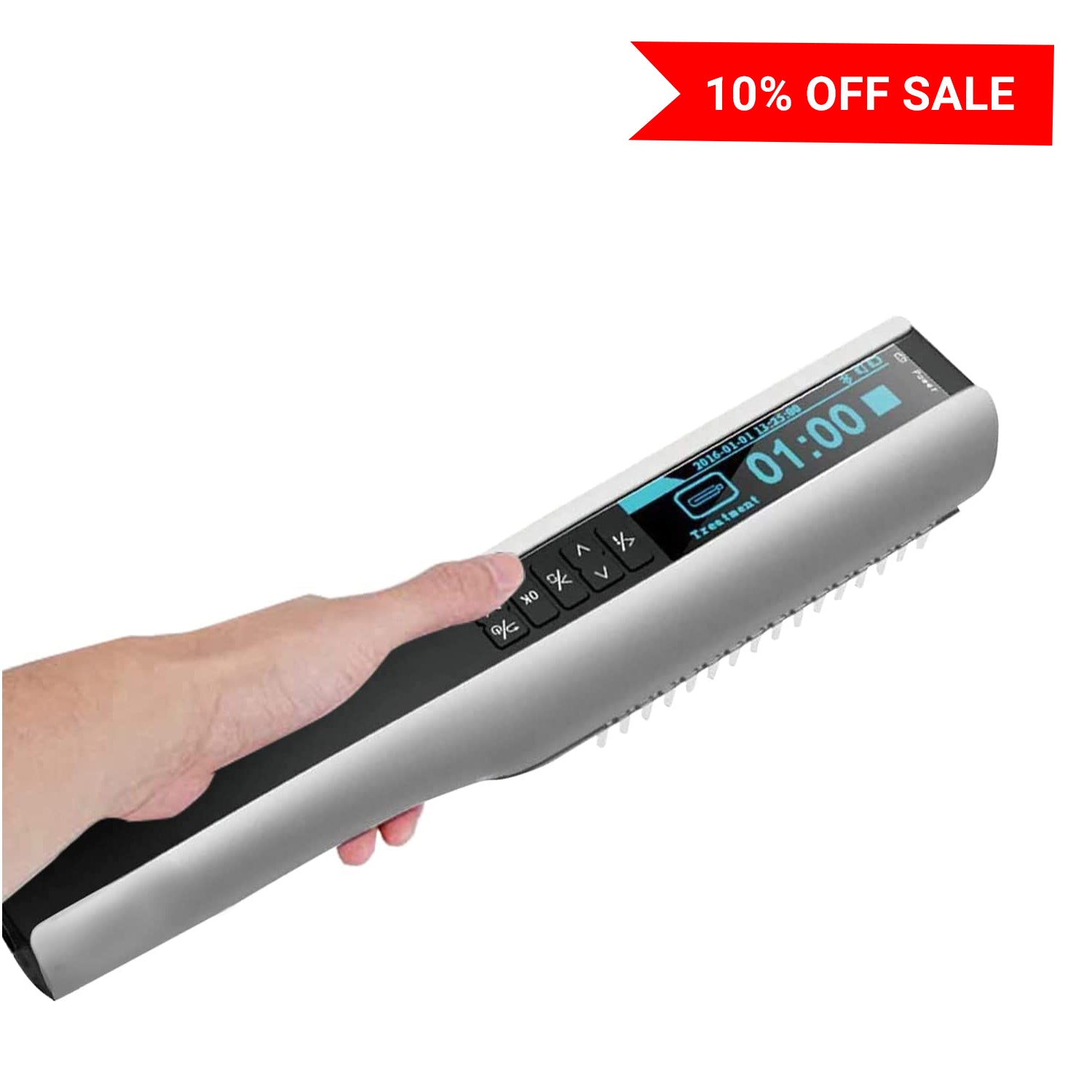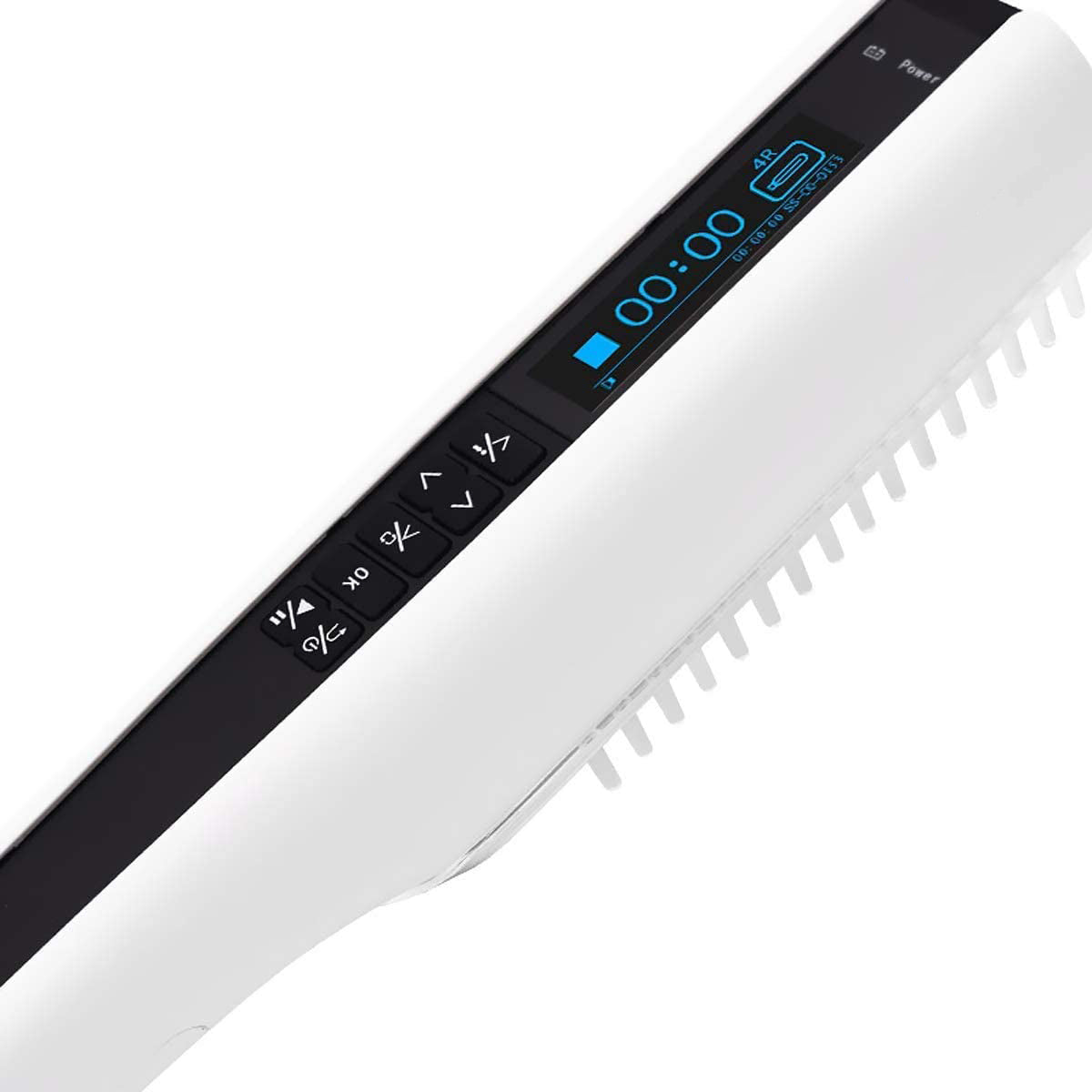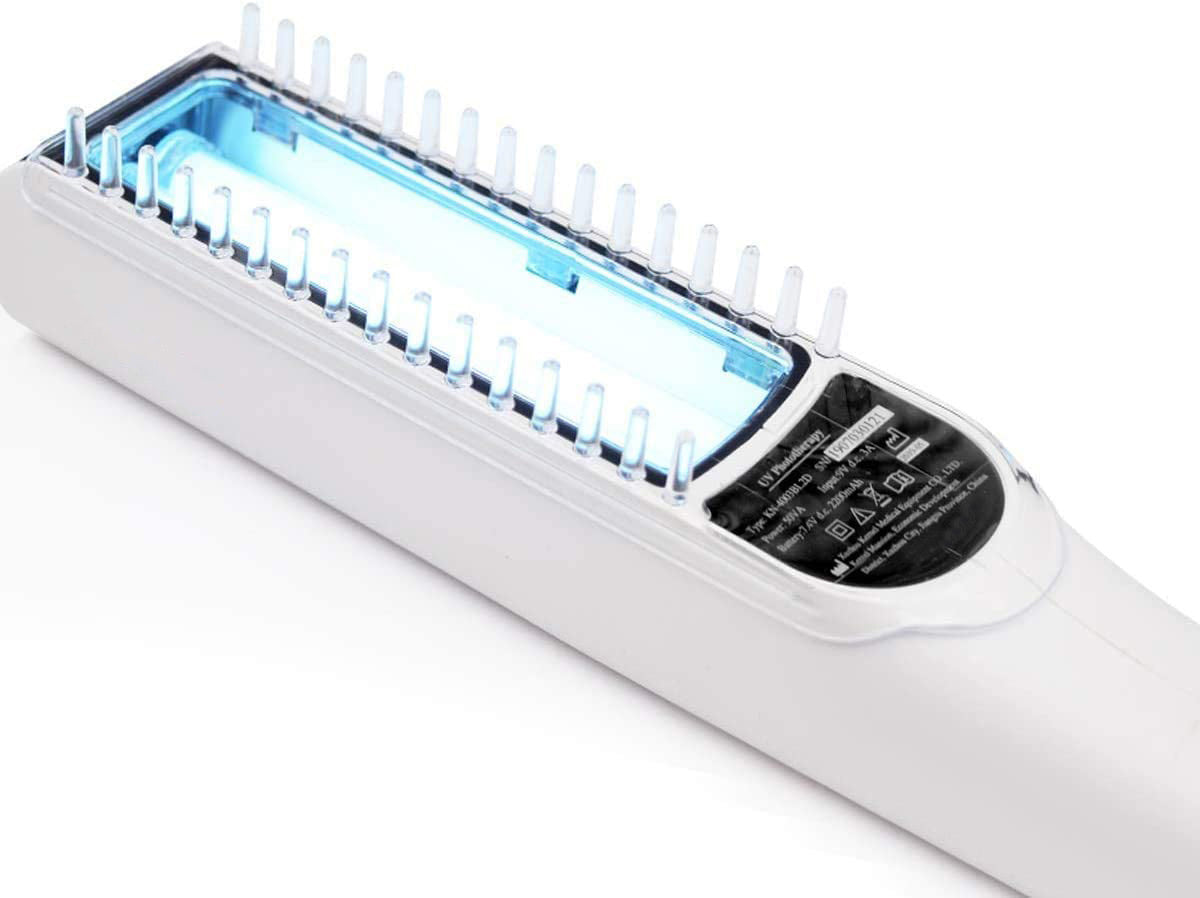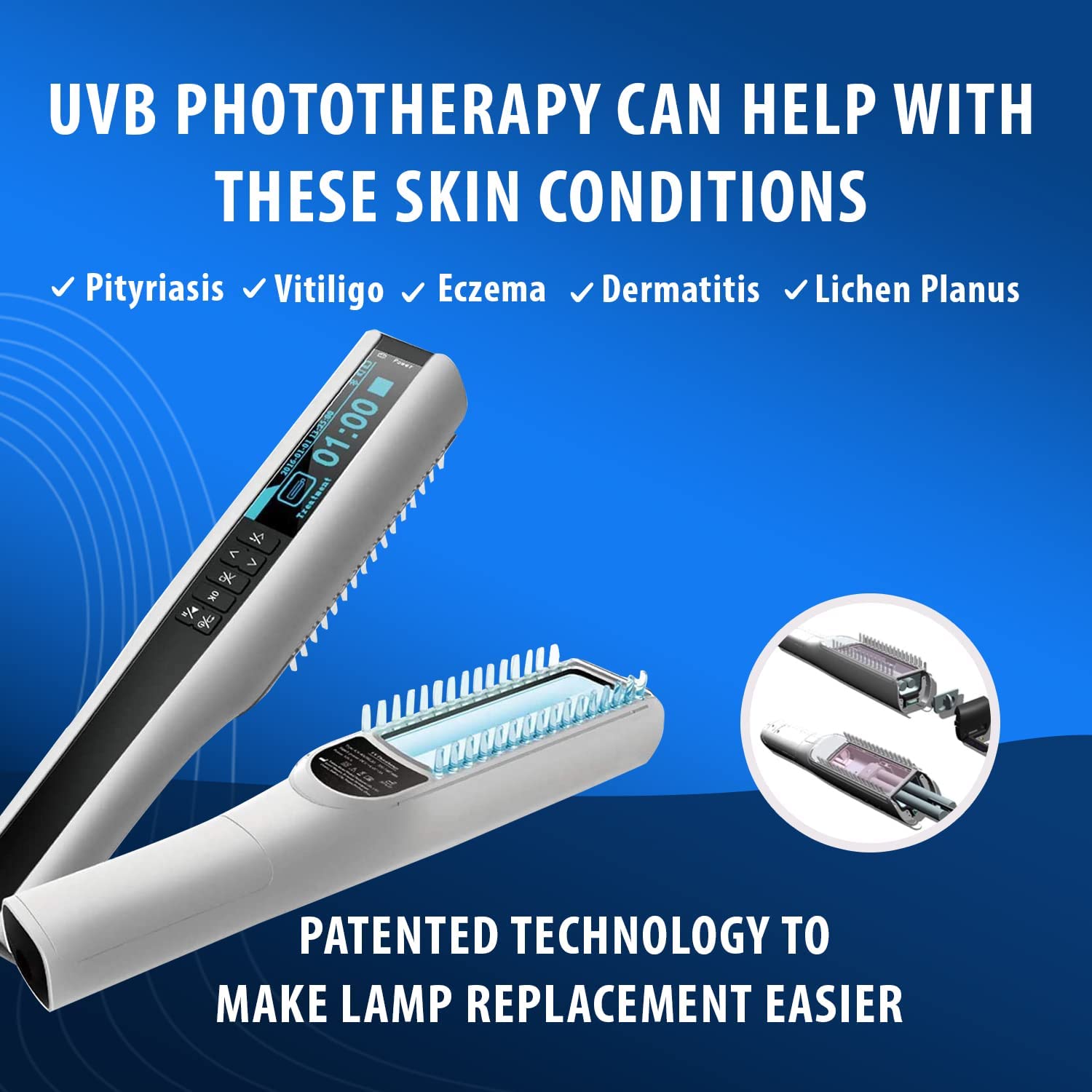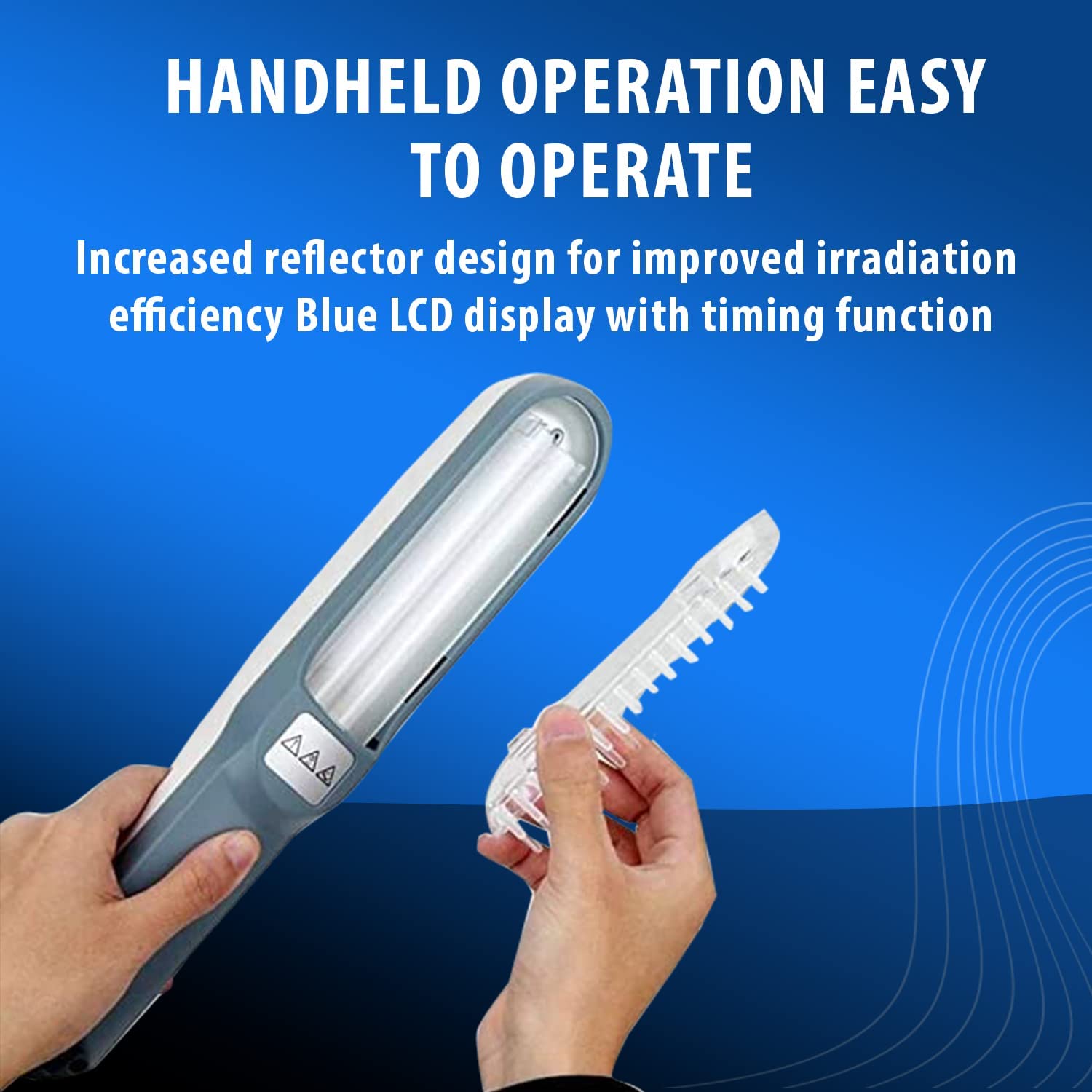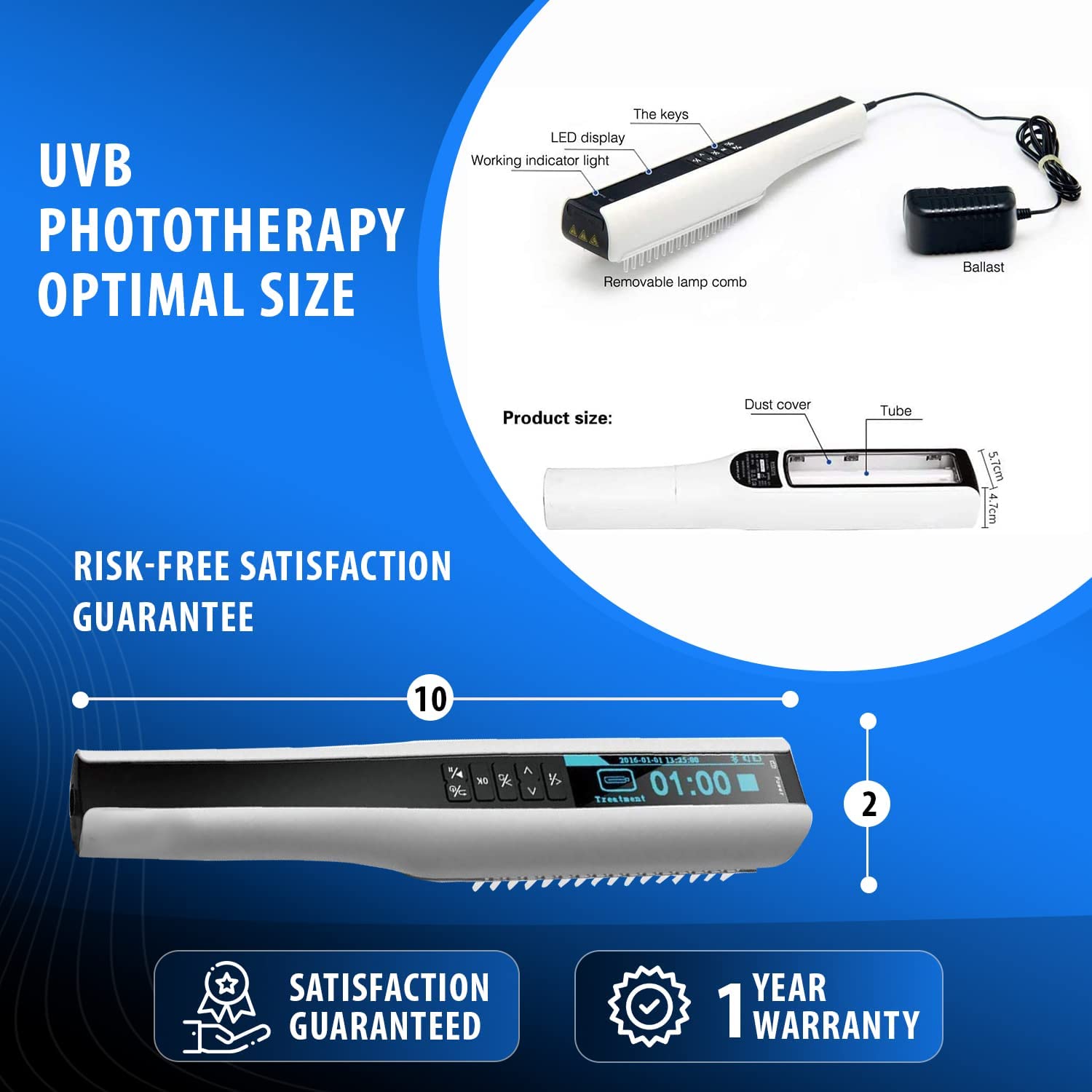 Brightwand UV Phototherapy: Cordless UV 311nm Phototherapy for Effective Home Treatment with Medical-Grade Philips Bulb for Different Skin Condition
Sale price
$ 506.00
Regular price
Brightwand UV Phototherapy: Cordless UV 311nm Phototherapy for Effective Home Treatment with Medical-Grade Philips Bulb for Different Skin Condition
Sale price
$ 506.00
Regular price
Product description
Shipping & Return
Step into the remarkable realm of skin rejuvenation with Brightwand UV Phototherapy! Uncover radiant confidence as you bid farewell to persistent skin conditions, all within the serene confines of your own home. Our innovative 'phototherapy machine at home' is poised to revolutionize your skincare routine, delivering the potency of professional-grade treatment in a convenient cordless and handheld design.
This isn't just any phototherapy; it's a journey to skin vitality and self-assurance. With intuitive features like an LCD screen, microcomputer timer, and a unique distance guide comb, your transformation becomes seamless and efficient. The US Plug ensures compatibility, and its dust-proof, water-proof design keeps things safe.
Description:
Brightwand UV Phototherapy is your cordless, handheld solution for effective home treatment. Its medical-grade Philips bulb emits 311nm UV light, proven to treat various skin conditions. With easy operation, LCD screen guidance, and a microcomputer timer function, this phototherapy machine is designed for convenience and fast results.
Features:
Cordless & handheld, flexible for home use.

Fast, noticeable curative effects.

LCD screen & microcomputer timer.

Dust-proof & water-proof (IP22).

Integrated digital programming timer.

Large 48CM2 exposure area.

Unique distance guide comb for scalp treatment.

US Plug (AC100-240v, 50/60HZ).
Benefits:
Effective home treatment for diverse skin conditions.

Speedy results for enhanced confidence.

User-friendly operation.

Precise timer control for accurate sessions.

Versatile comb for scalp care.

Safe & waterproof design.
Why Choose Our Product:
Experience the convenience of a handheld narrow-band light combined with the expertise of Bright and UV Phototherapy. Get professional-grade treatment at home.
FAQs:
What is the success rate of vitiligo UVB?
The success rate varies, but many users have reported significant improvements in their conditions with UVB therapy.
Can sunlight reduce vitiligo? 
Sunlight's UVB rays can help manage vitiligo, but our controlled 311nm UV Phototherapy offers targeted and reliable treatment.
Can phototherapy cure vitiligo permanently?

 
While it can achieve remarkable results, individual responses vary. Consistent use of the UVB light therapy lamp is key.
How long to use UVB light for vitiligo?
Treatment duration varies, but regular sessions over weeks to months are common. Follow our UVB light therapy at-home instructions and consult a healthcare professional if needed.
What are the benefits of bright light therapy?
The handheld narrow-band light combines convenience with effective treatment, making it an ideal choice for home phototherapy.
Does UV light have side effects?

 
When used correctly, UV Phototherapy is safe. Our cordless narrow-band design and timer function minimize risks associated with overexposure.
Doctor's Note:
Our UV Phototherapy device is designed based on clinical principles. Ask a dermatologist for individualized counsel and treatment recommendations.
Satisfaction Guarantee:
We're confident in the efficacy of our product. If you're not satisfied, contact us within 30 days for a hassle-free return.
Conclusion:
Elevate your skincare experience with the brilliance of Brightwand UV Light Phototherapy – where innovation seamlessly combines with convenience. As you embark on this enlightening journey, anticipate swift results and a revitalized sense of self. Our valued customer testimonials resoundingly confirm the transformative effects of the Handheld Narrow Light, standing as a testament to its undeniable efficacy. With the reassuring backing of a doctor's note, emphasizing its clinical foundation, and a satisfaction guarantee that safeguards your peace of mind, any hesitation is unwarranted.
Bid farewell to skin concerns and embrace a more radiant, confident version of yourself. Embrace Brightwand's Cordless Narrow Band Phototherapy as an essential facet of your self-care routine, allowing your inner radiance to illuminate your world. Seize control of your skin's well-being and greet a future gleaming with vitality – because the radiance within and without deserves to shine
Shipping cost is based on weight. Just add products to your cart and use the Shipping Calculator to see the shipping price.
We want you to be 100% satisfied with your purchase. Items can be returned or exchanged within 30 days of delivery.