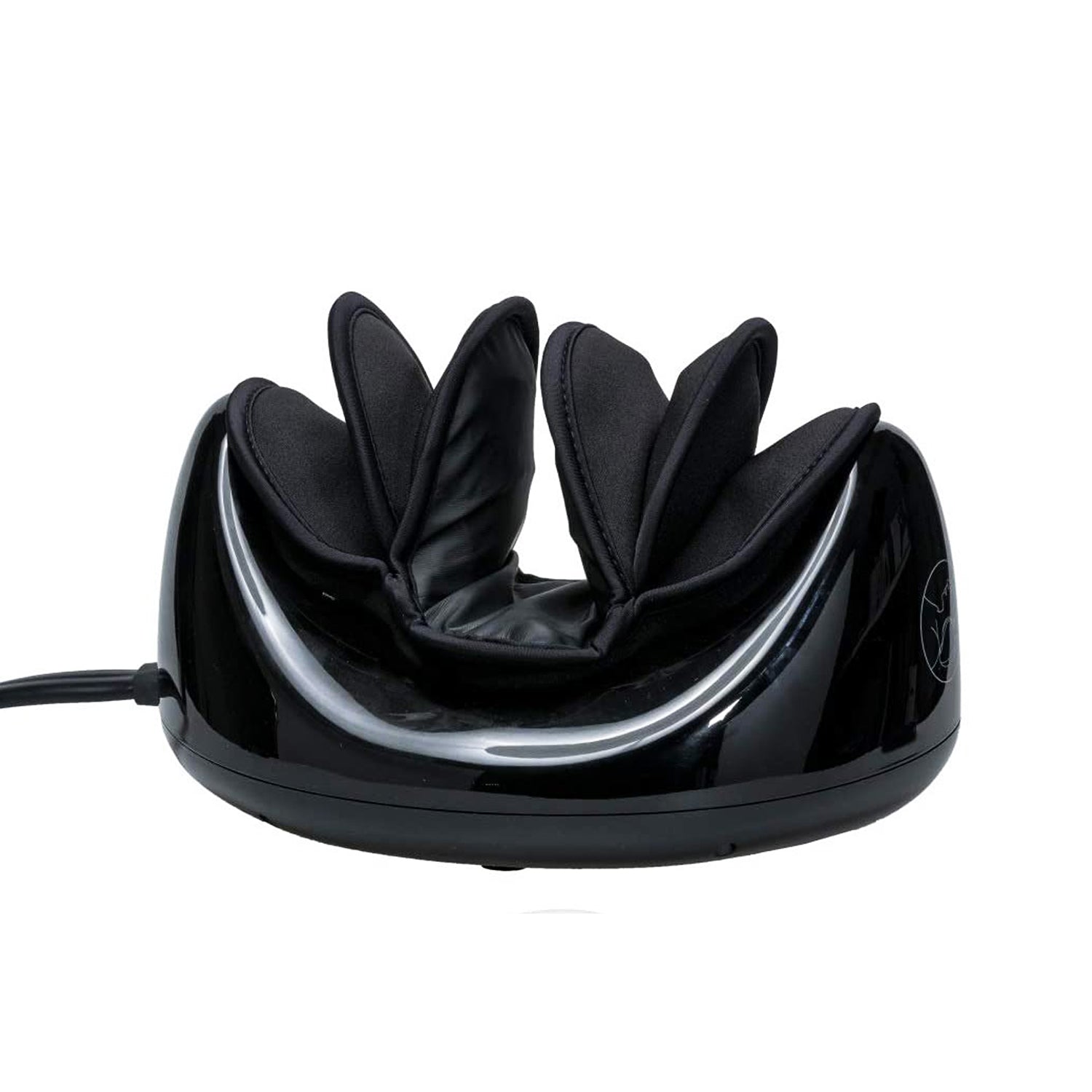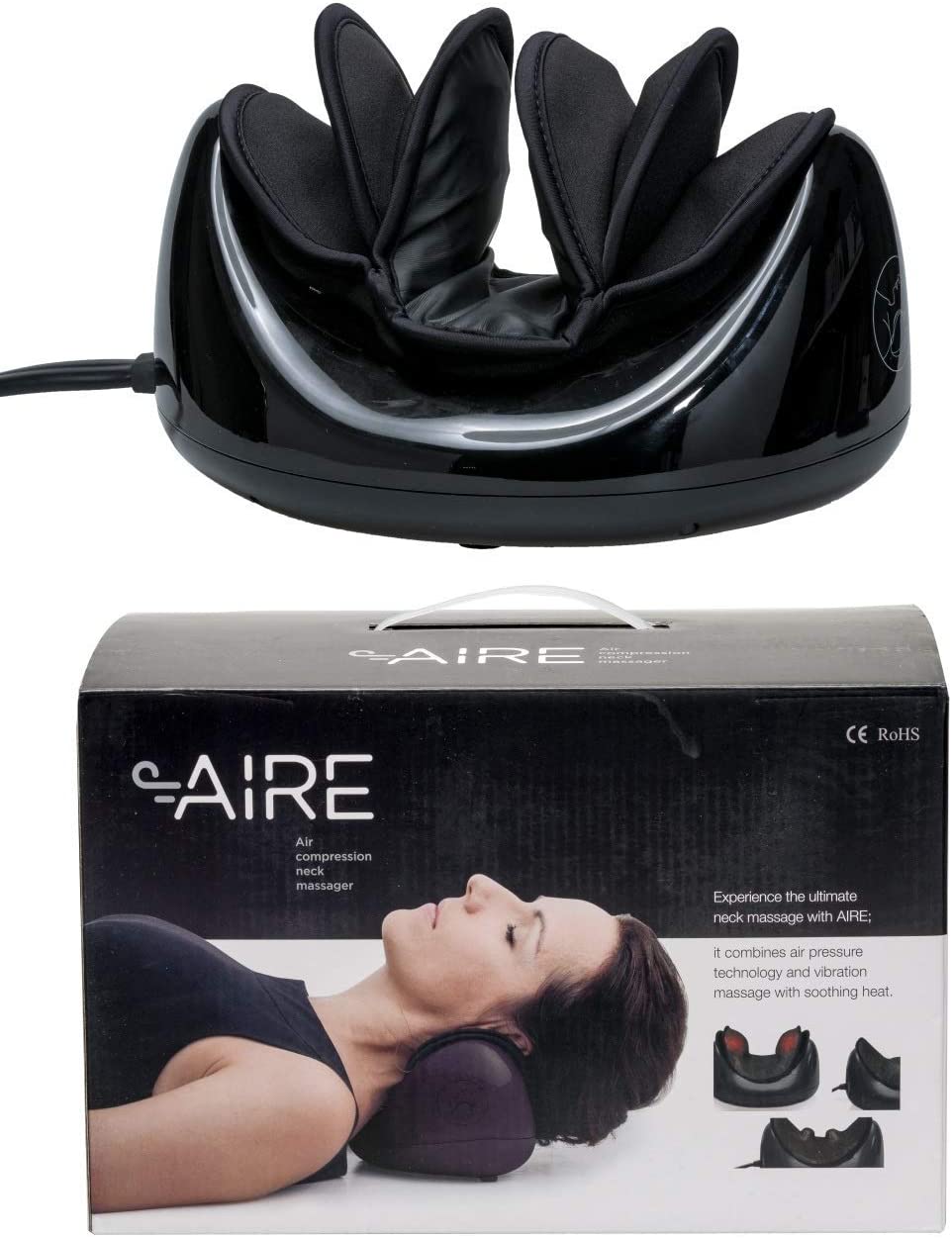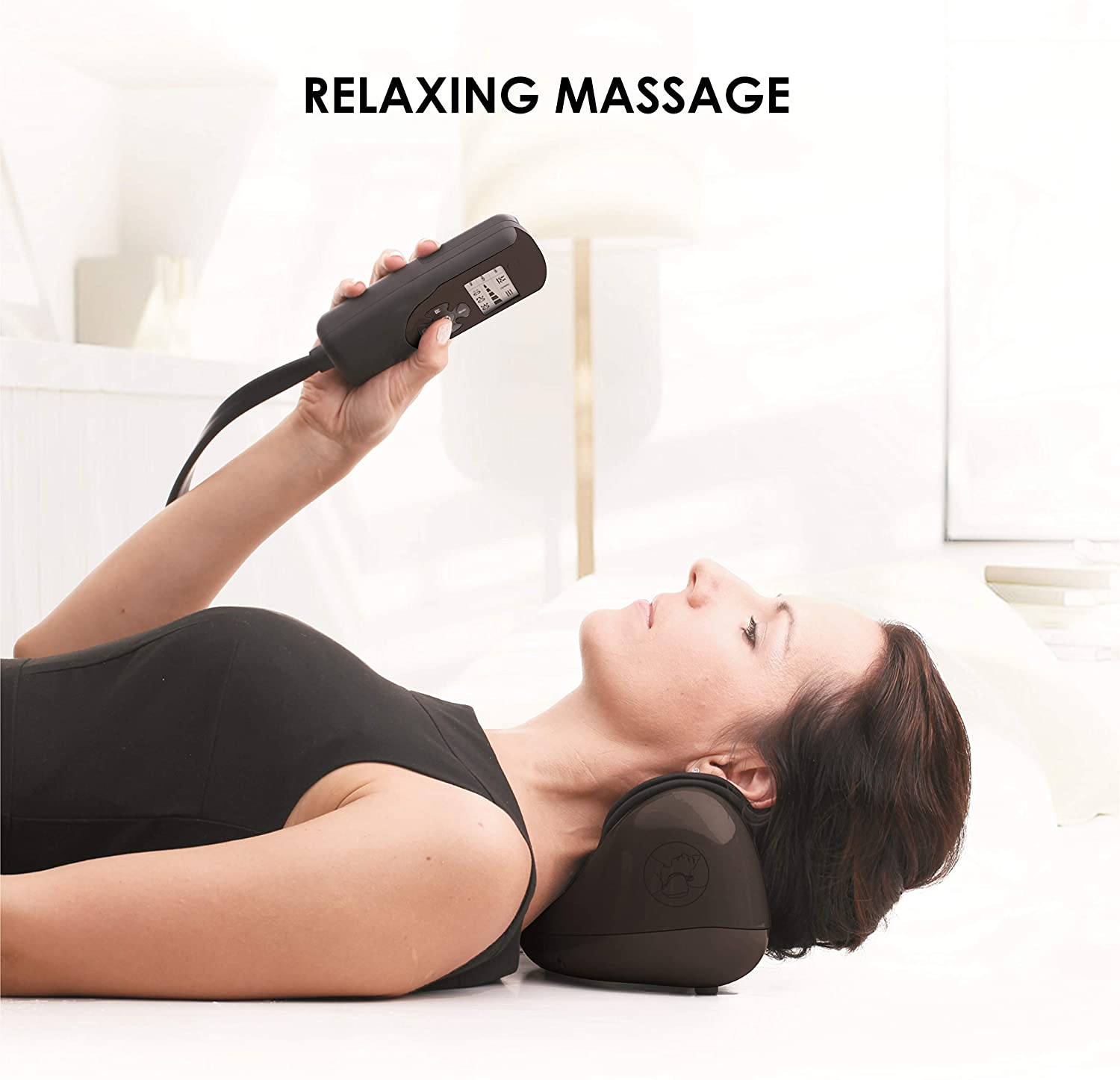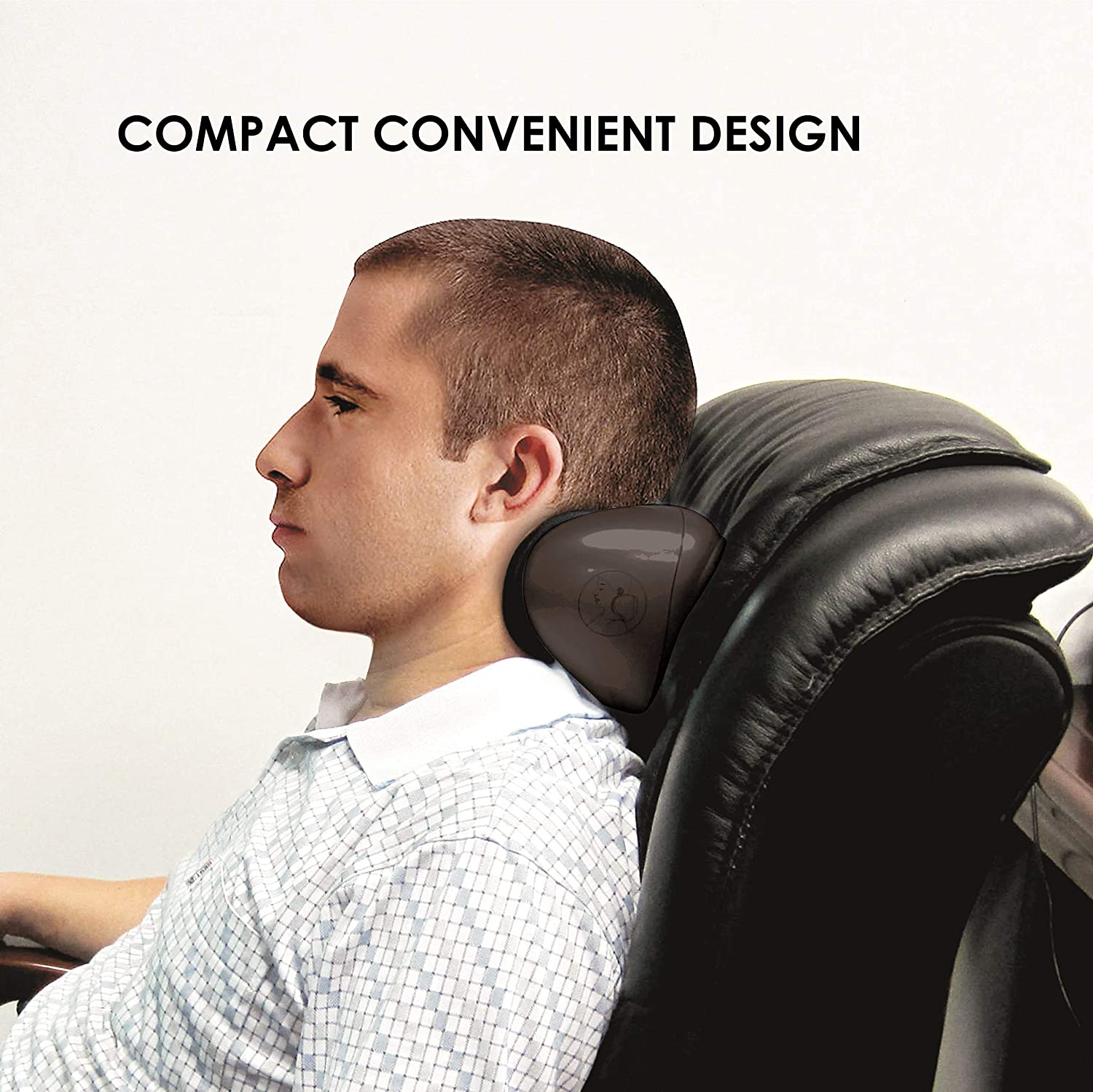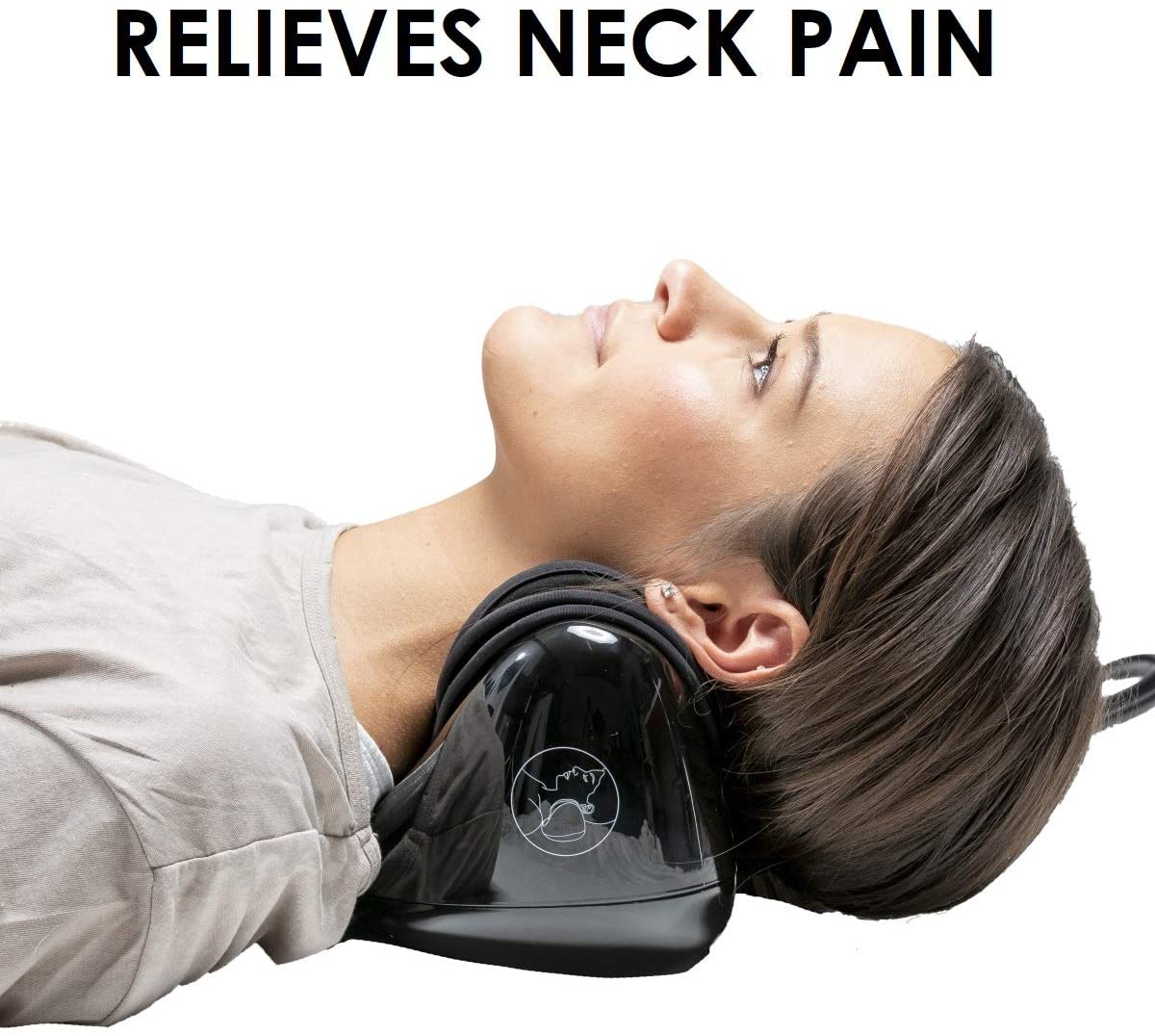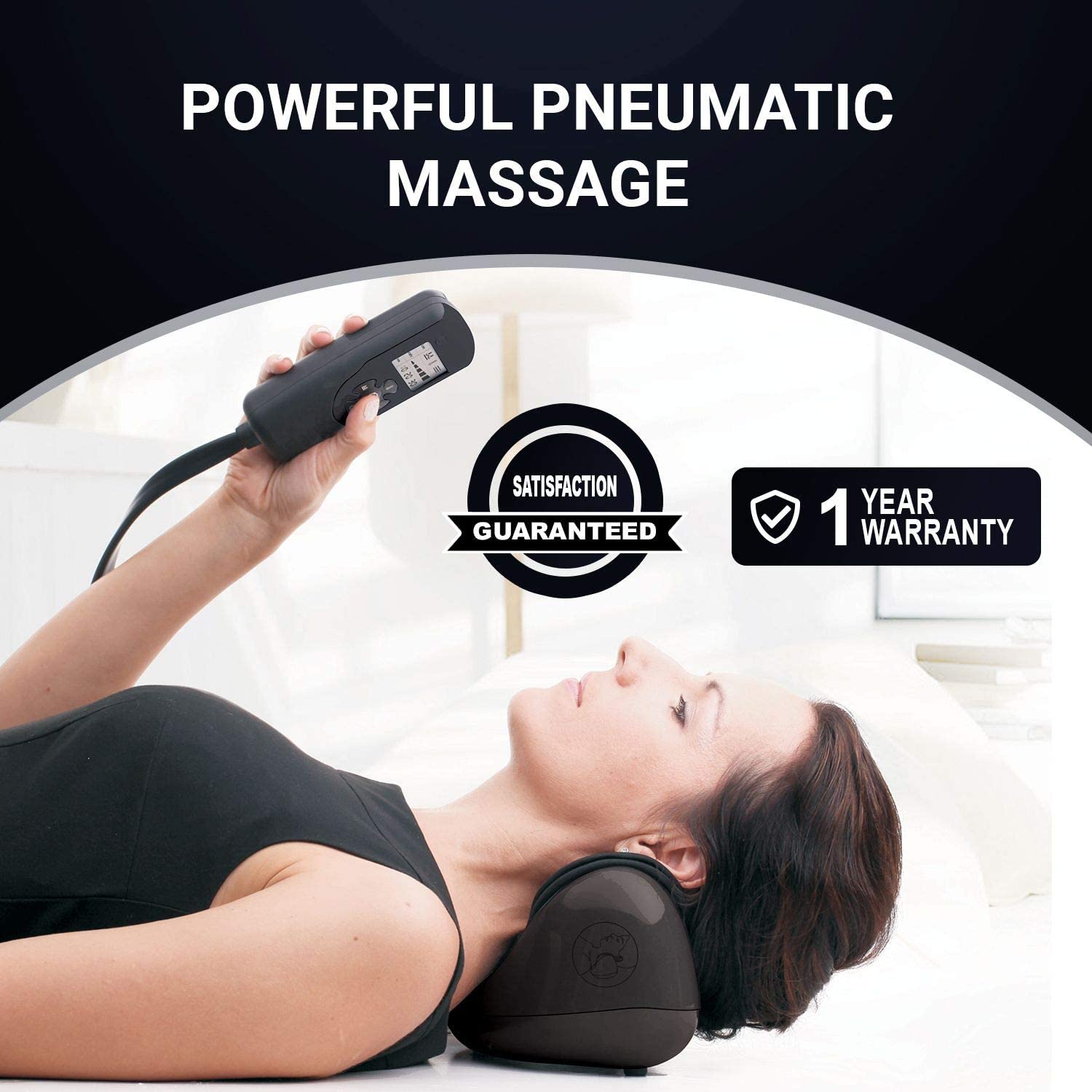 AIRE Heated neck massager: Combines air compression, heat, and vibration for essential neck pain relief
Sale price
$ 99.99
Regular price
$ 118.99
AIRE Heated neck massager: Combines air compression, heat, and vibration for essential neck pain relief
Sale price
$ 99.99
Regular price
$ 118.99
Product description
Shipping & Return
Do you often find your neck in a tug-of-war with tension? Does it feel like your shoulders are auditioning for the role of Rock-Hard Mountains? Well, we've got the massager for neck backstage pass to your neck's ultimate relaxation concert – the AIRE Heated Neck Massager!
Imagine this: a gentle, heated vibro-hug for your neck that says, "Hey, stress, I've got this!" The AIRE Massager is the self-care essential that your neck secretly yearned for but was too polite to ask.
So, let's embark on a journey to give your neck the pampering it deserves. Say farewell to neck pain and hello to neck Nirvana – the AIRE way!
Description:
Picture this: cozy warmth, gentle air hugs, and a rhythmic vibration dance all on your neck. That's AIRE's therapy!
Neck pain relief: This massager can work out any knots in your shoulders, regardless of whether you need a gentle, soothing touch. The Aire is excellent for getting inside to untangle knots and tight muscles.
You're about to get the required comfort, so feel free to breathe again. This pneumatic massager applies air pressure to the air cells to provide a pleasant massage. Set it up, plug it in, and start feeling better.
Long periods: Modern life often involves sitting at a desk or in a car, but it can be painful for your neck and shoulders. HEATED VIBRATION MASSAGE.
A massage for your neck and shoulders is now more critical than ever to care for these problem areas because it helps to loosen up tight regions and maintain muscles flexible and in good condition.
DOES THE JOB OF A PROFESSIONAL MASSEUR:
If we could have a personal massage on call for anxious situations, after exercise, or any other neck and shoulder tightening occurrences. Without an appointment, the Aire massager can help you unwind, relax, and ease painful muscles whenever needed.
Imperative self-care tool:
Even though we continuously move and live hectic lives, we are beginning to understand how important it is to take care of ourselves. Self-careMassage tools for your shoulders and neck are an excellent method to relieve tightness, pain, and stress that can accumulate in those regions and help encourage some much-needed (and deserved) relaxation.
Features:
Air Compression: Imagine your neck in a comfy, fluffy hug. Yep, that's what this does!

Heated Relief: Say goodbye to icy neck blues with toasty warmth.

Vibration Massage: The neck party your muscles always wanted!
Benefits:
Knot Kryptonite: Those stubborn knots meet their match.

Breathe Easy: Feel relief flow with every soothing breath.

Mobile Masseuse: A personal masseuse without the "awkward small talk" requirement.
Why Choose Our Product:
Because life's too short for neck pain, we've got your back..well, your neck!
FAQs:
Are neck massagers with heat effective?
Ans: Neck massagers are effective for relieving tension and pain, and the AIRE Heated Neck Massager is a stellar example.
Which neck massager is the greatest one you can purchase?
Ans: The best neck massager you can buy combines features like air compression, heat, and vibration, just like the AIRE massager.
Do neck and shoulder massagers work?
Ans: Yes, neck massagers work, especially when they offer a combination of massage techniques, as seen in the AIRE Heated Neck Massager.
What is the best neck & shoulder massager?
Ans: The AIRE Heated Neck Massager is an excellent choice for a neck and shoulder massager due to its comprehensive relief features.
Doctor's Note:
Dr. Soothe-a-Lot says, 'This massager is neck's best friend.'
Satisfaction Guarantee:
If it doesn't make you go, "Ahhh," we'll eat our heated massager hats.
Conclusion:
In the grand symphony of self-care, the AIRE Heated Neck Massager is your neck's rockstar performer. It's the solution to those stubborn knots, the answer to "neck apostrophes," and the ultimate stress reliever.
With AIRE, you don't need a personal masseuse on speed dial; your neck's best friend is now electric! So, please sit back, relax, and let AIRE work its magic.
Don't let neck pain steal the spotlight. Take a bow, AIRE, for turning everyday tension into a standing ovation of relaxation. It's time to embrace self-care like a VIP, and AIRE is your backstage pass to a pain-free encore!
Shipping cost is based on weight. Just add products to your cart and use the Shipping Calculator to see the shipping price.
We want you to be 100% satisfied with your purchase. Items can be returned or exchanged within 30 days of delivery.