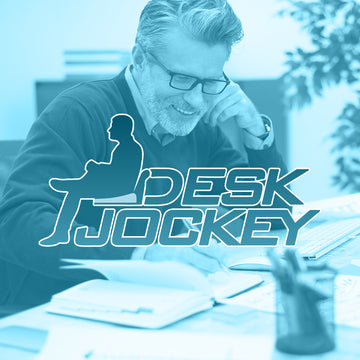 OUR STORY
At Desk Jockey, we take sitting seriously! We strive to provide the best products for all you couch potatoes, desk warriors, and Netflix enthusiasts out there.
Our company is based in the picturesque winter wonderland of Wisconsin. We've got hundreds of thousands of satisfied customers around the world who can now sit for hours without feeling like a pretzel when they get up. So, if you want to join the comfy club, come sit with us!

Read More
Super Product. Better Service.
This well-built comfy cushion will make my daily commute so much easier. But what is even more pleasing is the terrific above-and-beyond service I received from the seller. I appreciate the superb service and I appreciate the marvelous cushion.
Exceeded Expectations
I've done all the research for you, so you can stop searching and just get this. It passed my test with flying colors (I am very picky with high standards), it's cheaper than many others, and you will not be disappointed!
Highly Recommended
This has helped my back immensely since I've been using it...I'm recommending to anyone who will listen. If you're reading reviews to debate on which back support to get, you will not be disappointed at all with this selection!