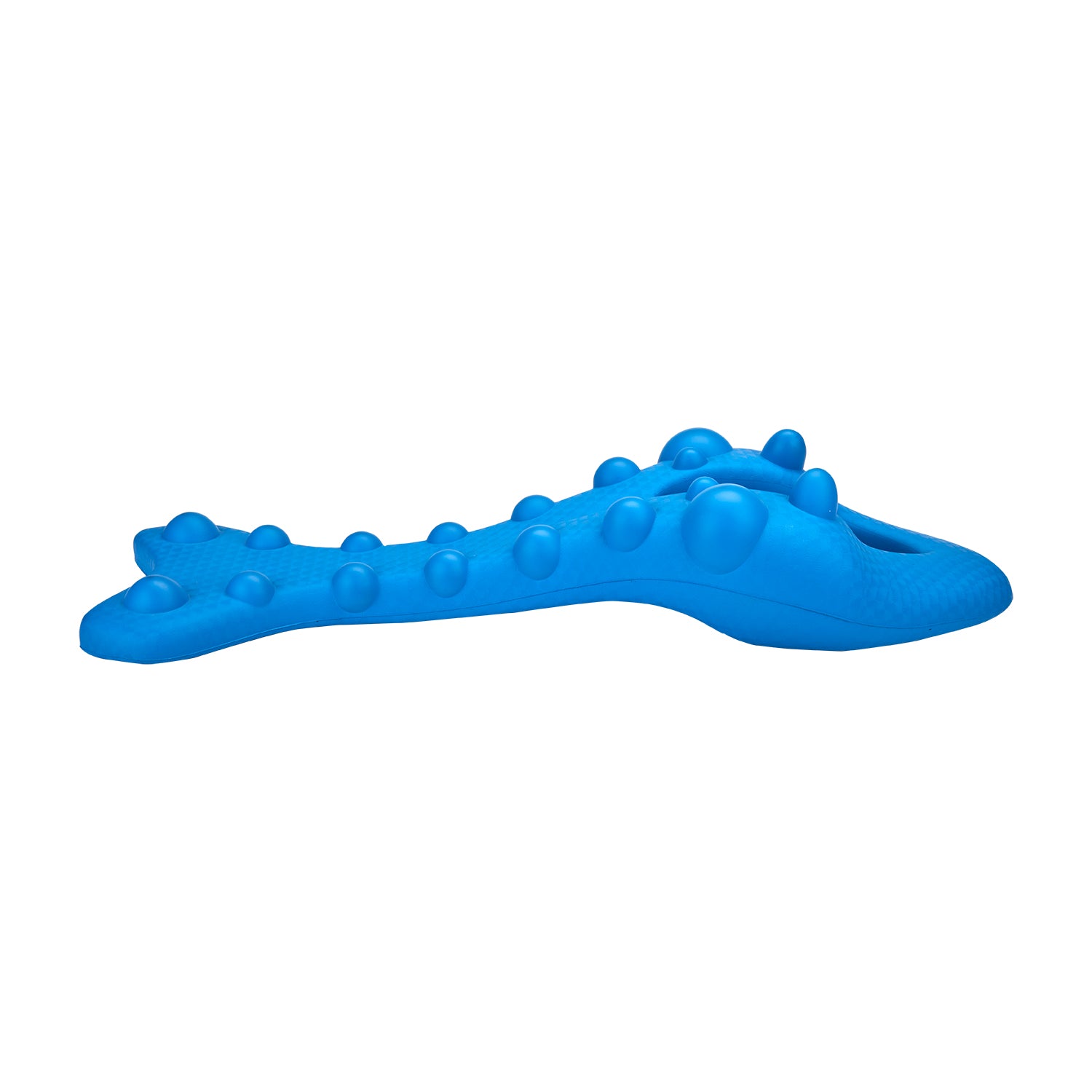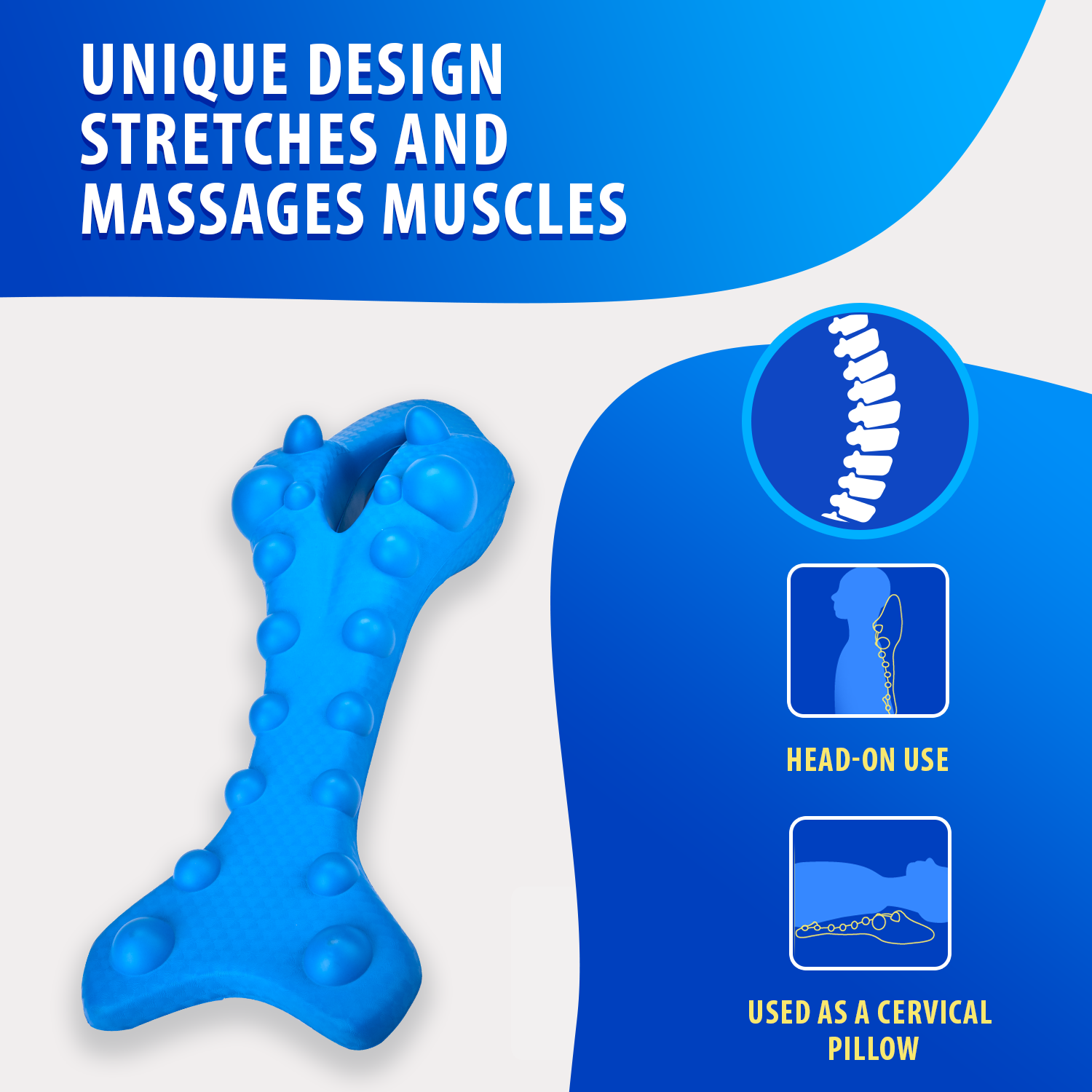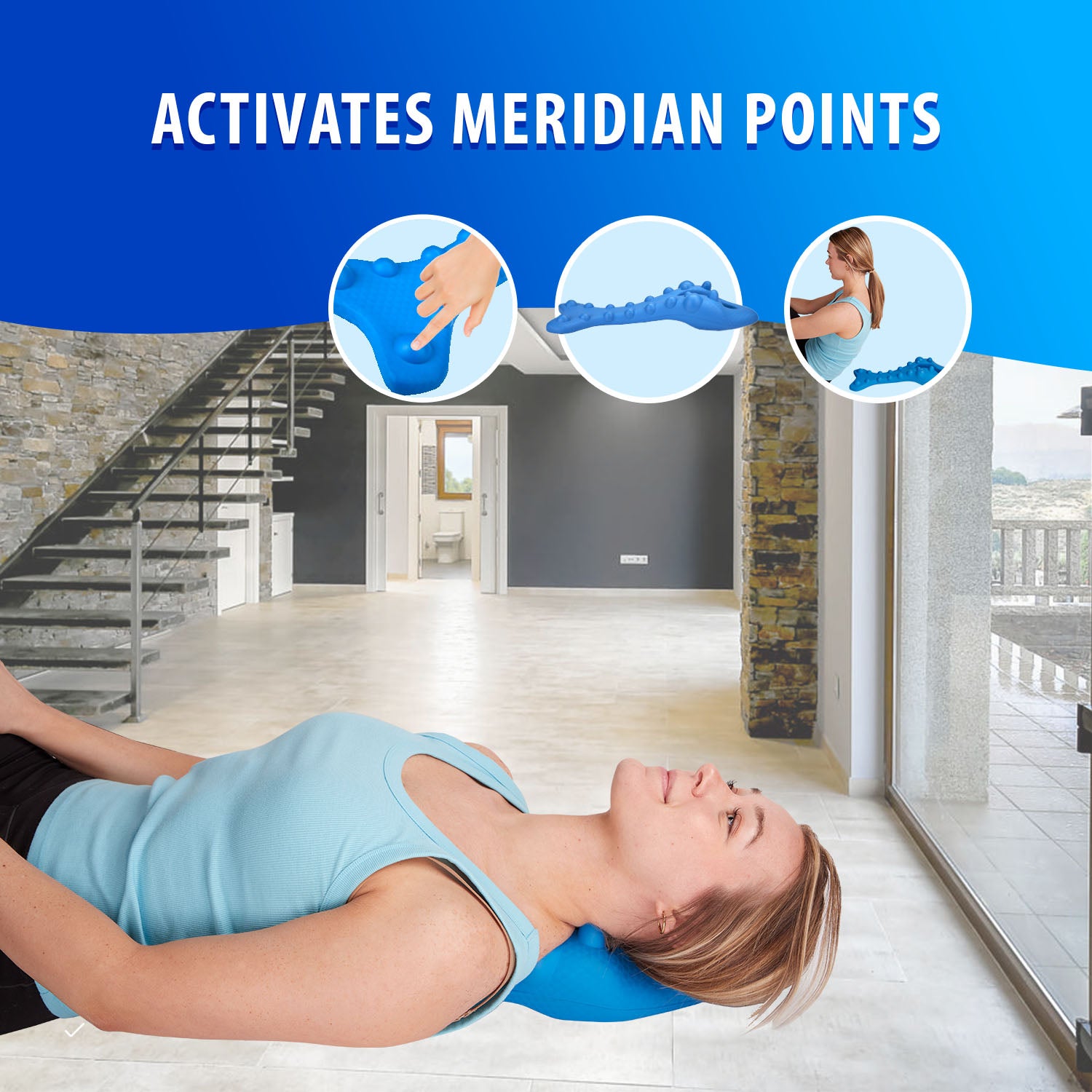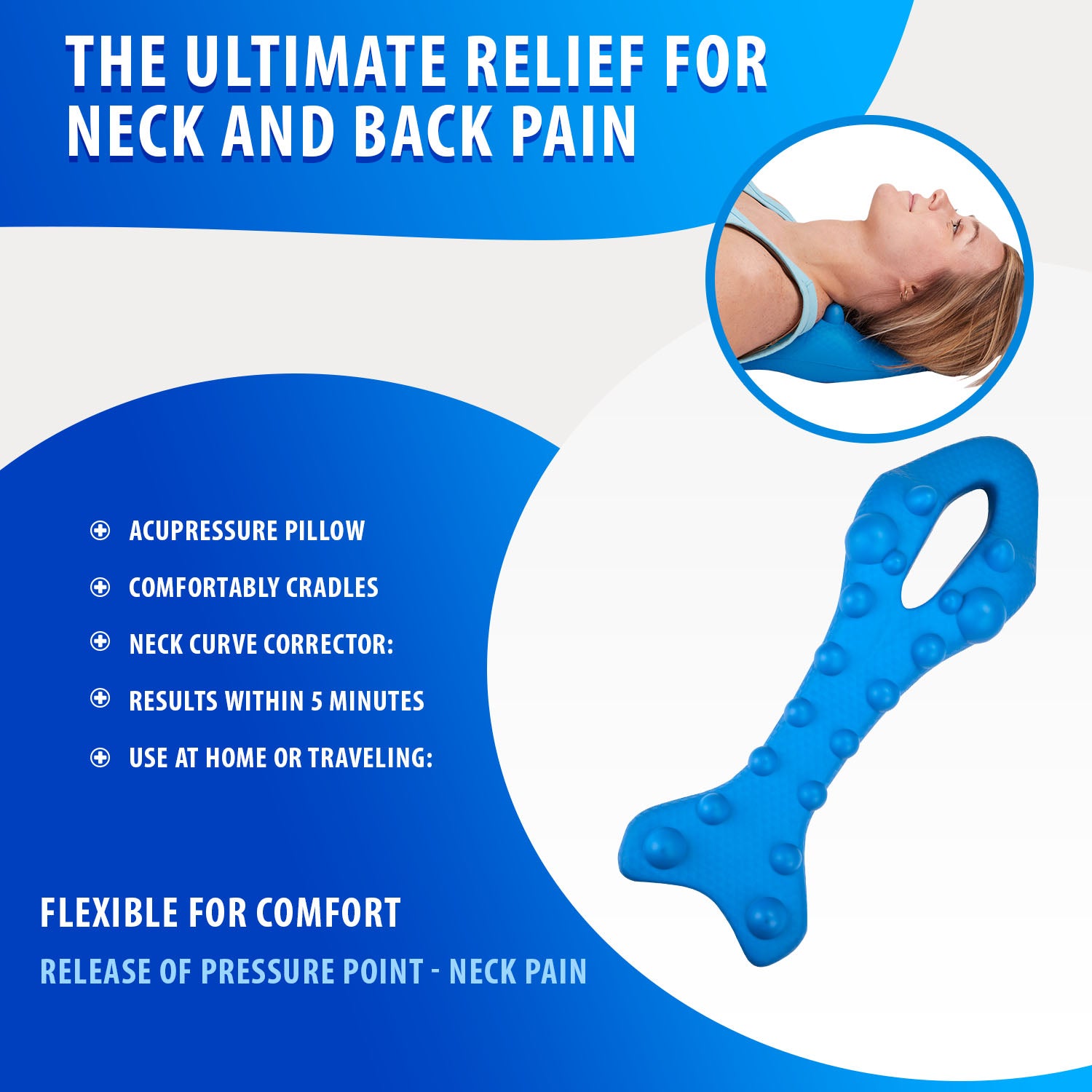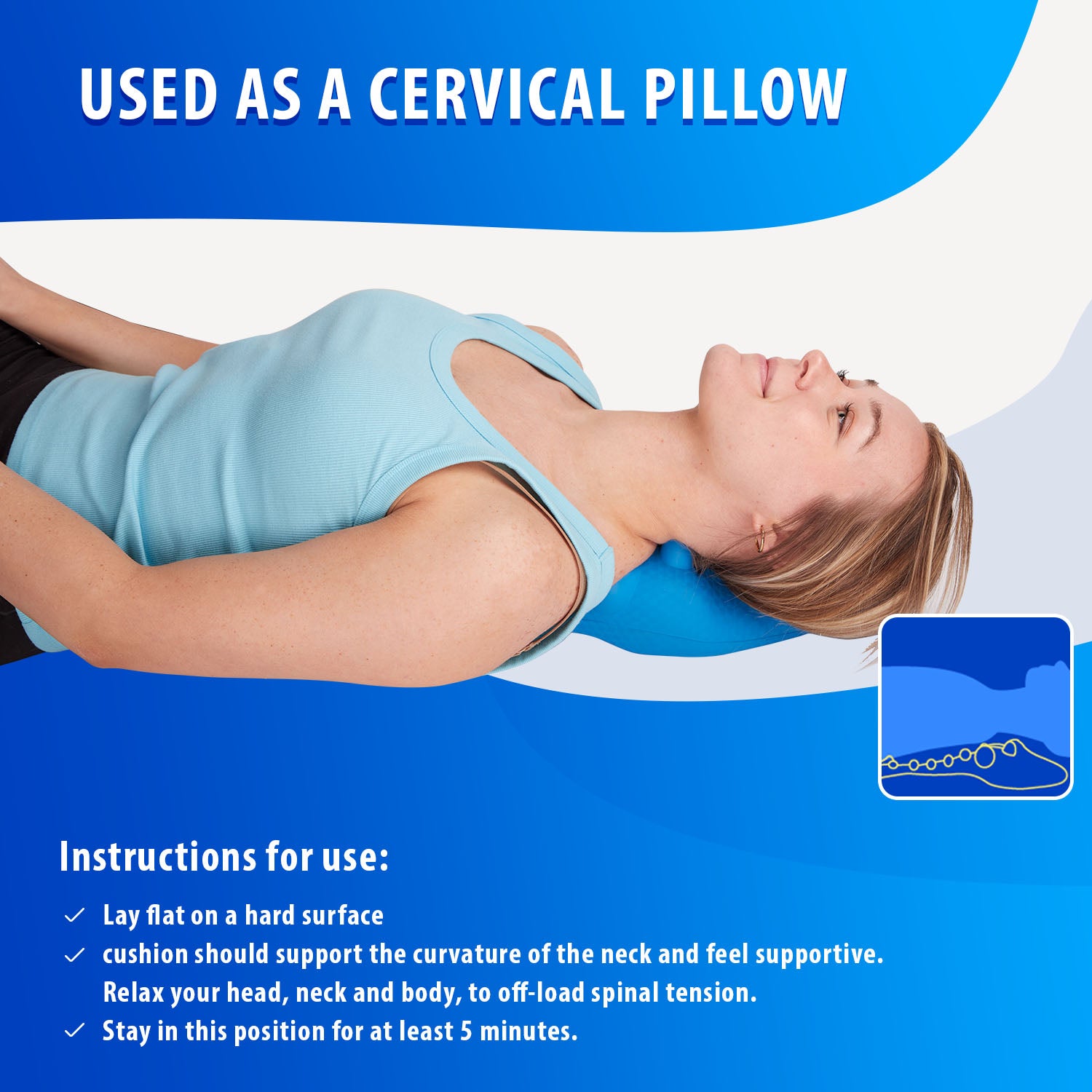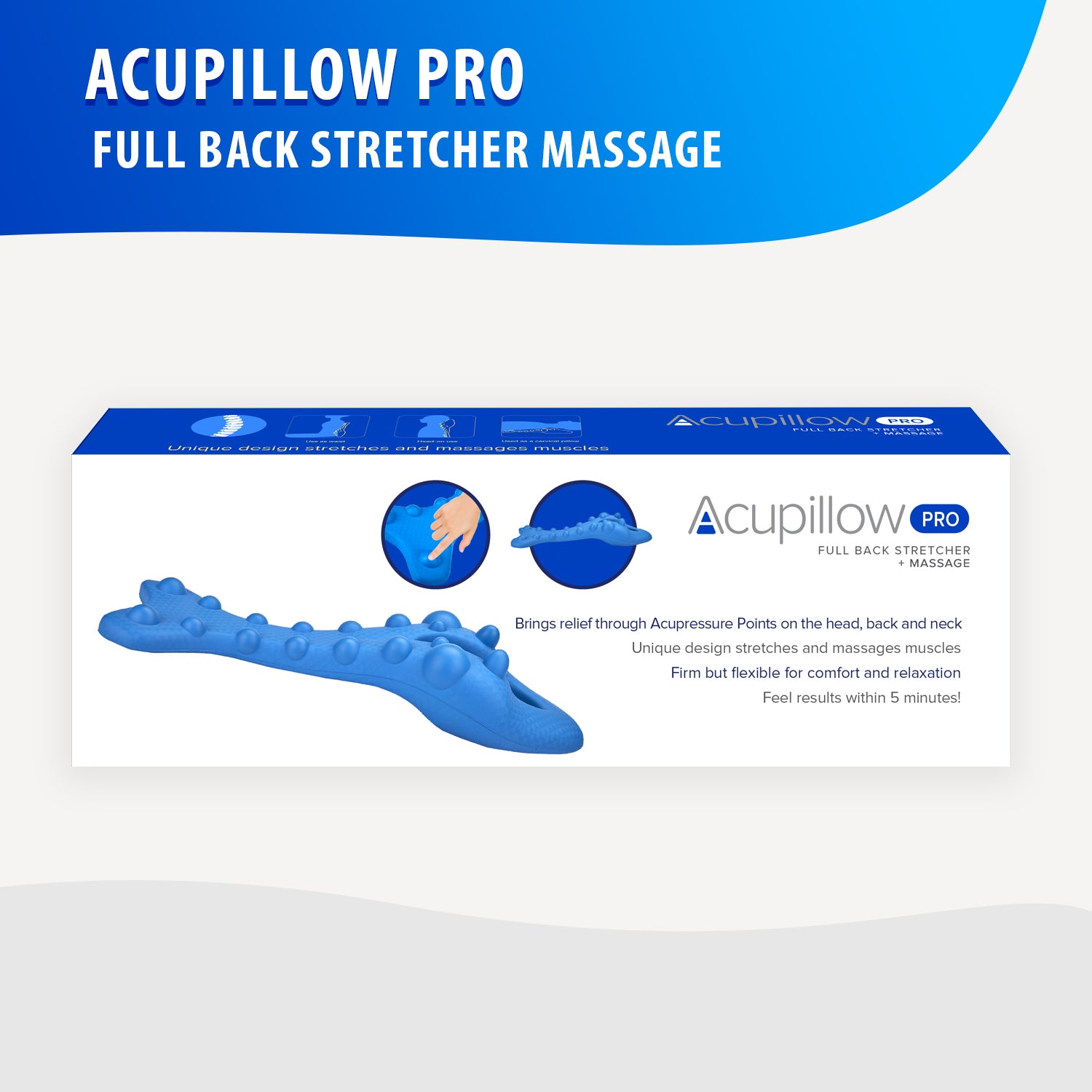 Acupillow Pro chiropractic neck traction device: Full Back Stretch Massage Pillow for Back Pain Relief
Sale price
$ 47.30
Regular price
Acupillow Pro chiropractic neck traction device: Full Back Stretch Massage Pillow for Back Pain Relief
Sale price
$ 47.30
Regular price
Product description
Shipping & Return
Do you often feel like your back is a misunderstood rockstar, screaming for relief in a world of chaotic discomfort? Well, it's time to give it the VIP treatment it deserves. Say hello to the Acupillow Chiropractic Neck Traction Device Pro, the chiropractor's best-kept secret, and the masseuse's envy.
Imagine this: you, reclined on a heavenly cushion, your back and neck sighing with delight as they're serenaded by the gentle magic of the Acupillow Pro. It's not just a pillow; it's your backstage pass to the concert of relaxation, where your back is the superstar.
From top to bottom, this pillow's got your back—literally! It's the ultimate remedy for those "Oh, my aching back" moments. Whether you're a desk warrior, a gym enthusiast, or a Netflix marathoner, this pillow is your new best friend.
So, why choose the Acupillow Pro? Because your back deserves a standing ovation, and your neck craves a standing "ooh" and "ahh." Join the relaxation revolution and let the Acupillow Pro be your back's greatest hit! 
Description:
Acupillow Pro isn't just a pillow; it's your personal back magician. With an extended range of pressure points, it tackles those knots like a pro masseuse. No need for awkward neck collars or uncomfortable contraptions; Acupillow Pro is your cozy companion on the road to relaxation.
Extended Range of Pressure Points: Our Acupressure Pillow is designed to target and relieve tension across the neck, upper shoulders, and back. With an extended range of pressure points, it provides a thorough and effective relaxation experience.
Unmatched Comfort: Say goodbye to cumbersome and uncomfortable neck pain relief devices. The Acupillow Pro cradles your neck with exceptional comfort, making it the perfect sore neck pillow for relaxation and relief.
Neck Curve Correction: Whether it's a pinched nerve, incorrect neck alignment, arthritis, or TMJ, the Acupillow Pro acts as a cranial cradle, restoring the natural curve of your cervical spine for lasting relief.
Fast Results: Experience relief in as little as 5 minutes! The Acupillow Pro works its magic from the very first use, and with daily use, it gradually restores proper neck alignment, providing long-term freedom from neck pain.
Home and Travel-Friendly: Take your chiropractic neck pillow with you wherever you go! Designed for use on any firm surface, it's your portable solution for neck tension relief. Please note that it's not intended for use as a sleeping pillow.
Don't let neck pain hold you back; choose the Acupillow Pro for instant relief and a more relaxed you!
Features:
More pressure points than your favorite gaming controller!

So comfy, it's like your back is getting a bear hug from a cloud.

The ultimate neck curve corrector, bringing harmony back to your spine.

Results? You'll feel the magic in just 5 minutes!

Portable, because relaxation should never take a vacation!
Benefits:
Bid farewell to back acrobatics and embrace the ease of Acupillow Pro.

Reclaim your natural spine curve from the clutches of discomfort.

Fast relief – because you've got Netflix to binge-watch.

Use it at home, on the road, or during your top-secret ninja missions (just kidding).
Why Choose Our Product:
Because life is too short for back pain and too long for complicated contraptions! Acupillow Pro is here to make your world a comfier place, one stretch at a time.
FAQ
How does an acupressure pillow work?
An acupressure pillow, like the Acupillow Pro, works by applying pressure to specific points on your neck and back, releasing tension and promoting relaxation.
Where to place a chiropractic neck traction device?
Place the Chiropractic Neck Traction Device on your neck or upper back area for a targeted massage that helps relieve pain and tension.
How to use an Acupillow Pro acupressure neck pillow?
Simply lay back, rest your neck on the Acupillow Pro, and let it work its magic. 
Do you know the neck massage pressure points for neck pain and shoulder pain?
Yes, the Acupillow Pro targets pressure points along the neck and upper shoulders, providing relief from neck and shoulder pain.
What's the secret to ultimate back pain relief and relaxation?
The Acupillow Pro! It's your ticket to a soothing massage and relief from stubborn back pain, all in the comfort of your own space.
Doctor's Note:
Our imaginary doctor (Dr. Pillowtopus) prescribes Acupillow Pro for a happier, comfier you. Side effects may include increased smiles and reduced back pain.
Satisfaction Guarantee:
If Acupillow Pro doesn't make you do the happy dance, we'll refund your pillow talk. But trust us, that won't happen!
Conclusion:
In conclusion, the Acupillow Pro isn't just a pillow; it's your backstage pass to a world-class relaxation concert starring your back and neck! Say goodbye to those nagging aches and pains with the ultimate backstretch sensation.
Picture this: your back, enjoying a VIP massage, complete with a "Don't Disturb" sign for stress and tension. It's the rock star treatment you deserve.
Whether you're recovering from a day of superhero-level feats or just need a little "me-time" sanctuary, the Acupillow Pro has your back. Literally. It's like a chiropractor, massage therapist, and relaxation guru rolled into one, all without the wait times or scheduling headaches.
So, why choose the Acupillow Chiropractic Neck Traction Device Pro? Because life's too short for back pain, and too long to miss out on relaxation. Join the league of relaxed superheroes today and make your back the star of the show! Your ultimate back pain relief journey begins here.
Shipping cost is based on weight. Just add products to your cart and use the Shipping Calculator to see the shipping price.
We want you to be 100% satisfied with your purchase. Items can be returned or exchanged within 30 days of delivery.