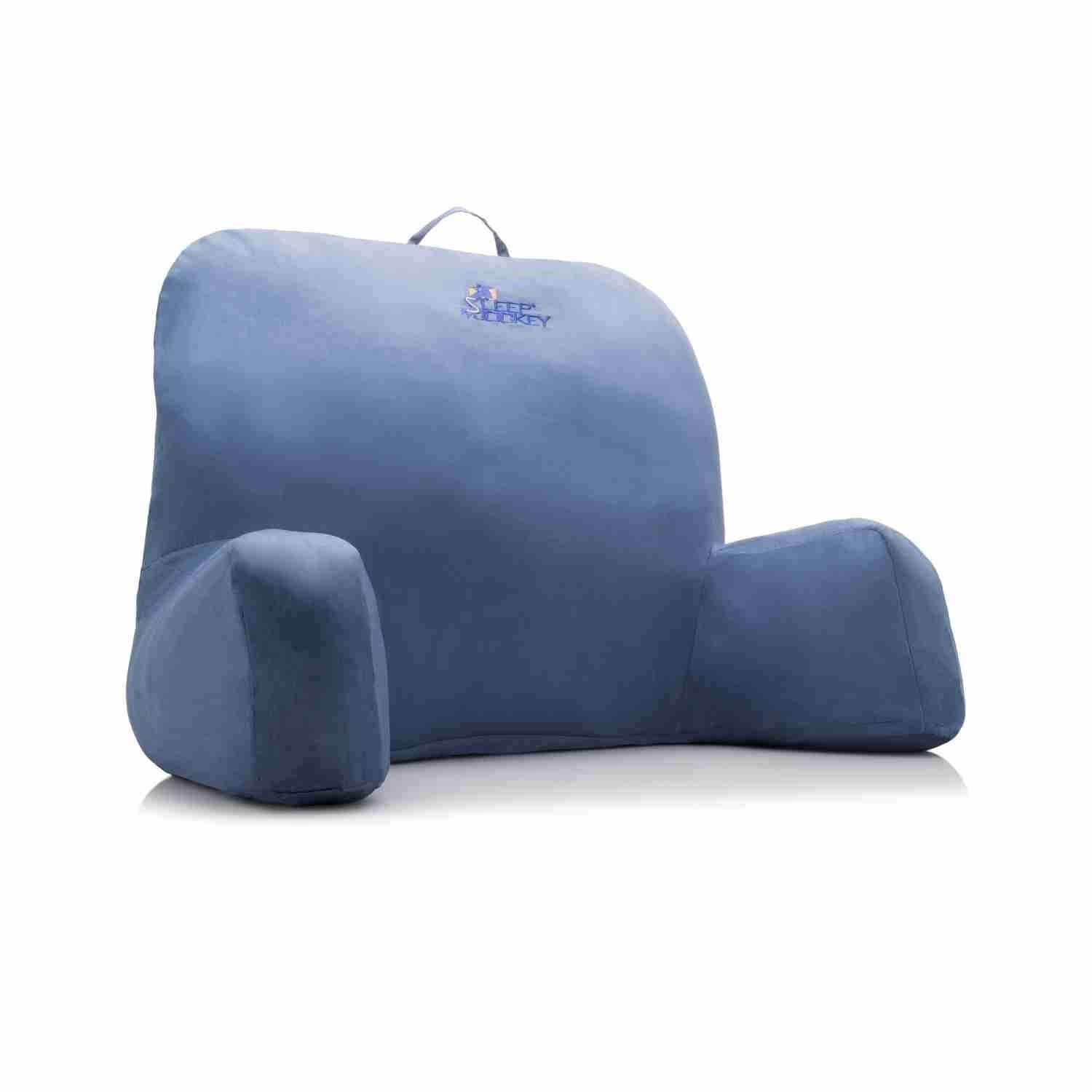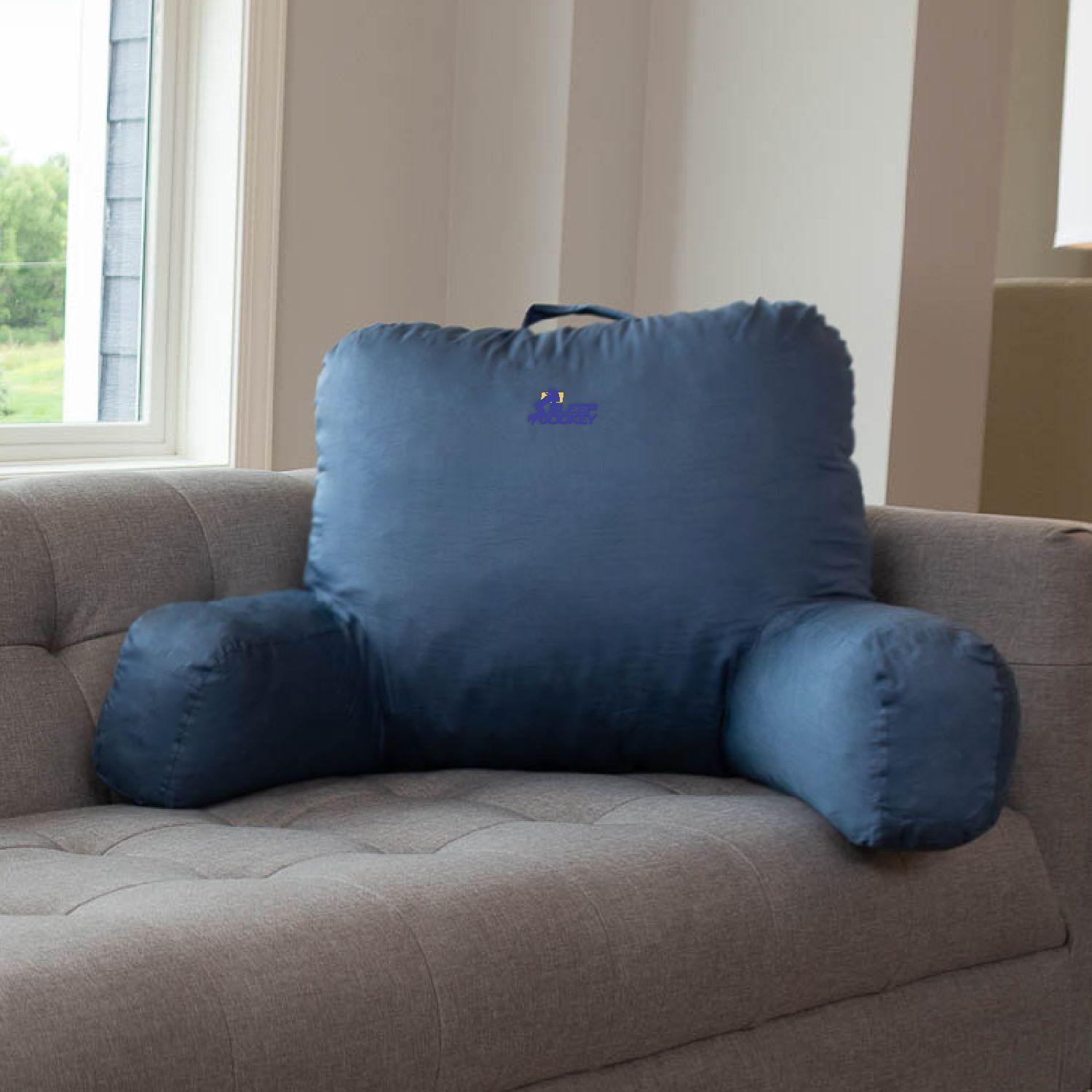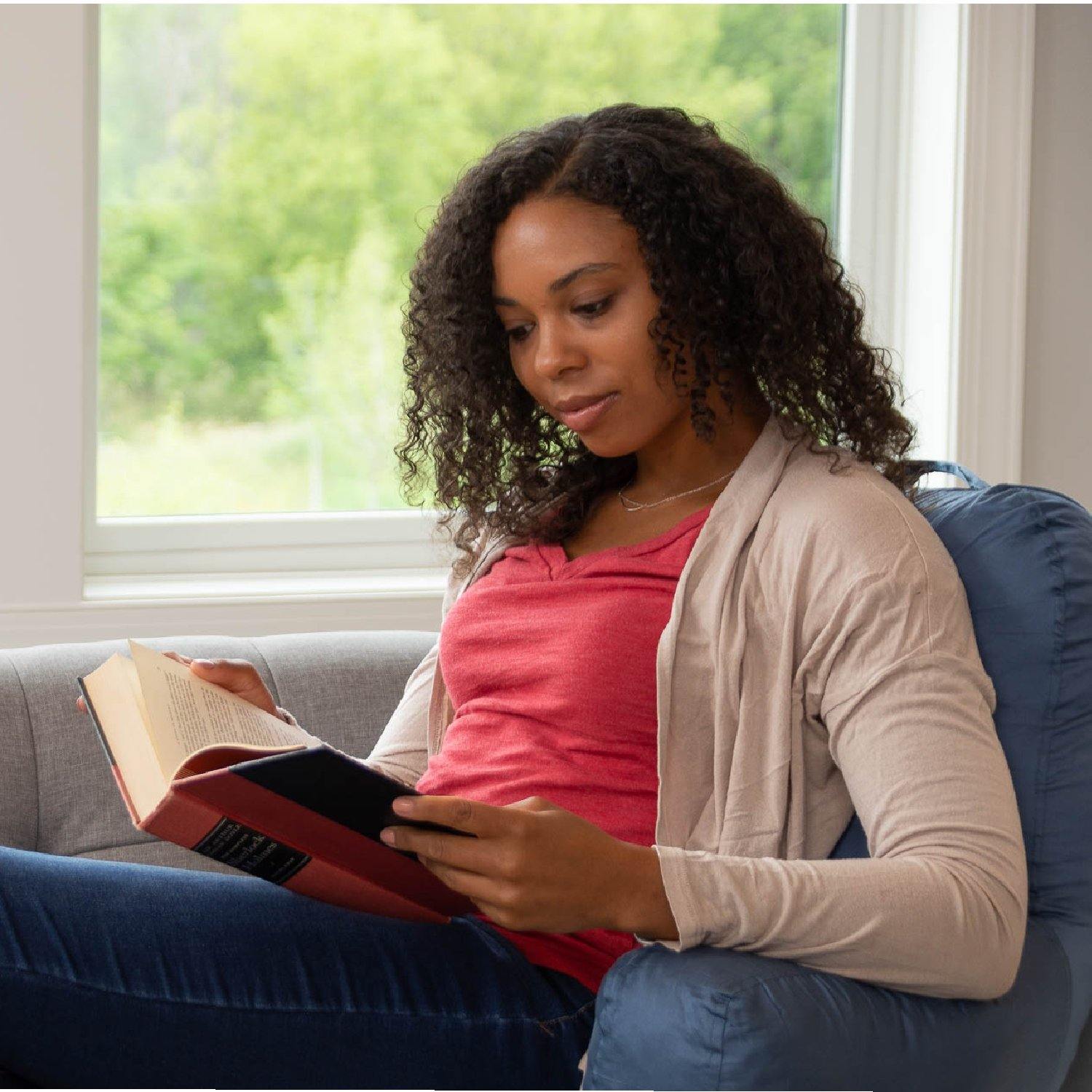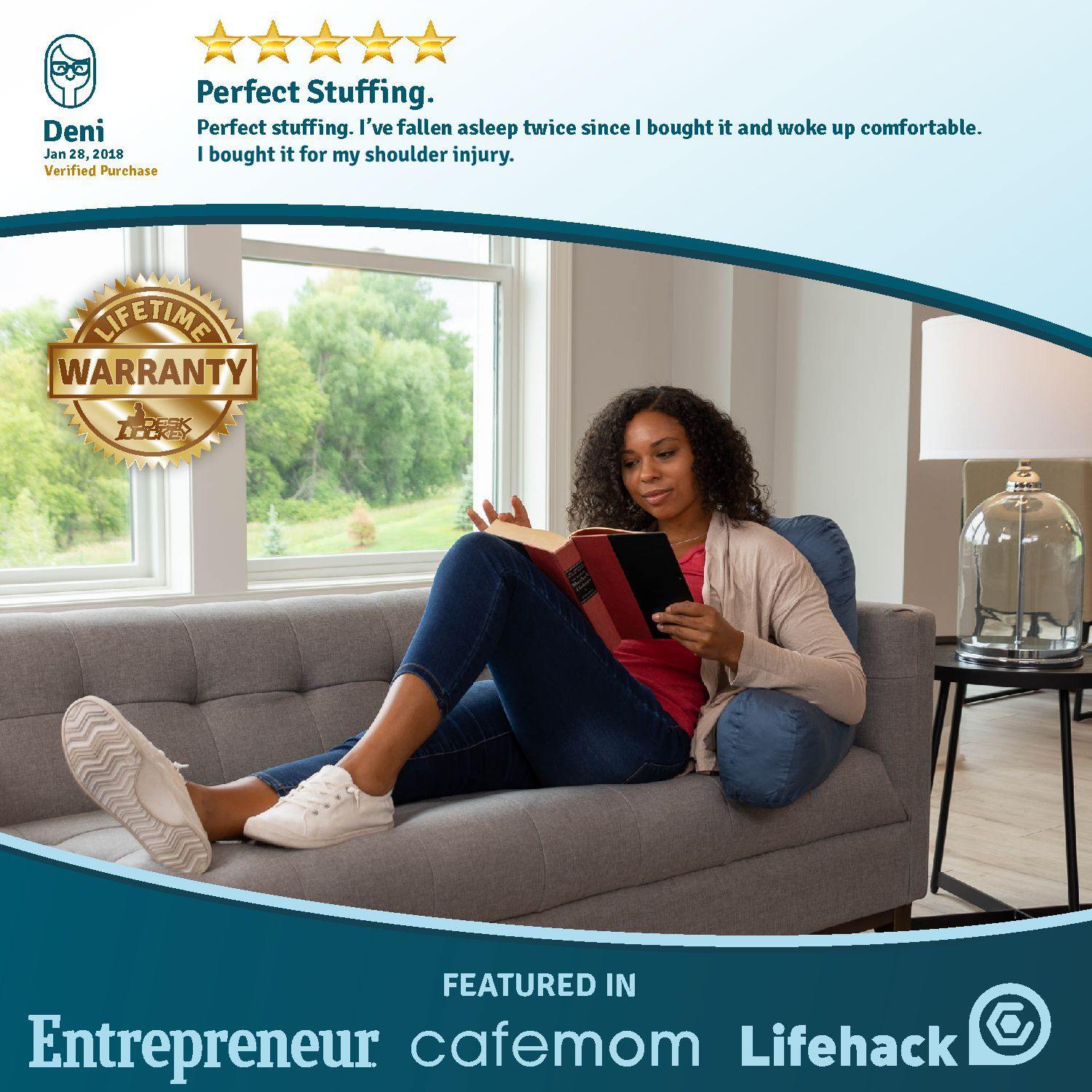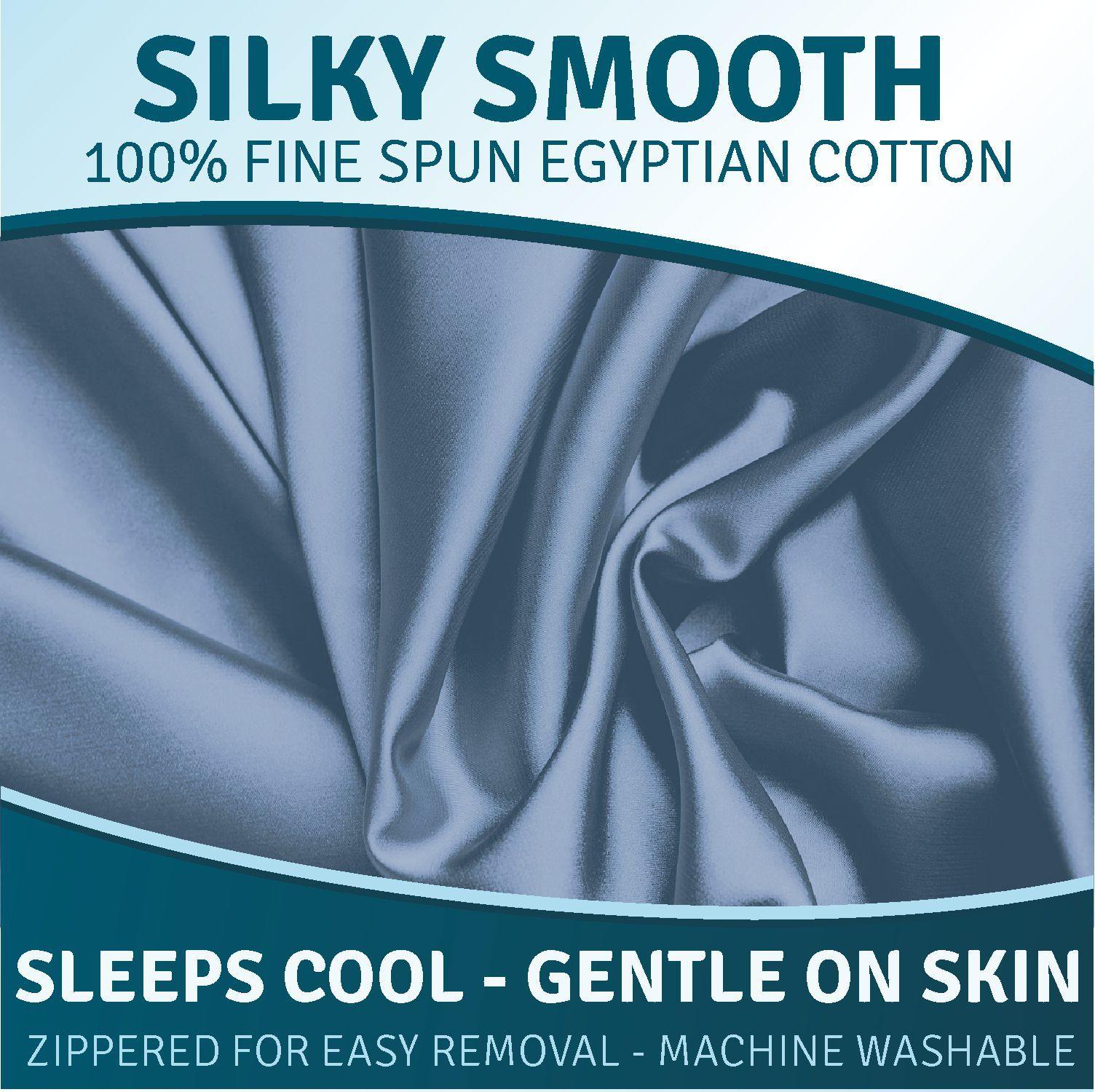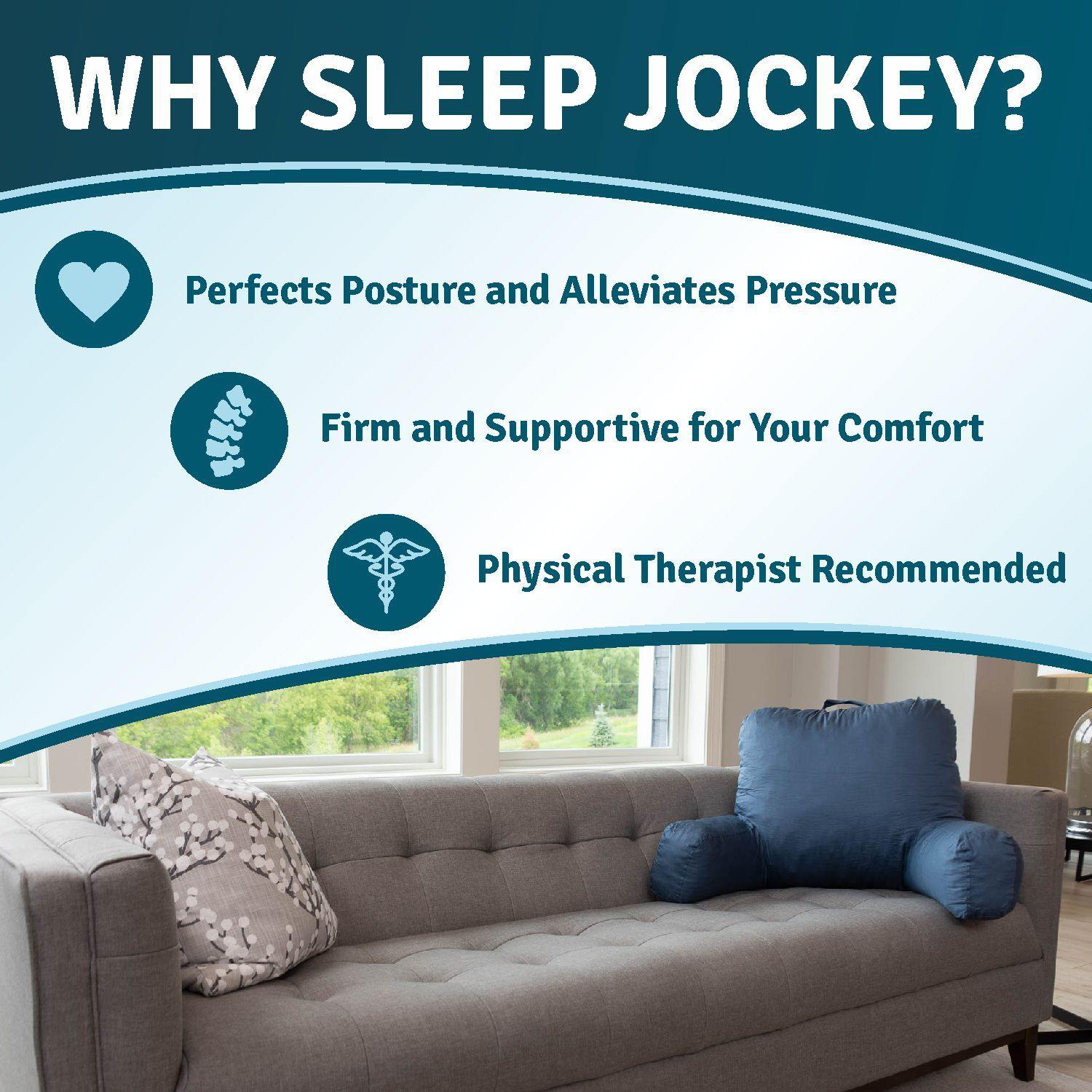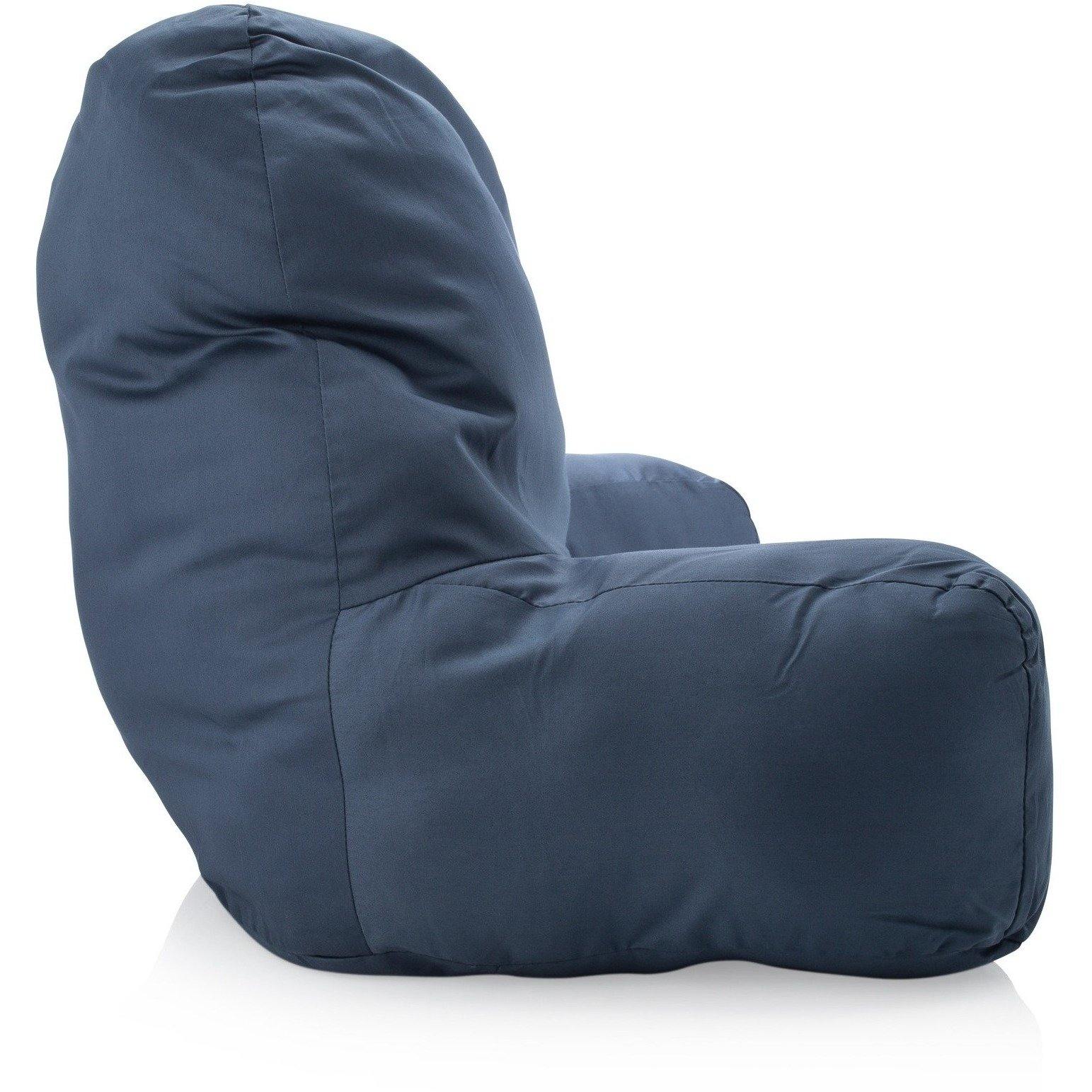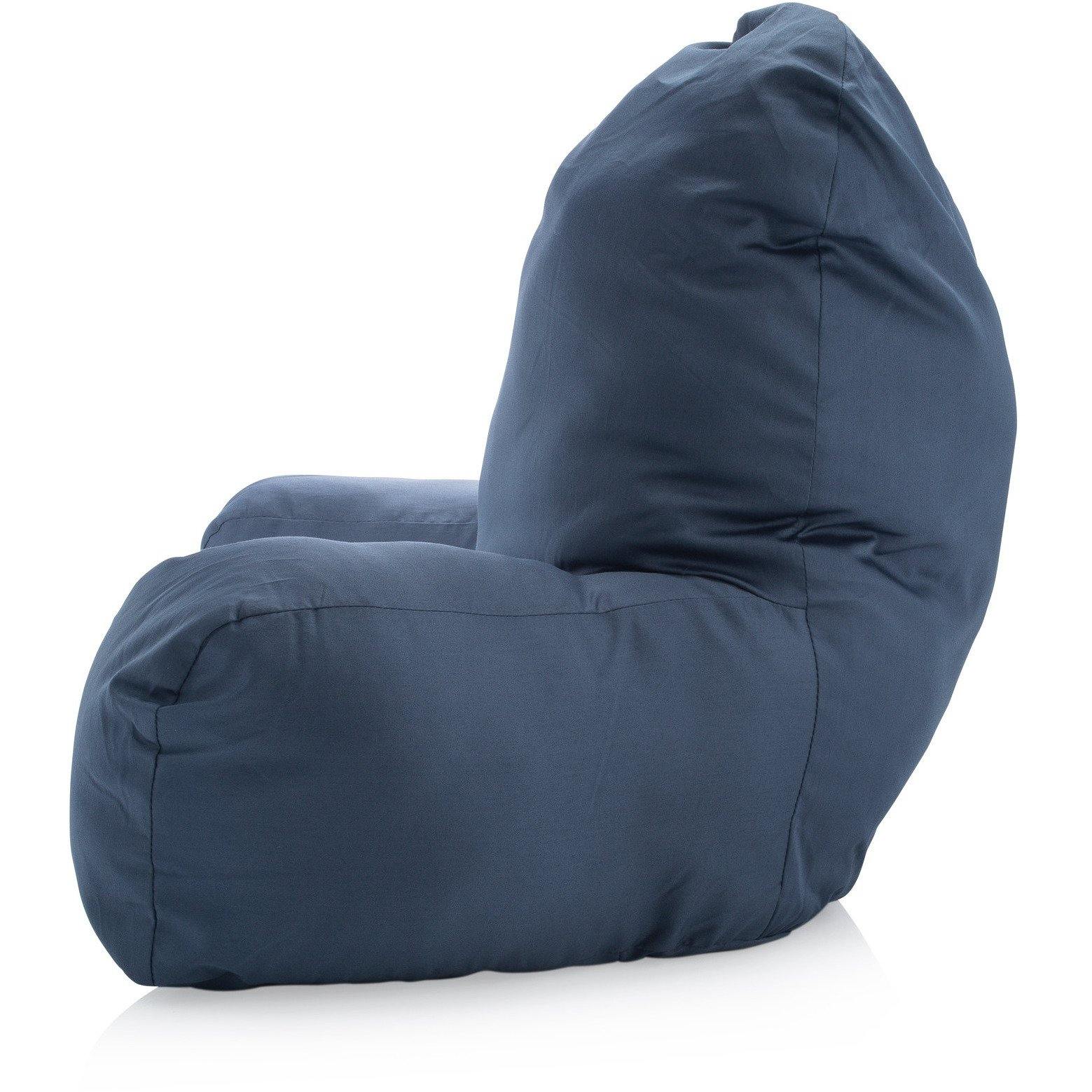 Bed Reading Pillow with Egyptian Cotton Casing
Sale price
$ 64.99
Regular price
Product description
Shipping & Return
Hey there, book lover and comfort crusader! We've got a treat for you that's as soft as a cloud and as epic as your favorite novel. 
It's our Bed Reading Pillow, dressed to impress in Luxurious Egyptian Cotton. And guess what? We've got more than just comfort – we've got a surprise guest, one of the best Dynamic Wedge Cervical Traction Device bedrest pillow, ready to be your neck's superhero while you dive into your literary adventures. Cozy up, laugh out loud, and let's make reading a spine-tingling delight!
Our Best Bed Reading Pillow with Egyptian Cotton Casing isn't just your ordinary reading companion – it's your cozy haven with a twist for a pillow for watching tv in bed. And that twist? The dynamic wedge cervical traction device backrest pillow for bed is ready to rescue your neck from discomfort as you dive into your favorite books as your favorite reading backrest pillow. It also works as a support pillow for sitting up in bed.
Description:
Picture this: sinking into plush comfort with our Twin Bed Reading Pillow, enveloped in the luxury of Egyptian Cotton. But hold on, there's more! The dynamic wedge cervical traction device ensures your neck stays as happy as your imagination.
LOUNGE COMFORTABLY WHILE SITTING IN BED - Finally, you can quit propping and changing pillows in an endless attempt to get cozy! Our Bedrest and Bed Reading Pillows are designed with you in mind. Our Supportively Cozy System mimics the feel of your favorite pillow while providing enough support in the correct places to allow you to sit comfortably upright in bed.
EGYPTIAN COTTON ULTRA LUXURIOUS 300 THREAD COUNT - Stay away from the sweaty back trap! What good is a bedrest cushion if it retains heat and causes you to sweat? There will be no thick twill or fleece here. Every Sleep Jockey Bedrest Pillow is wrapped in a luxurious Ultra-Premium 300 Thread Count Egyptian cotton that is so soft and comfortable you'll forget you're sleeping.


SUPER-PLUSH FOR A DOWNY FEEL - Fill your new Bedrest with eco-friendly recycled polyester. The pillow will provide the soft feeling you expect only from this pillow in the world's most luxurious hotels!
"THANKS, A LOT, MOM!" KIDS adore us! - Provide a comfortable space on the bed for the kids to do their homework or read their favorite comic book! You can make any space on the floor ideal for movie night!


Key Features
300 Count Premium 100% Egyptian Cotton Cover

100% Polyester Fill

2-year warranty

60-Day Satisfaction Guarantee
Product Dimensions    21 x 18.5 x 8.2 inches
Item Weight    2.9 pounds


Benefits:
Indulge in luxurious reading comfort

Dynamic neck support for pain-free reading

Promotes proper posture and relaxation


Why Choose Our Product:
We're not just offering a pillow; we're gifting you a haven pillow support for reading in bed and a companion for your neck's well-being. Choose us for innovation, quality, and the ultimate reading escape.


Satisfaction Guarantee
WE CARE ABOUT YOUR SATISFACTION! If you are not happy with your purchase for any reason, we will return your money!
60 days! Our policy is valid for 60 days. That's a full two months to properly appreciate all of the advantages of sitting comfortably!
FAQs:
Is the backrest pillow adjustable?
Ans: Yes, the ergonomic Bed Reading Pillow for sitting up in bed comes with an adjustable angle, allowing you to find the perfect comfort position while enjoying your reading sessions.
Can I use a backrest pillow on other furniture, like a sofa or a chair?
Ans: Absolutely! The versatile Bed Reading Pillow is designed to provide support and comfort on a variety of furniture pieces, including sofas and chairs.
What materials are backrest pillows made from?
Ans: Therapeutic Backrest pillows are expertly crafted from premium materials, including the luxurious Egyptian Cotton casing that adds a touch of comfort and luxury to your reading experience for a pillow for sitting in bed.
Is the cover of the backrest pillow removable and washable?
Ans: Certainly! The cover of the Reading in Bed Pillow is designed to be removable and washable, ensuring easy maintenance and keeping your reading oasis fresh and clean.
Can I travel with a backrest pillow?
Ans: Absolutely! The Bed Reading Pillow's compact design makes it travel-friendly, allowing you to take comfort and support with you wherever you go.
What sizes are available for backrest pillows?
Ans: Backrest pillows come in various sizes to cater to your individual preferences and seating needs, ensuring you find the perfect fit for your comfort and relaxation.
How do I clean and maintain my backrest pillow?
Ans: For easy upkeep, regularly remove the cover of the Reading Pillow for the bed and machine wash it as needed. This simple maintenance routine will help keep your reading haven fresh and comfortable.
Conclusion:
Experience reading like never before – in unmatched comfort and with unexpected neck support. Embrace your haven of relaxation and dive into a world of stories, all while cherishing your neck's well-being. Get ready to snuggle up in luxury and dive into adventures with our Bed Reading Pillow. But wait, there's a plot twist! 
Our secret weapon, the Dynamic Wedge Cervical Traction Device, is here to rescue your neck from any plot twists of its own and works as a reader's pillow. 
Whether you're lost in a story or sipping tea, your comfort and neck's well-being are our heroes. So, say goodbye to discomfort and hello to endless laughs, relaxation, and epic reads. Your neck will thank you, and your imagination will high-five you!
Shipping cost is based on weight. Just add products to your cart and use the Shipping Calculator to see the shipping price.
We want you to be 100% satisfied with your purchase. Items can be returned or exchanged within 30 days of delivery.