Massotherapy Self Massage Tools Roller for Neck and Shoulders by Dr. Necky - Trigger Point Massager for Tension Relief - Therapeutic Myofascial Releas
Regular price
$ 12.65 USD
Regular price
Sale price
$ 12.65 USD
Unit price
per
Sale
Sold out
WORKS LIKE A PROFESSIONAL MASSEUSE: It would be great if we could have a personal masseuse on hand for stressful moments, post-workout, or any other neck and shoulder tightening events. Dr. Necky's neck and shoulder massager tool can help relieve tension, relax, and soothe sore muscles anytime - no appointment necessary!

USE FOR LIGHT MASSAGE OR DEEP TISSUE RUB: Whether the knots in your shoulder feel rock hard or you just need a light, relaxing touch, this self massage trigger point tool can work it out. The four rolling wheels have a specially designed knuckle-like pattern that works great for getting in there to loosen up tight muscles and knots. Apply less pressure and it works great for a soothing light massage.

ESSENTIAL TOOL FOR SELF-CARE: We live in a busy world and we're constantly on the go, but more than ever we are realizing the importance of taking proper care of ourselves - a little care can go a long way. Self caremassage tools for your neck and shoulders are an amazing way to take care of tightness, soreness, and stress tension that can build up in those areas and help promote some well-needed (and deserved) relaxation.

REVITALIZE NECK AND CERVICAL REGION: Long hours at a desk or in a car have become the way of modern life, but it can take a toll on your neck and shoulders. More than ever a massage tool for your neck and shoulders is a necessary way to care for these trouble areas - helping to roll out tight spots and keep muscles loose, limber, and feeling fine.

MASSAGE ON THE GO: Bring a mini-masseuse with you anywhere you go! This shoulder and neck pain tool has a compact, travel-friendly design which means you can take it just about anywhere. At work, in the car, on vacation, business trips, or when you're just too busy to see a professional. No electricity is required making it a super convenient tool.
Share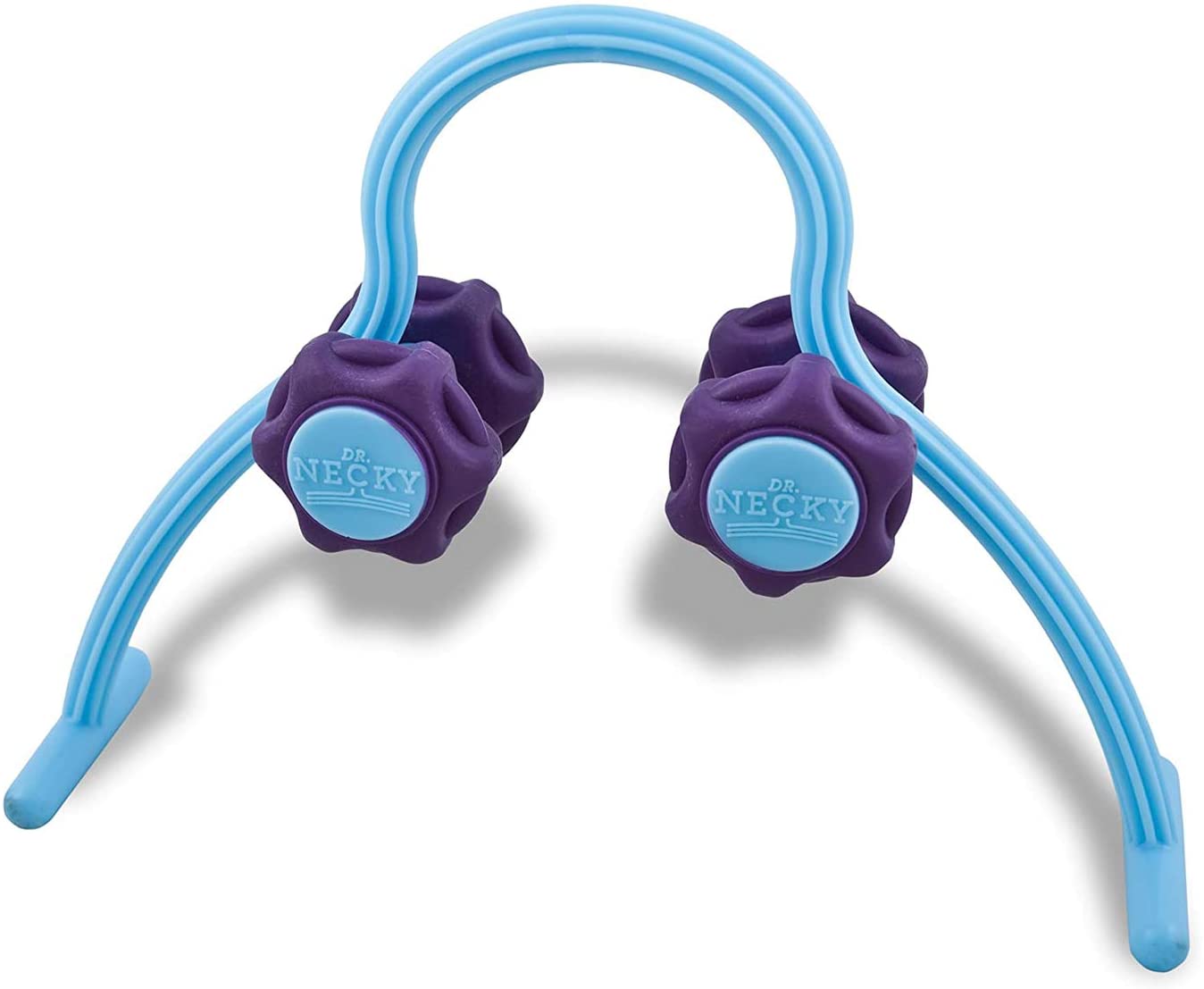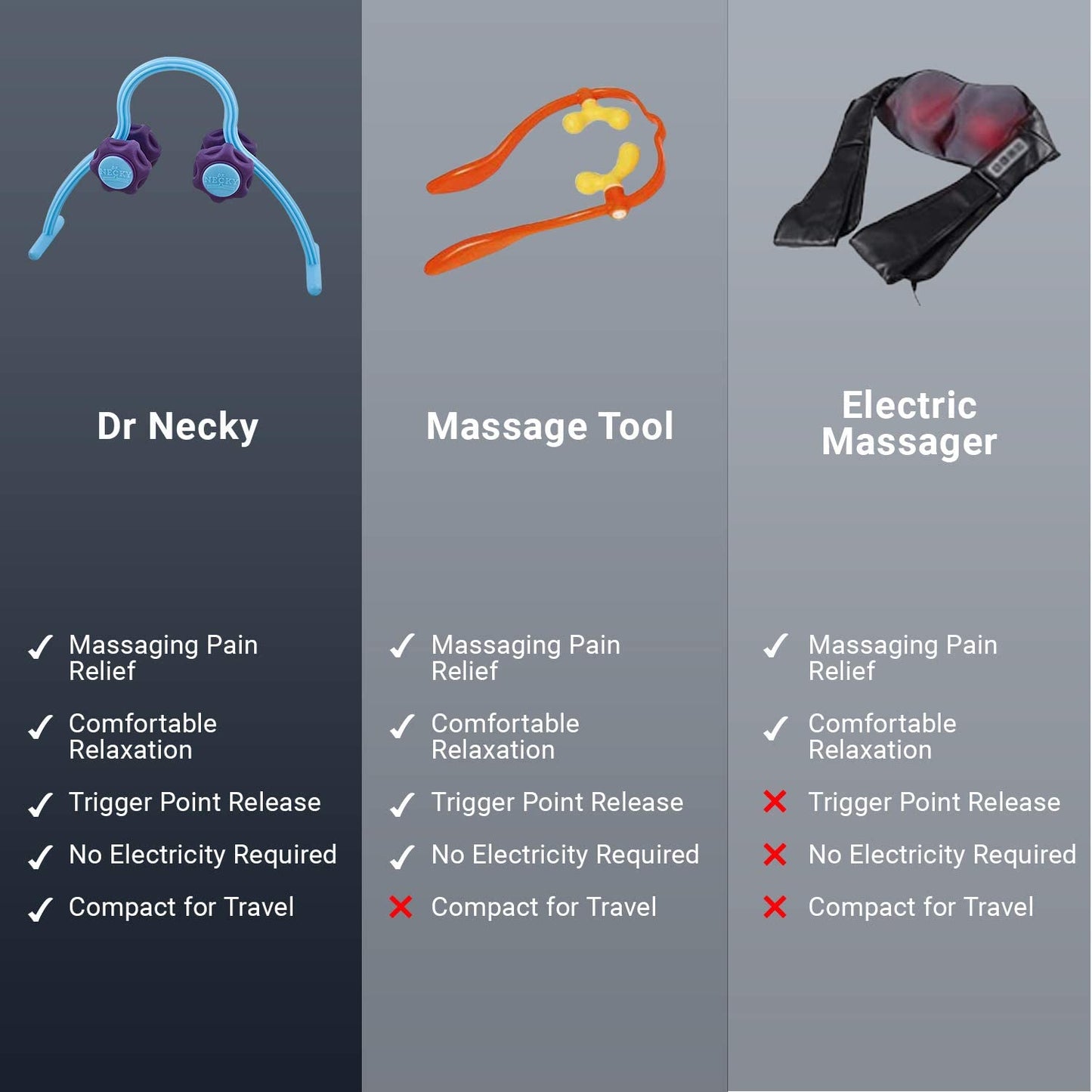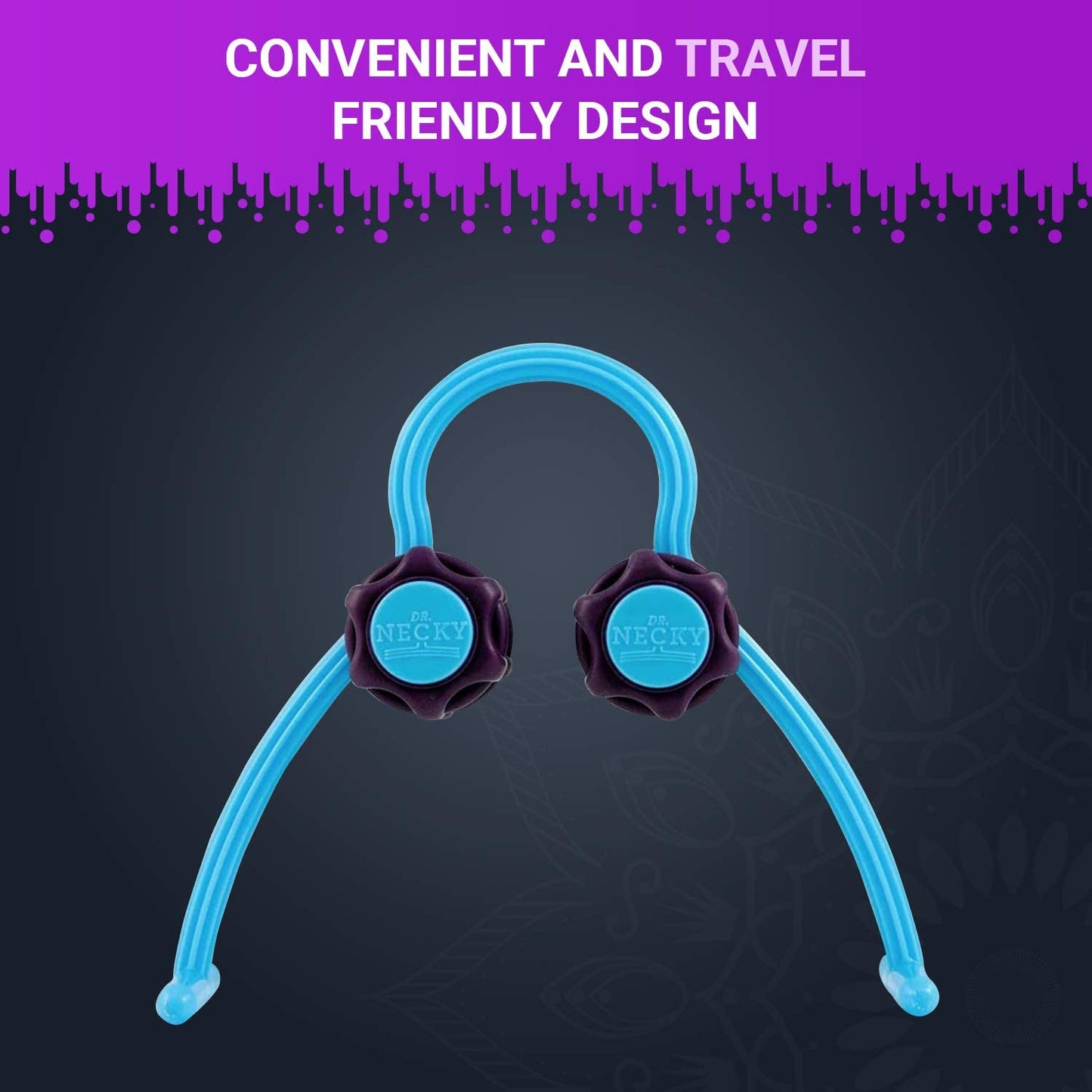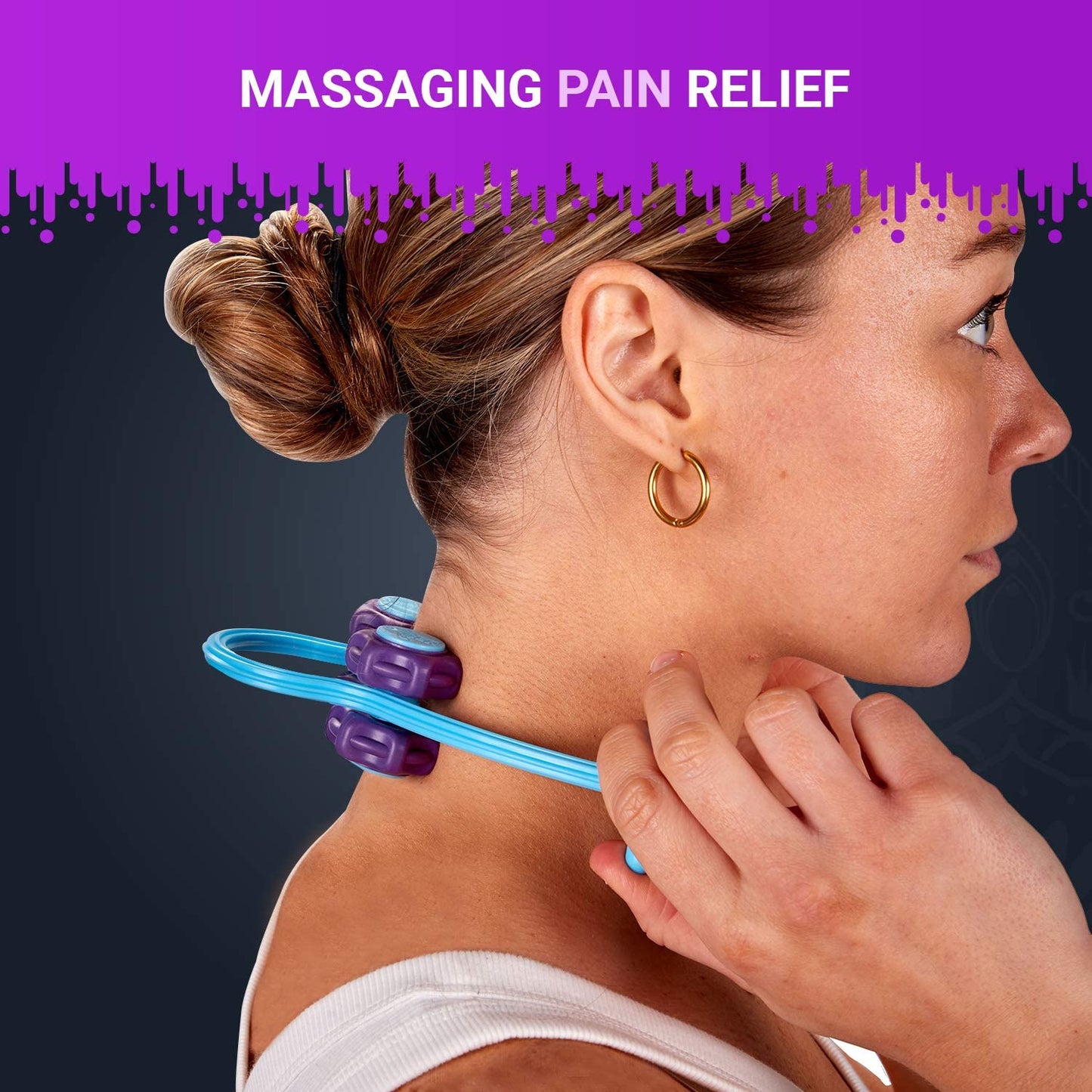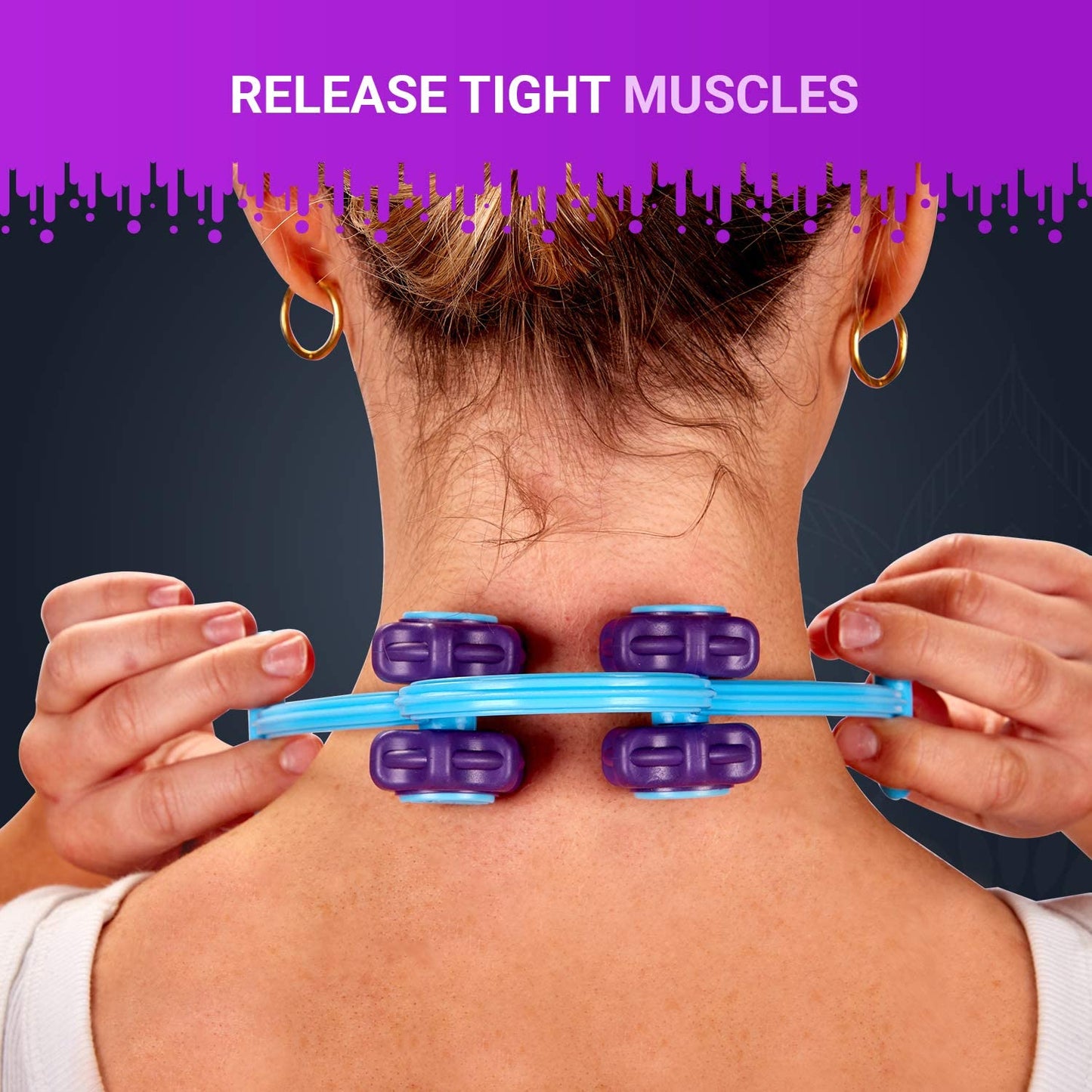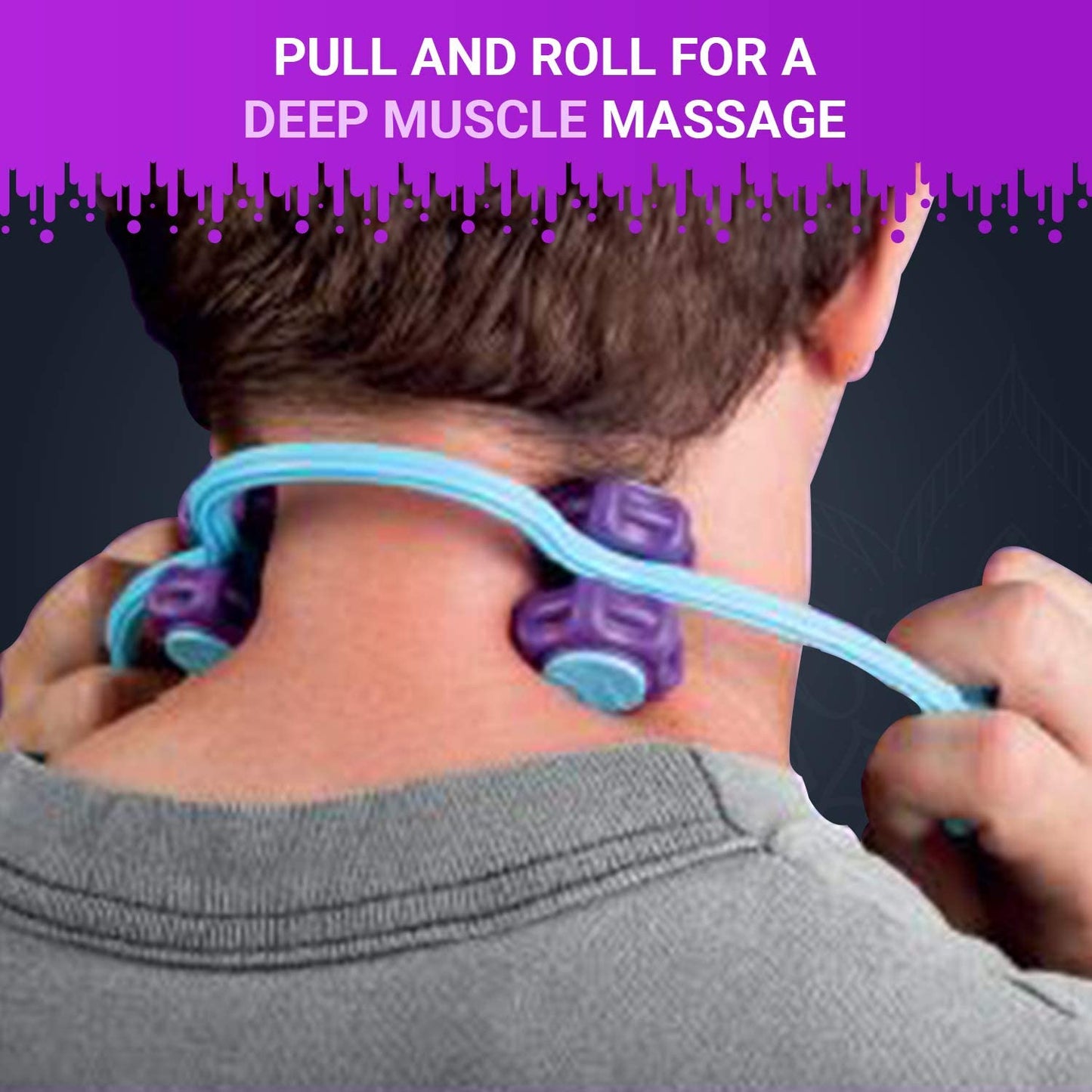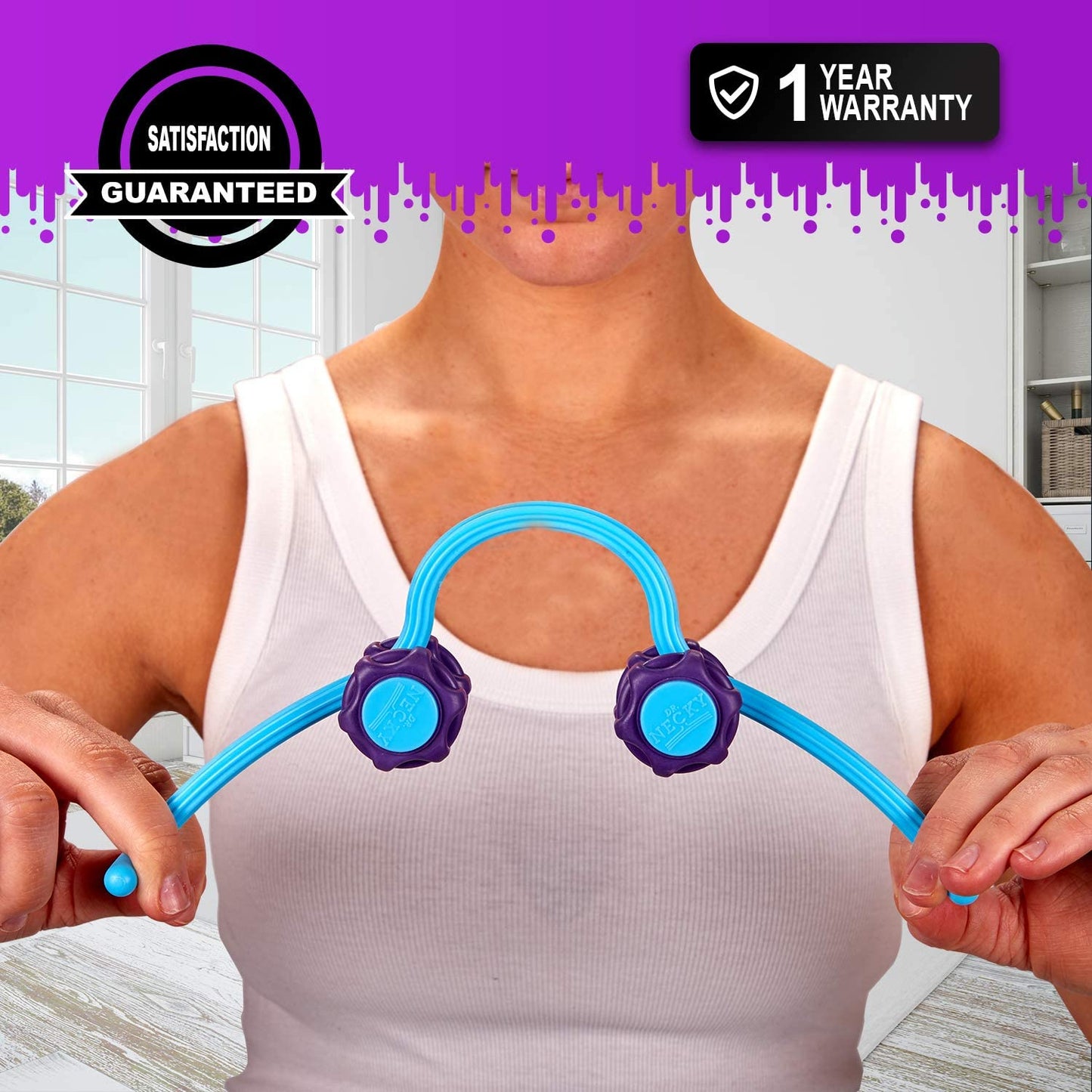 Our Story
For over 25 years, Kit Feuerhelm crunched numbers as a dedicated CPA. With endless tax seasons came relentless aches from hours at his desk. The pain began to hinder his focus, until one day, a discovery changed everything: Desk Jockey. The relief was so profound that Kit didn't just become a customer—he bought the company. Now at the helm, he's expanded its offerings, introducing innovative pain therapy solutions. With Kit's touch, Desk Jockey ismore than a brand—it's a personal mission to bring comfort to everyone's life.
FREE SHIPPING NATIONWIDE

Delivery is on us for all orders over $40

DESK JOCKEY

Products for all areas of the body.

100% MONEY BACK GUARANTEE
Frequently Asked Questions
Will the Desk Jockey cushion relieve my pain?

All Desk Jockey products come with our Pain Free Guarantee. We believe so strongly that THIS IS WHAT YOU'VE BEEN SEARCHING FOR that WE GUARANTEE IT! Because every "body" is different, every persons conditions and ailments are different, and because we want our customers to buy with confidence we have implemented this very bold guarantee. If our products do not deliver a pain free sitting experience (or for any other reason), we will provide a no questions asked, hassle-free refund. Simply return the cushion to us within 60 days.
Can Desk Jockey cushions be used in bed or for sleeping?

While our cushions are designed primarily for active day use such as in-office settings, cars, and in the home, some of our products can comfortably be used for sleep purposes. Specifically, our neck support cushion which many Desk Jockey customers comfortably use as a neck roll.
Does the cover come off (for washing)? Does it have good air ventilation?

Yes, all Desk Jockey cushions come with zippered cover that is easily removed and can be machine washed. Which means you can keep your Desk Jockey cushion looking and smelling great for years.
Do you need to use both the seat cushion and the lumbar cushion in conjunction with each other?

Every "body" is different and some users may prefer to use both the lumbar and the seat cushion simultaneously while others may prefer to just use the seat cushion or lumbar cushion. They are not designed to be dependent on each other.