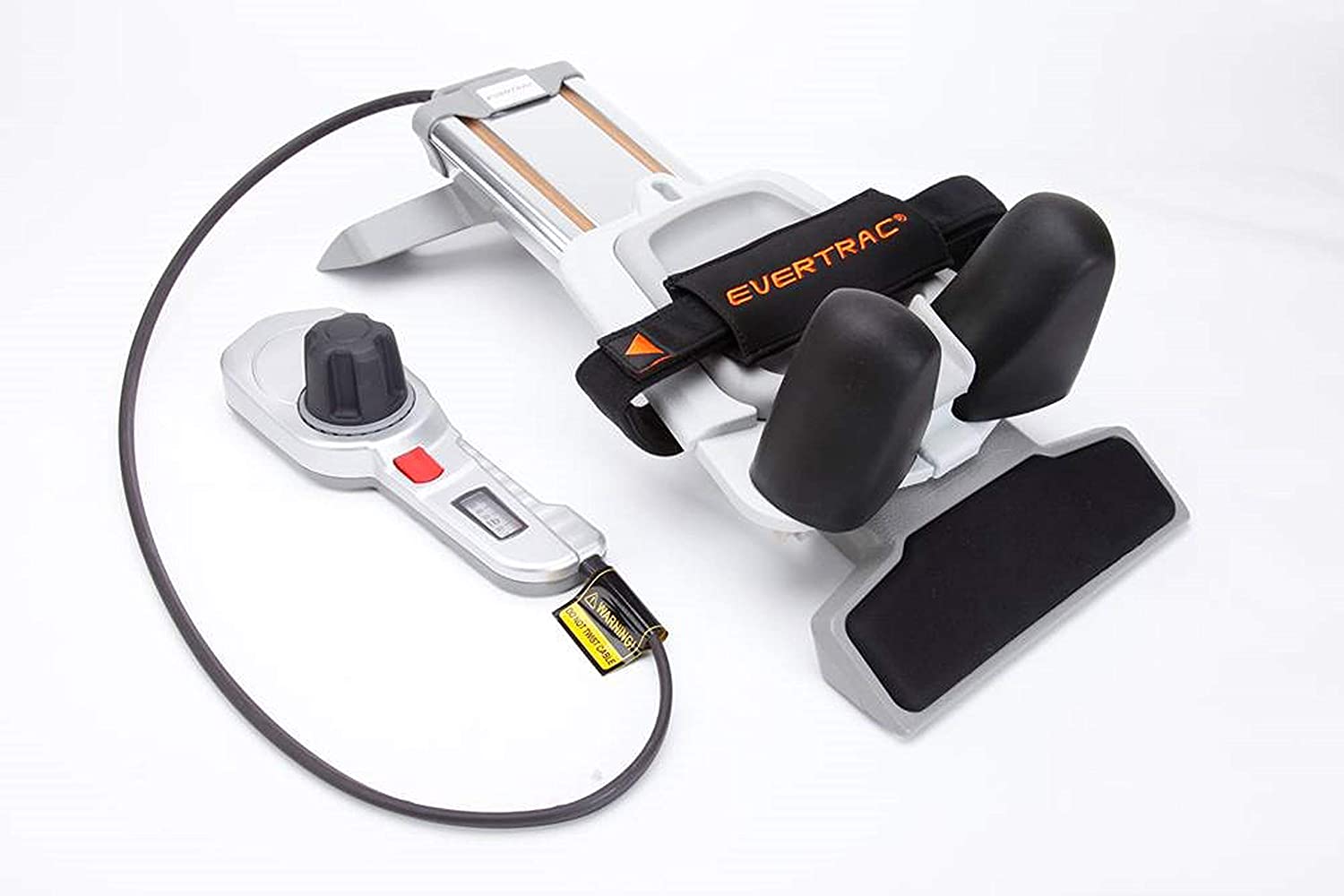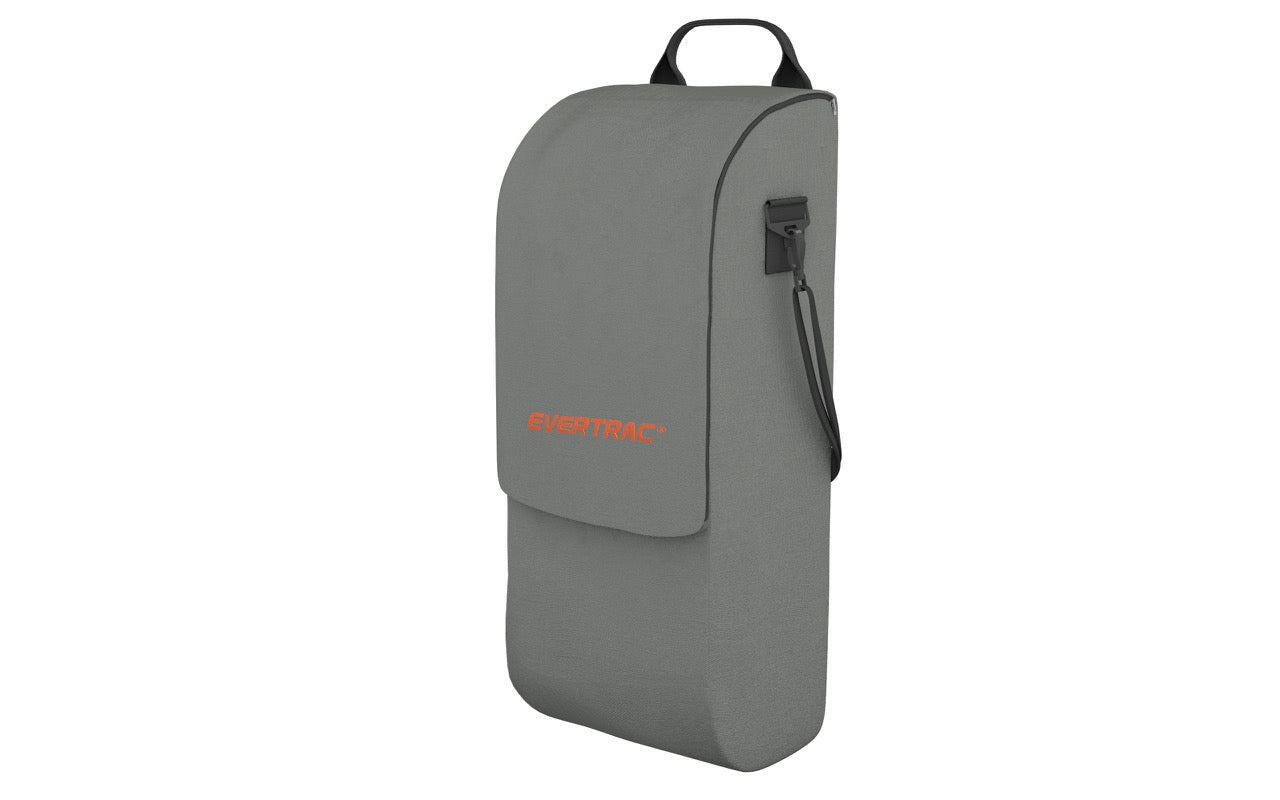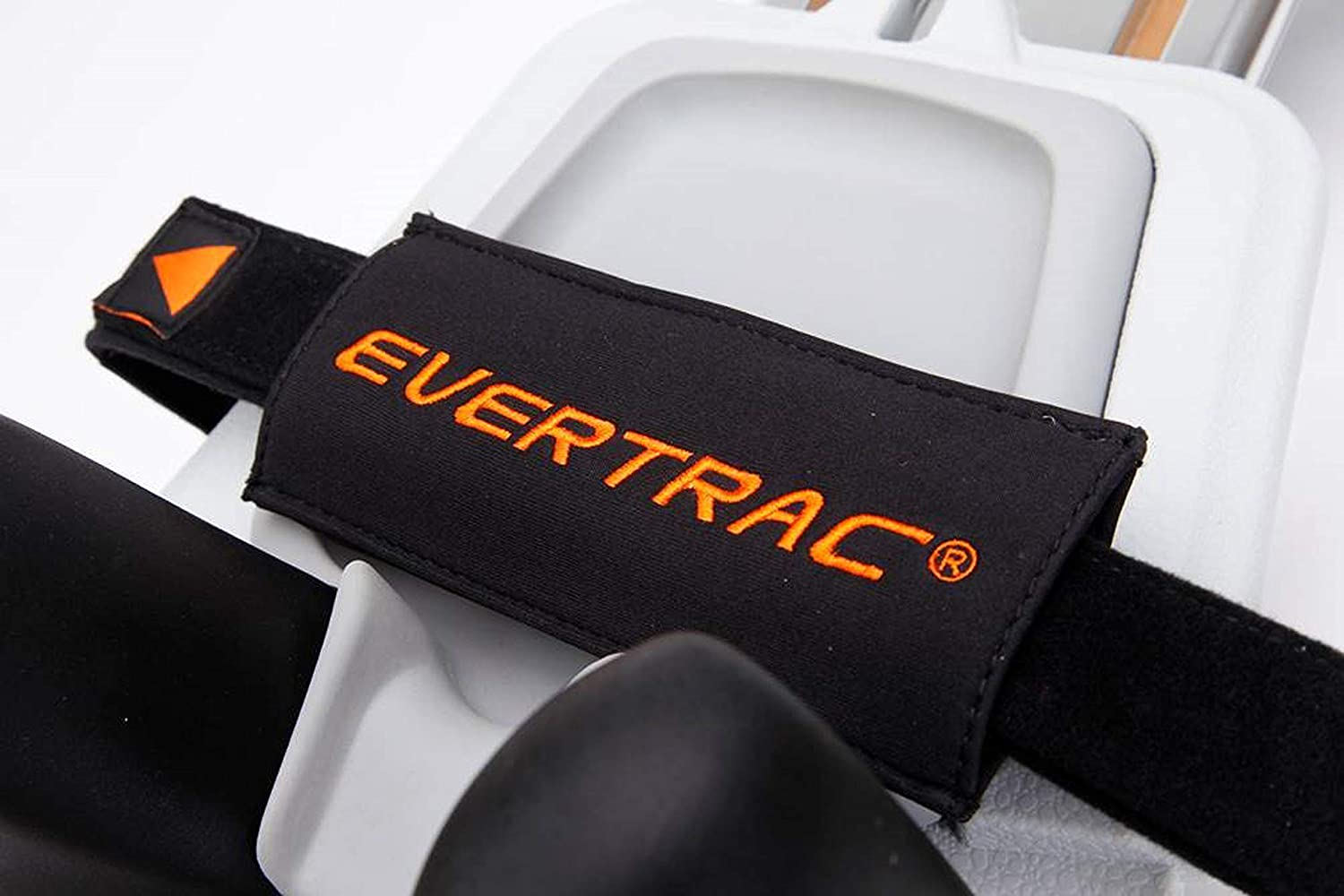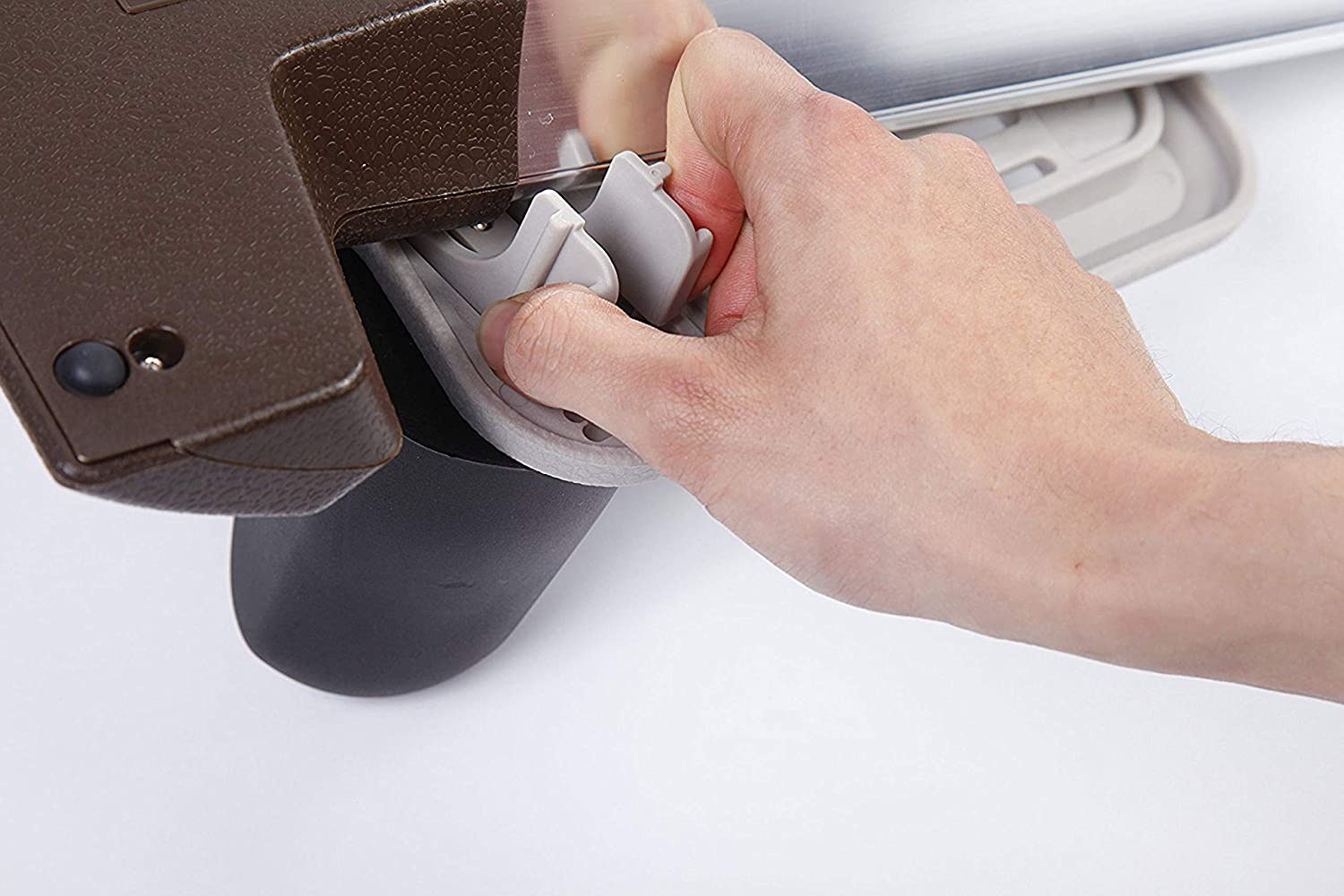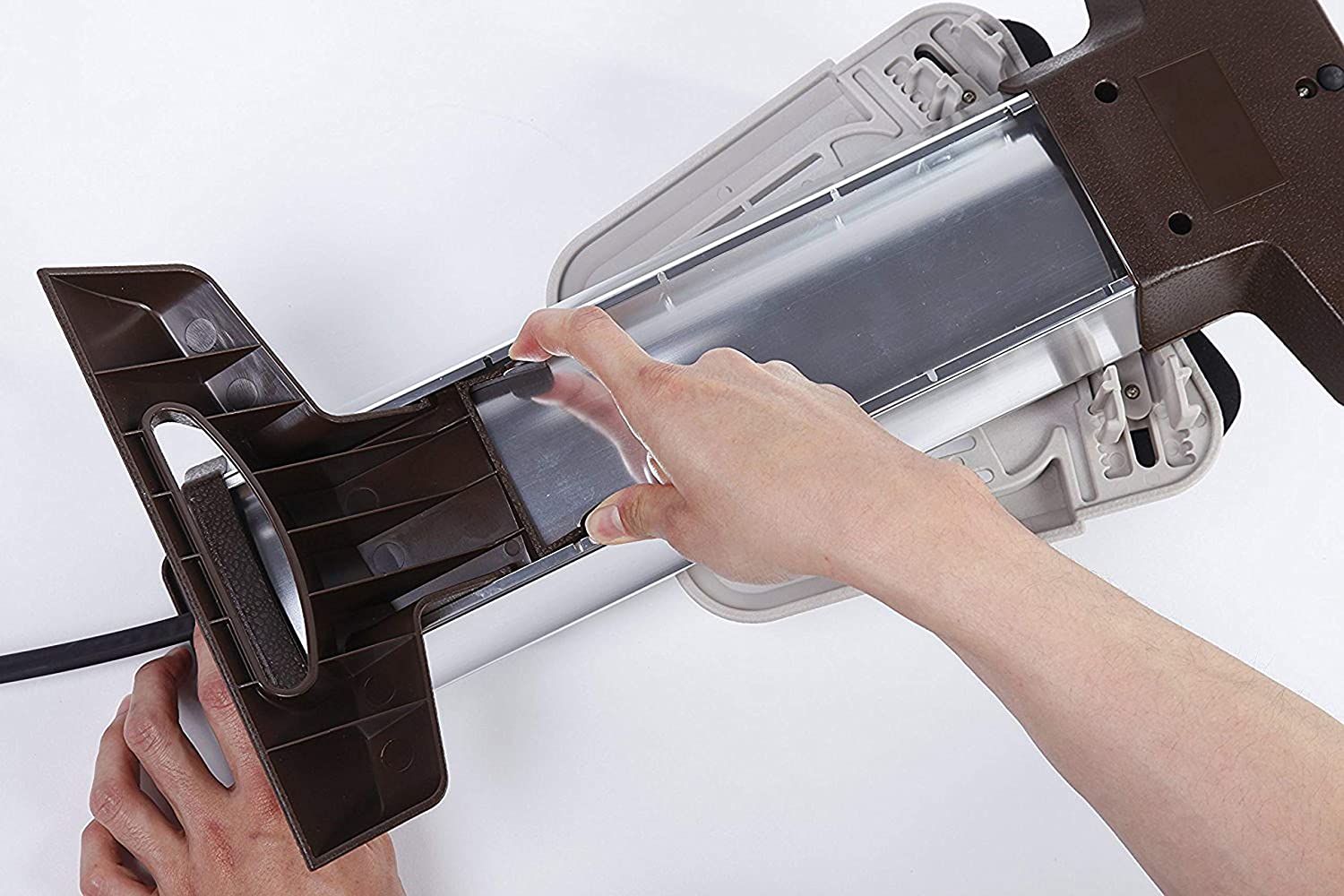 Innovative EverTrac Home Neck Stretcher Device
Sale price
$ 594.00
Regular price
Innovative EverTrac Home Neck Stretcher Device
Sale price
$ 594.00
Regular price
Product description
Shipping & Return
Say hello to the EverTrac Cervical Neck Traction Device, your ticket to revolutionary neck relief right in the comfort of your home. Made in Taiwan, this remarkable neck stretcher device is here to transform the way you experience pain and discomfort in your neck.
Imagine a world where neck pain is a thing of the past. With EverTrac, that dream becomes a reality. Its cutting-edge Direct Cable Technology ensures precise neck traction at home without the hassle of air, making it effortless to use. In just a few turns of the neck traction device's knob, you'll feel the soothing relief as it targets your neck and eases the strain on your jaw.
Don't settle for outdated solutions. Choose EverTrac, your trusted partner for superior neck relief and comfort with this neck stretcher device.
Description
The EverTrac Cervical Neck Stretcher Device is a game-changer for at-home neck relief. It's your ultimate cervical decompression device, employing Direct Cable Technology to provide precise cervical traction, easing tension in the cervical area. With just a few turns of the traction knob, this cervical traction kit will make you feel the difference. No air is needed, eliminating leaks and ensuring accuracy. Doctors recommend it for musculoskeletal and neurological disorders, and it provides pain alleviation, muscular relaxation, and superior cervical decompression too.
Features
Effortless Traction: Easily achieve relief with minimal effort.

Air-Free Design: No air leakage, thanks to Direct Cable Technology.

Doctor-Prescribed Traction: Follow your healthcare professional's recommendations.

Ready-to-Use: Simple "Turn and Release" operation.
Benefits:
Relieves pain and muscle spasms.

Decompresses spinal structures.

Safe and effective for home use.

Superior to older market options.
Why Choose Our Product: Opt for EverTrac because it offers effortless relief, precise traction, and an air-free design, setting it apart.
FAQs:
What is a neck stretcher for? 
A neck stretcher like EverTrac provides traction to relieve neck pain and reduce strain.
What does the cervical home traction unit treat? 
It treats musculoskeletal or neurological cervical spine impairments, relieving pain and relaxing muscle spasms.
How long should I do cervical traction at home? 
Follow your doctor's recommendations; do not exceed their guidance.
What is the success rate of cervical traction? 
Success varies, but many users find relief with proper usage.
What is the difference between traction and decompression of the neck? 
Traction involves stretching the neck, while decompression relieves pressure on spinal structures.
Doctor's Note:
Always adhere to your doctor's advice and recommendations. Avoid exceeding their prescribed traction force.
Satisfaction Guarantee:

We're confident you'll find relief with EverTrac. If not, we offer a satisfaction guarantee.
Conclusion:

In your journey to conquer neck pain, EverTrac, the ultimate cervical neck traction device, is your unwavering ally. This cervical home traction unit redefines the game with its unmatched ease of use and advanced technology. You deserve a life free from the limitations of neck discomfort, and EverTrac, the neck traction device for home, is here to make that a reality.
Trust in the wisdom of healthcare professionals and follow their guidance while using EverTrac, the cervical neck stretcher. We guarantee your pleasure and are convinced you will receive the relief you seek.
So why wait? Embrace the future of neck pain relief today with EverTrac, the home traction unit for neck. Bid farewell to discomfort and say hello to a brighter, pain-free tomorrow. Your neck will thank you, and your life will never be the same again.
Shipping cost is based on weight. Just add products to your cart and use the Shipping Calculator to see the shipping price.
We want you to be 100% satisfied with your purchase. Items can be returned or exchanged within 30 days of delivery.