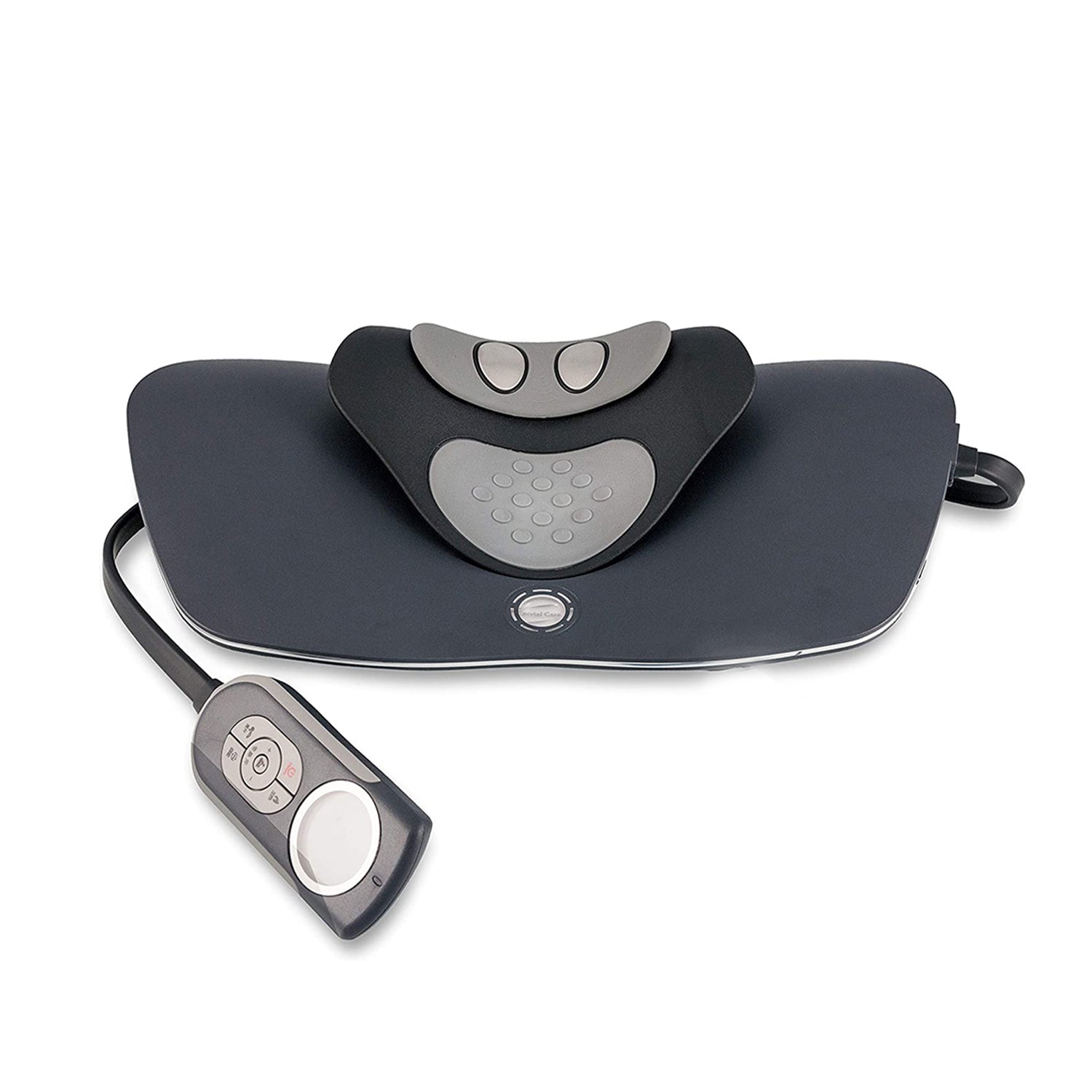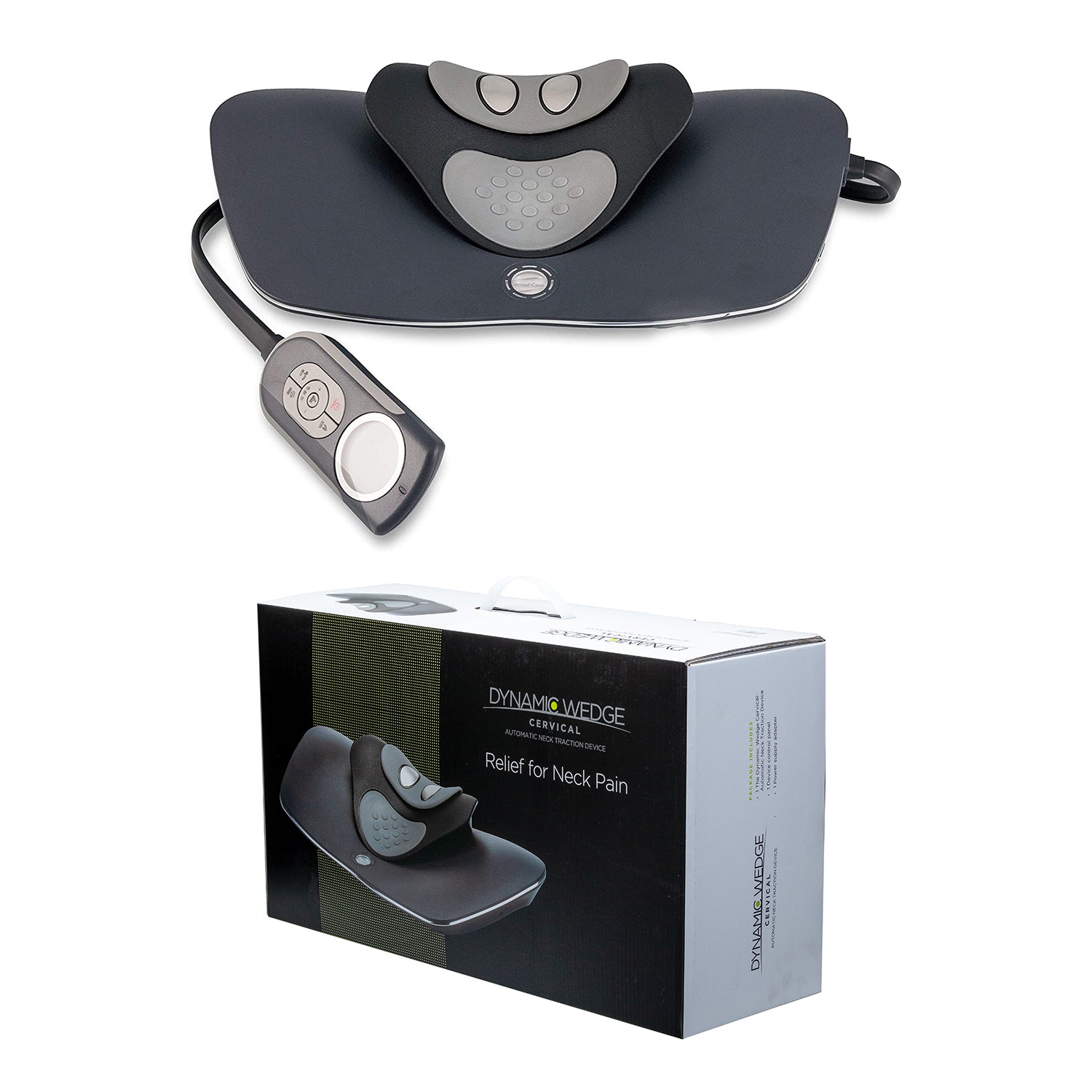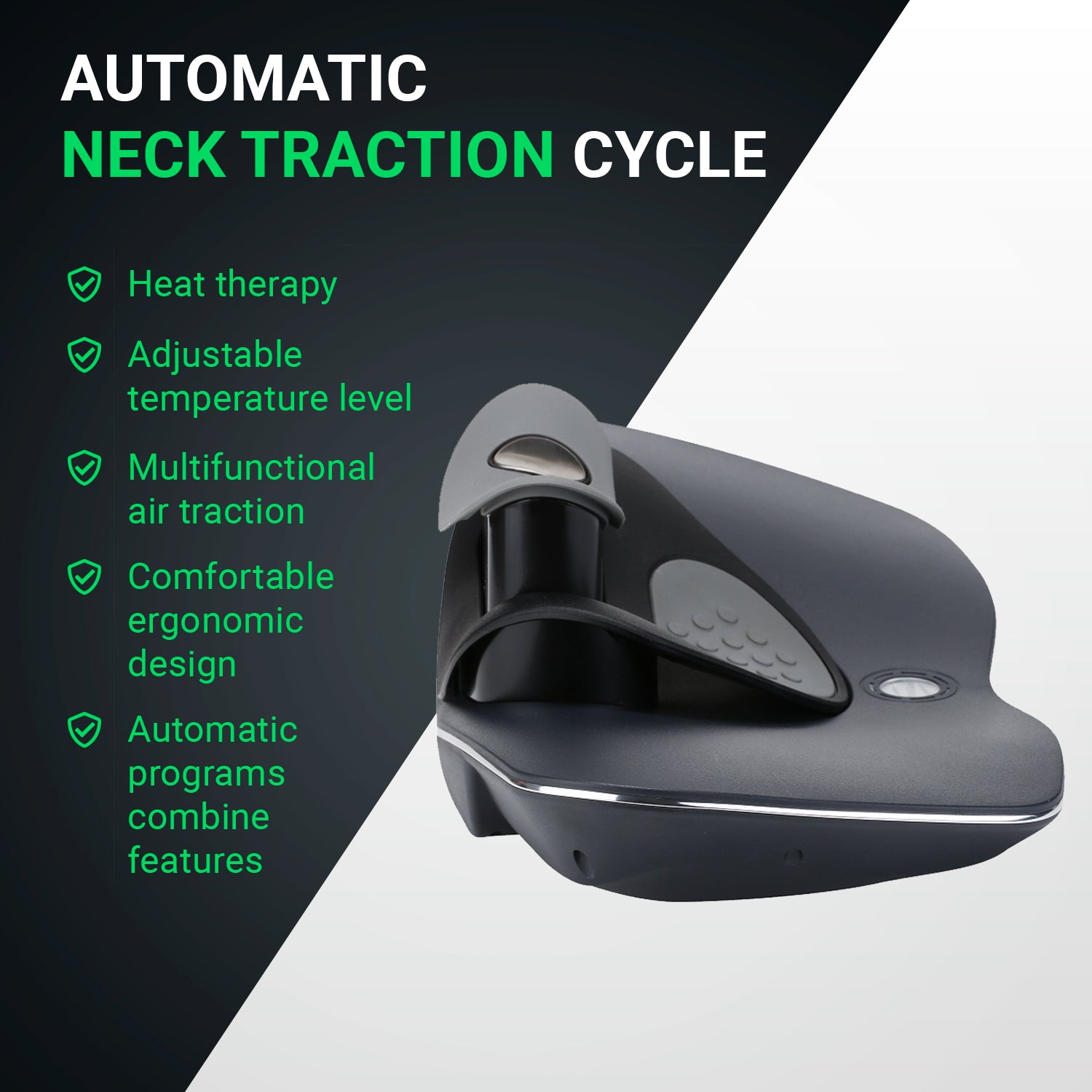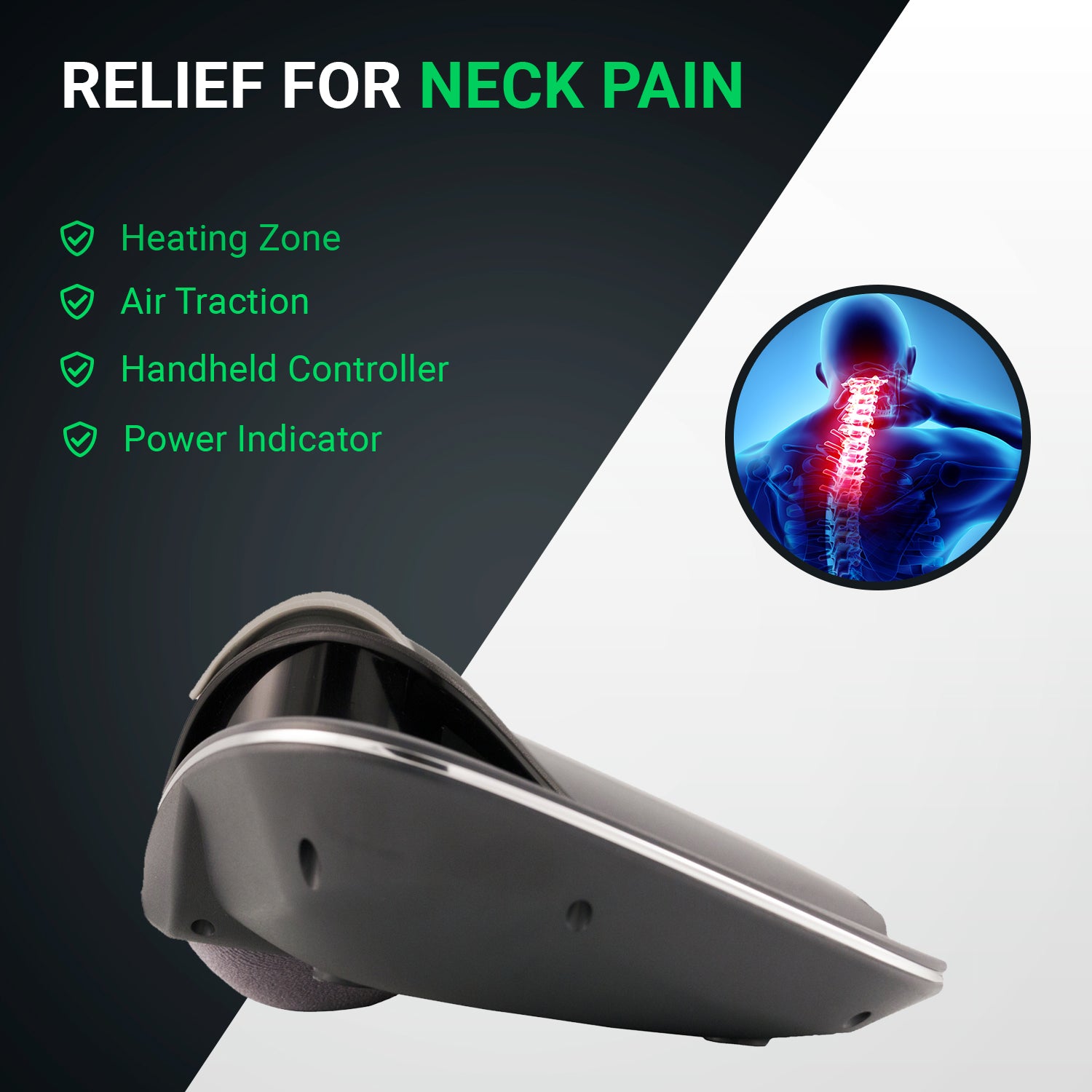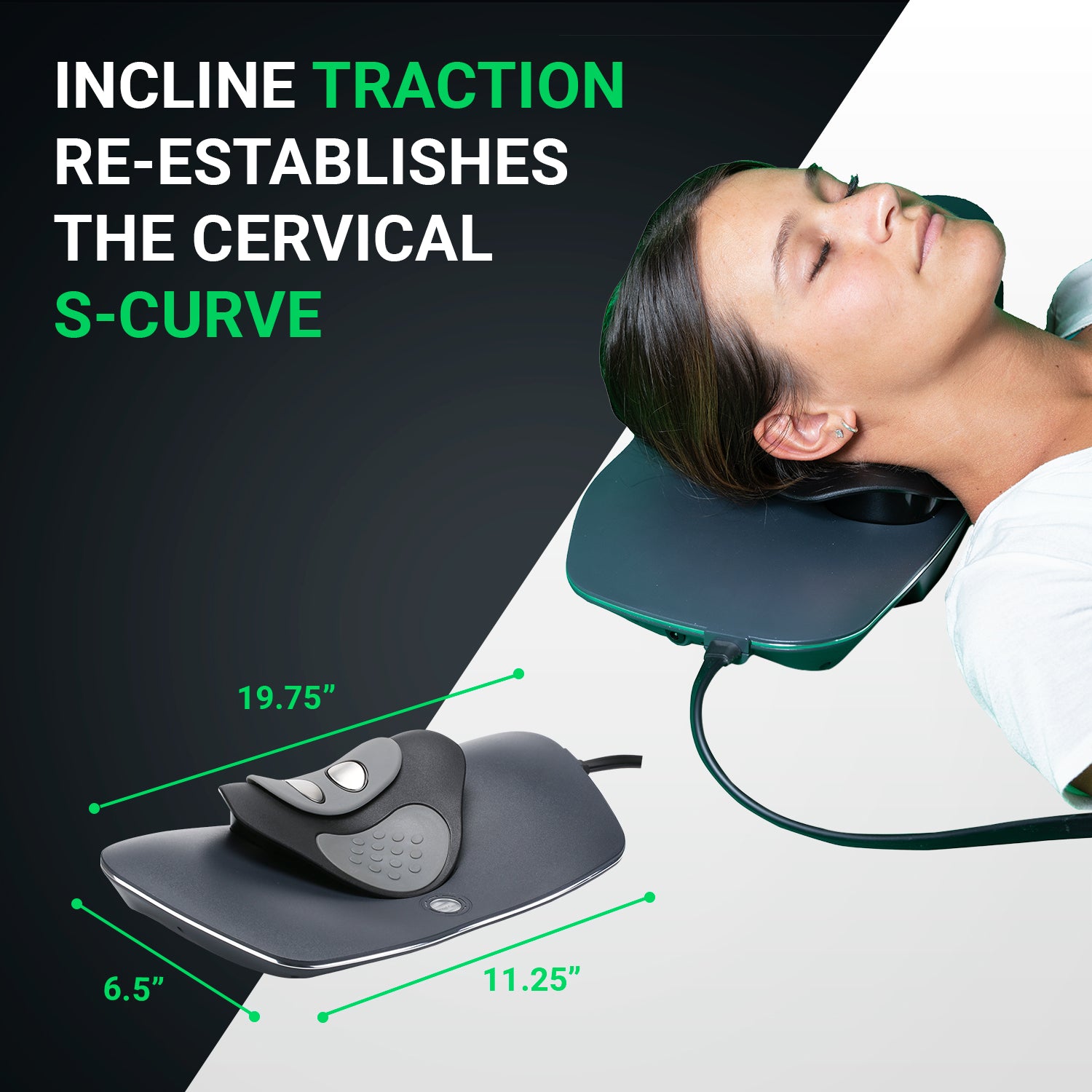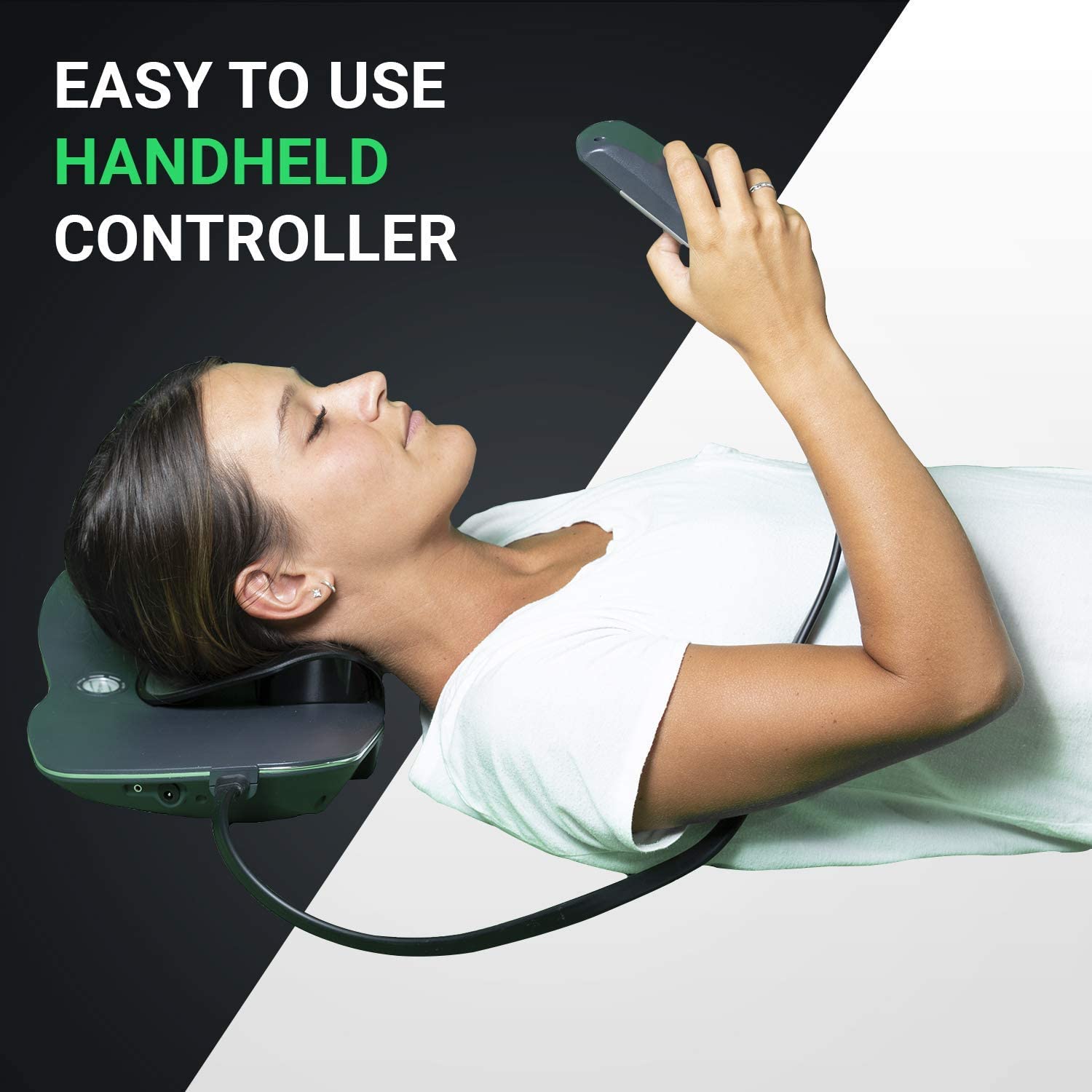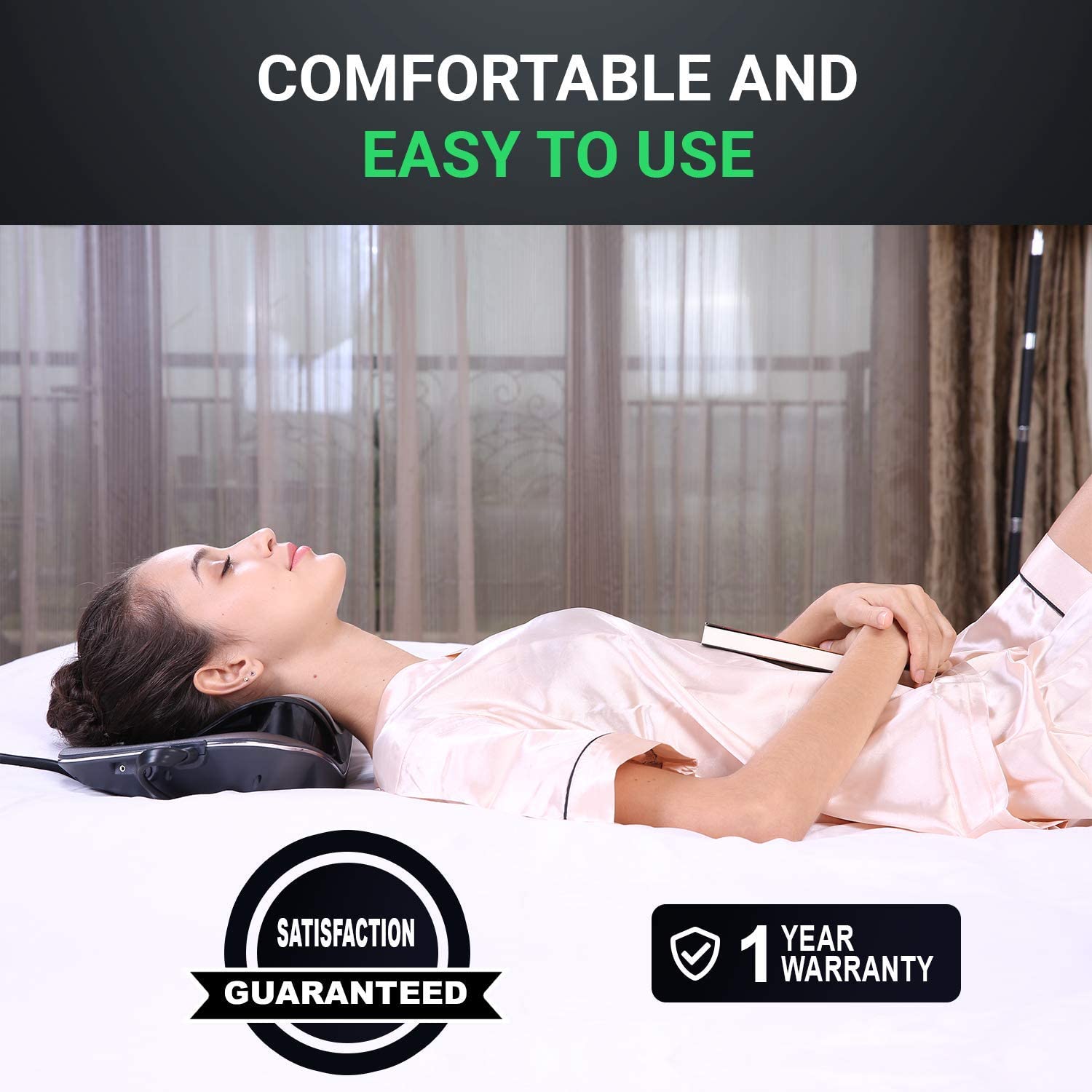 Dynamic Wedge Cervical Neck Traction Device: Heat therapy, auto device, multi-programs. Relieve pain, enhance stretch
Sale price
$ 205.99
Regular price
$ 235.40
Dynamic Wedge Cervical Neck Traction Device: Heat therapy, auto device, multi-programs. Relieve pain, enhance stretch
Sale price
$ 205.99
Regular price
$ 235.40
Product description
Shipping & Return
Hey there, pain relief seeker! Are sore neck muscles cramping your style? Say hello to the game-changer – our Dynamic Wedge Pneumatic Cervical Neck Traction Device. 
Get ready for a spa-like experience as it offers incline traction that gently realigns your vertebrae. And that's not all – bid farewell to discomfort and embrace better posture with its cervical traction and soothing heat therapy. Your journey to a happier neck starts here!
Discover ultimate relief and relaxation with our Neck Traction device by Dynamic Wedge Cervical. This traction for neck innovative solution combines heat therapy and advanced technology to get neck traction at home to alleviate neck pain and provide a rejuvenating stretch.
Description:
Our Neck Traction Device with Heat Therapy is the key to a pain-free neck. Engineered convenience, its automatic traction for neck device is equipped with the best neck stretcher multi-function programs and adjustable temperature settings. You can call it an instant neck pain relief device.
ELECTRONIC TRACTION – The Dynamic Wedge Pneumatic Cervical Traction System produces inclination traction that aids in realigning the cervical vertebra.

RELIEVE PAIN - Cervical traction is a powerful technique for easing pain and poor posture.

HEAT THERAPY - The cervical stretch is made more effective by adjustable heat, which also helps to stretch and release tight muscles.

FREQUENCY IMPULSES: Frequency impulses assist the nerve conduct to block pain messages and reduce pain.
COMPACT AND EASY TO USE AND STORE ERGONOMIC DESIGN. A YEAR OF WARRANTY AND SATISFACTION IS GUARANTEED.
Features:
Automatic operation for effortless use

Multiple programs for personalized comfort

Adjustable temperature for soothing warmth

Give effective stretches for pain relief
Benefits:
Alleviates neck pain and discomfort

Promotes better posture and flexibility

Relieves muscle tension and rigidity

Enhances overall relaxation
Why Choose Our Product:
You are the best neck stretcher with cutting-edge innovation, gave exceptional quality, and proven results for traction for neck pain. Our Neck Traction device is designed to prioritize your well-being and comfort, ensuring a seamless experience with neck traction at home.
Customer Testimonials:
"I can't believe how much relief I've found with this device. My neck feels fantastic!" - Laura S. "Highly recommended." - Robert T.
FAQs:
When will it start working?

Individual experiences may vary, but many users report that they are feeling relief within a few sessions. Consistency is the key to lasting results.

What if I'm not satisfied with the results?

If you are unsatisfied with our product, we offer a satisfaction guarantee to ensure your peace of mind.
Doctor's Note:
Dr. Melissa Walker, Chiropractor: "The Neck Traction Device with Heat Therapy by Dynamic Wedge Cervical is a remarkable solution for neck pain. Its combination of traction and heat can significantly enhance comfort and well-being."
Satisfaction Guarantee:
Your satisfaction is our priority. If you're not completely satisfied with our best neck stretcher, we offer a guarantee for your peace of mind.
Conclusion:
Experience the transformation firsthand with our Neck Traction device. 

Prepare to say goodbye to nagging pains and hello to a new era of comfort now that you've found the delights of the Dynamic Wedge Pneumatic Cervical Neck Traction Device. With the help of inclination traction and heat therapy, you can realign your vertebrae, say goodbye to discomfort, and reveal superior posture. 
Your neck deserves it, so go ahead and enjoy the metamorphosis and life of pain-free enjoyment!
Shipping cost is based on weight. Just add products to your cart and use the Shipping Calculator to see the shipping price.
We want you to be 100% satisfied with your purchase. Items can be returned or exchanged within 30 days of delivery.