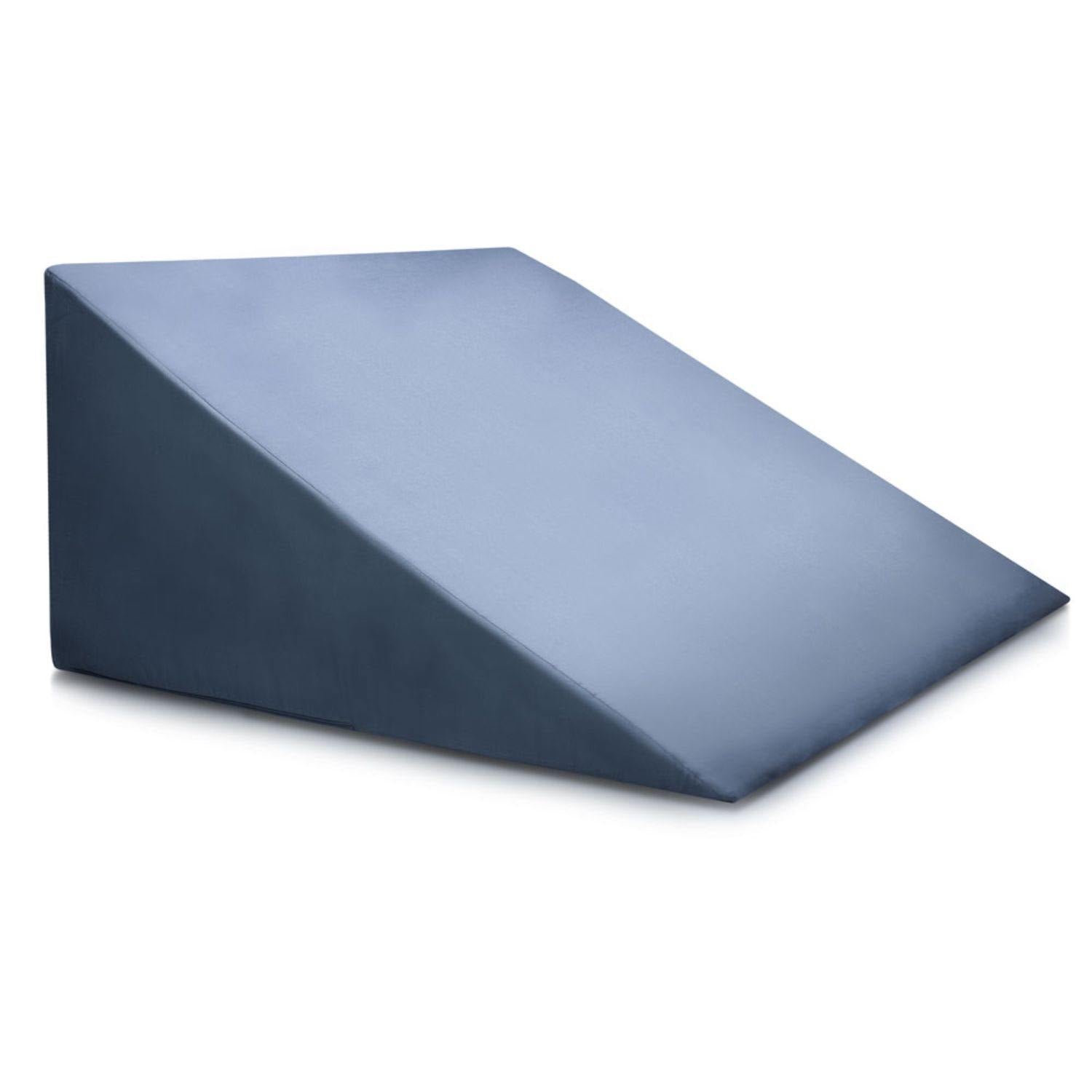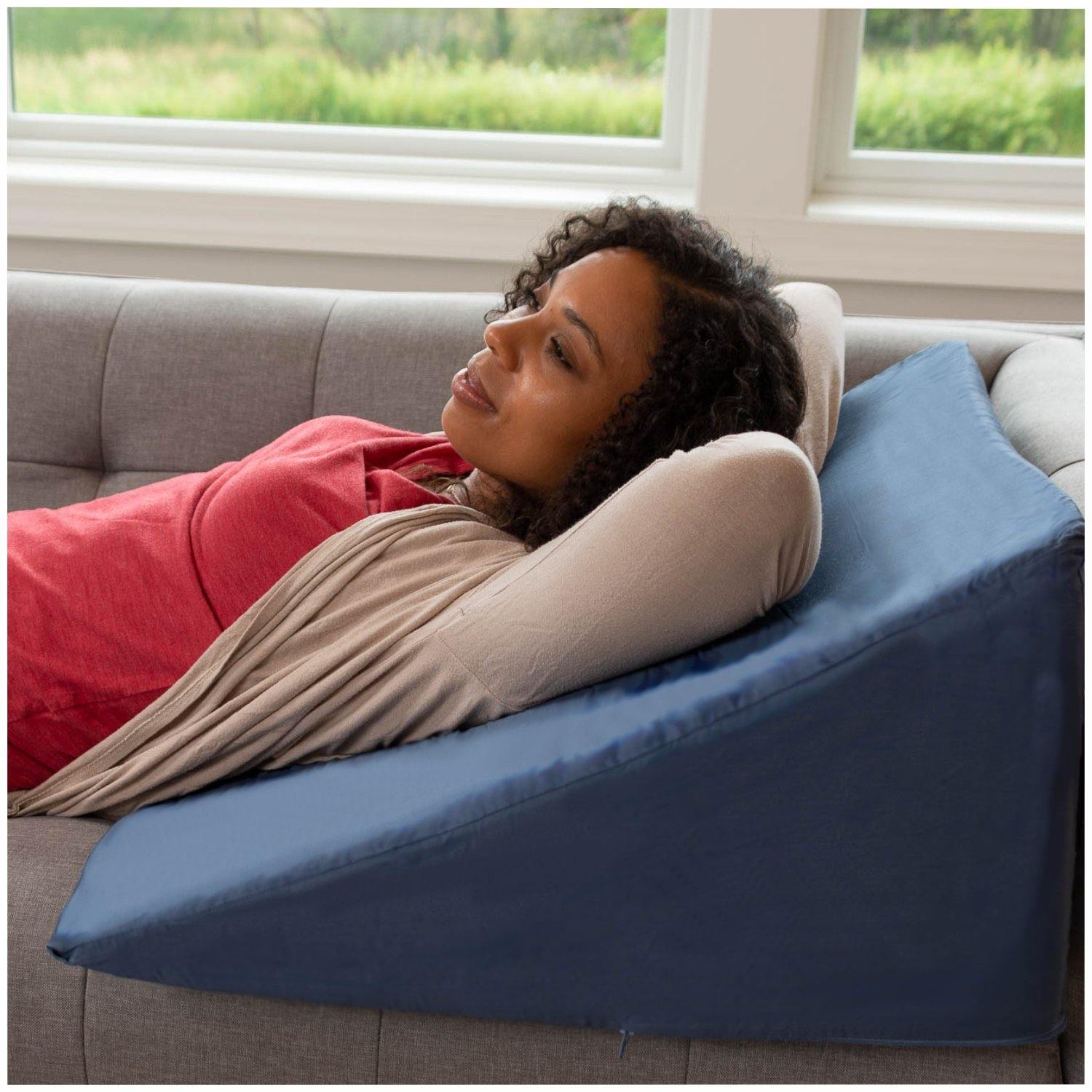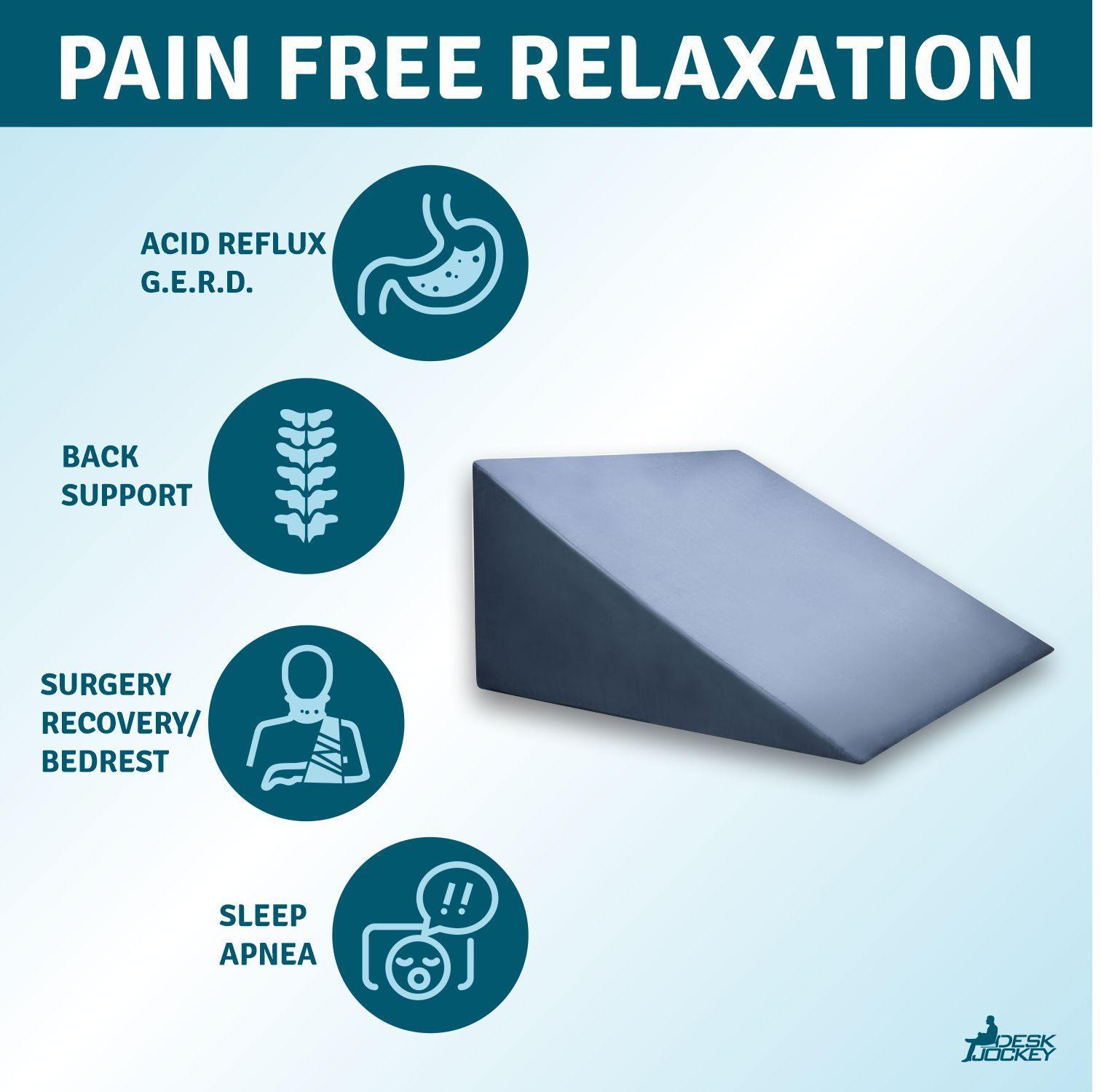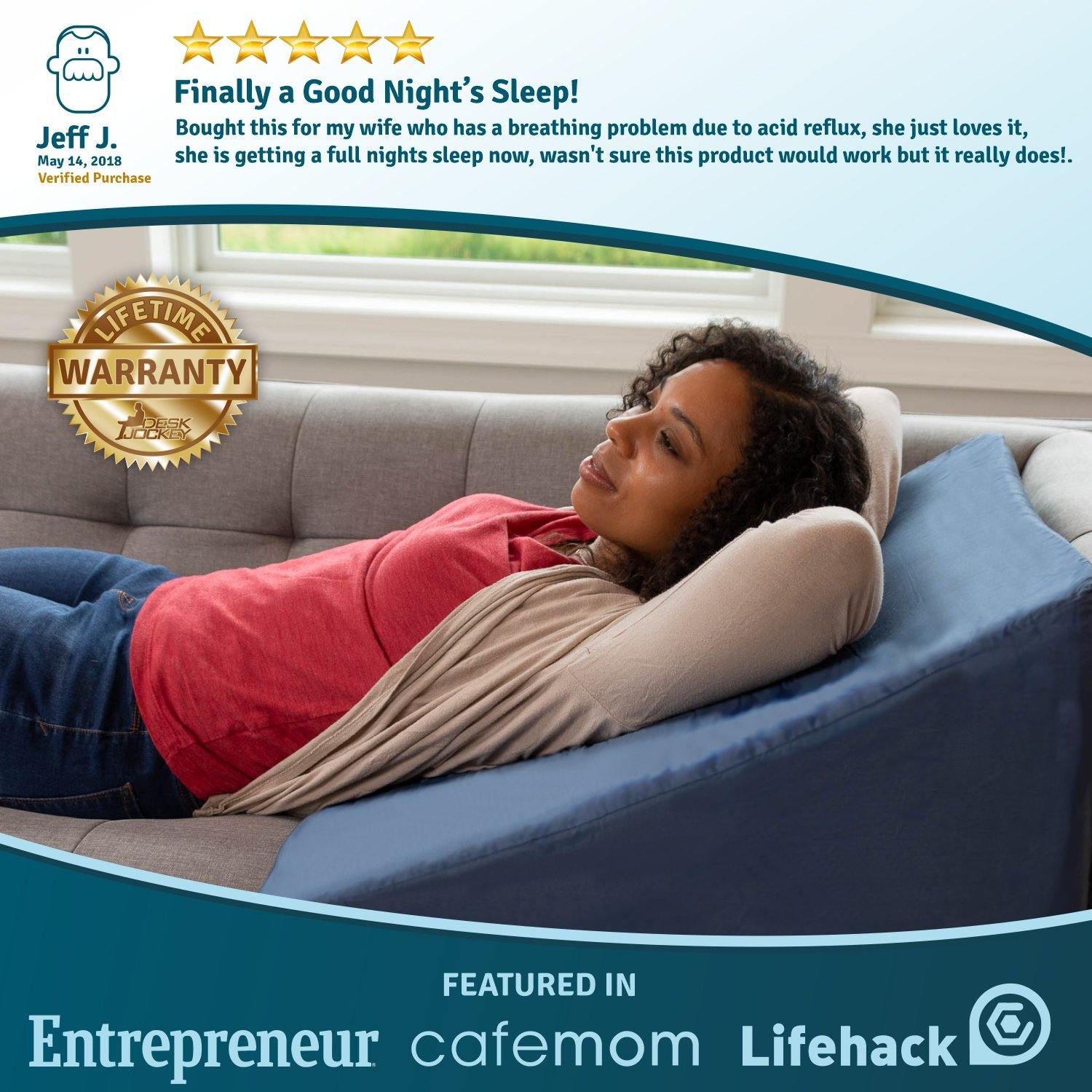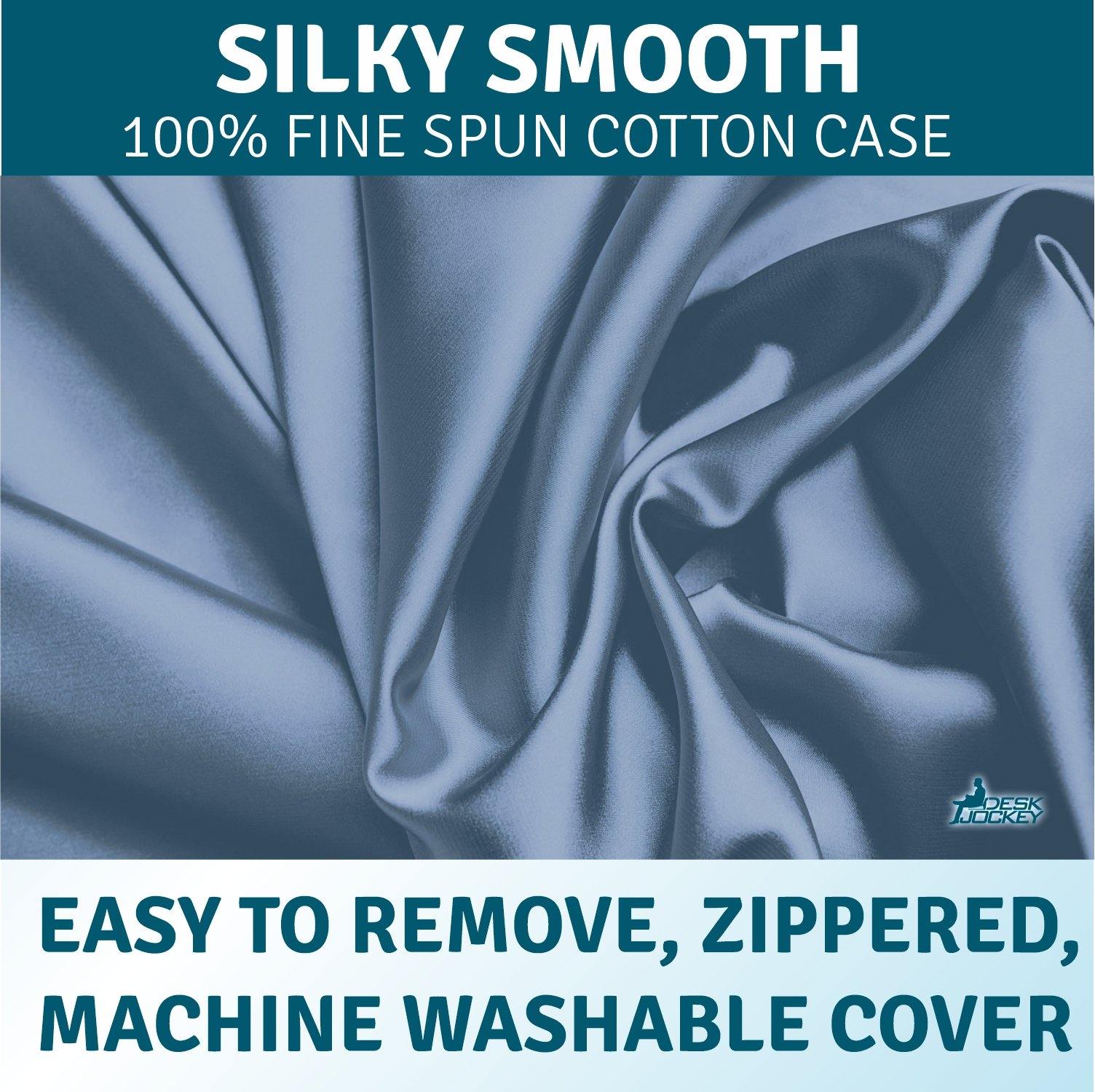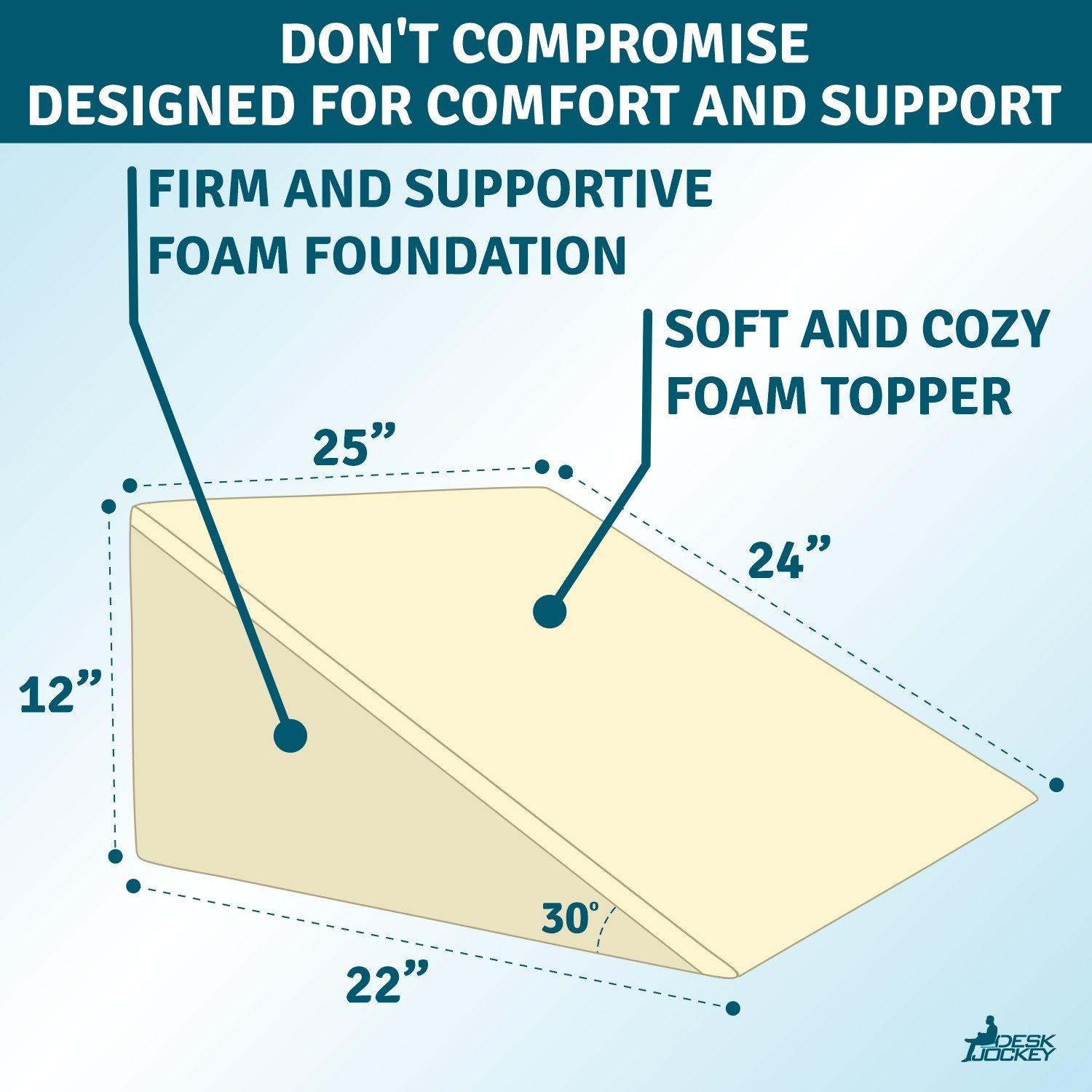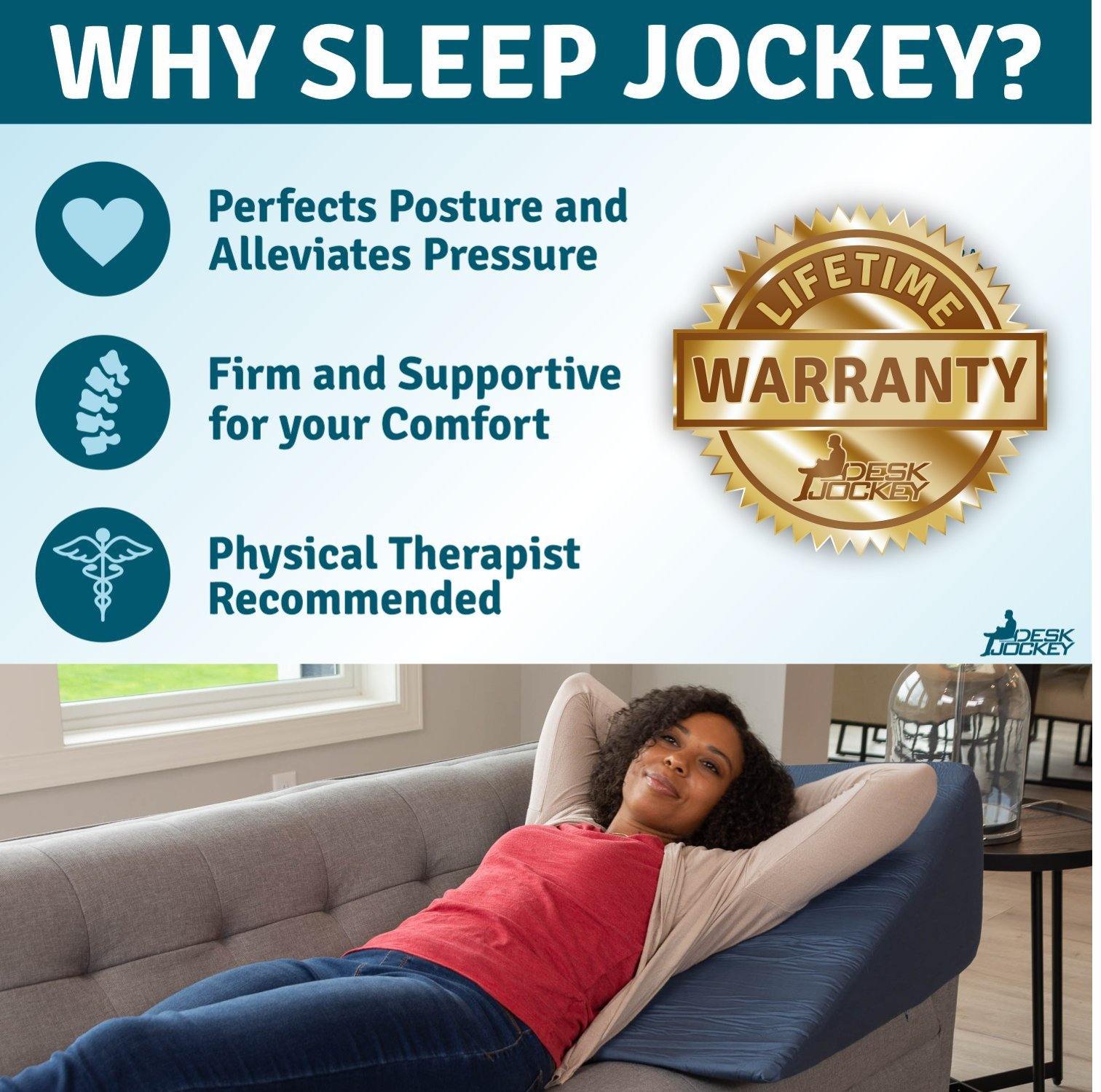 Bed Reading Pillow with Egyptian Cotton Casing
Sale price
$ 54.99
Regular price
Product description
Shipping & Return
Hey guys! Get ready for a tag team of relaxation and support like never before. Today I'm introducing the dynamic bed memory foam bed wedge pillow adjustable, wrapped in lavish Egyptian Cotton. 
Welcome to a world of enhanced relaxation and support. Introducing our memory foam wedge pillow for bed, designed to take your reading, lounging, and resting moments to a whole new level. With its luxurious Egyptian Cotton Casing Elevated pillow for sleeping, it offers the ultimate comfort and support you deserve.
Description:
Discover a new level of comfort with our Bed wedge cushion. Backrest wedge pillow Crafted using premium Egyptian Cotton Casing, this Orthopedic wedge pillow is meticulously designed to provide optimal comfort and support for various activities.
Raise your head for a safer, deeper, more restful sleep. Whether you want to cure acid reflux (GERD), reduce back pain, lower your risk of heart attack, eliminate snoring, recover/prepare for surgery, become pregnant, or look years younger by reducing the signs of aging, science has proven that sleeping elevated is the best way to sleep!
EGYPTIAN COTTON ULTRA LUXURIOUS 300-THREAD COUNT - What good is a wedge if it doesn't come with a pillowcase? In contrast to our competitors, we provide one free Foam wedge pillow! But not just any pillow case will do. 
THE PERFECT LEVEL OF FIRMNESS - Our back wedge pillow for bed is soothing, molding, and caressing to your body form while being firm enough to support you for a long night's relaxation.
SNORING SILENTER AND MARRIAGE SAVER – Our large wedge pillow for bed is the perfect way to elevate your head and open nasal passages to eliminate snoring. Save BIG $$$ by avoiding having to waste money on an expensive new bed.


Features:
Impeccable Egyptian Cotton Casing

Ergonomic design for superior comfort

Versatility for reading, lounging, and more

Adjustable incline for personalized support
Benefits:
Elevates your reading and lounging experience

Provides exceptional comfort for relaxation

Eases discomfort from various positions

Supports better posture and breathing
Why Choose Our Product:
Why settle for the ordinary when you can embrace extraordinary comfort? Our Pillow Wedge stands as a testament to luxury and functionality, making it the perfect choice for those who prioritize exceptional comfort and quality.
Customer Testimonials:
Jessica M. "The Egyptian Cotton Casing adds a touch of elegance to my relaxation time. This pillow is a game-changer!" - Ryan G.
FAQs:
What is a wedge pillow for the bed, and how is it used?
Ans: A wedge pillow for be, is a specialized pillow designed with a triangular shape. It's used to provide comfortable support while sitting up in bed for activities like reading, watching TV, or working on a laptop.
How does a sleeping wedge pillow differ from a traditional pillow?
Ans: While traditional pillows are flat and rectangular, wedge pillows have a triangular shape that provides elevated support. This elevated angle helps improve posture, alleviate discomfort, and offer versatile support for various activities like reading or watching TV in bed. 
What are the benefits of using a wedge pillow?
Ans: Using our Bed Reading Pillow with Egyptian Cotton Casing offers improved posture, comfort, acid reflux relief, reduced snoring, back pain alleviation, better circulation, versatile support, and convenience for various activities.
Can a wedge pillow help with conditions like acid reflux or snoring?
Ans: Absolutely, our Bed Reading Pillow with Egyptian Cotton Casing can aid conditions like acid reflux and snoring by promoting an elevated position that reduces reflux and opens airways, respectively.
Is the angle of the wedge pillow adjustable?
Ans: Yes, the angle of our Bed Reading Pillow with Egyptian Cotton Casing is adjustable, allowing you to find the perfect position for your comfort and support needs.
What materials are wedge pillows made from?
Ans: Our Bed Reading Pillow with Egyptian Cotton Casing is made from high-quality Egyptian Cotton, ensuring luxurious comfort and durability for your relaxation and support.
Is the cover of the bed wedges for sleeping removable and washable?
Ans: Yes, the cover of our Bed Reading Pillow with Egyptian Cotton Casing is removable and washable, making maintenance and cleanliness effortless for your convenience.
Doctor's Note:
Dr. Sarah Williams, Chiropractor: "The Bed Wedge Pillow not only enhances comfort but also plays a vital role in maintaining proper posture during various activities."
Satisfaction Guarantee:
Your comfort is our commitment. If you're not completely satisfied, our satisfaction guarantee ensures your peace of mind.
With a money-back guarantee and AWESOME customer service. WE CARE ABOUT YOUR SATISFACTION! Completely 60 days! Our policy is valid for 60 days. That's a full two months to properly appreciate all of the advantages of sitting comfortably!
Conclusion:
Elevate your moments of relaxation with our Bed Wedge Pillow featuring luxurious Egyptian Cotton Casing. Transform your reading and lounging experiences into cozy escapes while enjoying unmatched comfort and support. Invest in the ultimate comfort today!
Shipping cost is based on weight. Just add products to your cart and use the Shipping Calculator to see the shipping price.
We want you to be 100% satisfied with your purchase. Items can be returned or exchanged within 30 days of delivery.