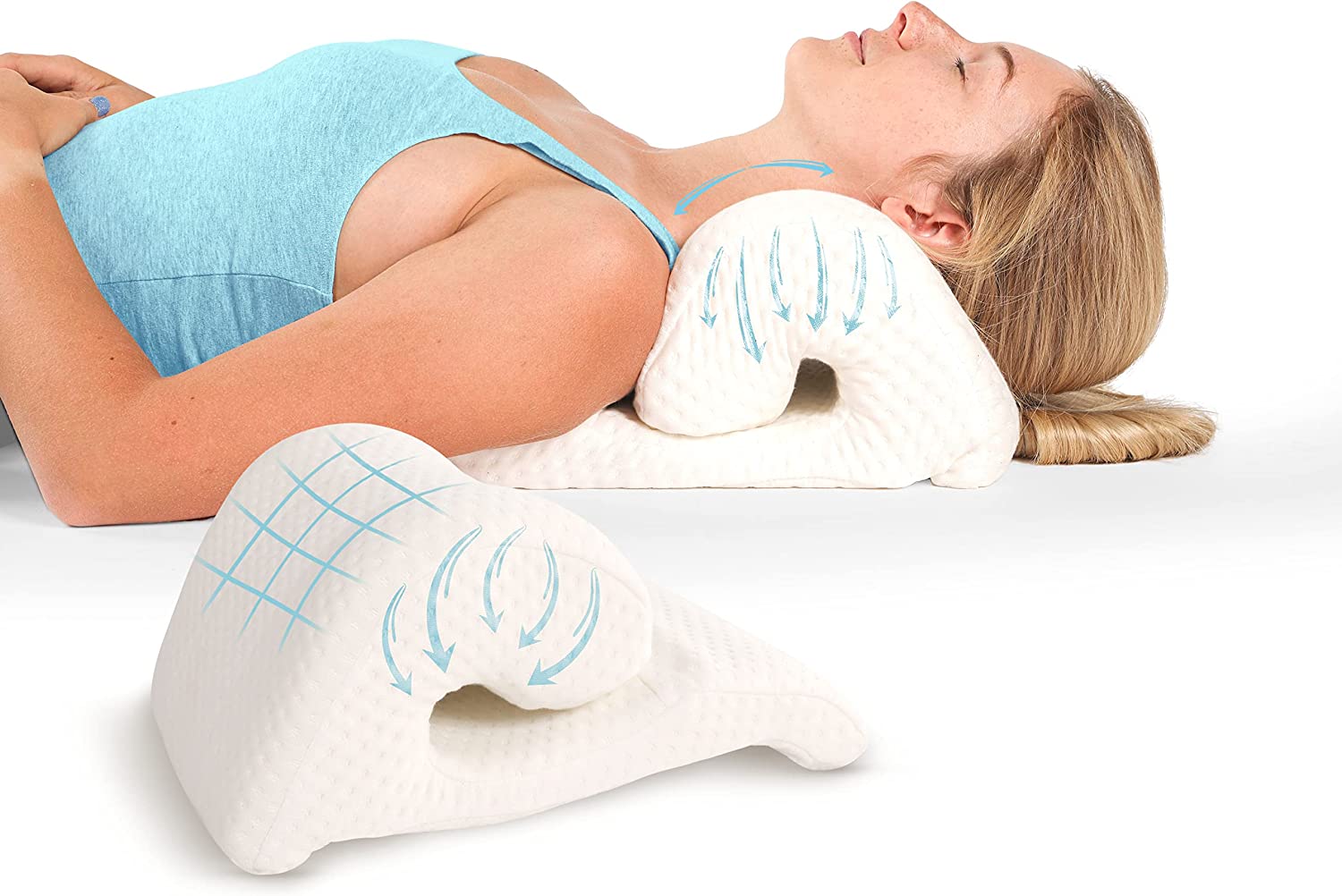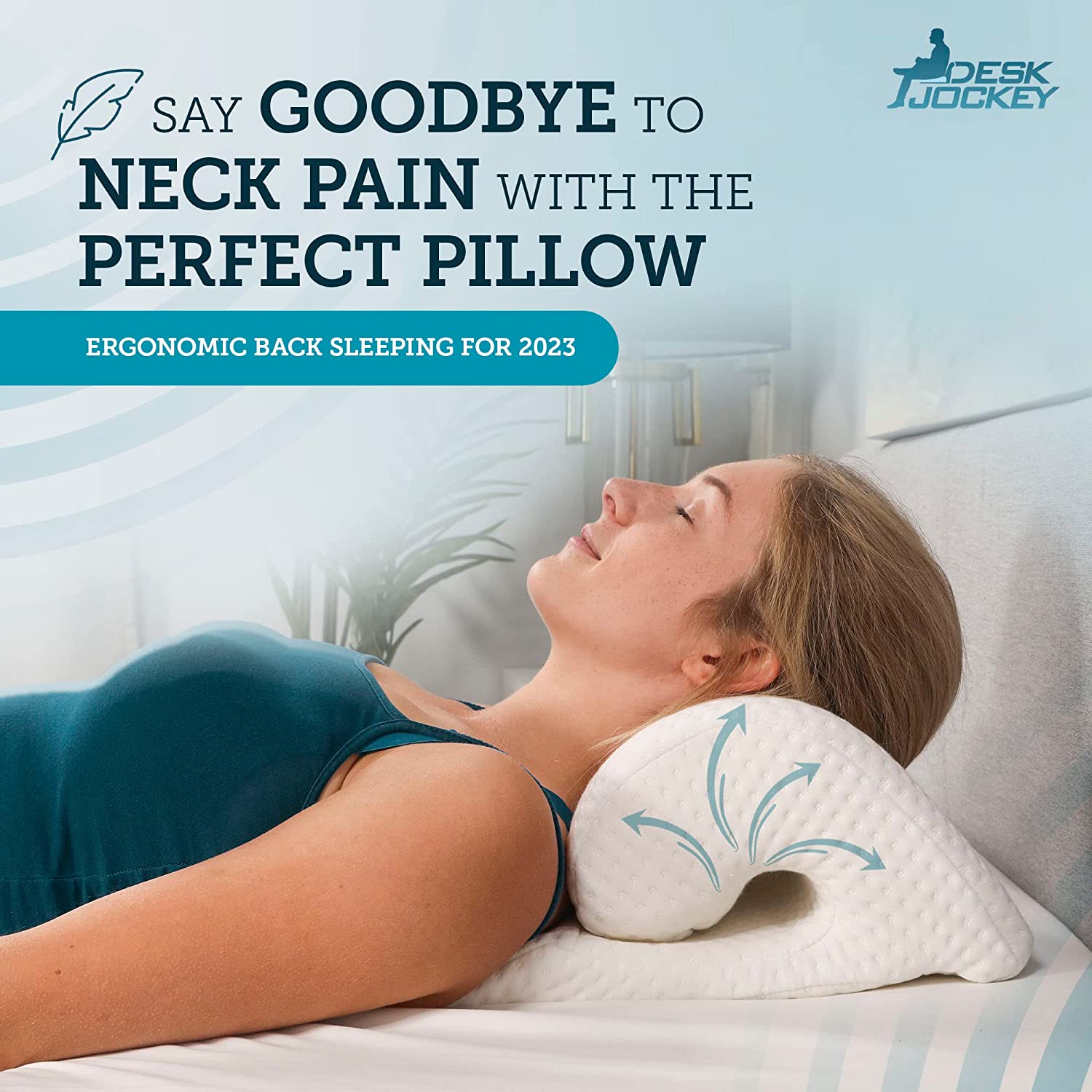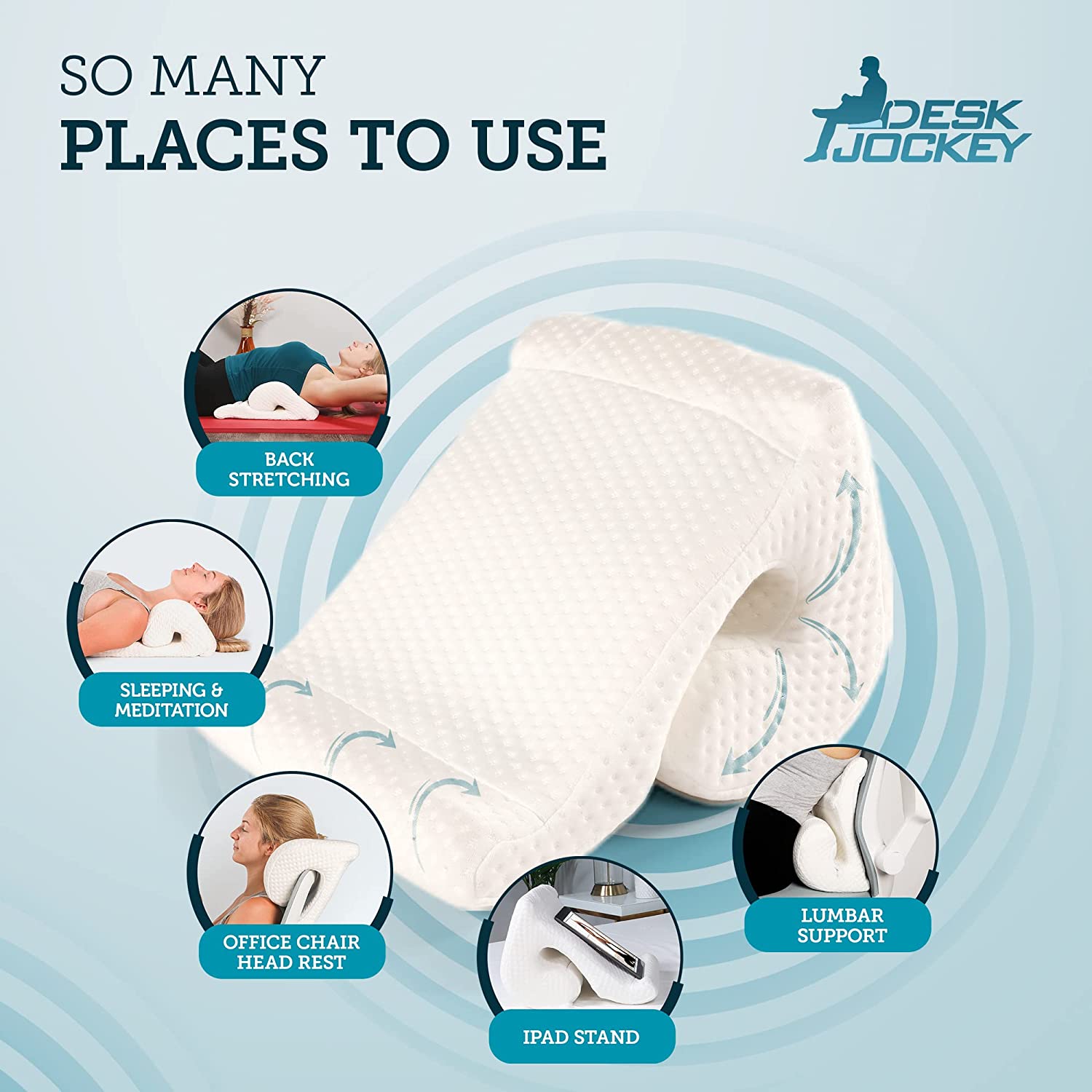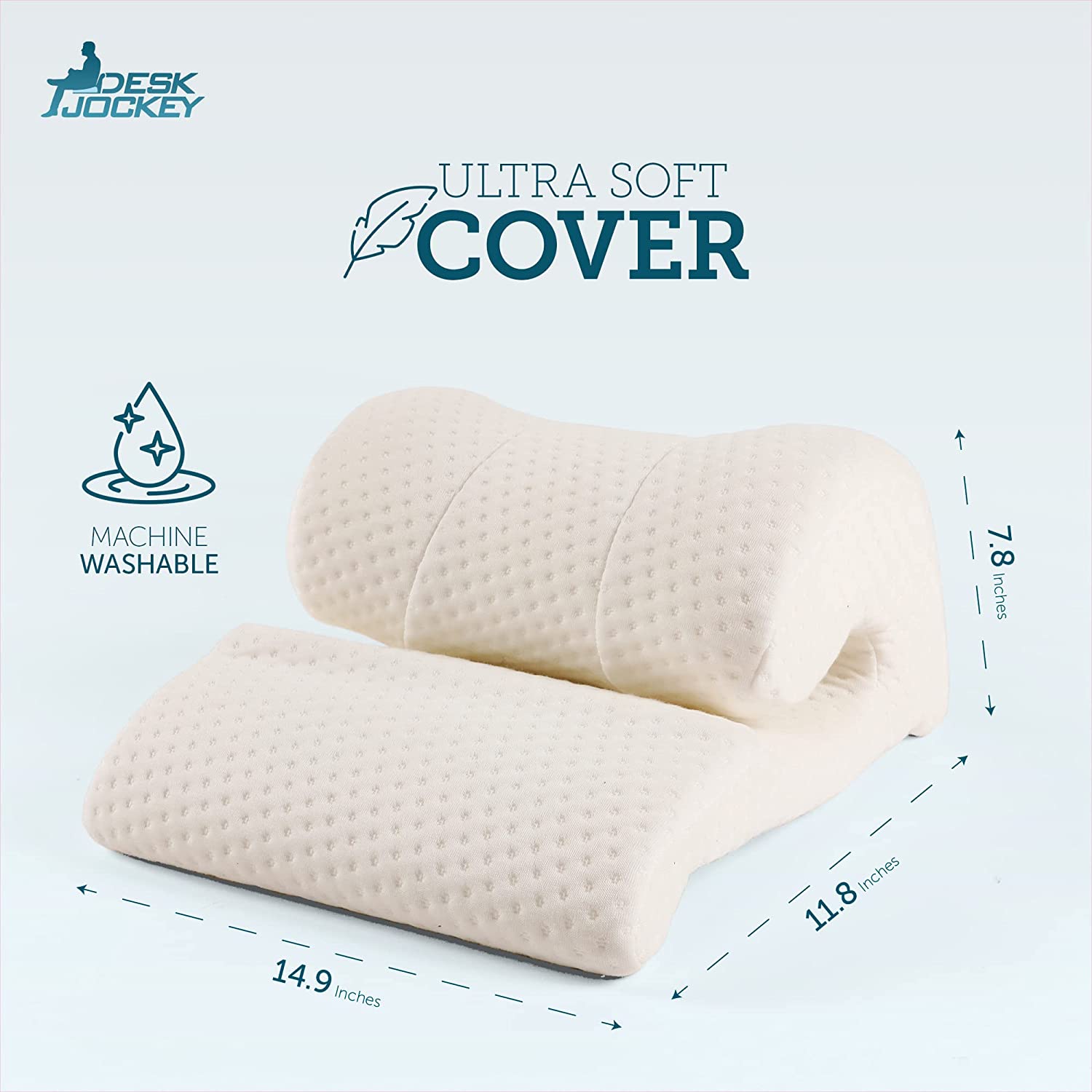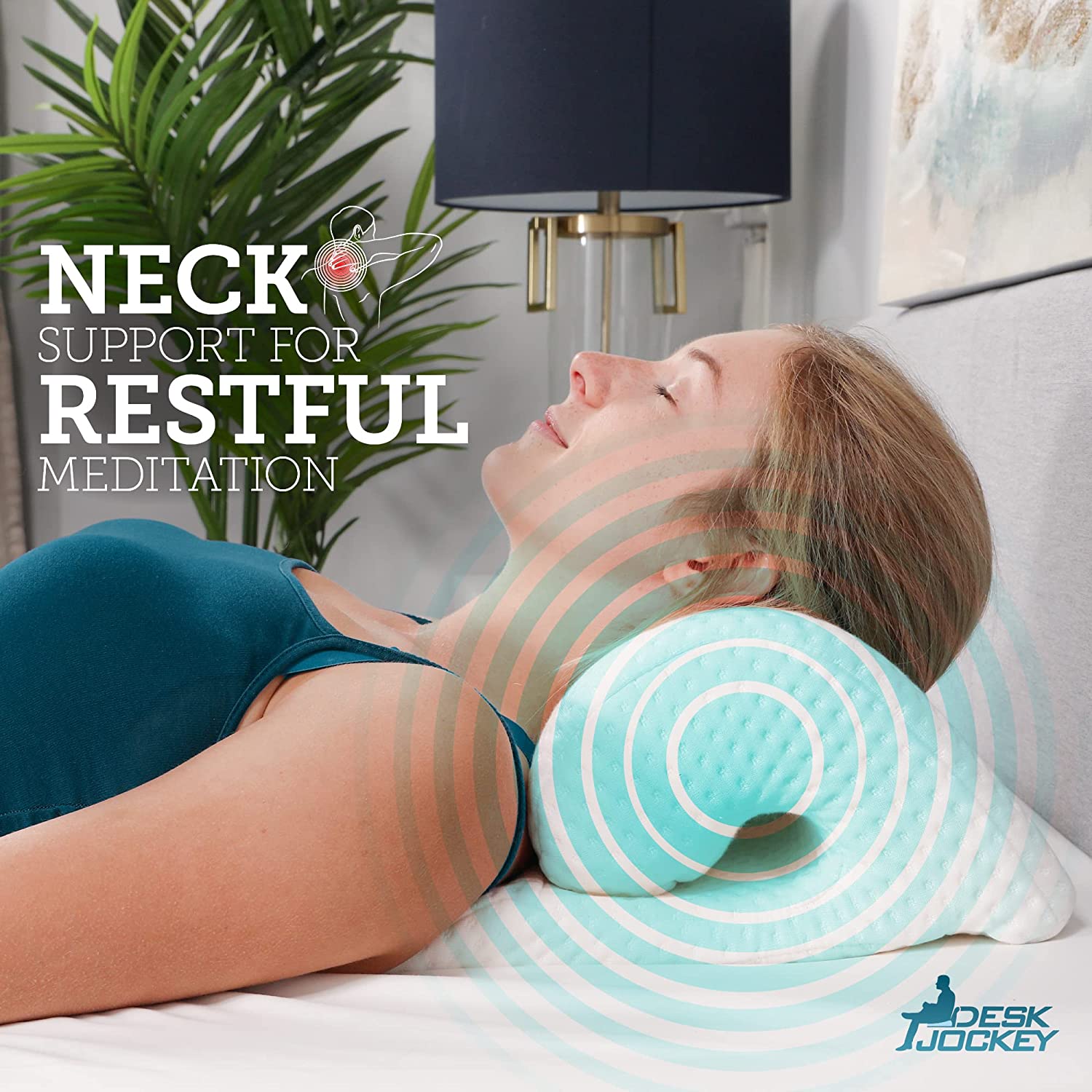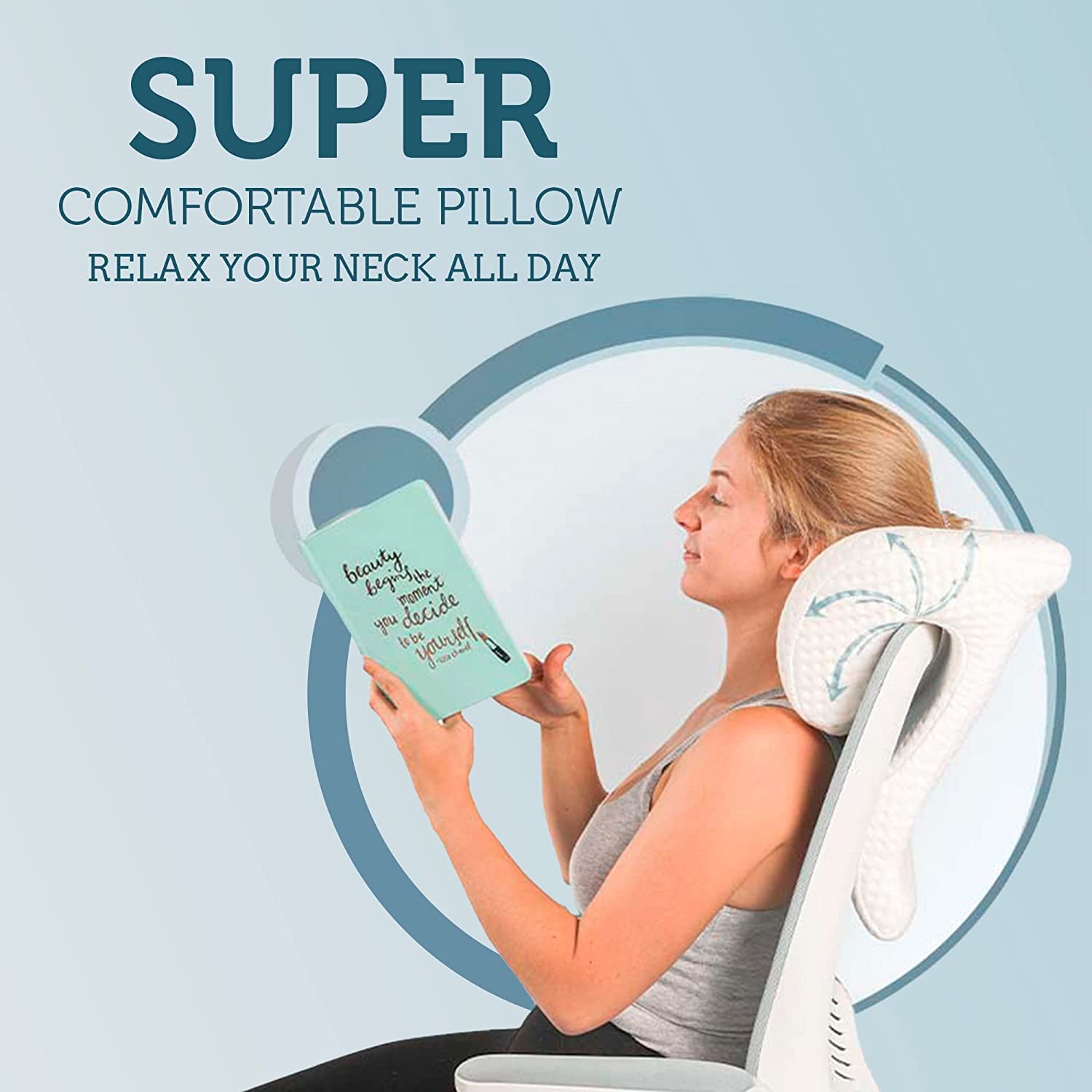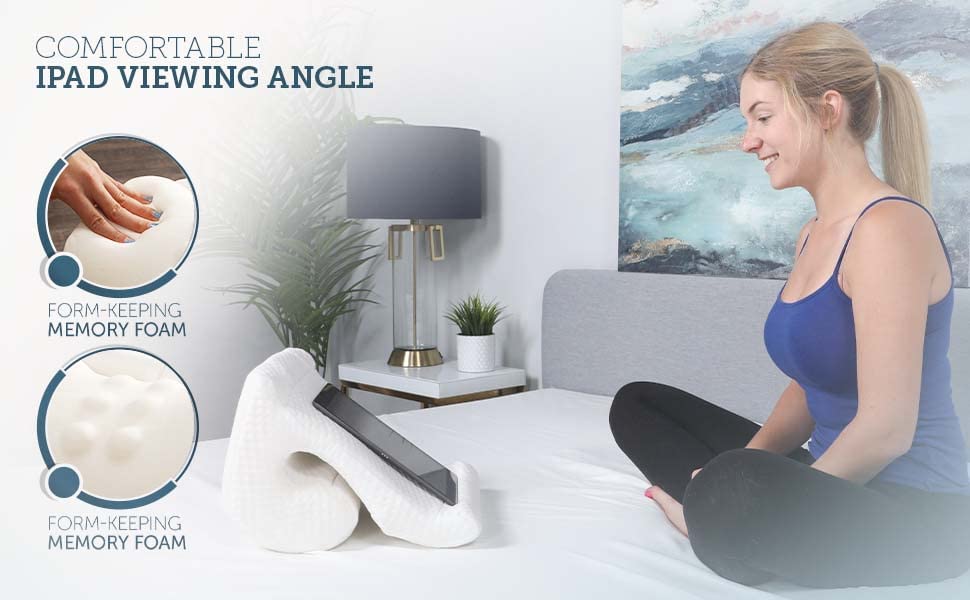 Comfortable Orthopedic Cervical Neck Pillow for Pain Relief, Ideal for Back and Side Sleepers
Sale price
$ 32.58
Regular price
Comfortable Orthopedic Cervical Neck Pillow for Pain Relief, Ideal for Back and Side Sleepers
Sale price
$ 32.58
Regular price
Product description
Shipping & Return
Are sleepless nights and neck discomfort becoming all too familiar? Are you searching for pillows with neck support or pillows for neck pain?  Say hello to the Comfortable Orthopedic Neck Pillow for Pain Relief! Designed to bring you the relief you've been longing for, this pillow is your ticket to dreamy nights and pain-free days.
Imagine bidding farewell to persistent neck pain with just 10 minutes a day. Our premium memory foam technology pampers your neck, promoting blood circulation and melting away muscle tension. But wait, there's more! This neck support pillow is your 5-in-1 wonder – from soothing your lower back to enhancing your meditation experience, it's your versatile companion for all things comfort.
Dive into cloud-like softness with the Tencel fabric cover and embrace an ergonomic design that fits you like a glove. Don't just survive, thrive with sustained relief! Join countless others who've found solace in our pillow's embrace. Your comfort journey starts now.
Description:
Say goodbye to neck pain! Just 10 minutes daily with our cervical pillow can ease stiffness and discomfort. The premium memory foam contours to your neck, enhancing blood circulation and releasing muscle tension.
Features:
5-in-1 Multifunctional: Not only a neck stretcher, but it also supports your lower back, aids meditation, holds tablets, and facilitates lumbar comfort.

Ultra Soft: The Tencel fabric case provides a refreshing feel, while the premium memory foam inside ensures gentle neck alignment.

Ergonomic Design: Our patented design perfectly fits your head, neck, and shoulders, promoting overall comfort.

Long-Term Relief: Use for 2-3 consecutive days, 10-20 minutes each time, and experience lasting relief as your neck adjusts.
Benefits:
- Immediate Relief: Alleviate pain and stiffness in just minutes a day.
- Versatile Use: Perfect for multiple functions – neck stretching, back support, meditation, and more.
- Skin-Friendly: Soft Tencel fabric is soothing and cozy on your skin.
- Ergonomic Comfort: Patented design ensures a comfortable fit for the head, neck, and shoulders.
- Sustainable Relief: Regular use grants long-term comfort and relief.
Why Choose Our Product:
Our Orthopedic Cervical Pillow stands out for its unique design, versatility, and exceptional comfort. Experience relief like never before!
Customer Testimonials:
This pillow is a game-changer! My neck pain has significantly decreased, and I love its versatility. - Emily
FAQs:
- Should you use a pillow for neck pain?
Ans: Absolutely, using a specialized Orthopedic Pillow for neck is highly recommended for neck pain relief and improved comfort. Its innovative design and memory foam support promote relaxation and long-term relief.
- What kind of pillow is best for neck pain?
Ans: The ideal pillow for neck pain is an Orthopedic Pillow for neck pain with premium memory foam that supports alignment, relieves tension and promotes blood circulation.
- Is a cervical pillow good for side sleepers?
Ans: Absolutely! Our Comfortable Orthopedic Cervical Neck Pillow is perfect for side sleepers, offering tailored support and relief for neck pain.
- Can everyone use cervical neck pillow?
Ans: Absolutely! Our Comfortable Orthopedic Cervical Neck Pillow is designed for everyone seeking relief from neck pain and discomfort. Its versatile and ergonomic design ensures comfort for all users.
Doctor's Note:
Dr. Smith recommends our Orthopedic Cervical Neck Pillow as an effective solution for neck pain relief. Its innovative design and memory foam support can provide significant comfort.
Satisfaction Guarantee:
We're confident in the effectiveness of our product. It's the Best pillow for side sleepers with neck pain.
Conclusion:
Elevate your comfort with the Neck Pillow – your ticket to a pain-free world of relaxation! Imagine bidding farewell to nagging neck discomfort and welcoming the joy of deep, uninterrupted sleep. Feel the premium memory foam cradle your worries away as you stretch and unwind. Our pillow isn't just a pillow – it's your all-in-one ticket to a healthier lifestyle. From soothing neck pain to supporting your back, enhancing meditation, and holding your devices – it's your personalized comfort companion. Don't settle for the ordinary when you can embrace extraordinary relief. Join countless thrilled customers who've found solace in our pillow's embrace. Your path to rejuvenation starts here, backed by our commitment to your satisfaction. Say yes to comfort today!
Shipping cost is based on weight. Just add products to your cart and use the Shipping Calculator to see the shipping price.
We want you to be 100% satisfied with your purchase. Items can be returned or exchanged within 30 days of delivery.