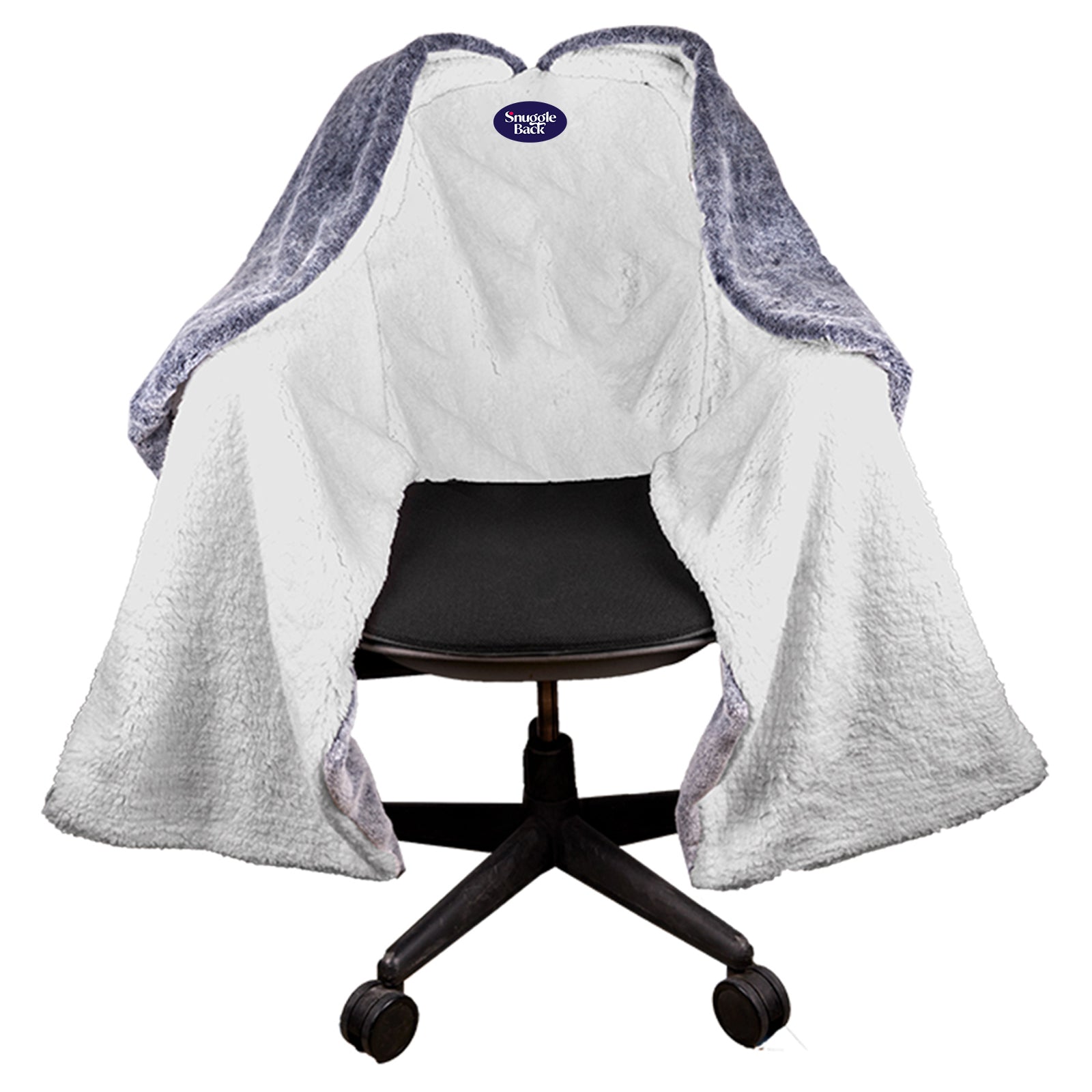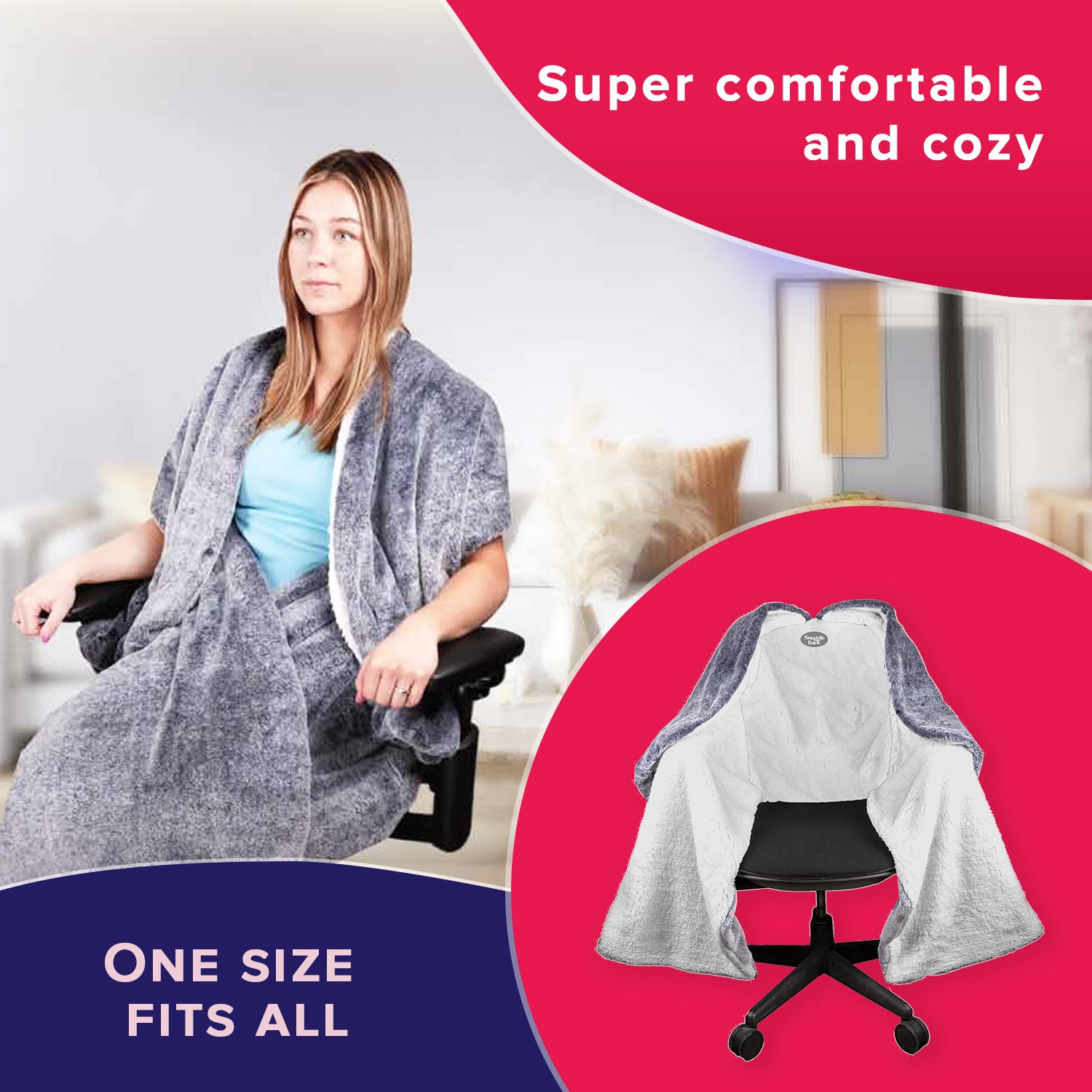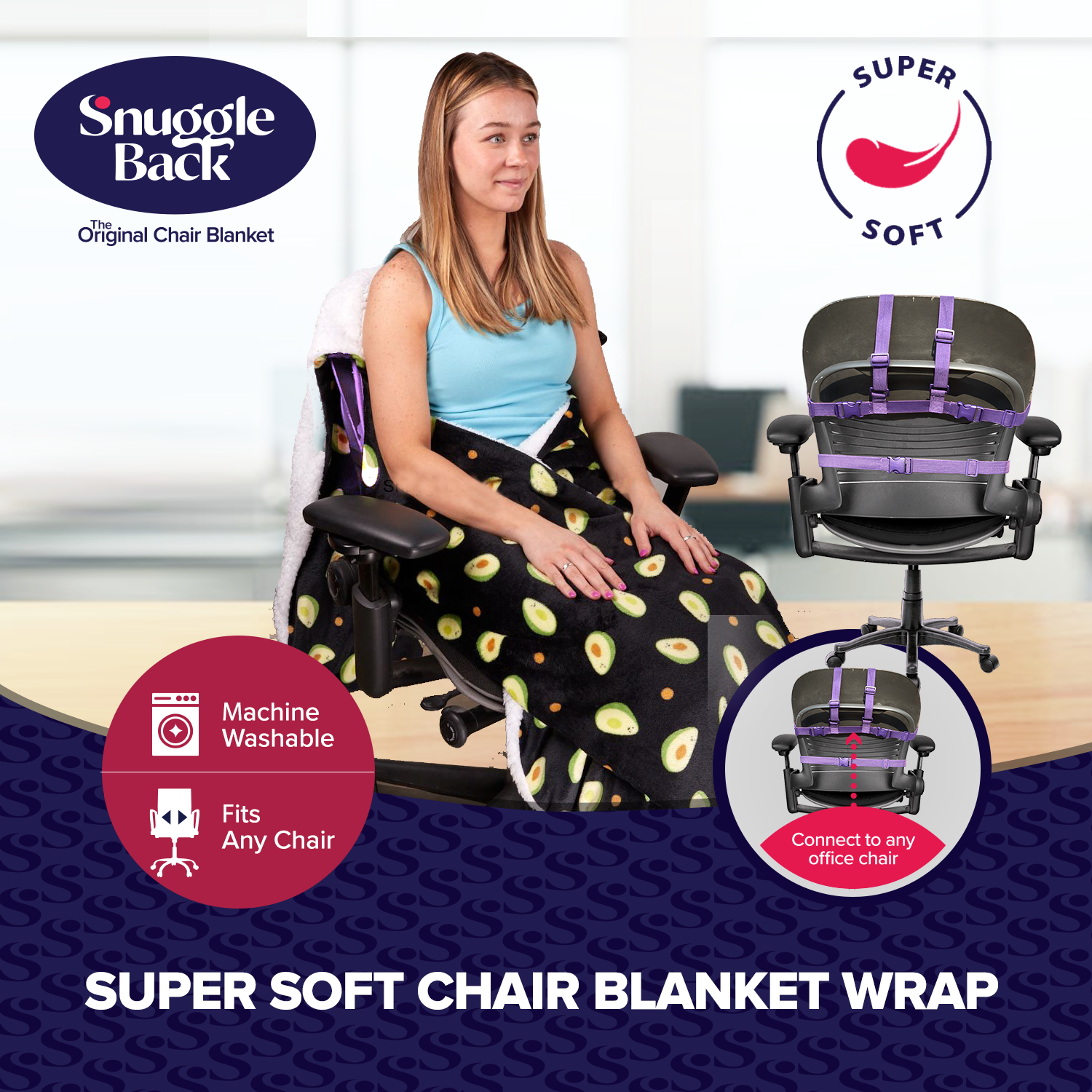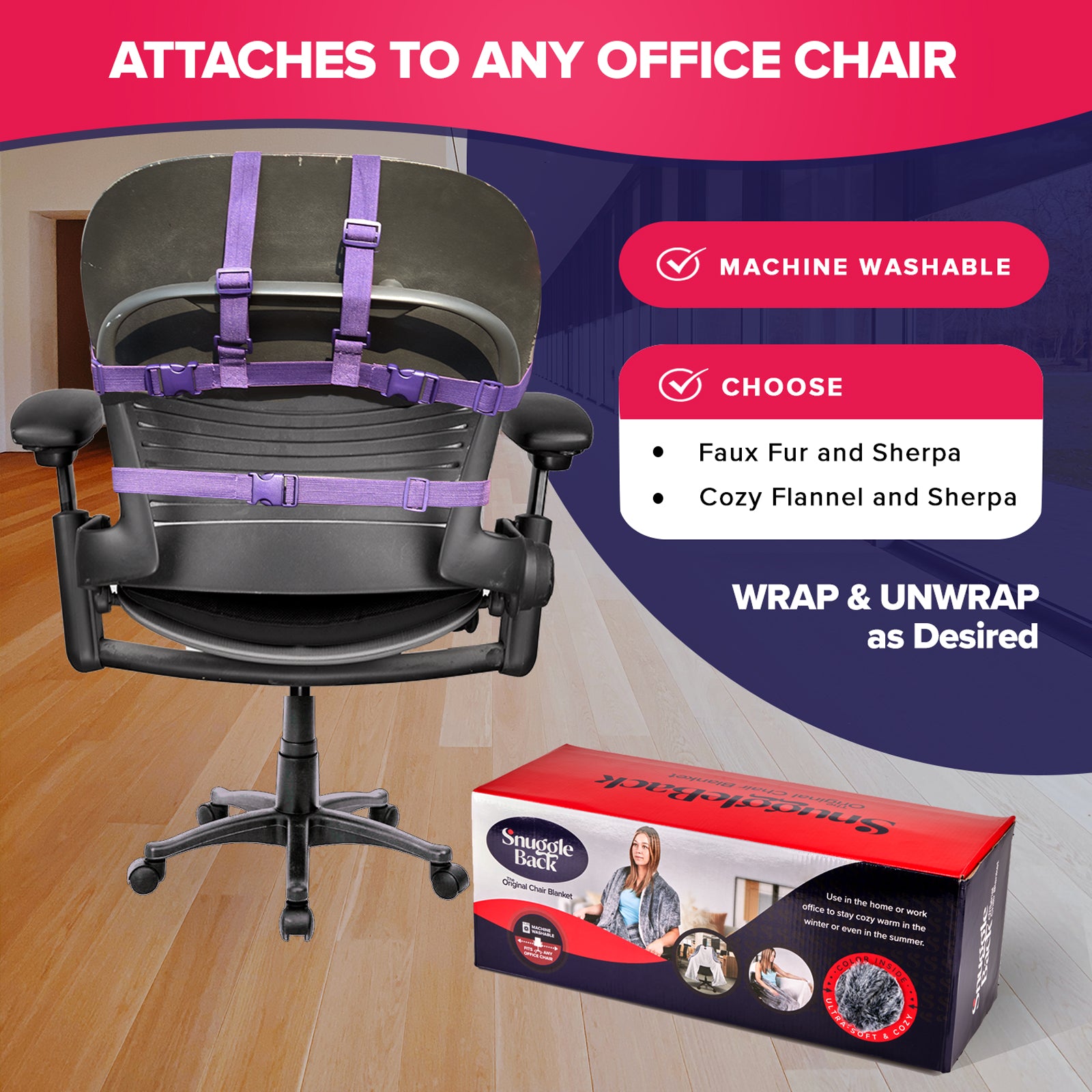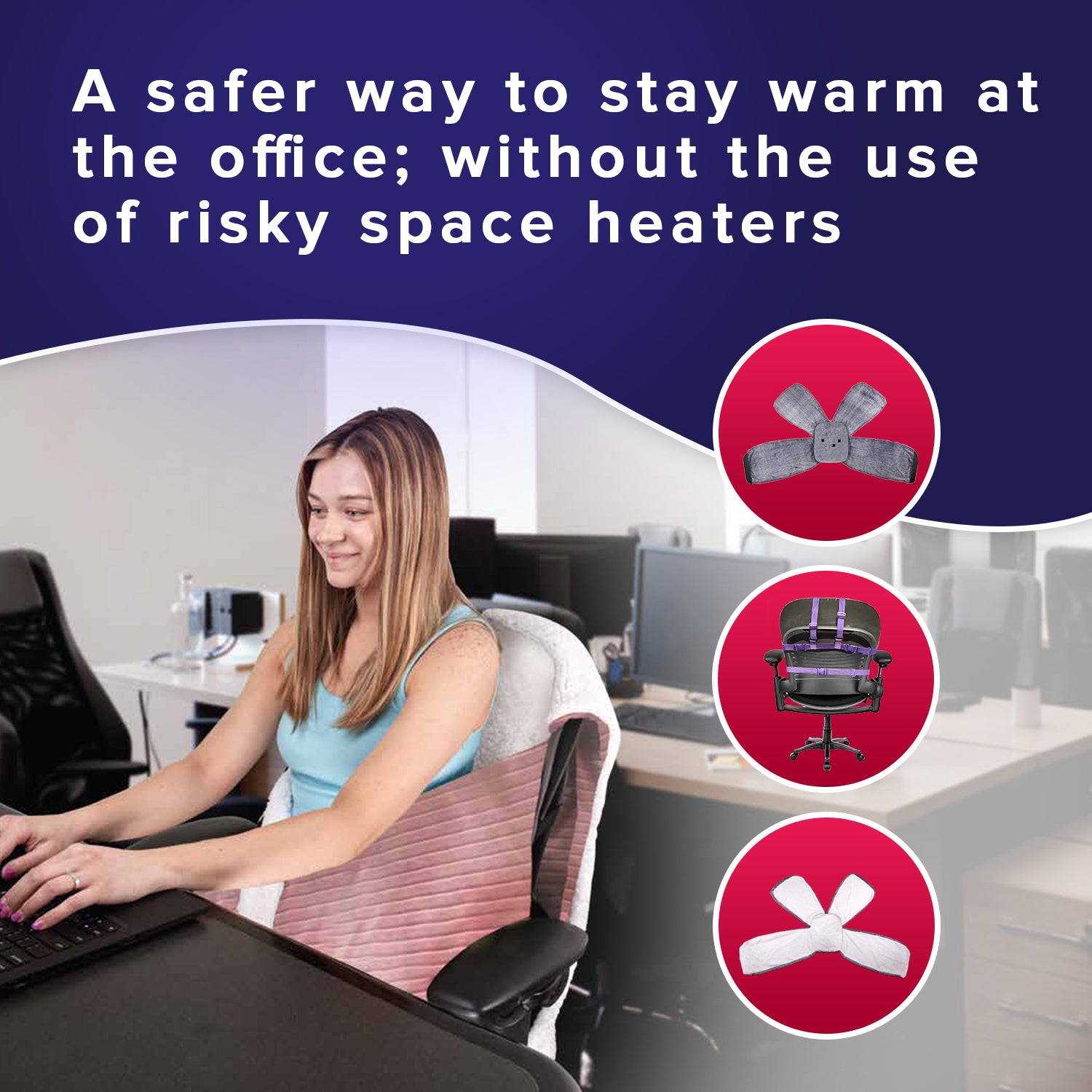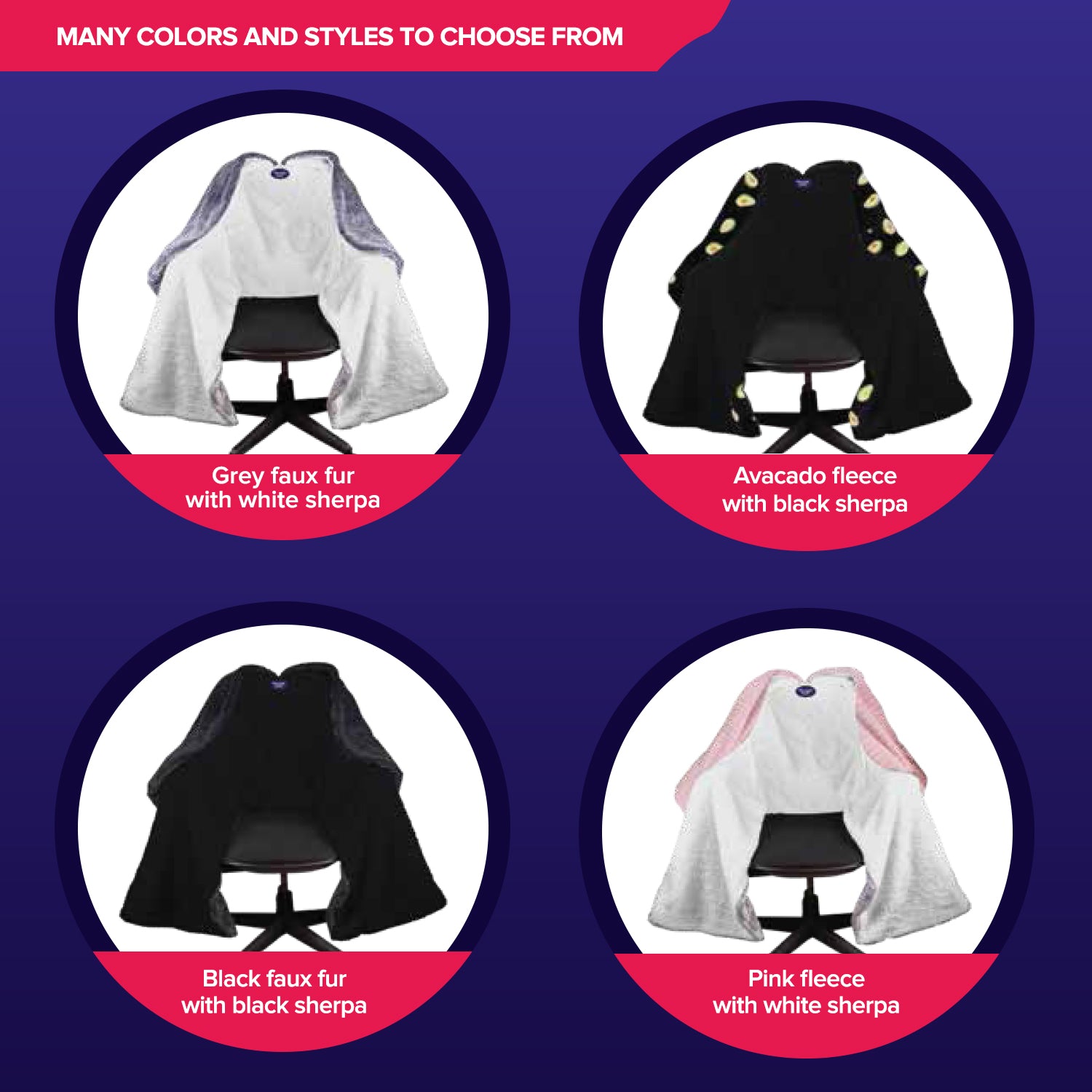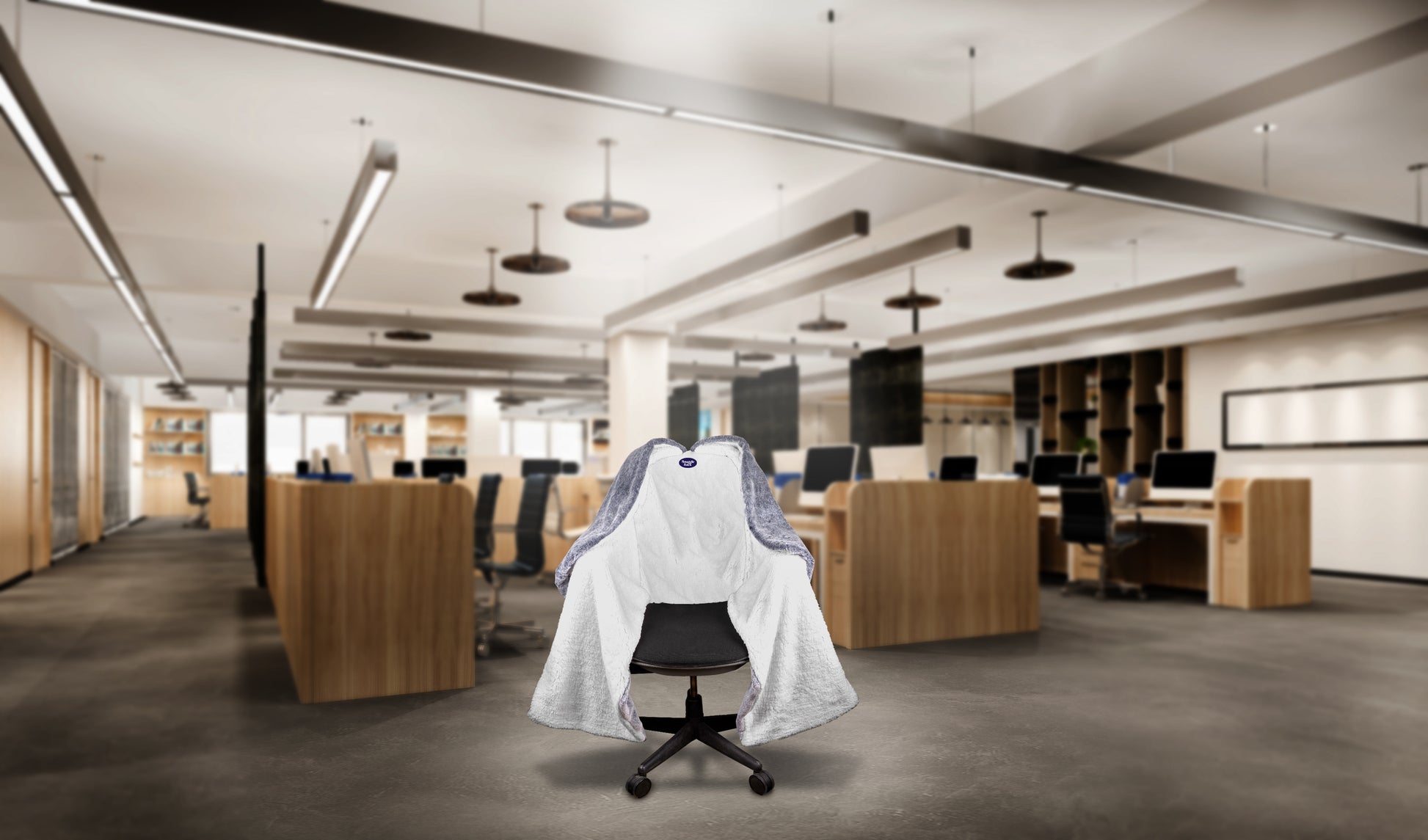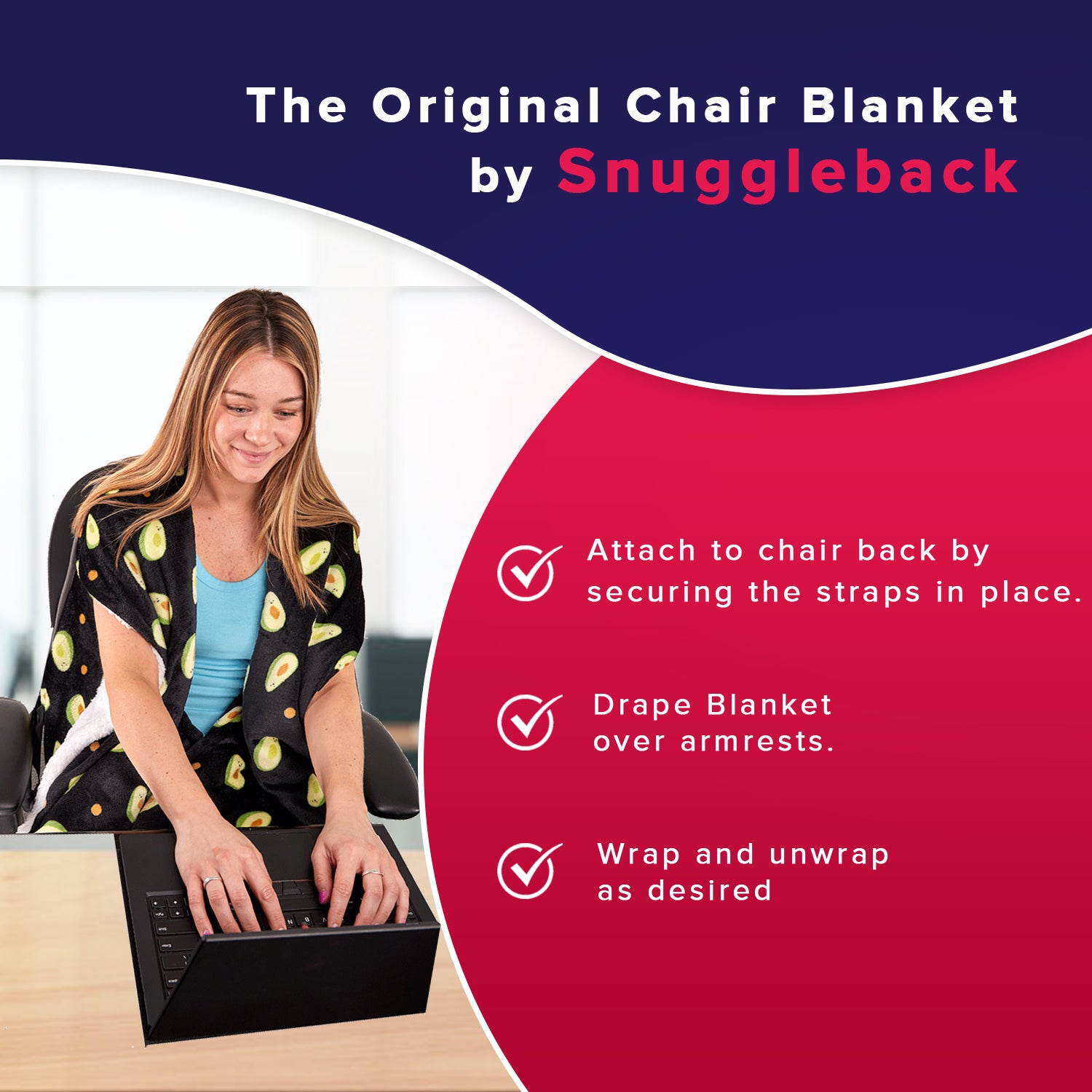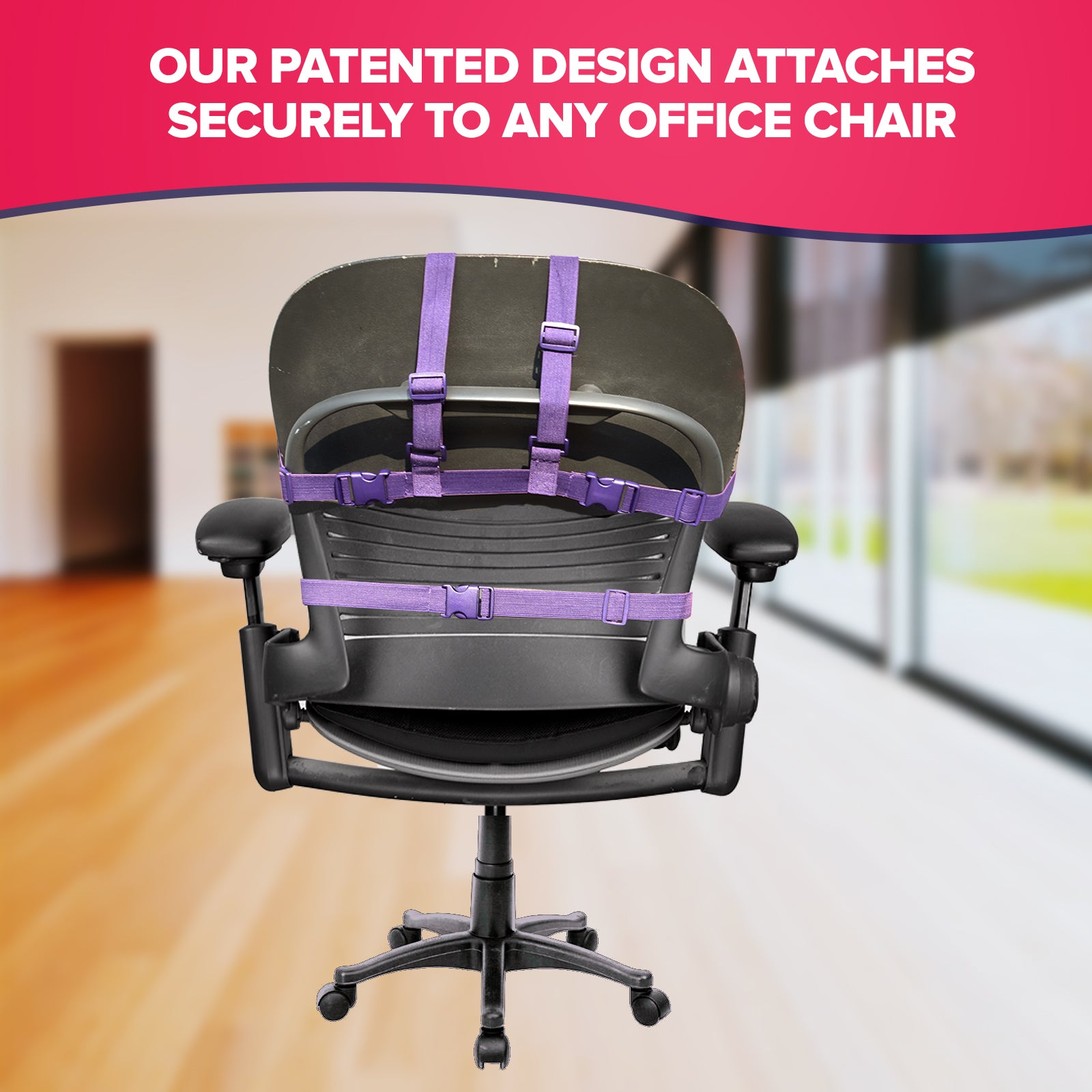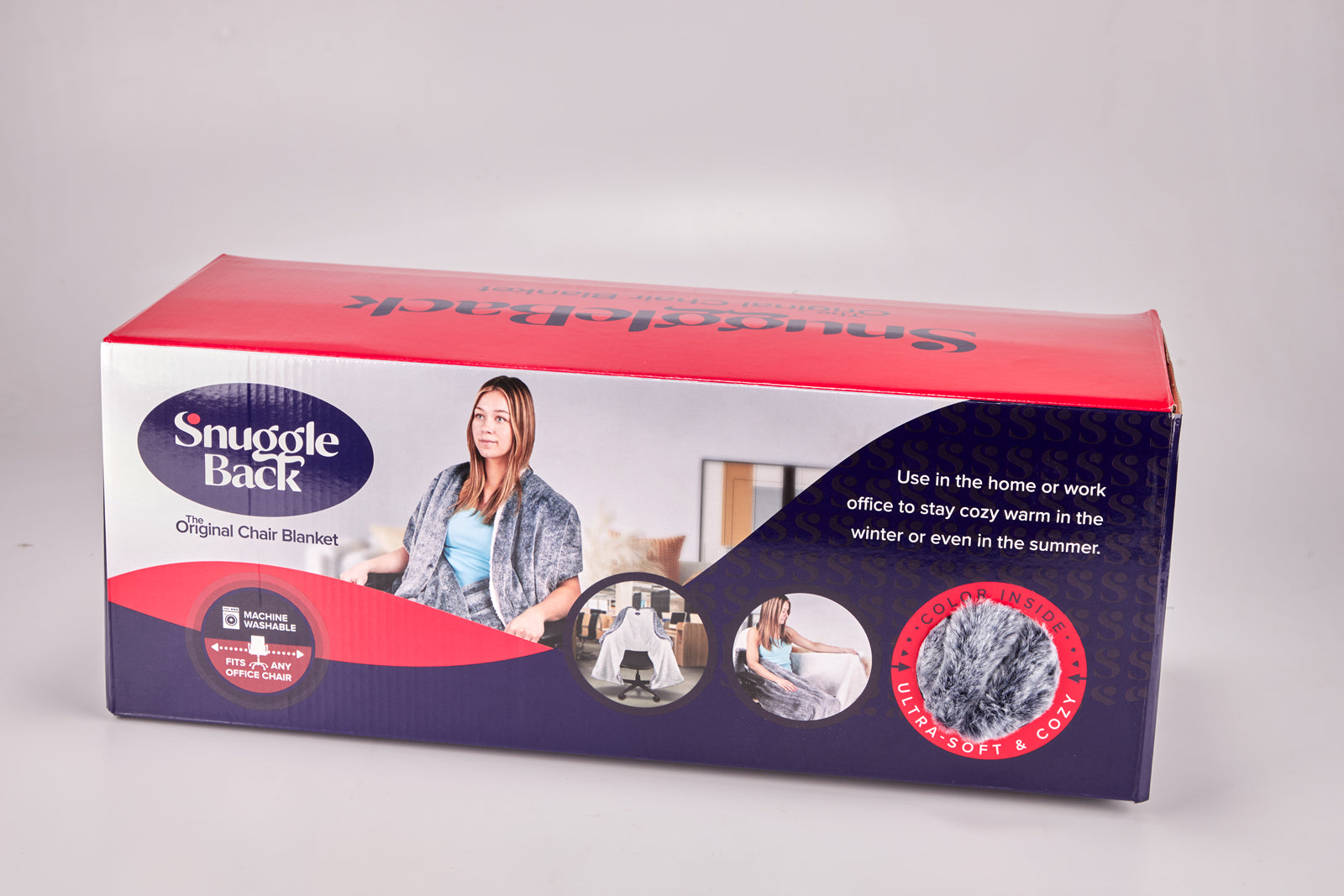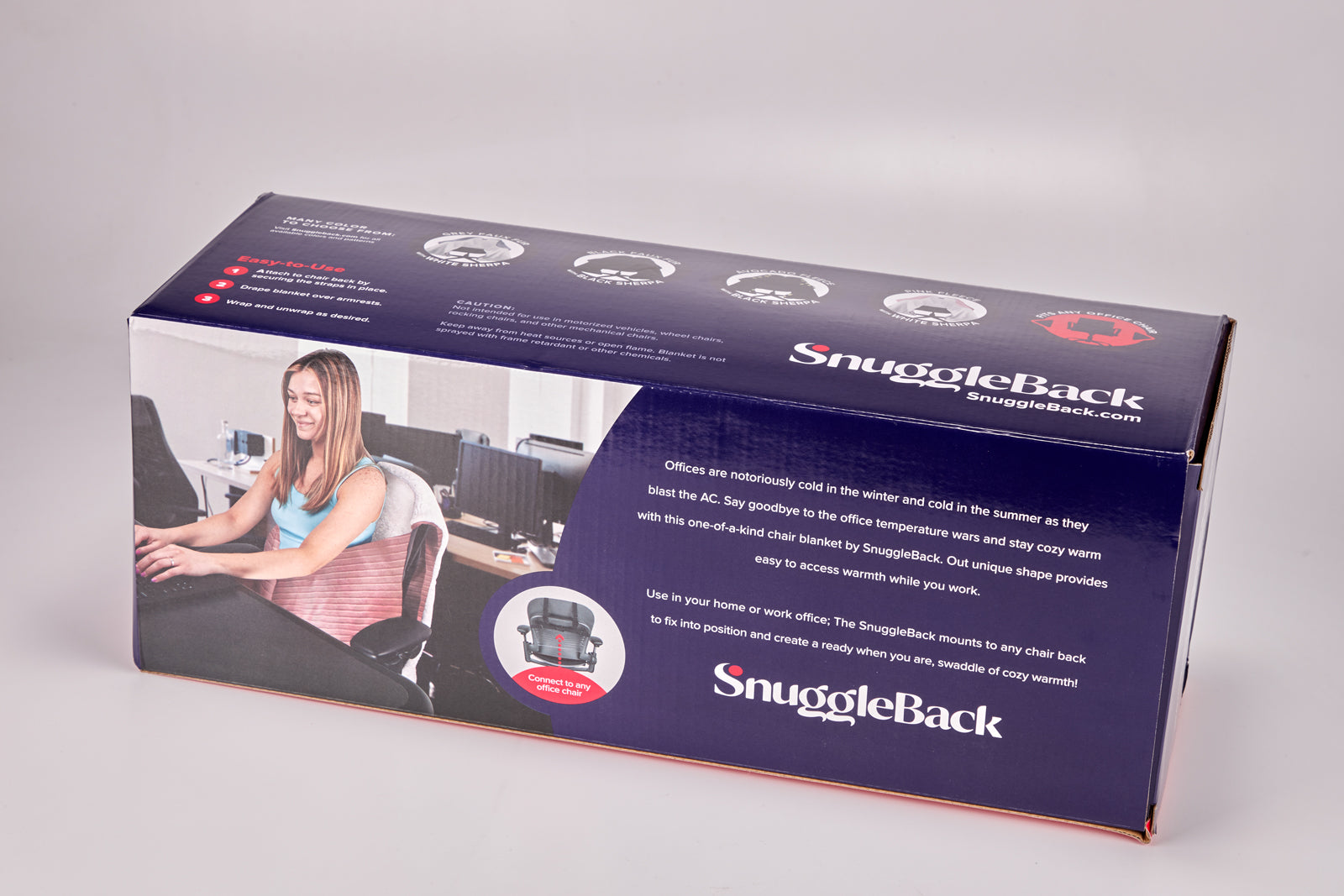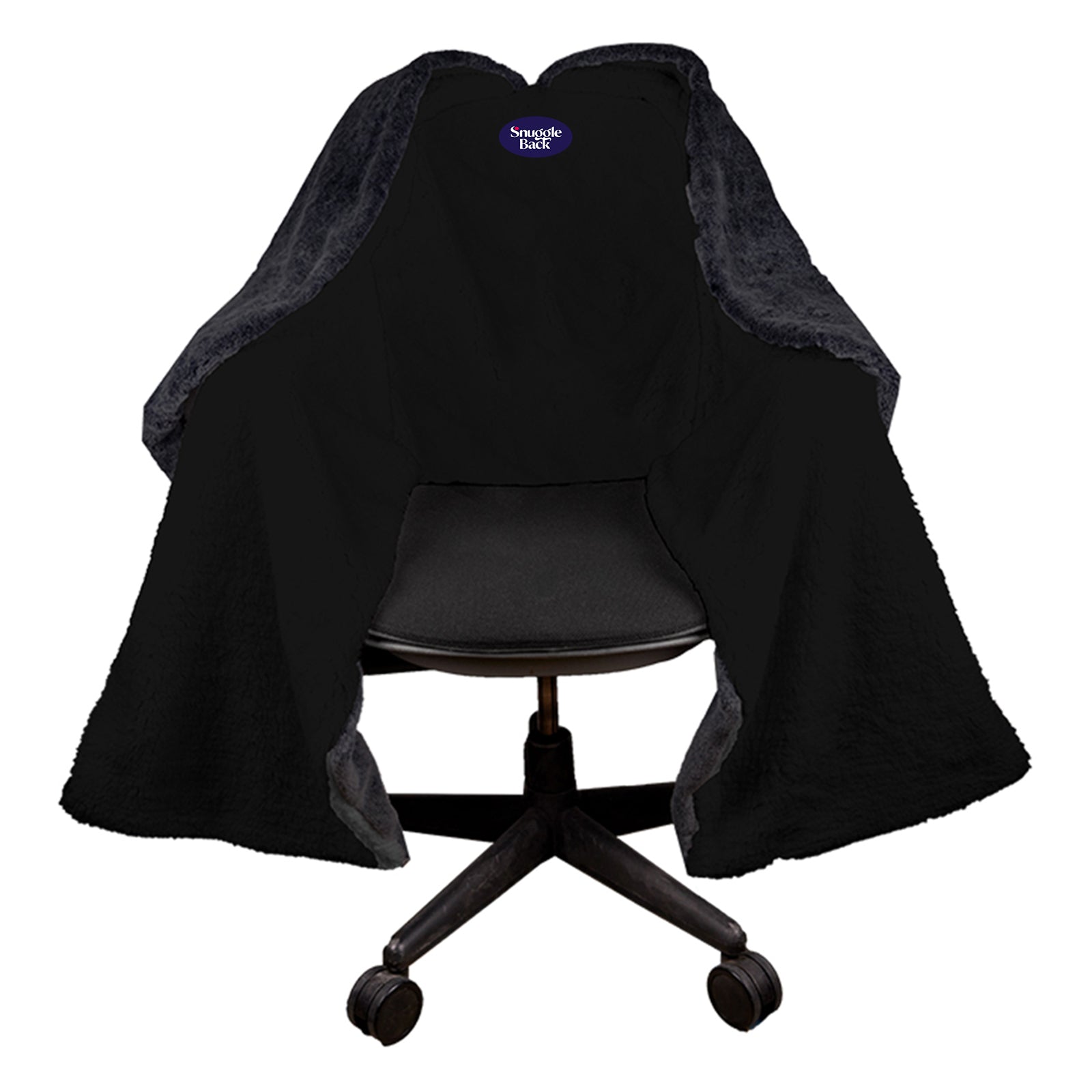 Snuggleback Office Chair Blanket: Cozy Faux Fur & Sherpa Wrap for Office Chairs, Winter Warmth Guaranteed!
Sale price
$ 66.00
Regular price
Product description
Shipping & Return
Introducing the Snuggleback Office Chair Blanket: Your Cozy Companion for Winter Comfort!
Introduction:
As the seasons shift and colder days approach, why settle for chilly discomfort while you work? Say hello to the ultimate solution for staying warm and cozy during office hours – the Snuggleback Office Chair Blanket, the finest blanket for sitting at a desk. Crafted with care and designed for elegance, this desk chair blanket is your ticket to a transformed workspace experience.
Imagine wrapping yourself in the sumptuous softness of faux fur and the inviting warmth of Sherpa while you tackle your to-do list. With an effortless attachment to any office chair, you'll be amazed at the instant comfort the desk blanket brings. No more shivers or distractions – just a snug blanket over a chair that lets you focus on what truly matters.
Let the Snuggleback Blanket redefine your work routine, infusing it with the joy of staying snug and stylish. Embrace winter with open arms and an even warmer workspace. It's time to make your office chair a haven of comfort – try the Snuggleback difference today! Also, use this as a prime blanket for gaming chairs!
Description:
Unique Chair Blanket that attaches to any Office Chair; PATENT PENDING. To produce an easy-in and easy-out convenience, snap the flaps together.
Sherpa chair blanket: Stay warm and comfy with our oh,so-plush faux fur or super-soft flannel. The body is perfectly warmed by the interior material, which is a soft sherpa. You won't want to remove it because it's so quiet. It's the best blanket for the office!
Eco-friendly: Put an end to the debates over thermostats. Keep warm during the winter or even the stifling summer office air conditioning.
NO RISK HEAT: A safer method to remain warm at work; no longer necessary to use risky space heaters.
ALL SIZE FIT - PERFECT SIZE: Ensures universal fit with its versatile size. Ideal dimensions for guaranteed comfort on any office chair. Our distinctive design makes warmth accessible while you work.
Use the SnuggleBack in your home or office to create a warm swaddling ready when you are! It installs on any chair back.
Instructions:
Fix the chair back by fastening the straps.

Cover the armrests with a blanket, depending on personal preference, and snap or unclip the upper flaps.

Whenever necessary, wrap and unwrap.
Features:
- Premium Faux Fur & Sherpa: Enjoy the softness of high-quality materials.
- Universal Fit: Easily attached to any office chair for instant warmth.
- Winter Warmth Guarantee: Stay cozy through the coldest days.
Benefits:
- Comfort Beyond Compare: Say goodbye to chilly office hours.
- Style & Elegance: Elevate your workspace aesthetics.
- Increased Productivity: Stay focused without shivering distractions.
Why Choose Our Product:
Snuggleback brings you a perfect blend of style and functionality. Our Office Chair Blanket is meticulously crafted to bring warmth, comfort, and a hint of luxury. It can be called a heated chair blanket.
FAQs:
How do you put a blanket on an office chair?
Ans. Drape and attach the Snuggleback Chair Blanket over your office chair for guaranteed instant warmth and comfort. No fuss, just snugness!
How do you arrange a chair throw?
Ans. Drape the Snuggleback Office Chair Blanket over your chair for instant comfort and guaranteed winter warmth.
How do I make my office chair comfy?
Ans. Transform your office chair into a comfort haven with the Snuggleback Chair Blanket, featuring cozy faux fur and Sherpa for guaranteed winter warmth.
How do you fold a blanket?
Ans. Fold the Snuggleback Chair Blanket neatly along its edges, showcasing its cozy faux fur and Sherpa layers, ensuring winter warmth whenever needed.
What is a down blanket?
Ans. A down blanket is a cozy accessory like the Snuggleback Office Chair Blanket, featuring faux fur and Sherpa, ensuring winter warmth and comfort for office chairs.
Satisfaction Guarantee:
We're confident in our product's quality. If you're unsatisfied, we offer a hassle-free return within 60 days.
Conclusion:
As your productive hours stretch, so does the need for comfort. You are introducing the Snuggleback Office Chair Blanket – your ultimate winter companion. Embrace the luxurious touch of faux fur and the cloud-like Sherpa wrap as you transform your office chair into a haven of warmth and style.
Not only does this blanket radiate warmth, but it also radiates elegance, elevating your workspace aesthetics. Don't let cold temperatures disrupt your workflow – let the Snuggleback Blanket redefine your work experience.
Step into the world of supreme comfort enhanced productivity, and a touch of luxury. Embrace the winter with open arms, knowing your work environment is tailored for coziness. Elevate your workdays, one wrap at a time. Experience the Snuggleback difference today!
Shipping cost is based on weight. Just add products to your cart and use the Shipping Calculator to see the shipping price.
We want you to be 100% satisfied with your purchase. Items can be returned or exchanged within 30 days of delivery.