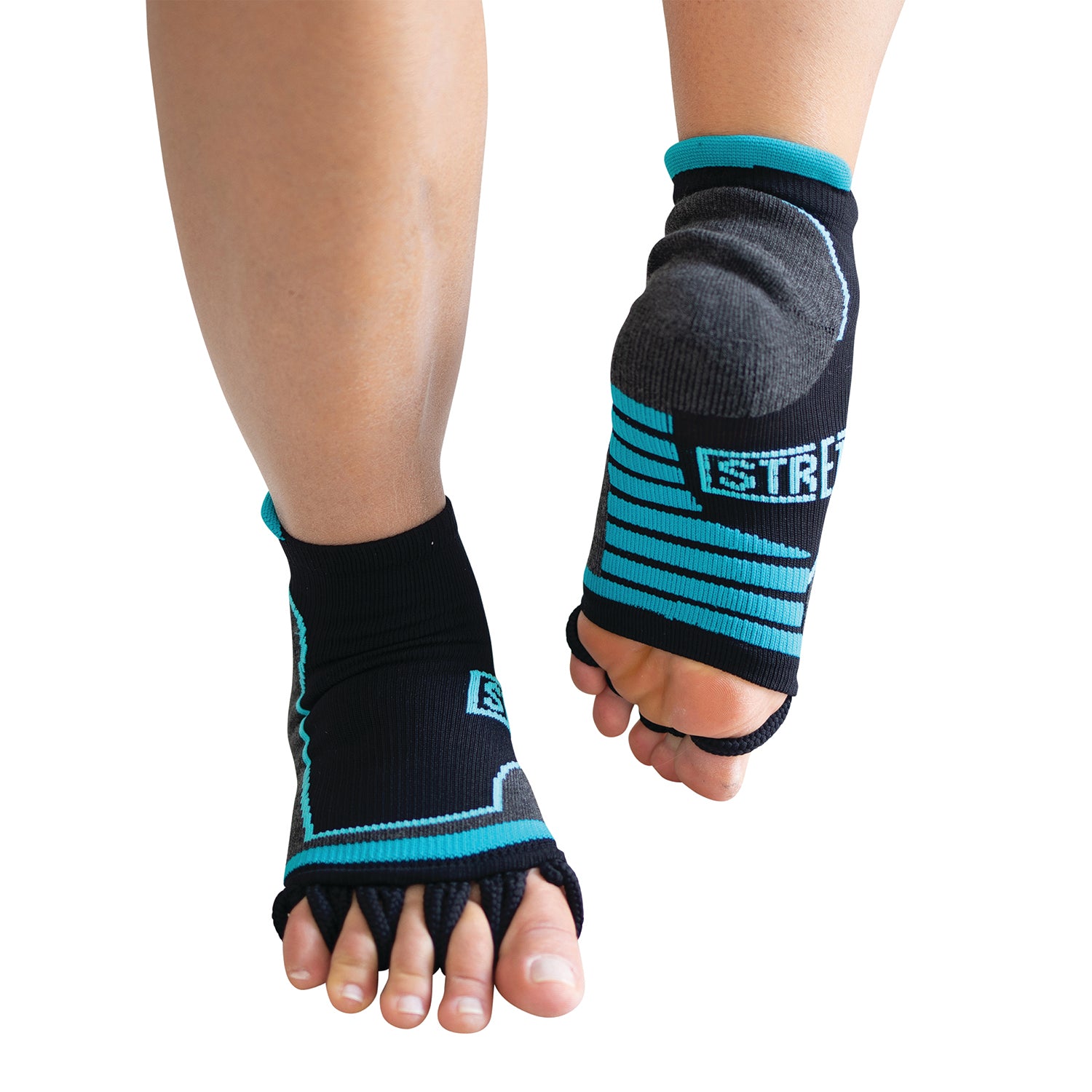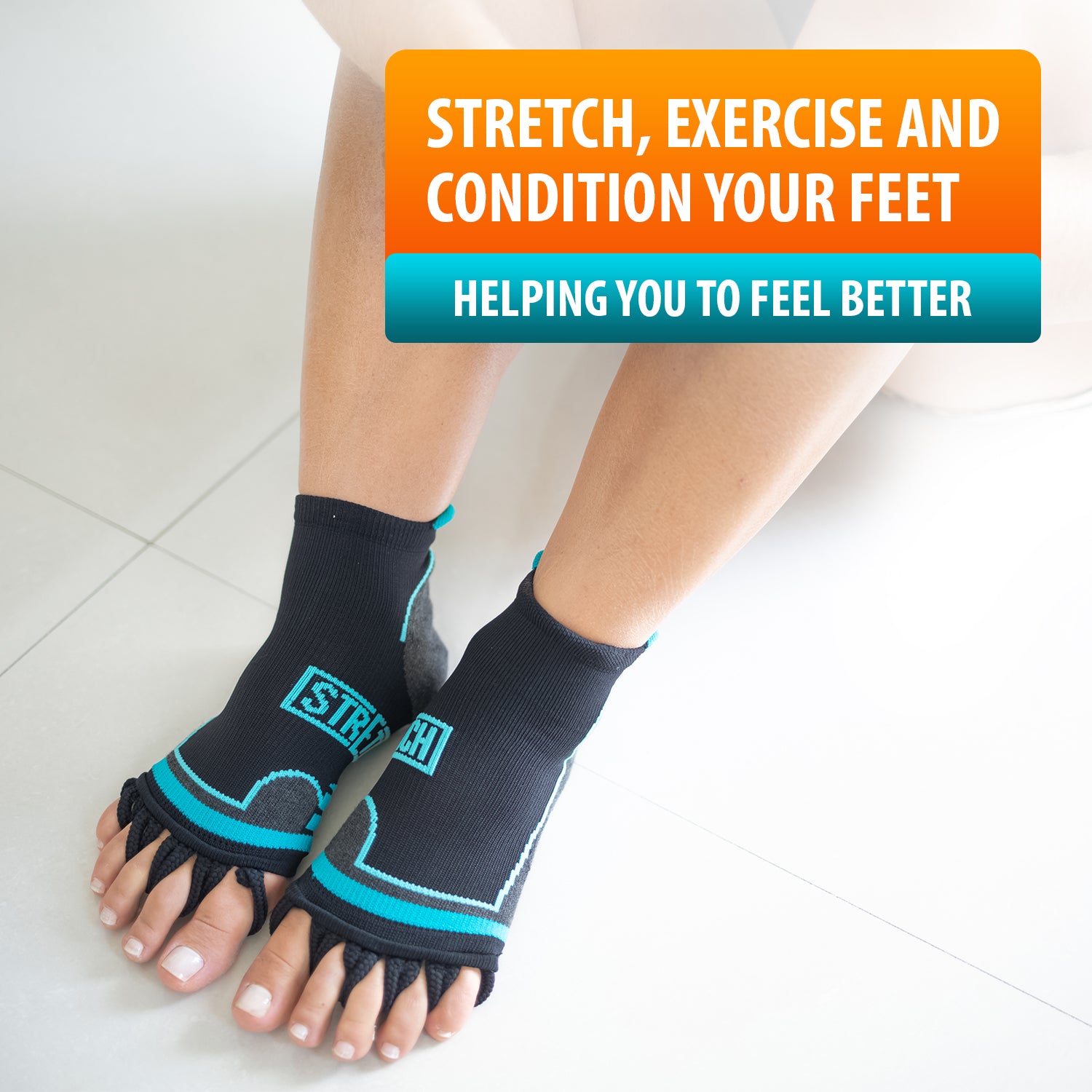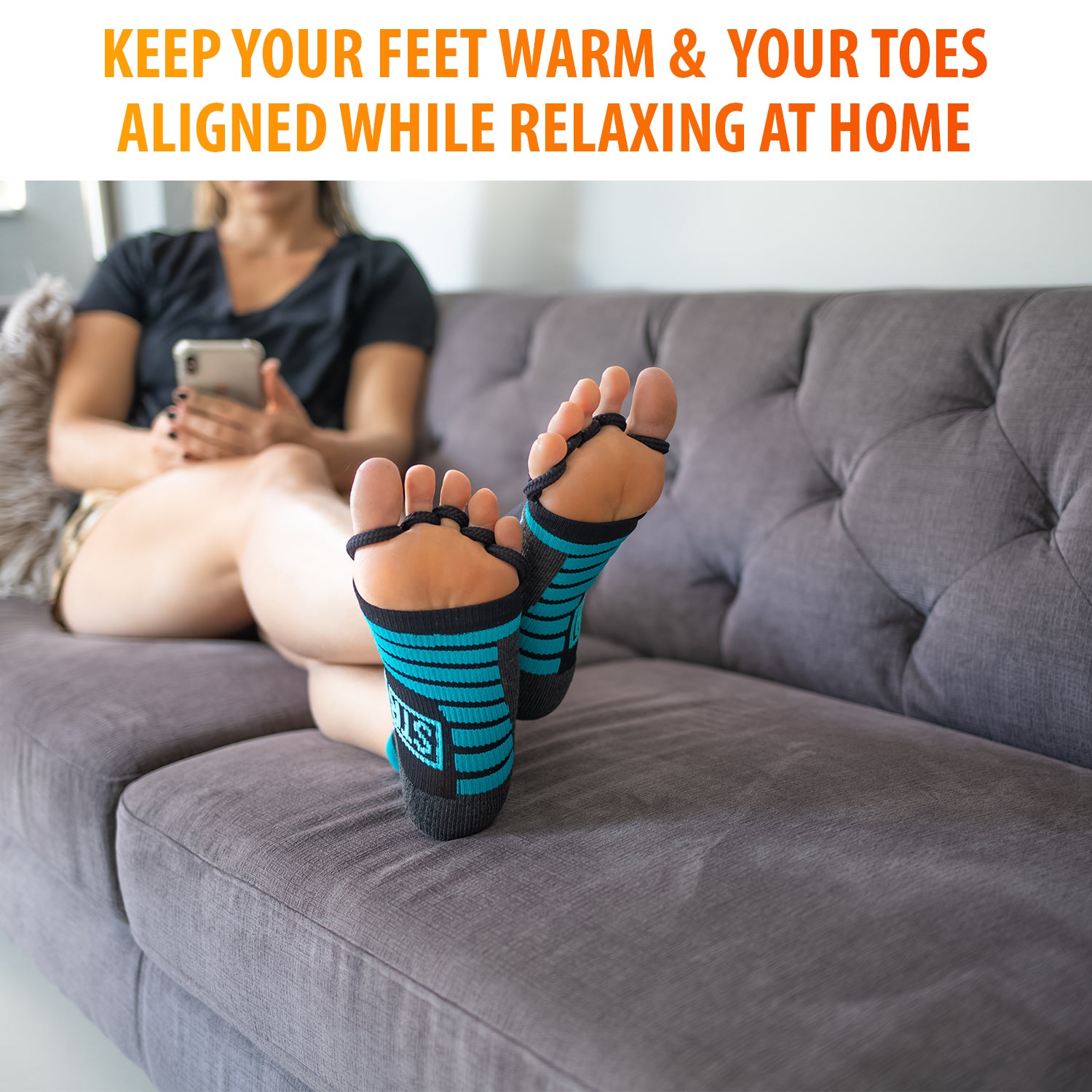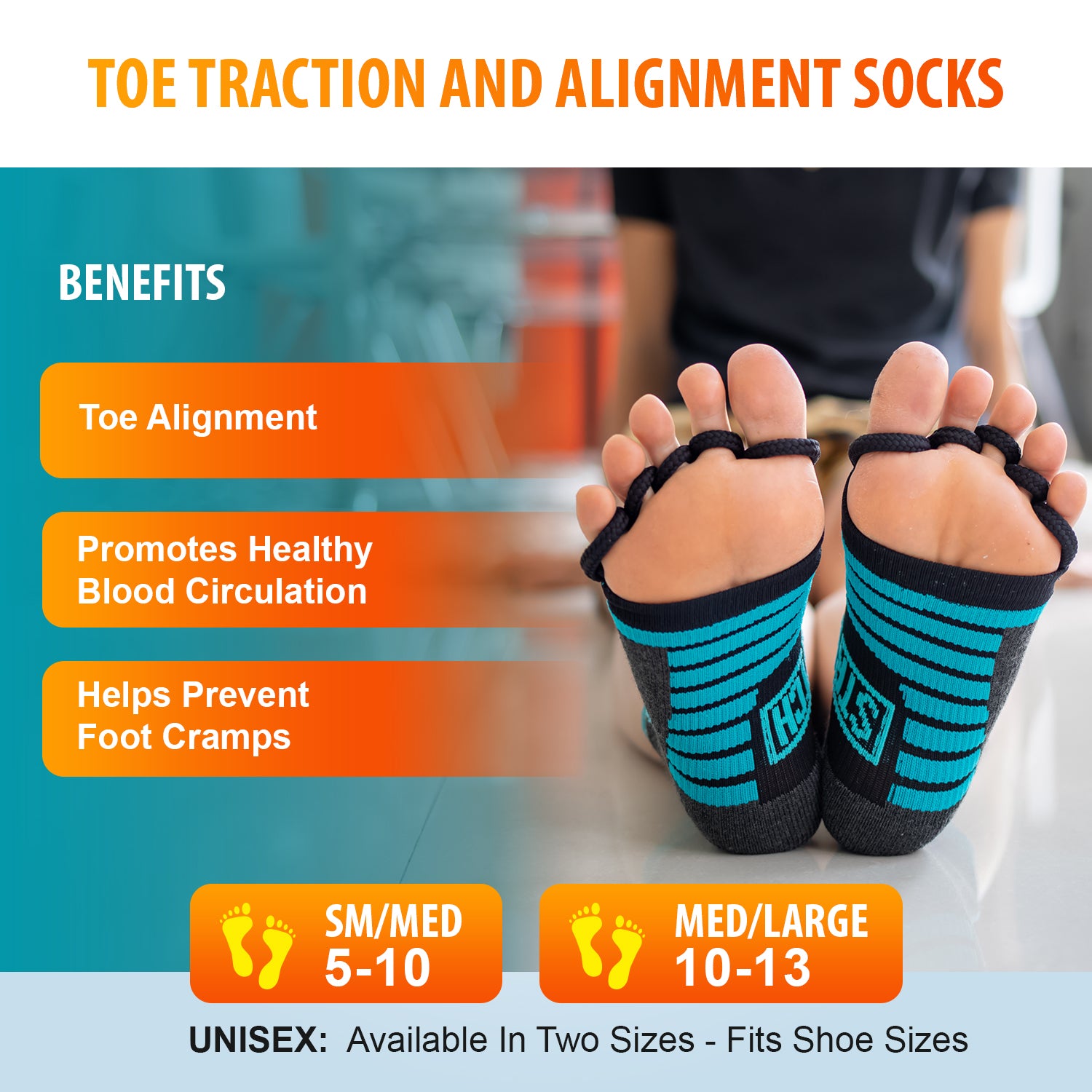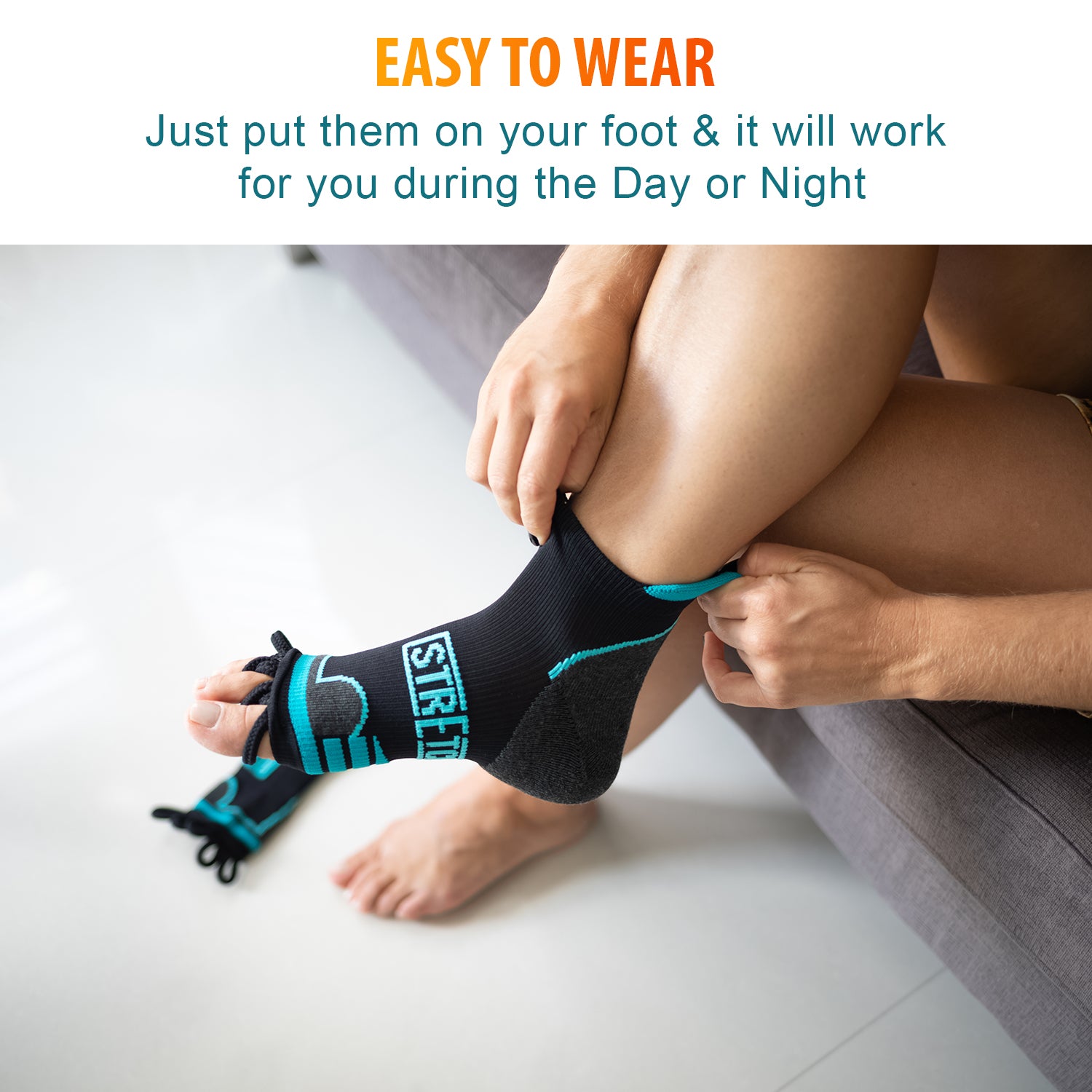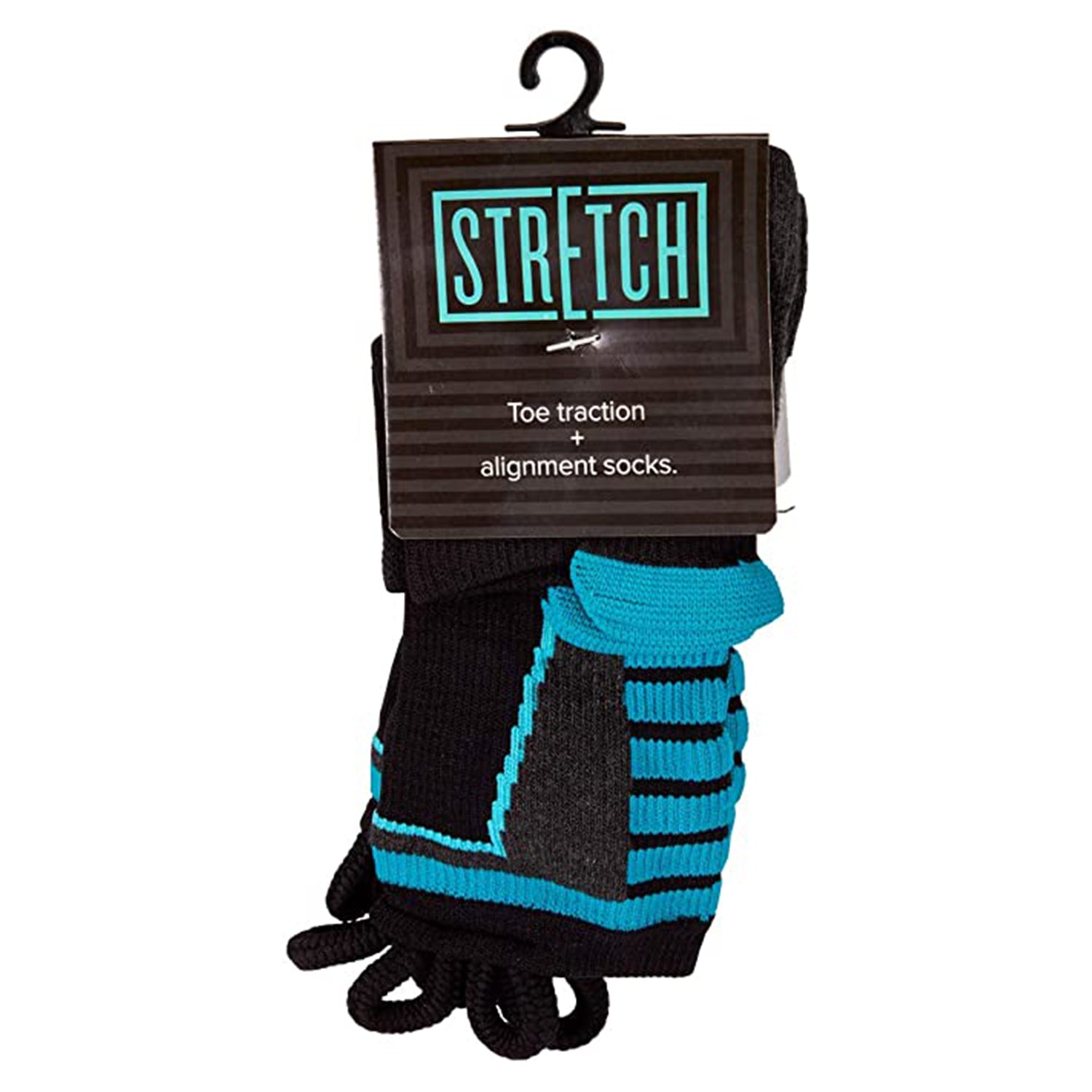 Stretch's Toe Separator Socks: Bunion Relief with Toe Spacer Foot Alignment for Happy Feet
Sale price
$ 16.50
Regular price
Product description
Shipping & Return
Introducing Stretch's Toe Separator Socks: Happy Feet in Every Step!
Introduction:
Are your feet yearning for relief from discomfort? Look no further! Step into a realm of comfort with our Toe Spacer Socks and corrective footwear, crafted to offer bunion relief and toe alignment like never before. Imagine a world where each step feels like a soothing massage, where bunion concerns fade away, and your toes discover their joyful space.
Explore the seamless blend of science and comfort as our pioneering best-toe alignment socks gently steer your toes into alignment, restoring balance and confidence with each stride. Whether you're in motion or embracing relaxation, these toe straightener socks are your steadfast companions on the path to happier feet.
Prepare to welcome the delight of walking without pain and let your feet encounter a fresh form of happiness with Stretch's split-toe trainer socks. Your comfort is our mission!
Description:
Our socks with a toe divider are designed to help with bunions and align your toes. They have a special feature that spaces out your toes for better foot alignment. Bid farewell to discomfort and welcome happier feet! Engineered with rubber sole grips for stability, our original foot alignment socks with toe divide are relied upon by women with foot pain to prevent falls. These socks with toe spacers and grippers provide secure footing and prevent slipping on floors. By gently stretching and aligning toes, our Bunion relief socks offer relief from discomfort related to various foot issues like plantar fasciitis, heel spurs, and more. Aligning your feet becomes effortless when you wear our rubber-soled toe separator socks. With regular use for a few hours each day, you'll notice your toes gradually straightening and finding their proper positions, promoting overall foot comfort.
Features:
LADIES' TOE ALIGNMENT SOCKS: Happy feet start with healthy feet! These are the perfect socks for women's shoe sizes 6-10. They help align your toes for better foot health and comfort.
STRETCH, SPREAD & ALIGN TOES: Made to gently stretch and separate your toes, these one-size socks are designed to fix alignment issues like bunions, hammer toes, and claw toes without causing any discomfort.
REDUCE PAIN & BOOST BLOOD FLOW: These stretchy socks provide a bit of compression, promoting better blood circulation for less swelling, fatigue, and foot/ankle soreness.
SOFT, COMFY, & COZY: These socks are softer, cozier, and more breathable than other alignment socks. You can wear them during the day or at night, and they're easy to clean too.
NON-SLIP GRIPS ON BOTTOM: With improved slip-resistant grips, these socks are safe to wear on different floors. They're the smart choice for better toe alignment and safer steps!
Benefits:
- Comfortable Relief: Experience reduced bunion discomfort and improved foot alignment.
- Better Posture: Aligned toes contribute to better overall posture.
- Everyday Ease: Wear them throughout the day, no matter the activity.
Why Choose Our Product:
Choose Stretch's half-toe socks for effective bunion relief, toe alignment, and unmatched comfort. Your feet deserve the best!
FAQs:
What are toe-separating socks for?
 Toe Separator Socks like Stretch's aid in bunion relief by aligning toes, reducing discomfort, and promoting happier, healthier feet.
Do toe separator socks work?
Yes, toe separator socks can work by providing bunion relief, aligning toes, and promoting foot comfort through gentle stretching and alignment, aided by rubber sole grips for stability.
What is the best thing to wear for bunions?
For optimal bunion care, opt for Stretch's Toe Separator Socks, offering relief and alignment for joyful, pain-free feet.
Can wear toe separator socks to help with bunions?
Certainly, wearing Stretch's Toe Separator Socks can provide bunion relief and promote toe alignment, enhancing overall foot comfort.
How long to wear toe separator socks?
For optimal results, wear Stretch's split-toe socks regularly for at least 30 minutes, starting with shorter intervals and gradually increasing time to accommodate your comfort and needs.
Doctor's Note:
Dr. Emily Smith, Podiatrist:
'These socks serve as a wonderful addition to your foot care routine, improving both alignment and comfort for your feet.'
Satisfaction Guarantee:
We're confident you'll love your Stretch's Toe Separator Socks. If you're dissatisfied, we provide a straightforward and trouble-free return process for your convenience.
Conclusion:
Say goodbye to bunion discomfort and hello to happier feet with our innovative Toe Separator Socks. Imagine each step feeling like a soothing embrace – that's the difference our socks can make in your life. Embrace the relief as the toe spacer gently aligns your toes, promoting better posture and overall well-being.
Whether you're strolling through the park, tackling daily errands, or relaxing at home, our Toe Separator Socks are your constant companions. We invite you to experience the transformative power of comfortable feet – the foundation of a happier, healthier you.
Elevate your foot care routine today with Stretch's Toe socks for bunion relief. Your satisfaction is guaranteed because your comfort is our priority.
Shipping cost is based on weight. Just add products to your cart and use the Shipping Calculator to see the shipping price.
We want you to be 100% satisfied with your purchase. Items can be returned or exchanged within 30 days of delivery.