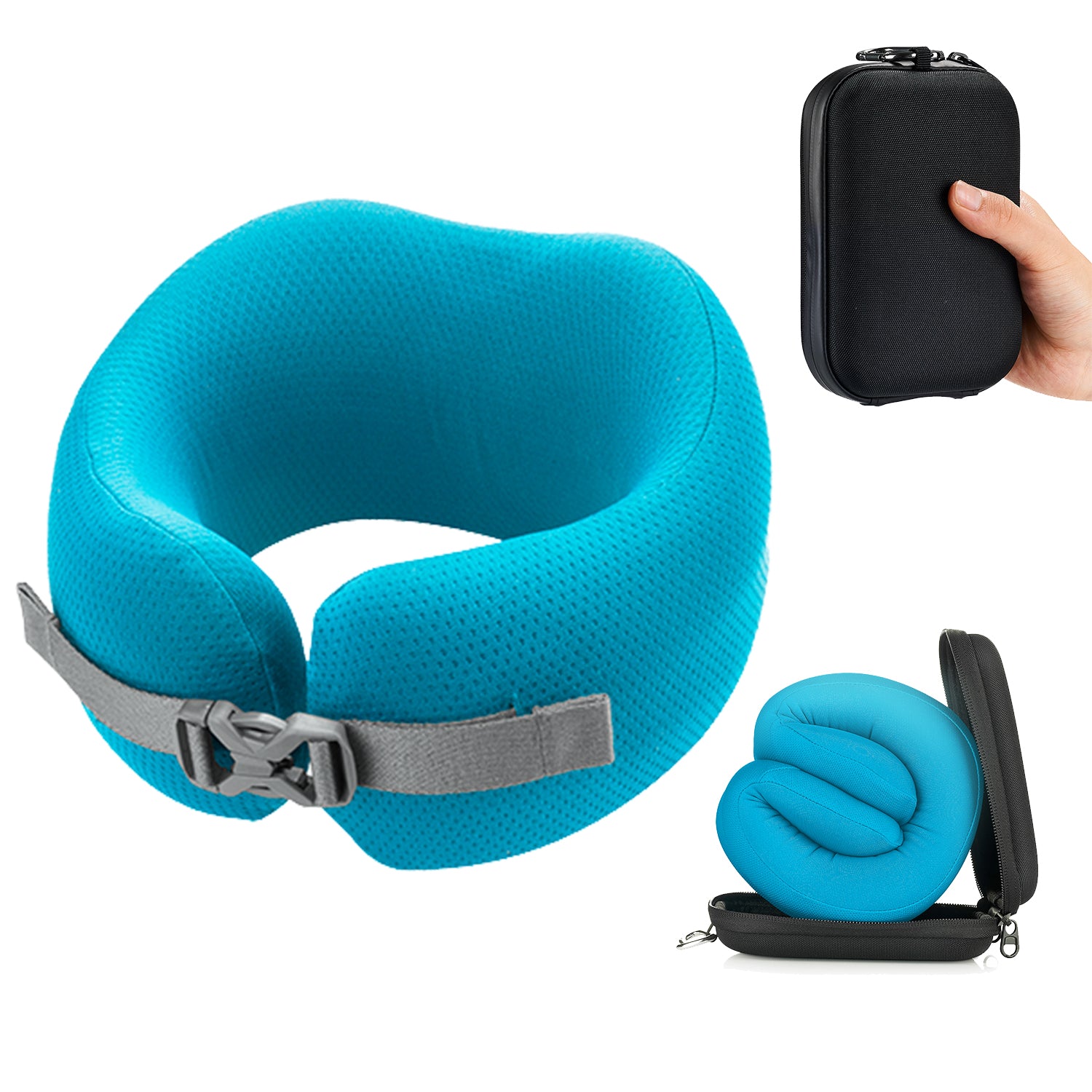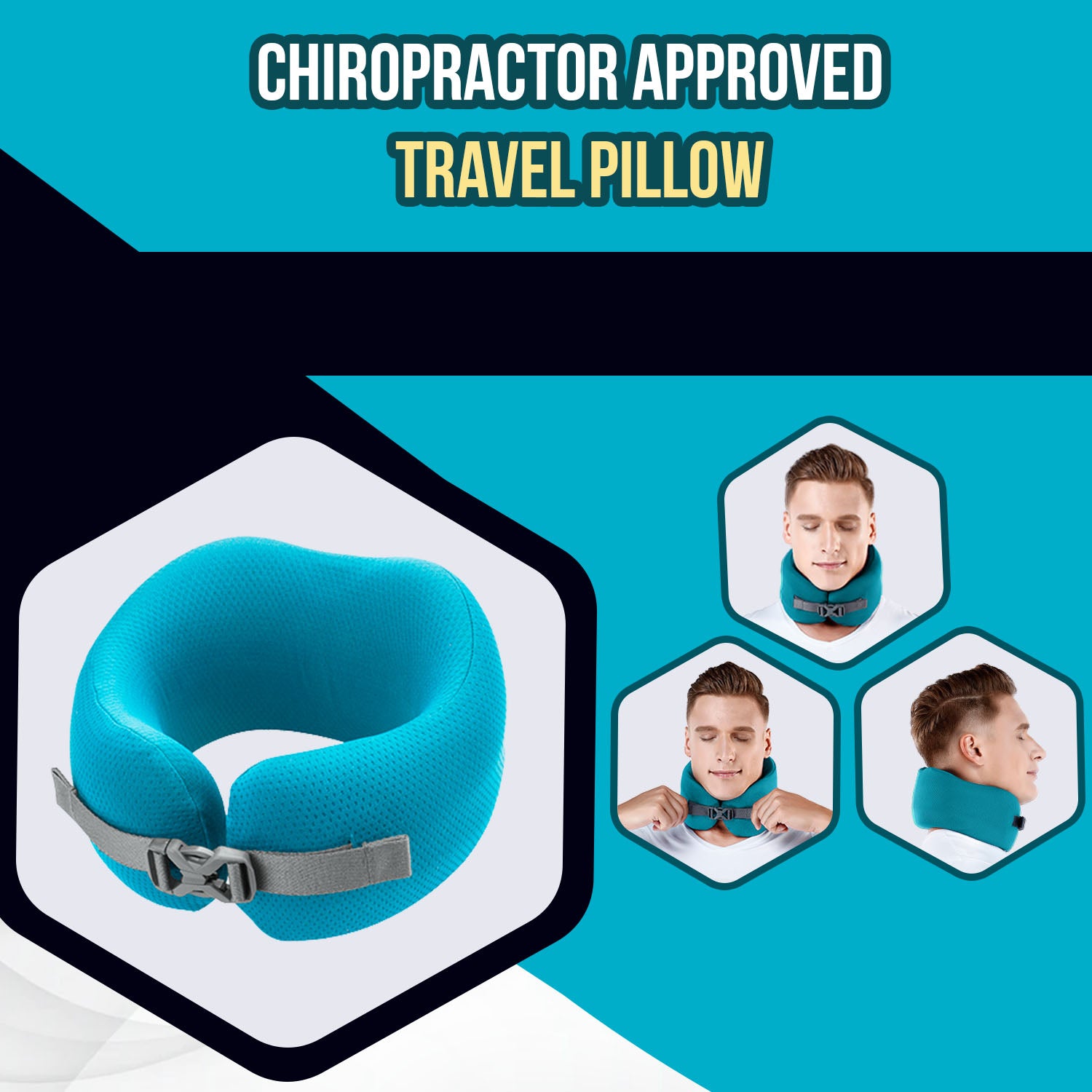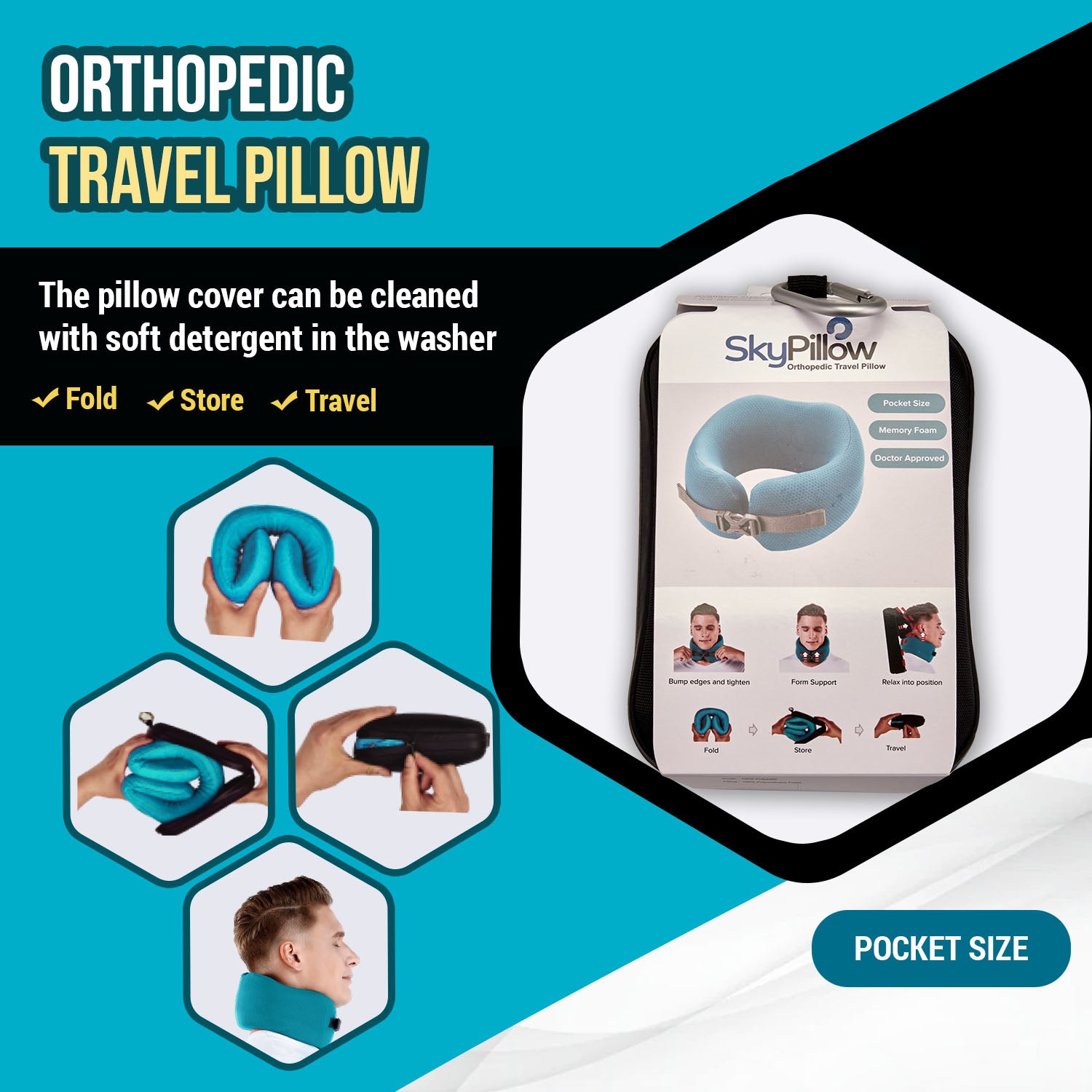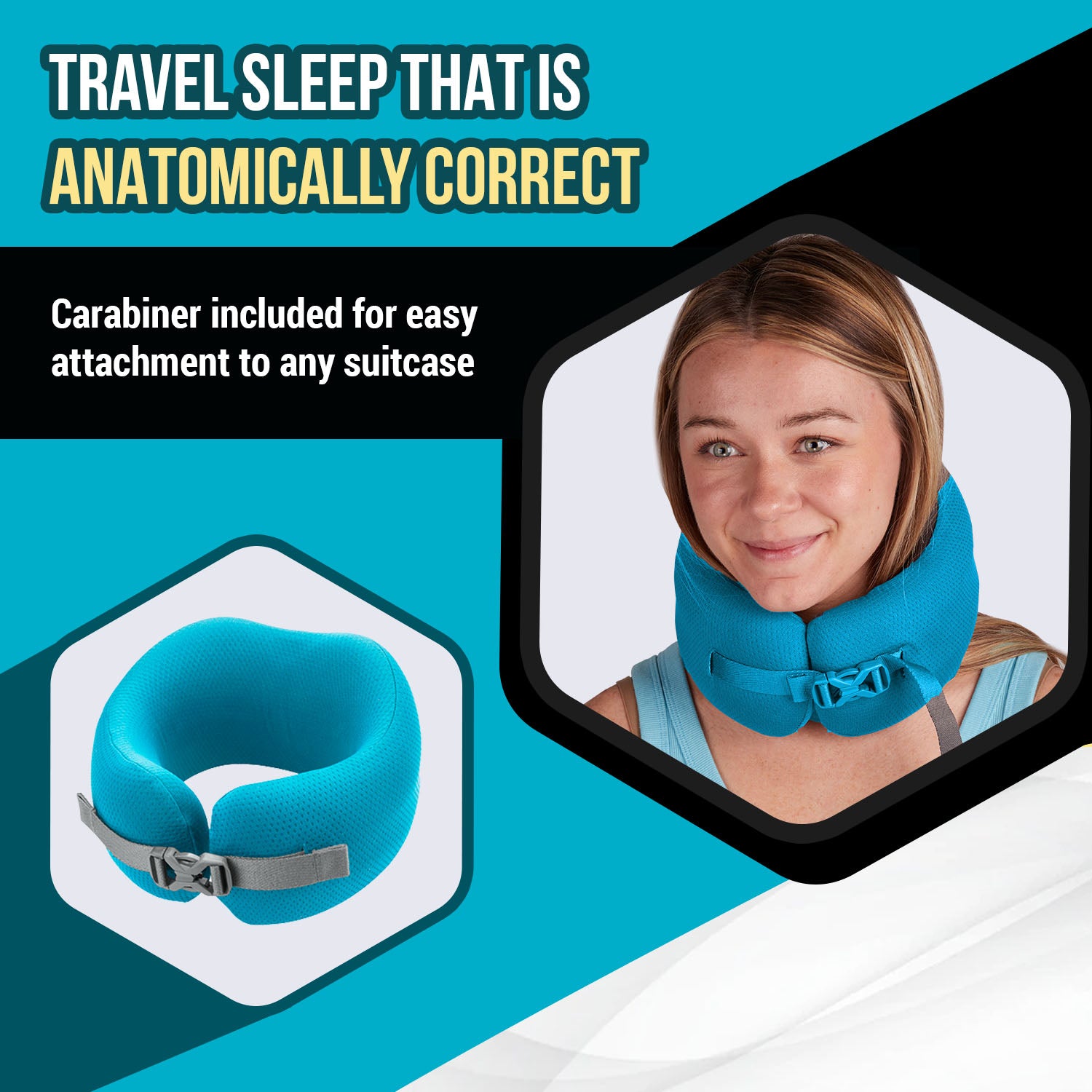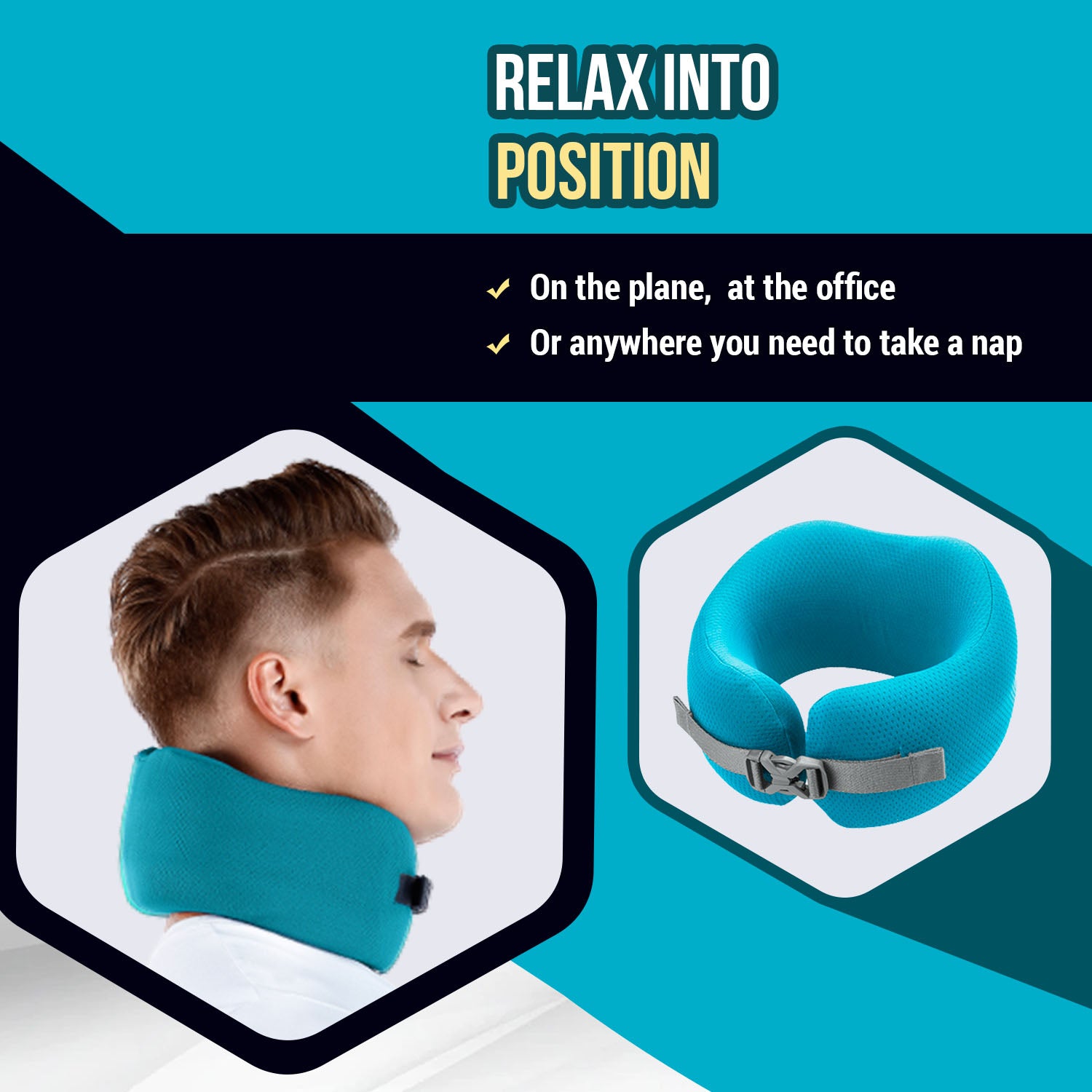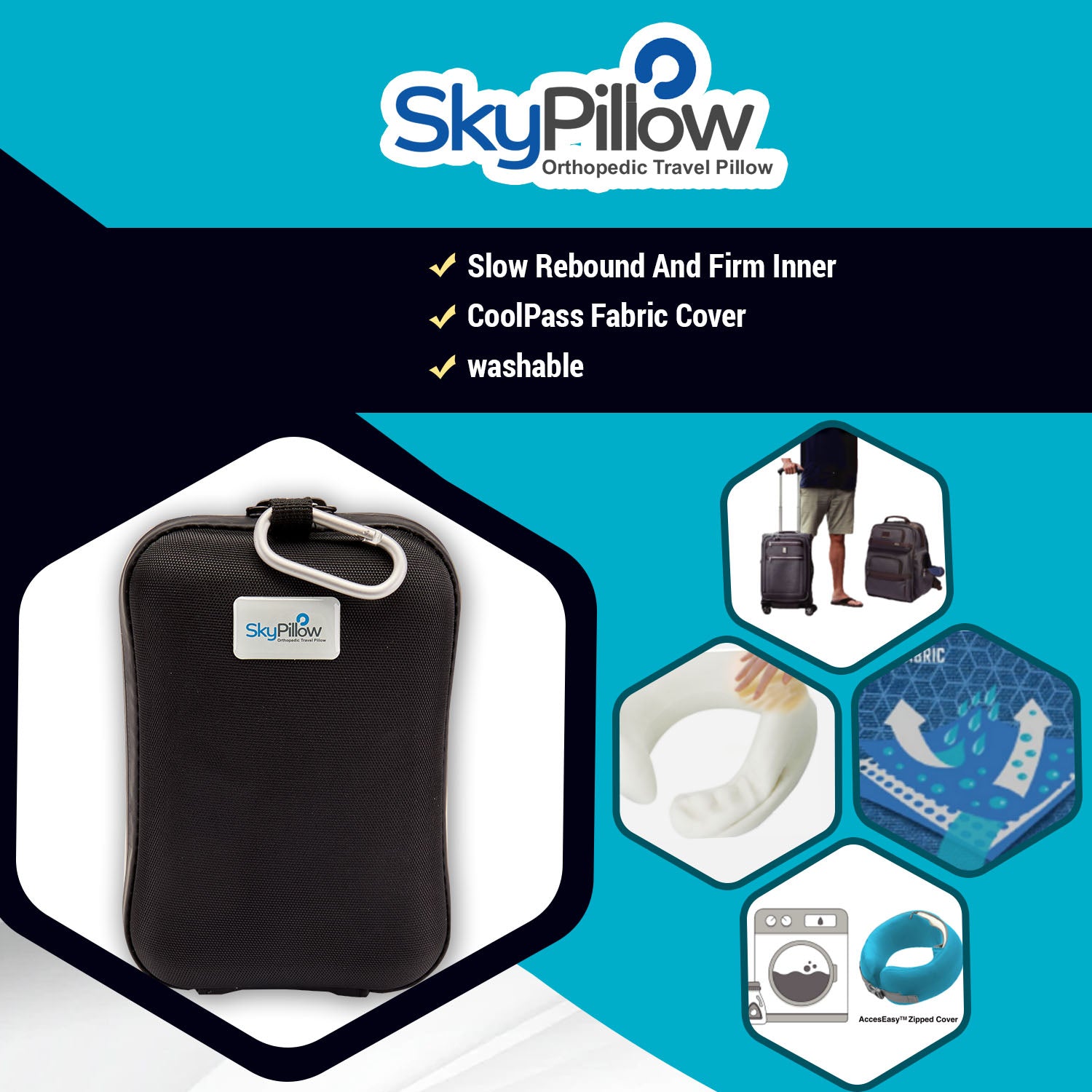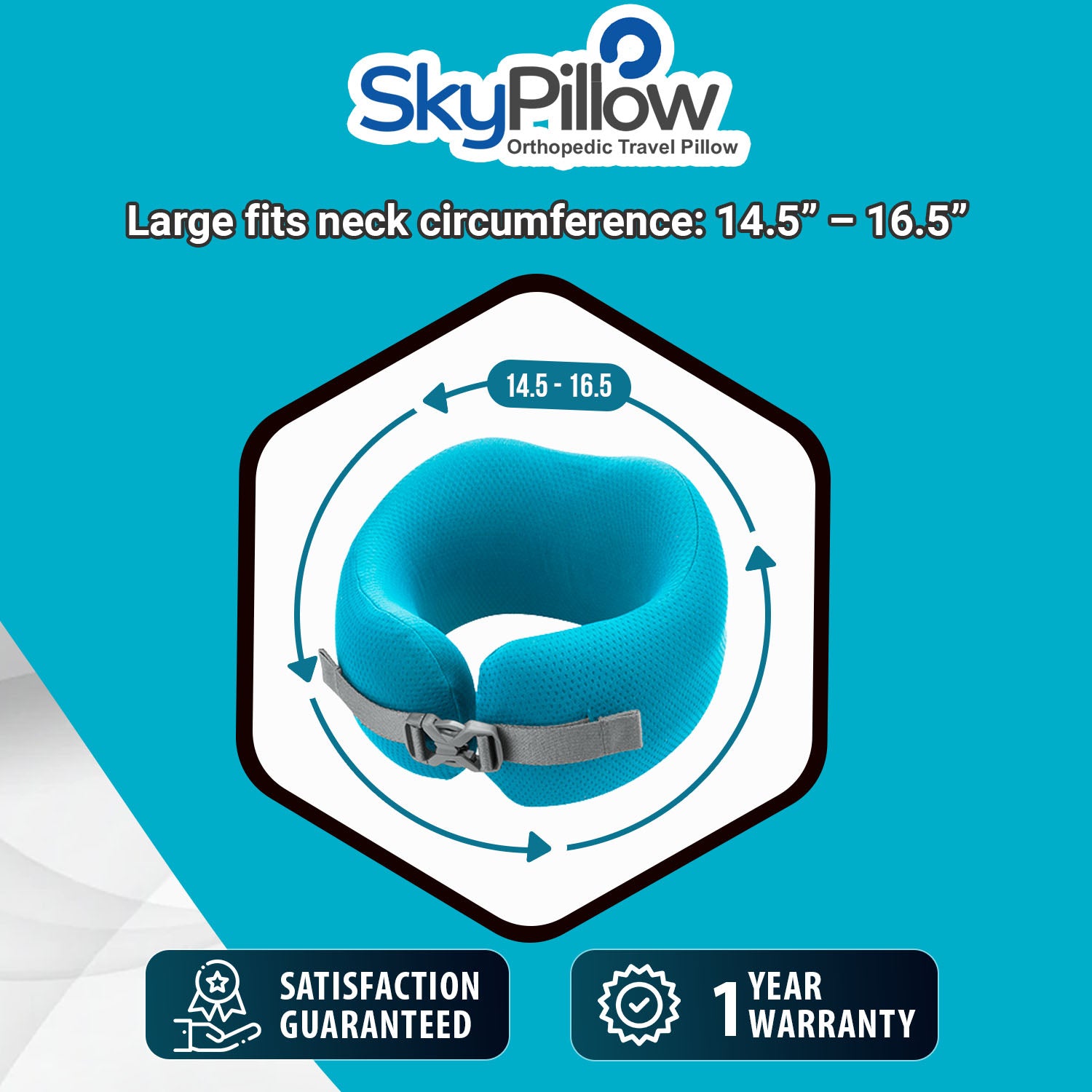 Skypillow's Neck Travel Pillow: Orthopedic, Memory Foam, Washable Cover, Carrying Case, Clip-Bid Farewell to Neck Cramps and Posture Woes!
Sale price
$ 33.00
Regular price
Skypillow's Neck Travel Pillow: Orthopedic, Memory Foam, Washable Cover, Carrying Case, Clip-Bid Farewell to Neck Cramps and Posture Woes!
Sale price
$ 33.00
Regular price
Product description
Shipping & Return
We are introducing the Best Neck Travel Pillow by Skypillow, your secret weapon against the ultimate nemesis of travelers worldwide – neck cramps! We've all had those epic battles with airplane seats designed by evil geniuses determined to give our necks a run for their money. But fear not, fellow adventurer, for Skypillow is here to save the day!
Picture this: Orthopedic magic in memory foam, a cozy washable cover, a handy carrying case, and a clip that's got your back (or, rather, your neck). No more waking up mid-flight with your neck in a twisty pretzel shape. With Skypillow, you'll bid farewell to neck cramps and posture woes forever!
Whether you're globe-trotting or just napping in your favorite armchair, Skypillow's got your comfort covered. It's the sidekick your neck deserves, and it's here to ensure you arrive at your destination feeling refreshed, not like you've gone twelve rounds in a wrestling ring with your headrest. So, say hello to comfy travels and goodbye to neck nightmares – Skypillow is your ticket to relaxation, no matter where you roam!
Description:
Introducing Skypillow's Neck Travel Pillow, your passport to the land of ultimate comfort and neck-saving adventures. This orthopedic wonder is your trusty companion for journeys long and short, ensuring you bid farewell to those pesky neck cramps and posture woes. Crafted with memory foam that molds to your neck's contours, a washable cover for spill resilience, and a handy carrying case with a clip, it's the superhero of travel pillows.
A BETTER NECK PILLOW TRAVEL: Many travel pillows are too soft to support the neck properly and give way under light pressure. This offers very little to ease neck strain or relaxation when traveling. With its robust memory foam composition, SkyPillow corrects this by supporting the neck and keeping it in a neutral posture to lessen tension.
SIZE: Standard best travel neck pillows are frequently too small for the average adult, even though many are designed to provide comfort when traveling. The average neck height is 10 to 13 centimeters, yet most generic pillows are merely 6 to 8 cm tall, providing relatively little neck support. You can choose the perfect amount of comfort from Skypillow's two sizes, each with an adjustable strap and a height of 12 centimeters.
Circumference: Large fits 14.5" to 16.5"
ULTRA BREATHABLE FABRIC: The Coolpass fabric used to make the SkyPillow's construction allows air to pass through the best neck pillow for travel. The user won't feel excessively confined because of the airflow provided by this pillow's airy and lightweight fabric. Keeping something around your neck can be challenging when the heat and sweat build up from prolonged sitting or travel. Use the SkyPillow to keep your neck comfortable and relaxed!
CORRECT YOUR POSTURE: Poor posture, which gradually increases strain on the shoulders and neck, is the most prevalent cause of neck pain. While treating the pain is necessary, the underlying cause of the issue is not covered. Pause correction is essential to prevent the neck and shoulder issue from repeating or worsening. The Skypillow is designed to cradle the head, pushing it to maintain a straight, appropriate posture that gradually improves posture and prevents the accumulation of additional strain and pain.
Features:
Orthopedic Design: Say goodbye to neck discomfort with our thoughtfully designed pillow that cradles your neck and spine.

Memory Foam Magic: The memory foam core customizes support for your unique shape, making every nap a dream.

Washable Cover: Accidents happen, but spills do not match our easily removable and washable cover.

Travel-Friendly: The included carrying case and clip make this pillow the ideal travel companion.

Large fits circumference 14.5" – 16.5"
Benefits:
Relieve Neck Pain: Maintain proper posture and bid farewell to those annoying neck cramps.

Ultimate Comfort: Enjoy heavenly comfort during travel, at home, or anywhere your adventures take you.

Quality Materials: Crafted with high-quality, durable materials for long-lasting support.
Why Choose Our Product:
Skypillow stands head and shoulders above the rest because we care about your comfort. Our orthopedic travel pillow is designed to make your journeys pain-free and your naps bliss. With Skypillow, you're choosing a trusted partner in comfort and a ticket to a world of relaxation.
Doctor's Note:
Dr. Amanda Martinez, MD, recommends proper neck support during travel to avoid discomfort and potential posture issues. Skypillow's Neck Travel Pillow provides the necessary support for a comfortable journey.
Satisfaction Guarantee:
We give a satisfaction guarantee because we are that confident in our goods. We'll make it right if you're not thrilled with your Skypillow. Your comfort is our priority.
FAQ
Do travel airplane neck pillows work?
Ans: Travel neck pillows like Skypillow's orthopedic design truly work, providing essential neck support and comfort during travel.
Which type of memory foam neck pillow is best for travel?
Ans: The best neck pillow for travel is one with orthopedic support, like Skypillow's memory foam design, ensuring comfort and proper alignment.
What are the benefits of a travel neck pillow?
Ans: Travel neck pillows, like Skypillow's, offer superior comfort, neck support, and improved posture, making journeys more relaxing and enjoyable.
Should I use a travel pillow?
Ans: Absolutely! Like Skypillow's orthopedic design, a travel neck pillow ensures comfort and posture support during travels.
Is a travel pillow important?
Ans: A travel pillow is vital for comfortable and well-supported journeys, making a real difference in neck comfort and posture.
In conclusion, folks, Skypillow's Neck Travel Pillow is the hero your neck deserves and the one you've been waiting for. It's your trusty sidekick on this wild adventure called life, whether you're soaring above the clouds or sneaking in a snooze. With memory foam that cuddles your neck like a panda hugging a bamboo tree, a washable cover that laughs in the face of spills, and a carrying case and clip combo that's like your personal travel butler – you're in for a treat!
So, bid farewell to neck cramps and posture woes, and say hello to a world where naps are a heavenly delight. Skypillow's got your back, or should we say neck? 
Now, go out there, explore, nap, and conquer – because with Skypillow, your neck is living the dream, one comfy journey at a time. Get ready to travel in style and comfort because, trust us, you'll never return once you go to Skypillow! Happy travels and sweet dreams, fellow explorers!
Shipping cost is based on weight. Just add products to your cart and use the Shipping Calculator to see the shipping price.
We want you to be 100% satisfied with your purchase. Items can be returned or exchanged within 30 days of delivery.